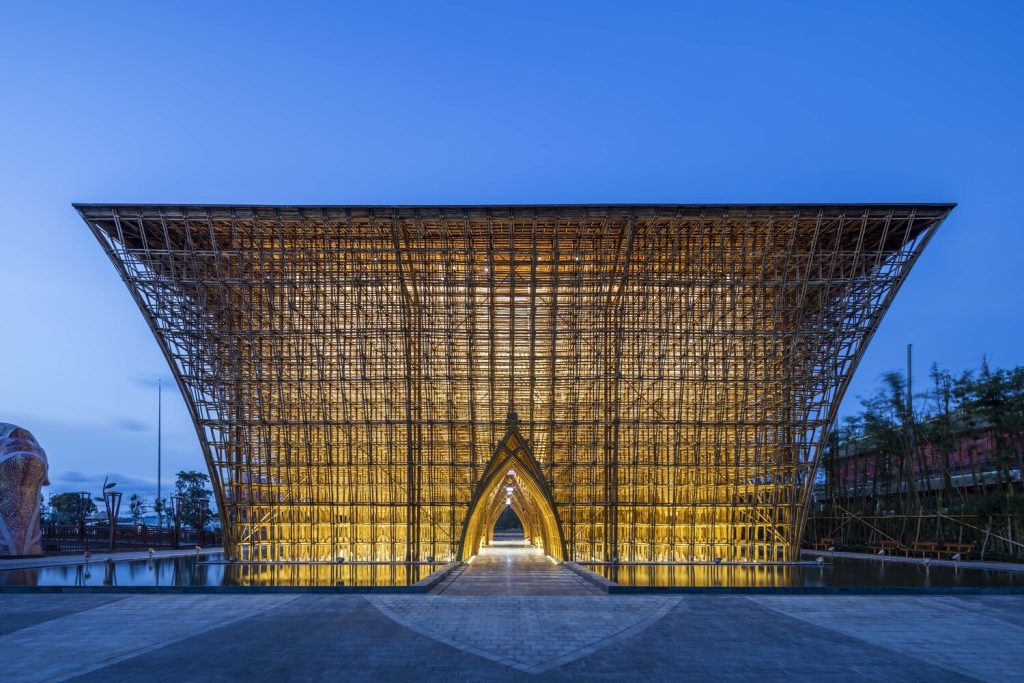 Grand World Phu Quoc Welcome Center was designed as a sculpture representing Vietnamese culture using 42,000 pieces of bamboo by Vo Trong Nghia Architects. The building was designed to welcome visitors to the Grand World Phu Quoc, located inside the Phu Quoc United Center. This entertainment complex occupies a massive area on the island.
While Vo Trong Nghia Architects aims to design a building that embodies Vietnamese culture, it is ensured that the building exists as a striking symbol for the Phu Quoc United Center within this huge space.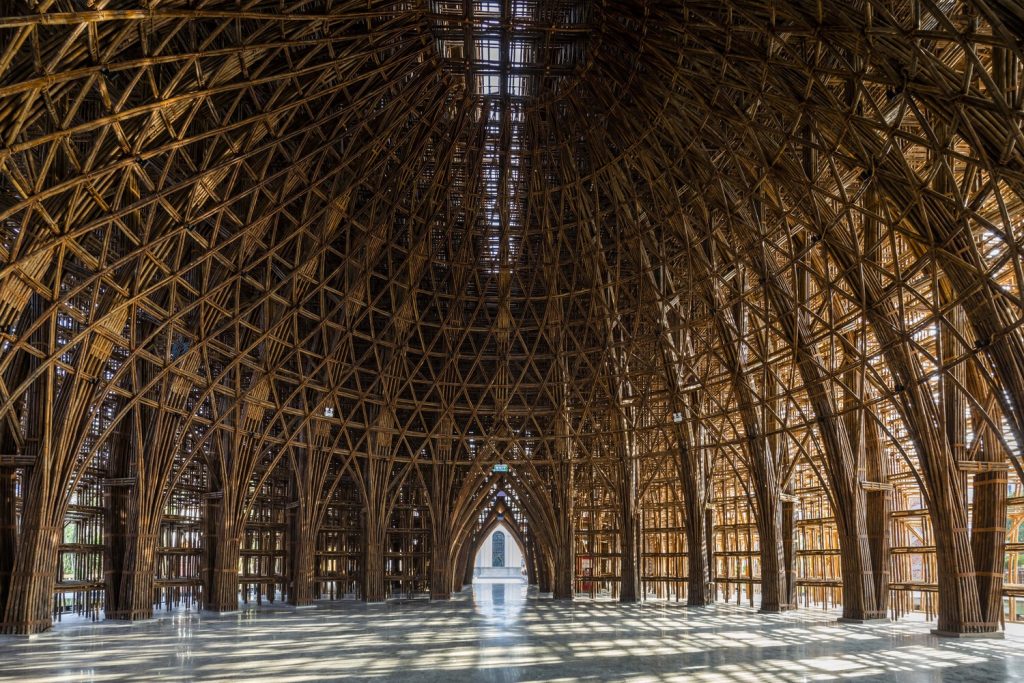 Ecologically, the project is energy efficient, using natural and low-cost sustainable materials. Bamboo materials, which are very common in Vietnam, were used in constructing the structure. The 1460 square meters center has a more complex structural system than its counterparts.
The structural system of Vinpearl Phu Quoc is hybrid. This sculptural structure consists of arches, domes, and grilles of the inner space resembling two traditional Vietnamese symbols, the lotus and bronze drum. The hybrid system creates a unique aesthetic for the project.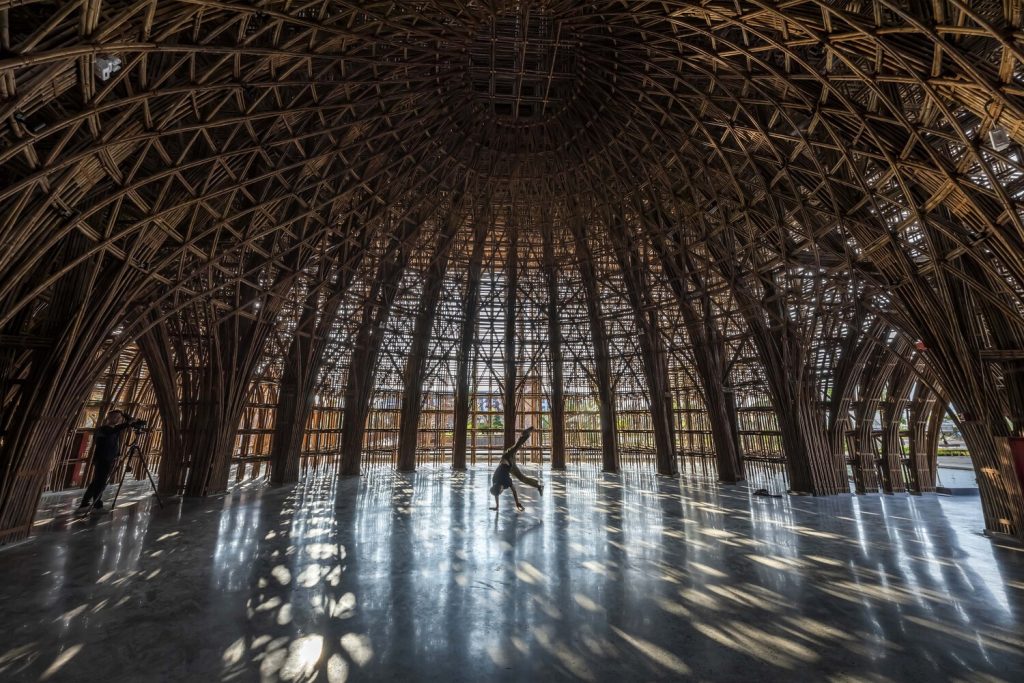 The grid system allows light to enter the spaces that have become more open and transparent. Roof windows added to the bamboo roof enable natural ventilation and daylight to enter. No artificial air conditioning is used.
The space is completely open because of the nature of the systems and the way VTN Architects joined the bamboo elements together.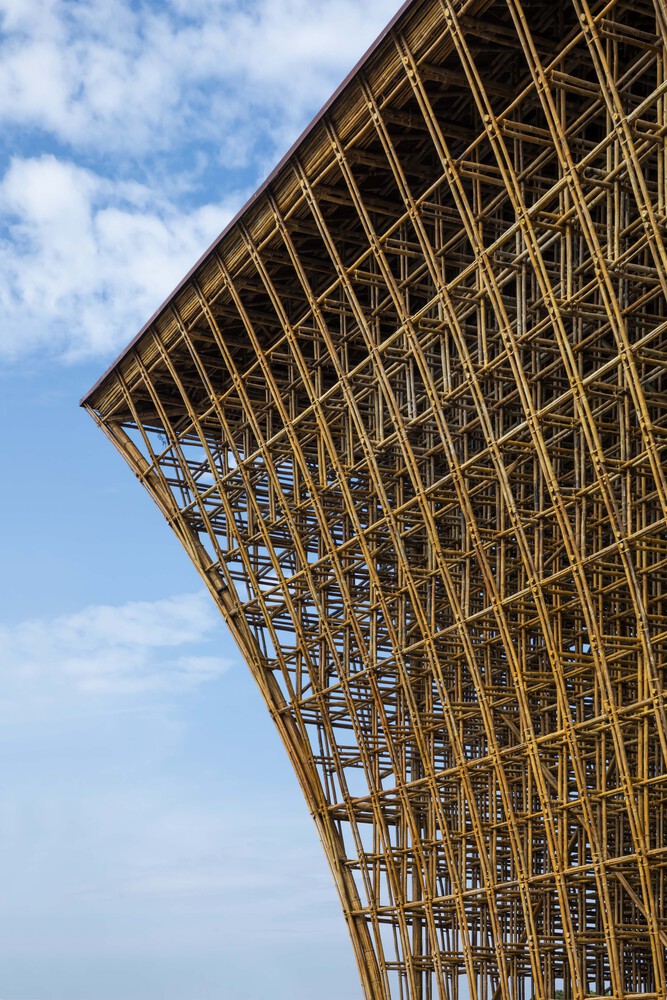 Visitors encounter a series of bridges, squares, and pools before reaching the bamboo structure. The building opens into two separate halls resembling a lotus and a bronze drum. Traditional symbols representing Vietnamese culture are placed in these interior spaces, which almost feel like they were carved from bamboo.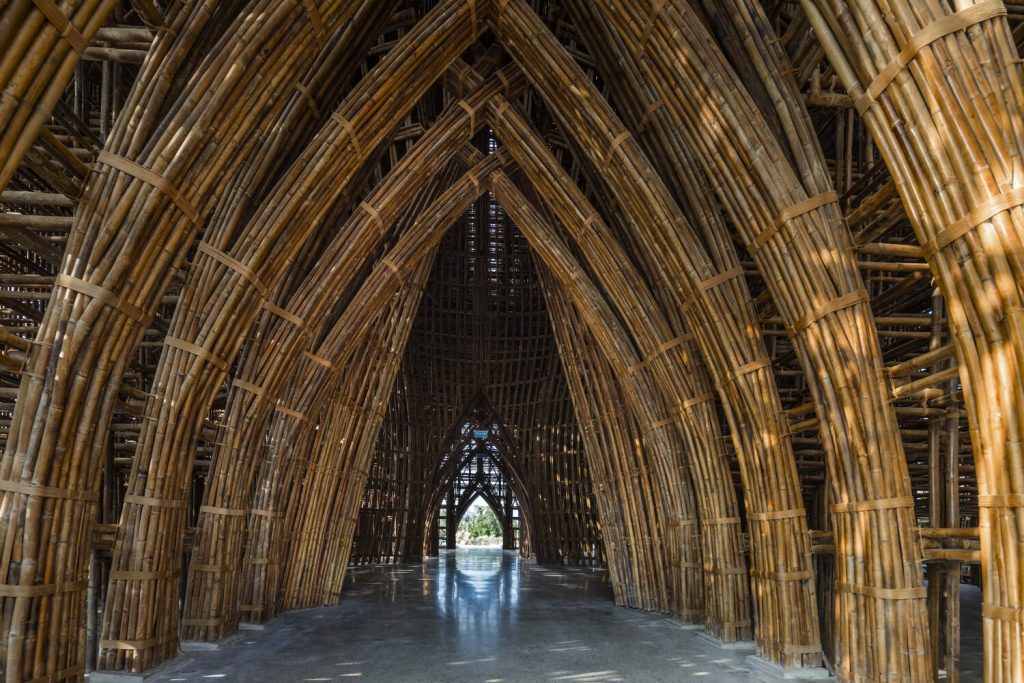 Project Info
Architects: VTN Architects
Area: 1460 m²
Year: 2021
Bamboo Contractor: VTN Architects
Principal Architects: Vo Trong Nghia, Nguyen Tat Dat
Design Team: Nguyen Van An, Tu Minh Dong, Bui Quang Huy, Manh Trong Danh, Thai Khac Phuc
Photography: Hiroyuki Oki