NEOM announced on June 26, 2023, that BWA Yachting, a global leader in superyacht concierge and maritime agency services, will open an office at its luxury island development Sindalah. BWA Yachting's office has been designated as the 'Key partner superyacht agency in NEOM.' It will provide services for the world's most spectacular luxury vessels as Sindalah becomes the Red Sea's long-awaited first ultra-prime superyacht destination.
The island will be the first of NEOM's assets to be revealed, introducing the world to how the project envisions civilization's future. Sindalah, one of NEOM's 39 islands, will be home to a world-class yachting ecosystem with over 5,000 berths, providing its residents with an idyllic luxury lifestyle.
BWA Yachting will support operations at Sindalah's international superyacht marina, offering world-class services to the island's clients. The BWA Yachting team, which has decades of industry experience, will staff the office to assist captains, managers, and crews with everything they need to manage a superyacht, from customs and clearance procedures to provisioning, logistics, shipping, concierge, and financial services. With six months of winter sun a year, adding the BWA Yachting team will ensure a seamless premium experience for customers as Sindalah becomes the new destination on the yachting calendar.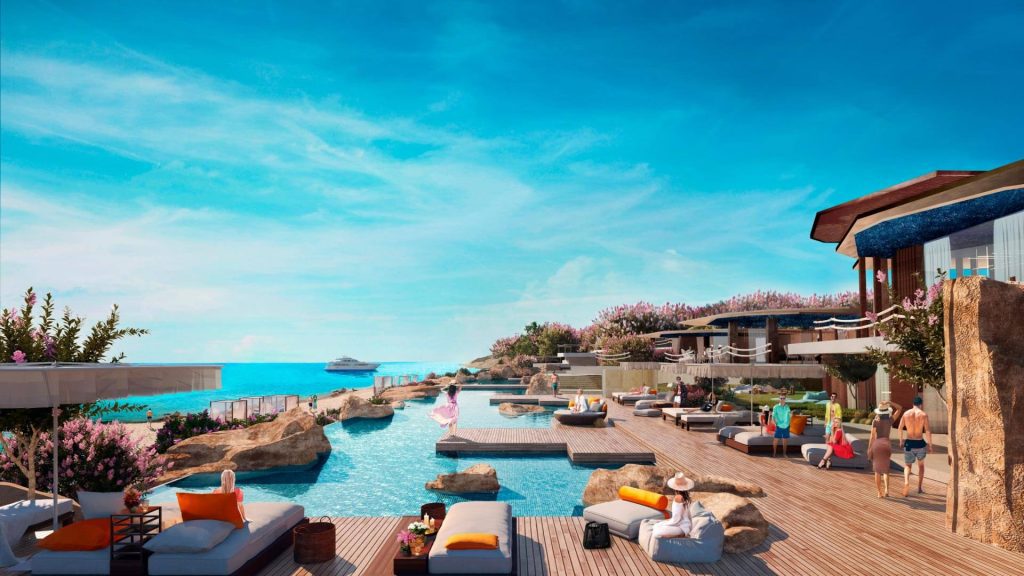 Commenting on the partnership, Antoni Vives, Chief Urban Development and Islands Officer at NEOM, said: "Sindalah will redefine the luxury island experience and become the most sought-after yachting destination in the world, offering six months of winter sun and less than a day's sail from the ports of the Mediterranean. Working with BWA Yachting will allow us to tap into their expertise and provide the unparalleled yachting ecosystem and elevated experience for which Sindalah will become synonymous. This partnership represents an important step as we invite the world to set sail for Sindalah."
Paschalis Patsiokas CEO at BWA Yachting said: "We are honored and excited to be invited by NEOM to establish our presence within this groundbreaking project. At BWA Yachting, we are committed to providing world-class services to superyachts visiting Sindalah. We eagerly look forward to creating captivating NEOM itineraries, delivering extraordinary experiences for our clients in this spectacular new destination."
Sindalah will be a glamorous gateway to the wonders of the Red Sea and an exciting new destination for the world's luxury travelers when it opens in early 2024. The ultra-luxurious marina will have 86 berths for yachts up to 50 meters long, with additional serviced offshore buoys for superyachts up to 180 meters long. Sindalah will have restaurants curated and managed by global Michelin star chefs, designer fashion and luxury retail with futuristic and experiential offerings, and one of the world's most exotic golf courses.
The island's design, led by Italy's Luca Dini Design & Architecture, is inspired by the coral reefs and waterscapes of the Red Sea that surround it.