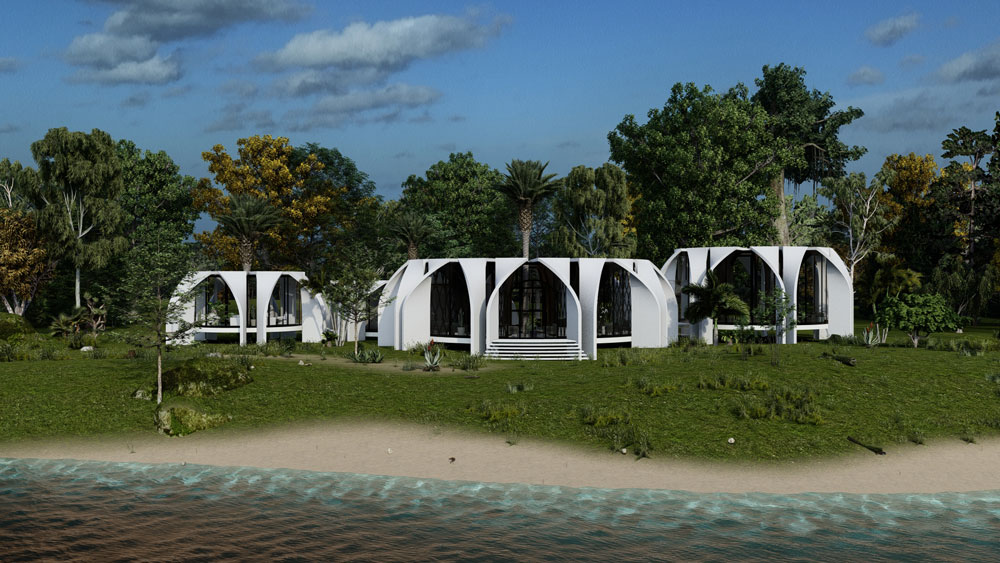 Designed by REMM Studio, this building's architectural design is inspired by traditional Iranian architectural forms such as arches. The concept design process began with the simplification of the previously mentioned forms; the shape of the arches was changed into three dimensions, and a new module was obtained. This module is repeated in a circular pattern around the central axis.
The traditional coffee house covers 500 square meters and, along with 29 other projects, will form the Izadshahr Forest Park, the Middle East's largest forest eco-park.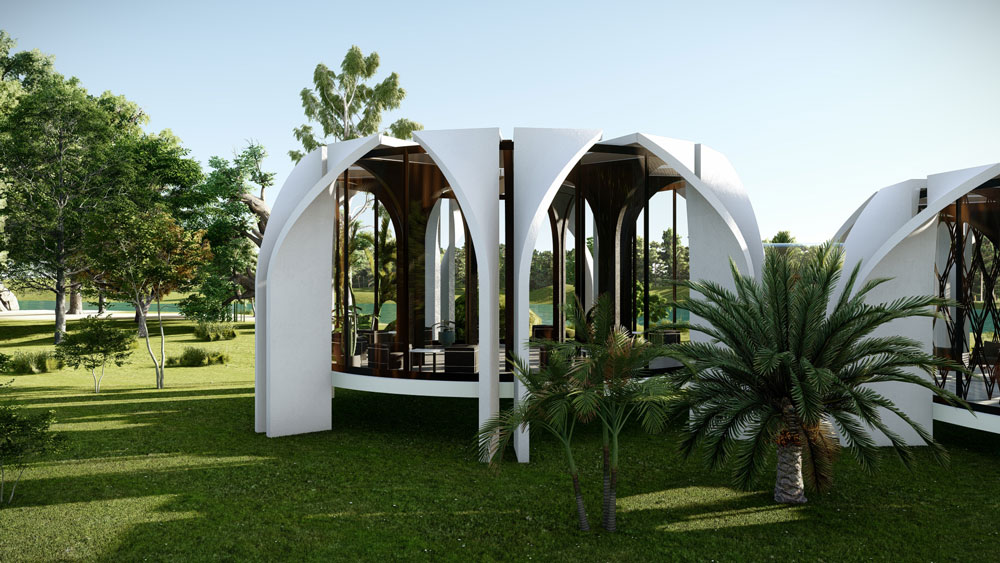 The Coffee House structure is circular in shape to provide a 360-degree view of the surrounding forestry environment.
The coffee house building is divided into four sections: the main hall, the VIP area, the drink house, and the order preparation area. Each area is designed as a separate building with a distinct interior design based on its function and is linked to the rest of the building via a glass tunnel. Considering different functions as different buildings has some advantages, including reducing the need to cut down trees. They can be placed among the trees because the building footprint has been divided into smaller areas. The facade of the building is mostly made of glass due to the project's location and the spectacular view.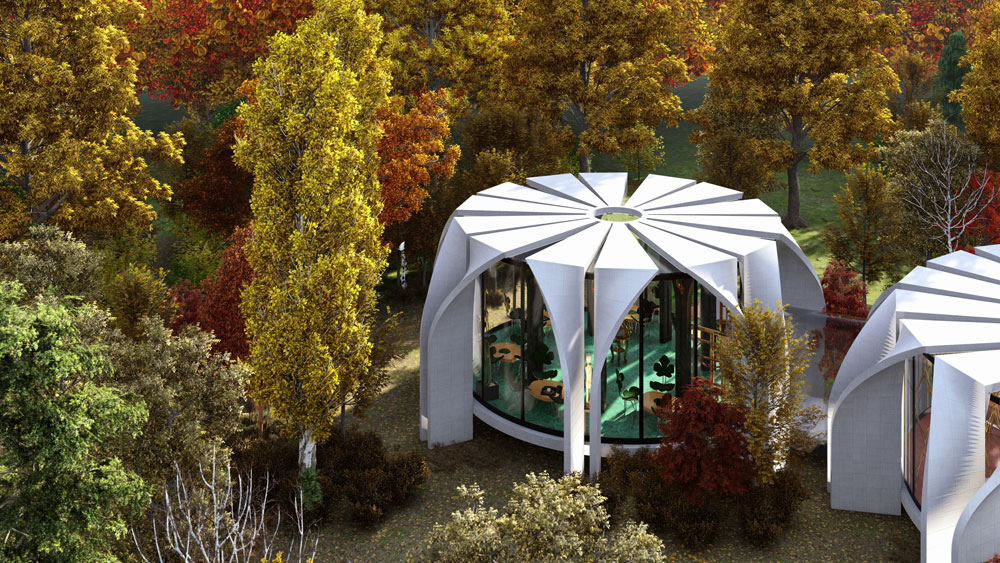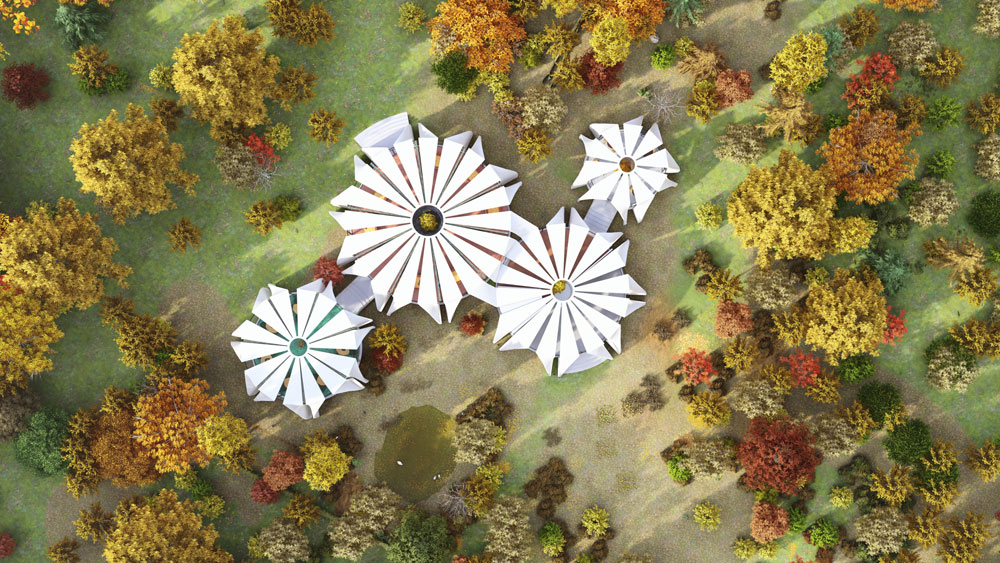 Project Info
Project Name: Coffee House
Architecture Firm: REMM Studio
Principal Architect: Maryam Rezazadeh
Project Location: Izadshahr Forest Park, Mazandaran, Iran
Site Area: 400 Hectares
Design Team:
3D Modeling: Morteza Rezazadeh
Visualization: Elham Rezazadeh
Design Year: 2021
Civil Engineer: Reza Rezazadeh
Area: 500 square meters
Client: Izadshahr Municipality