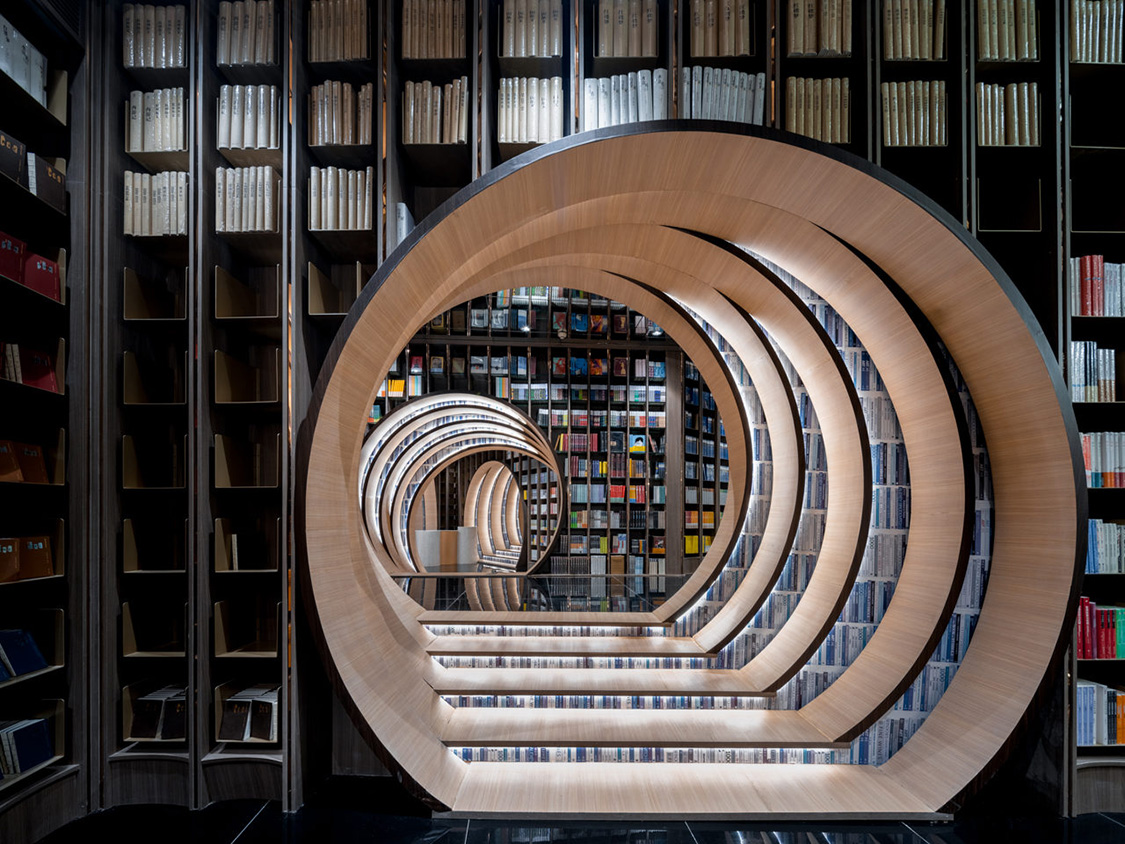 The Chinese company named Zhongshuge continues redefining the bookstore concept. Recently opened as the second chain in Beijing, at Galeries Lafayette department, the remarkable bookstore is designed by Li Xiang, founder of X-Living based in Shanghai. This latest initiative of the company, which already has opened around 20 stores in China, is the third shop formed by the same design office.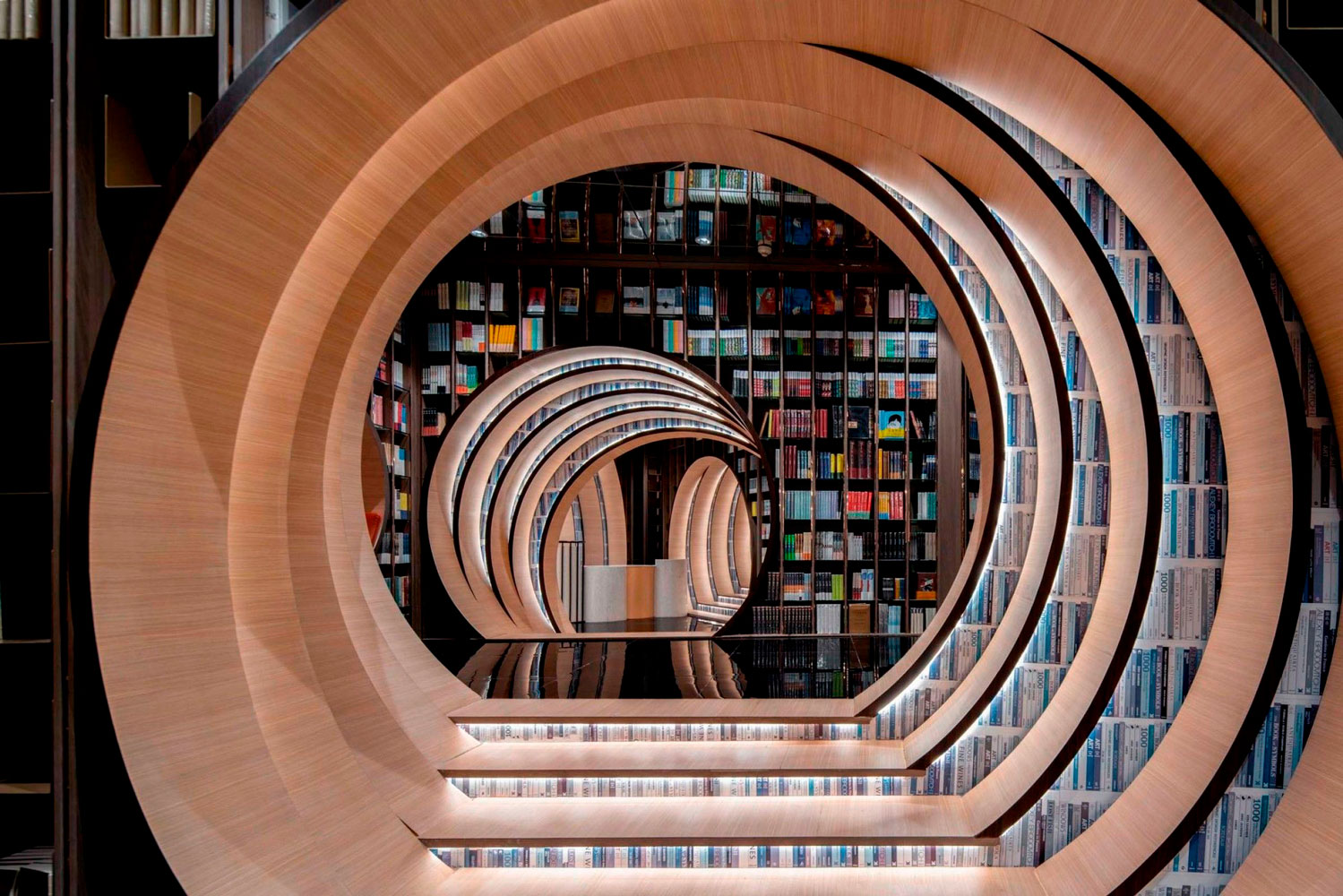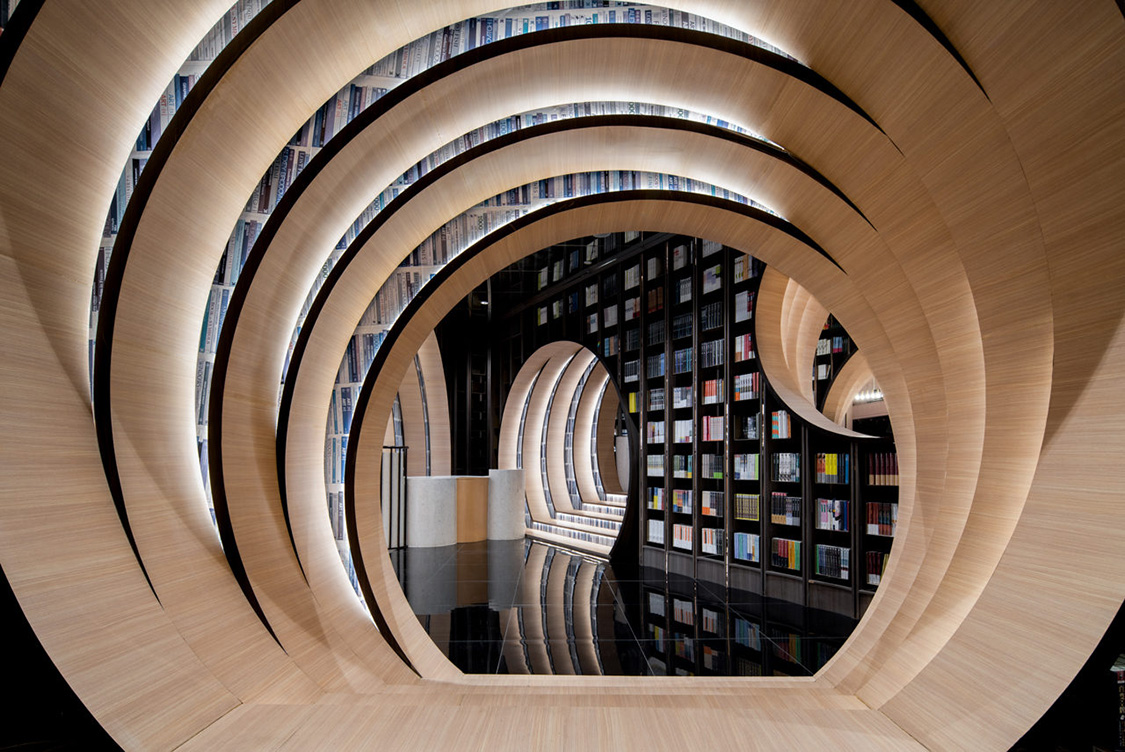 The architectural concept of this project draws the attention among all Zhongshuge stores by its format, showing its space to look even bigger than it is. As a design ambition, the porosity of this bookshop lefts its customers to connect with different conceptual spaces using a fluid order.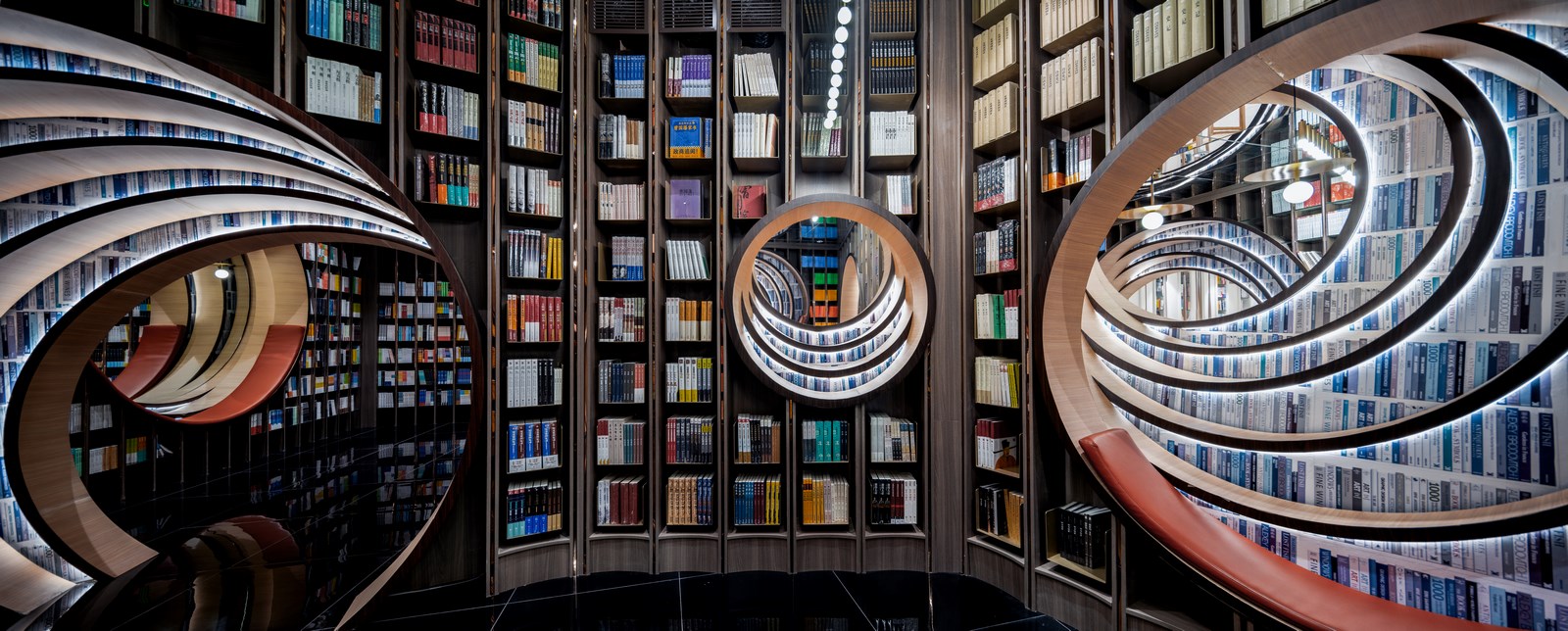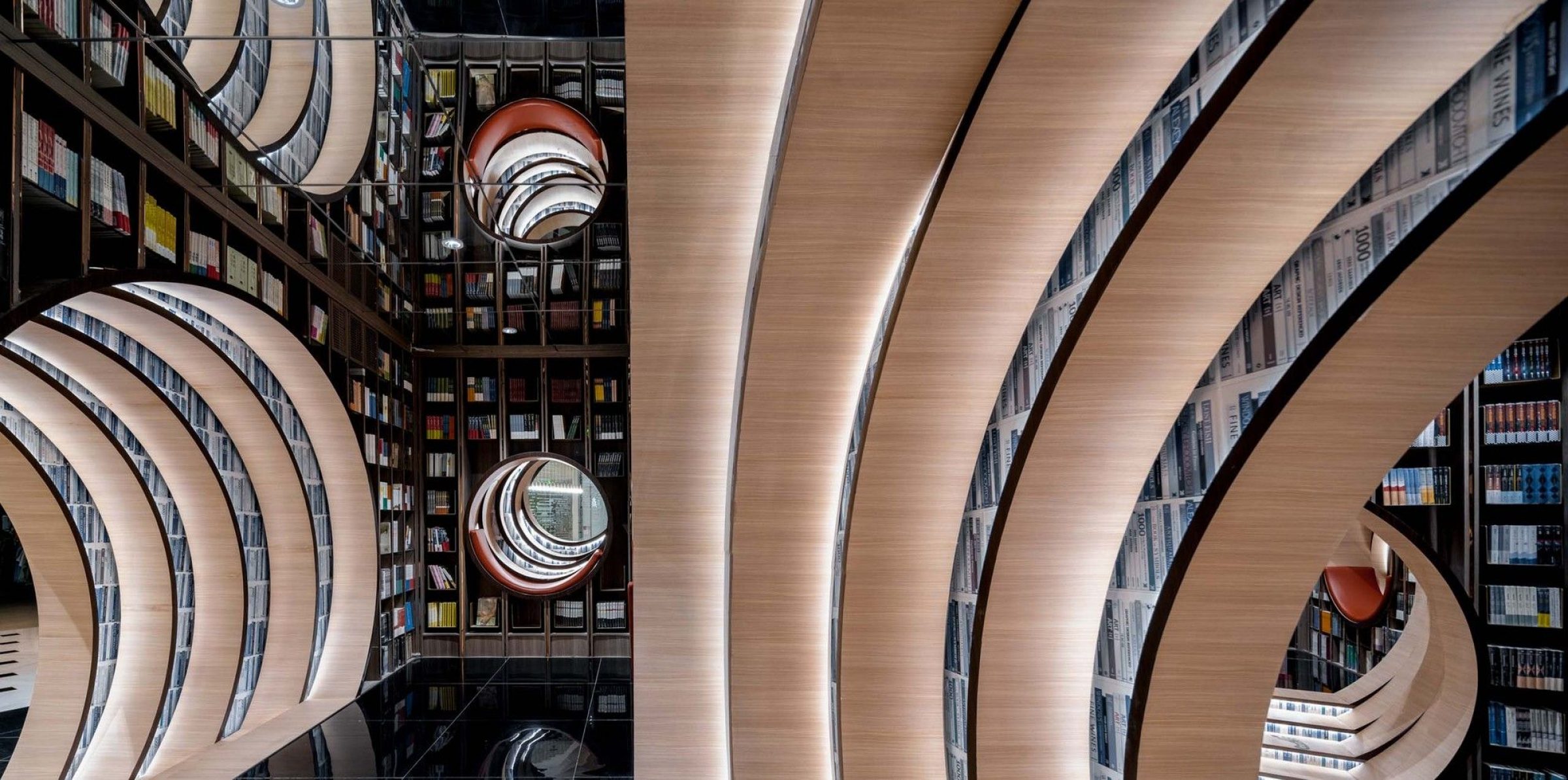 The structure of the shelves functions as walls which open to other parts of the department store. This exploration is obtained by overlapping the shape of each doorway with an angle creating a flow; thus, avoiding the monotony of classic showcases. The same rhythm of this kind of superposition is also adapted to the floors by the integration of stairs. The continuous sceneries are emerged by the idea of changing views that appear in the classical Chinese gardens. Contributing to this surreal experience, the use of mirror surfaces is considered to create a visual echo.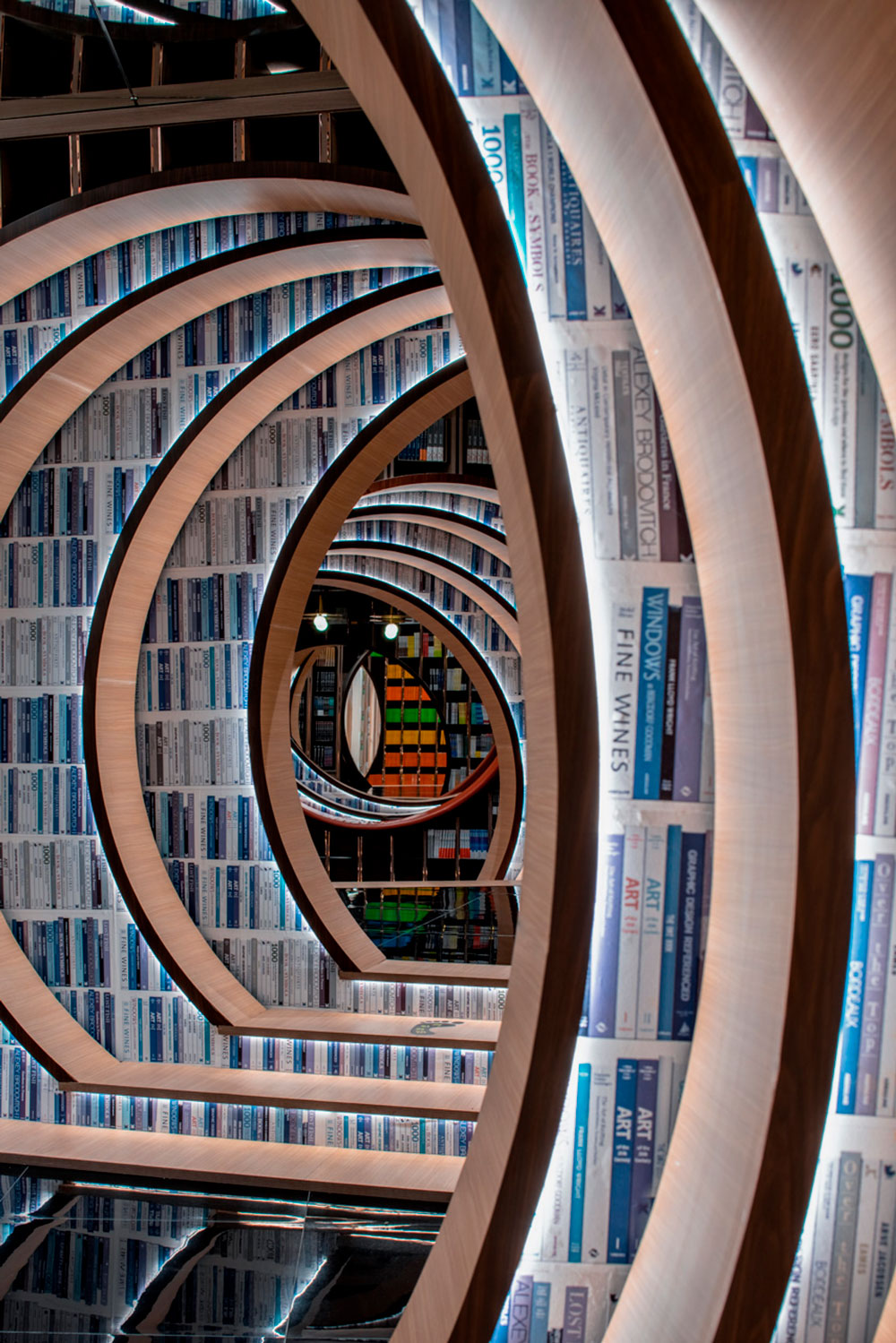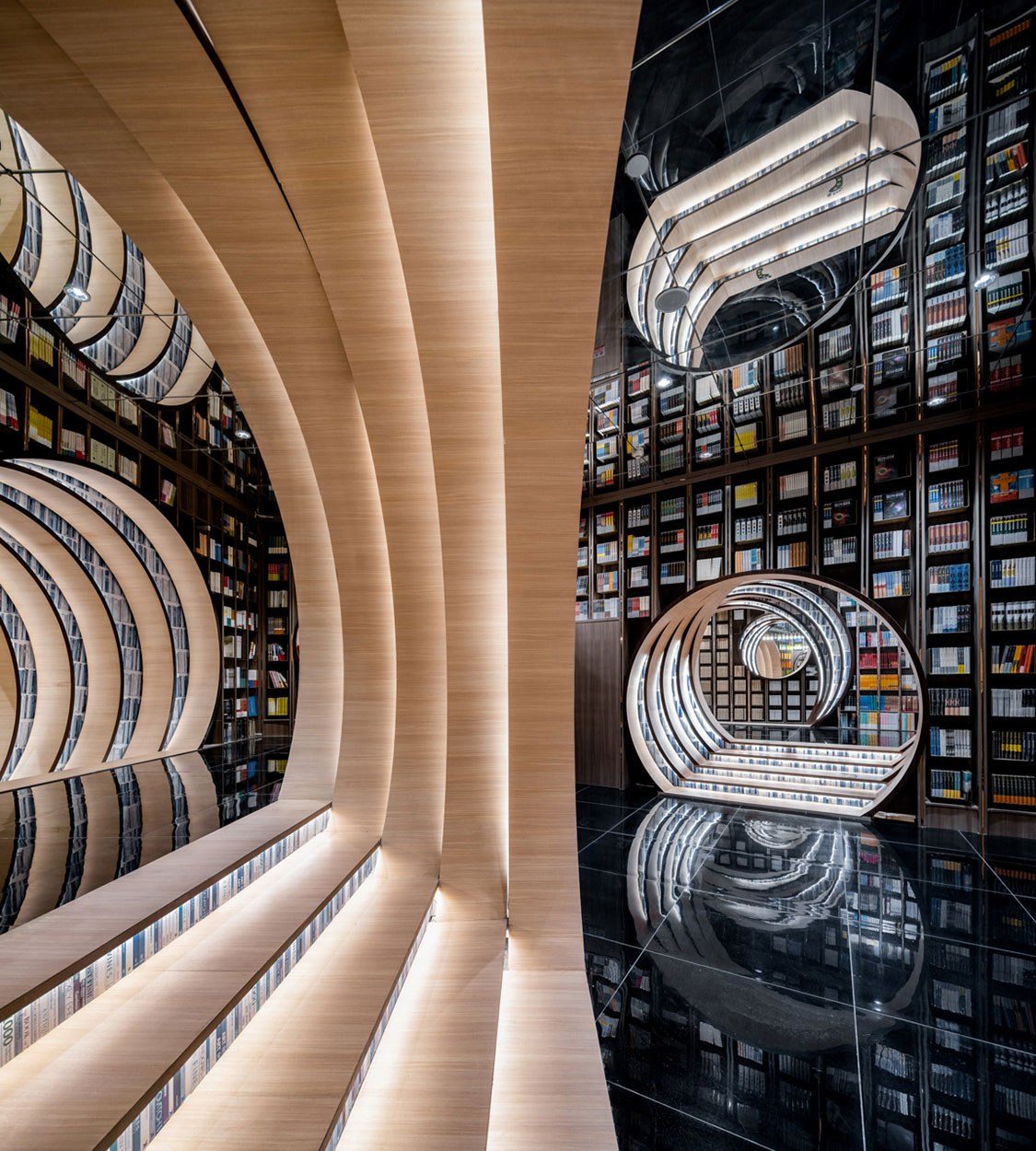 Improving the classical feature of the Moon Gate with repetitions, the designer also achieves a frame function for the stunning book-scapes. The spread of arched forms in the conceptual area expands the user experience. Meaning that the circular loses in the walls are visually completed by designing the resting furniture in the same shape.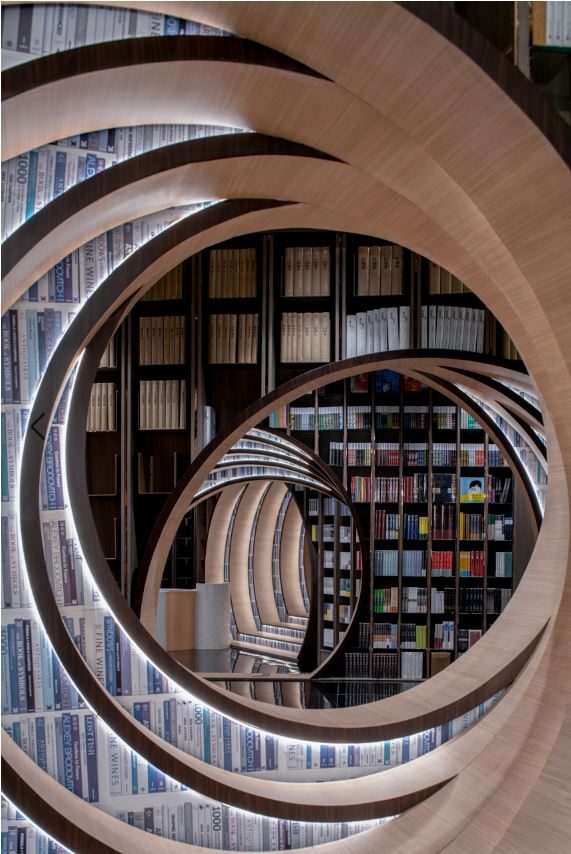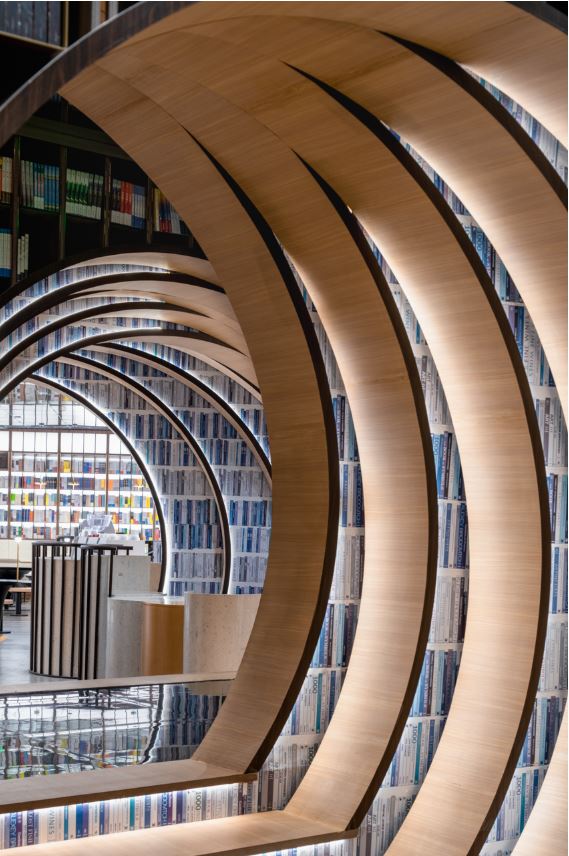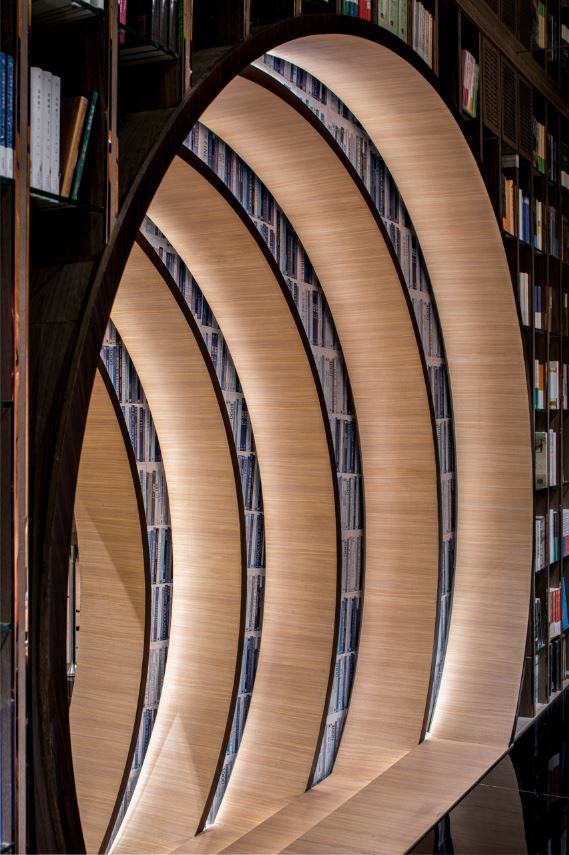 The furniture arrangement of the café appears to be random, but its order is influenced by the Chinese painting named Qu Shui Liu Shang, signifying a meeting of people after playing a Chinese wine drinking game in the ancient times. This order allows people from different backgrounds to sit next to each other in the café, creating an exciting scenery.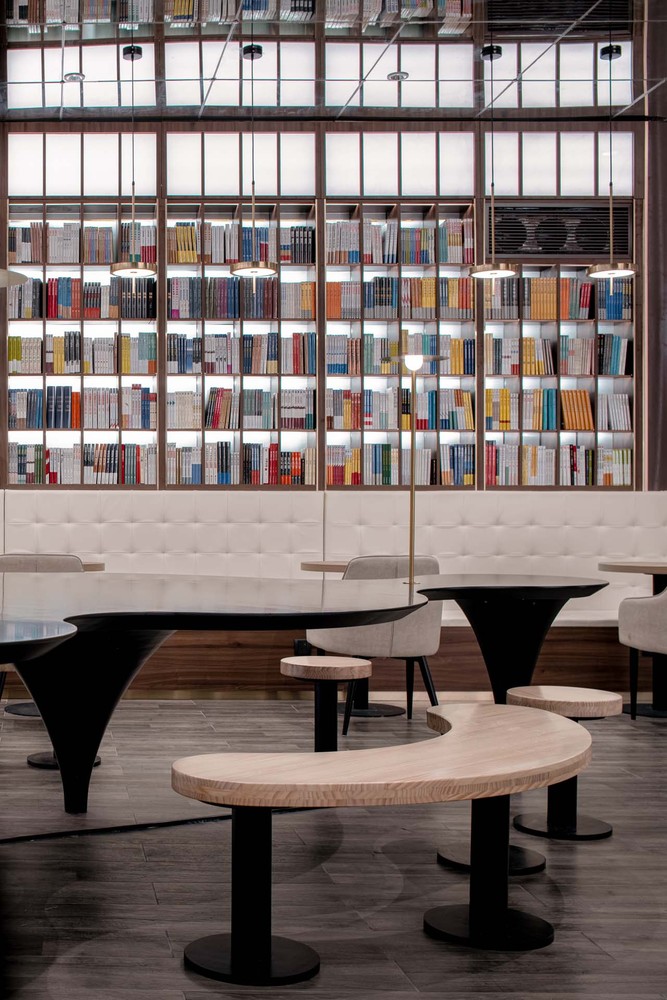 The interconnecting space of conceptual area and café employs the simplest branch-like structures made up of timber. This visual placement of the cultural and creative area creates the feeling of being in a bamboo forest. The reflective material selection for the ceiling results with a deeper perception of the place. The use of repetitive features also continues in the study hall by making book showcases to look like screen arts.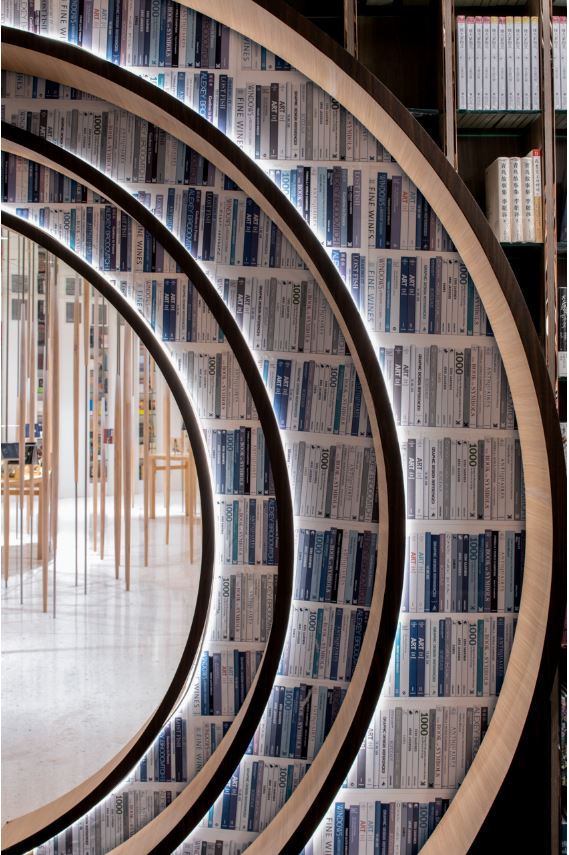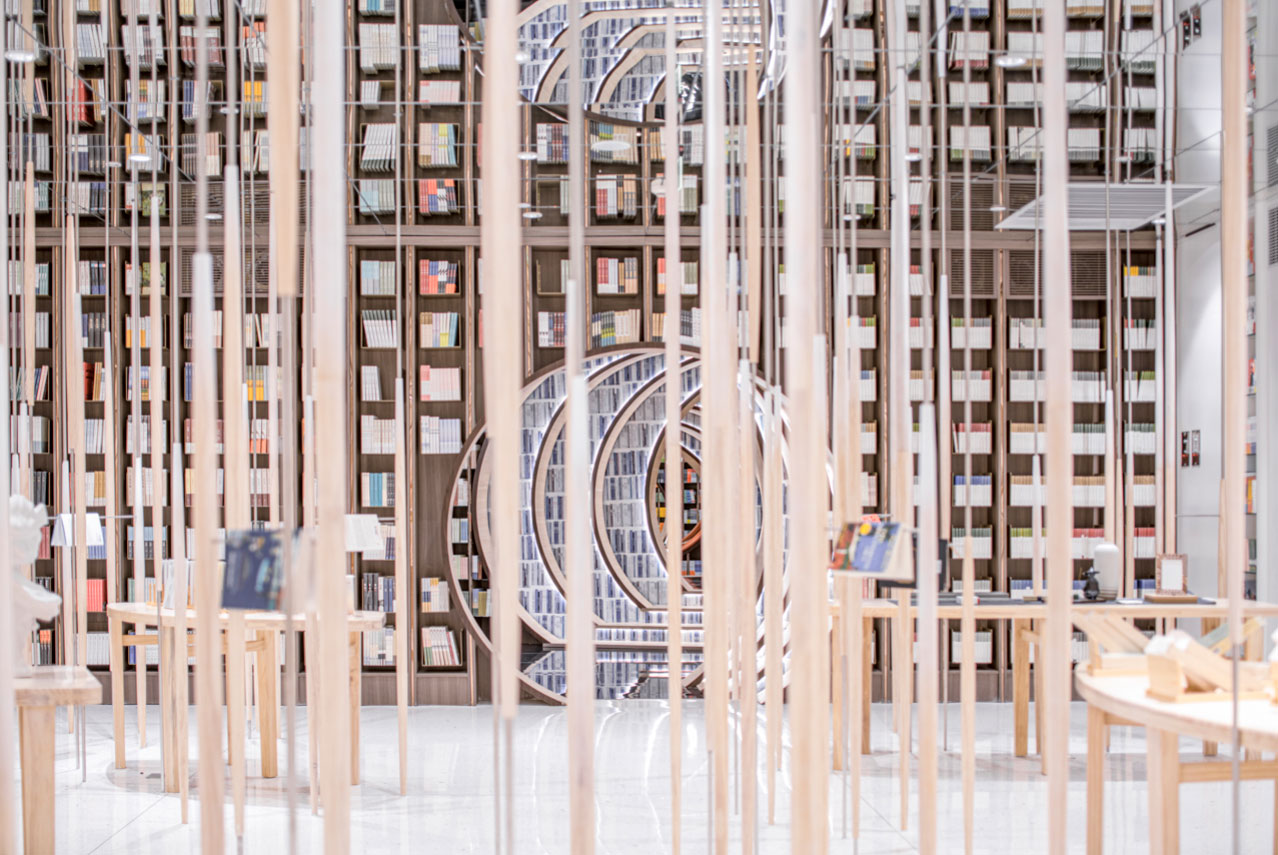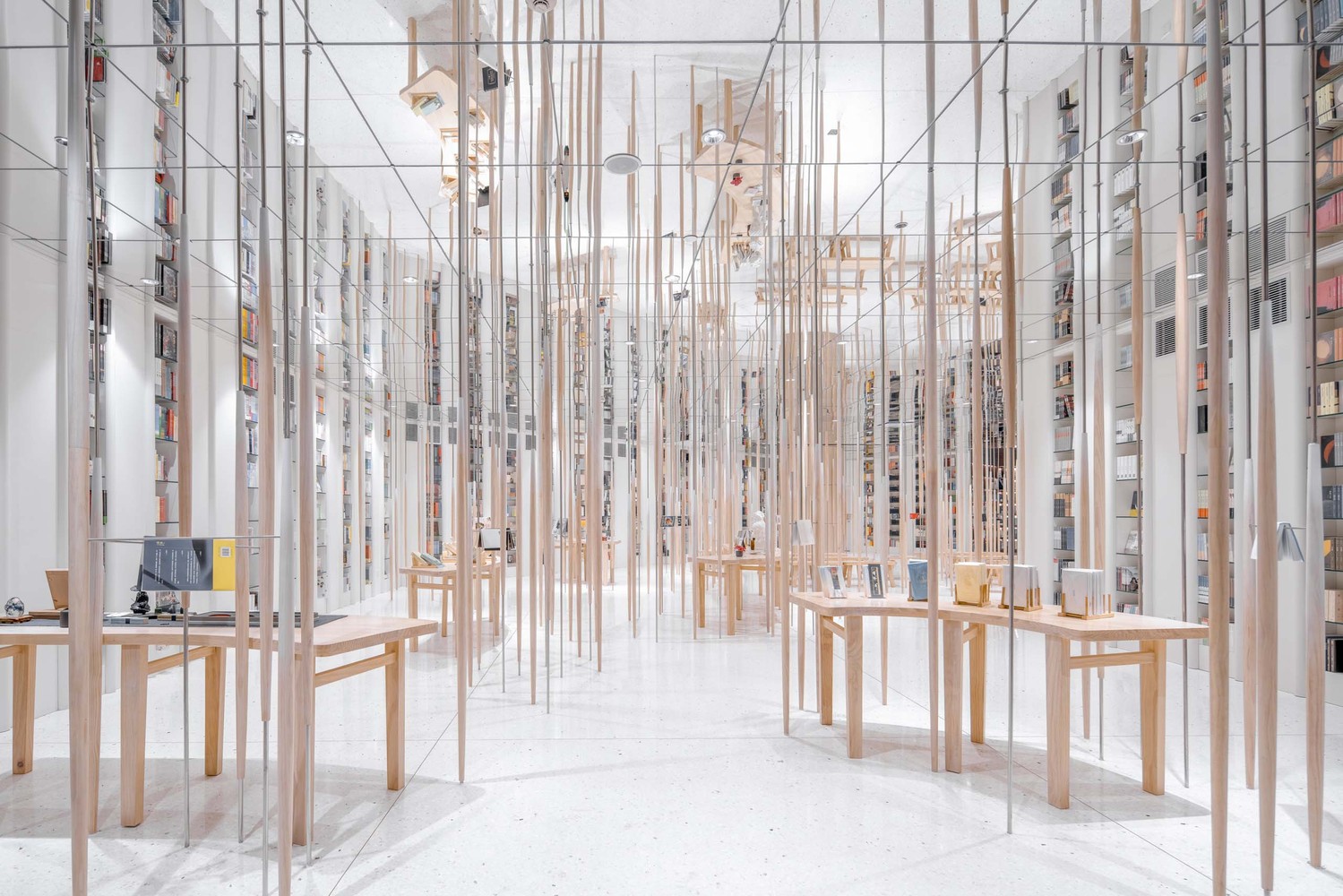 With this design, the chain of Zhongshuge once again proves the importance of expanding the literature of the basic spaces, marking the impact of perception.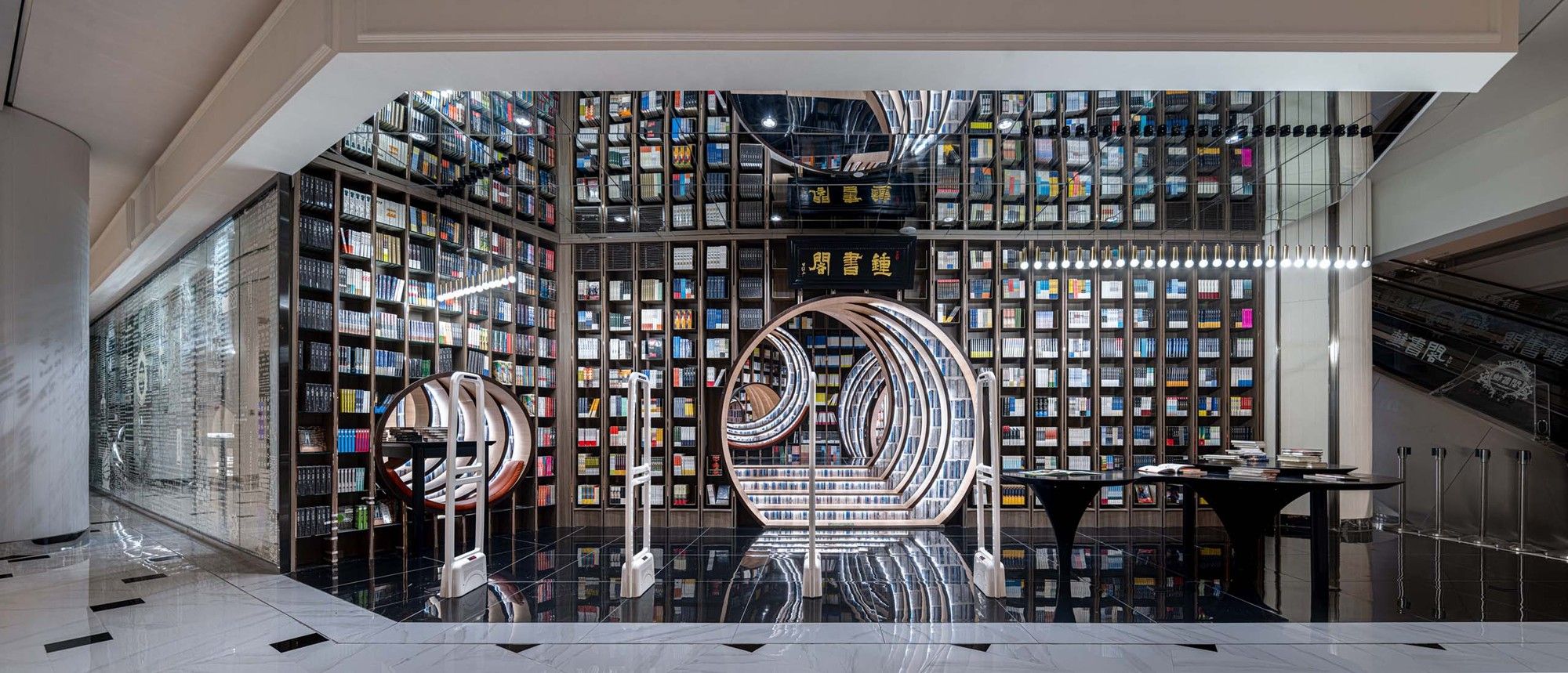 DESIGNER: Li Xiang
LOCATION: Beijing
YEAR: 2020
PROJECT AREA: 1110㎡
PHOTOGRAPHS: Qingshan Wu