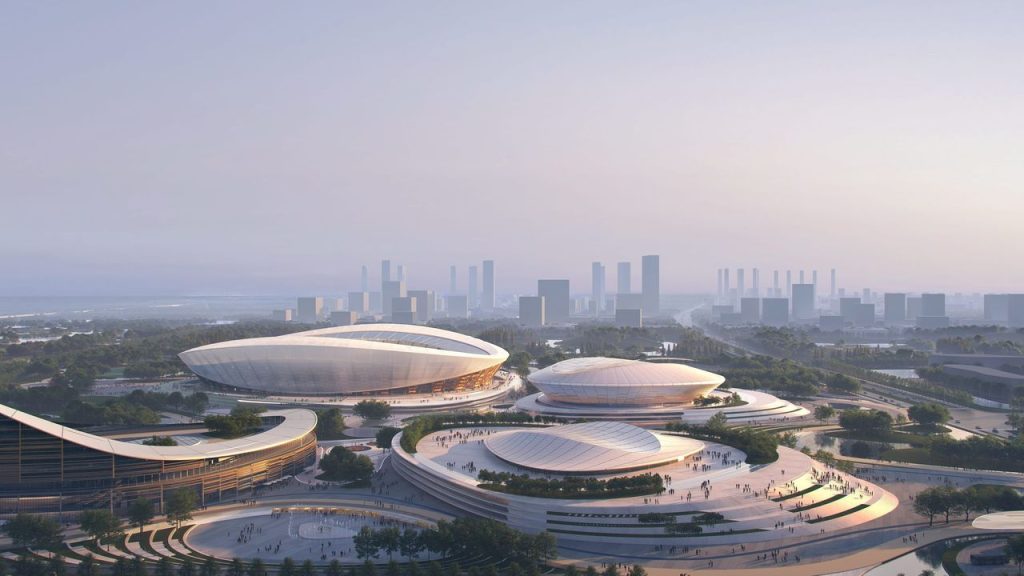 Gerkan, Marg and Partners (gmp) won an international competition for the Wuxi Olympic Sports Center, with plans for a stadium seating 60,000, a multi-purpose arena seating 18,000, a competition pool seating 2,000, a fitness center, a hotel, an apartment building for competitors, and commercial facilities, all set within a 56-hectare landscape park.
Aside from hosting international and national sporting events, the facility will provide top-tier training facilities for local athletes as well as recreational and sports amenities for inhabitants of adjacent areas. The project is one of several pilot efforts in Wuxi City focused on lowering greenhouse gas emissions and enhancing climate resilience. GMP collaborated with ARUP Group's engineers to create a complete sustainability plan for the sports park, which includes solar, geothermal, and wind energy sources, natural ventilation, and an urban design optimized for solar radiation and wind effects.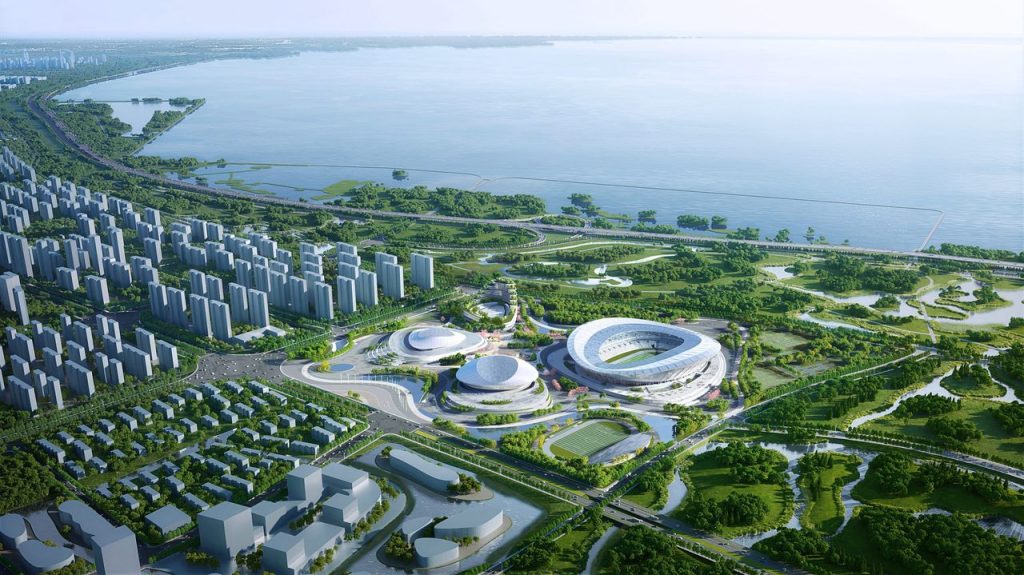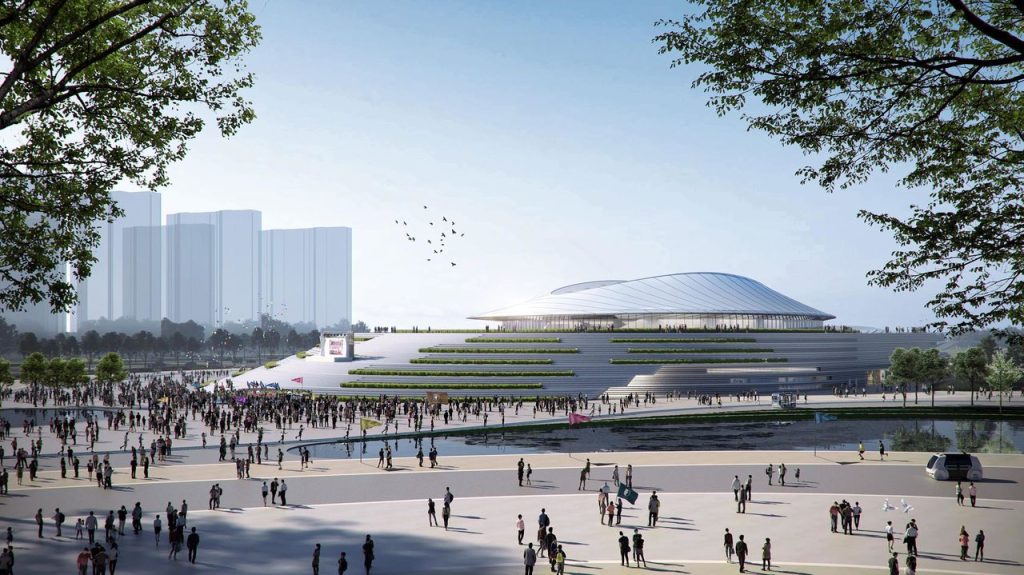 The sponge city concept, which involves the building of a meadow park and the incorporation of natural rivers into the landscape design, is another critical part of the design. The park can absorb substantial volumes of water and gradually release it using modern rainwater management techniques such as flood control basins and natural swales, reducing the risk of floods and creating a pleasant atmosphere. This component of the project was realized in collaboration with WES LandschaftsArchitektur.
GMP created resource-saving load-bearing structures for the stadiums in collaboration with consulting engineers schlaich, bergermann partner (sbp). The steel constructions are composed of slim, beautiful parts that can survive adverse weather conditions. The sports complex will be accessible via various pedestrian entrances for visitors arriving by two subterranean lines and a bus terminal, ensuring that visitors be spread equitably across the park. Large event goers will be urged to use public transportation solely, and the full project is projected to be completed by 2025, with development already beginning in January of this year.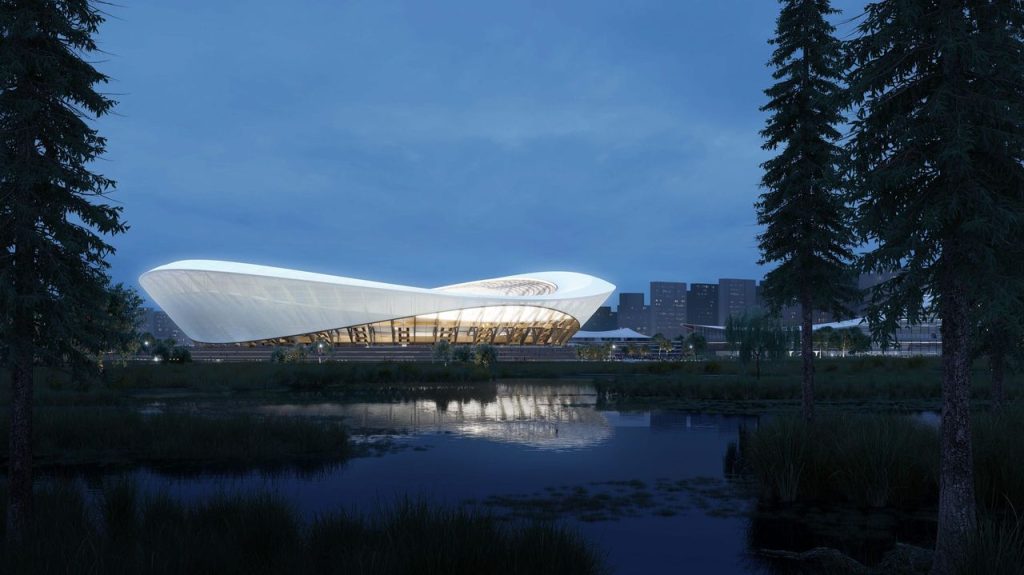 Project Info
Design: Nikolaus Goetze and Magdalene Weiss
Project Leads: Yan Lüji, Zhao Mengtong
Team: Huang Yuqing, Lu Shen, Meng Jier, Wang Yehan, Zhao Yiyun, Zhu Chengda, Chen Ziyang, Li Mengyao
Project Management: China Cai Lei, Feng Lina
Structural Engineering: schlaich bergermann partner (sbp)
Facade Design: SuP Ingenieure GmbH (Beijing)
Landscape Design: WES LandschaftsArchitektur
Sustainability Consultants: Arup Group Ltd.
Flood Lighting Consultants: Lichtvision Design Ltd.
Client: Taihu New City Group