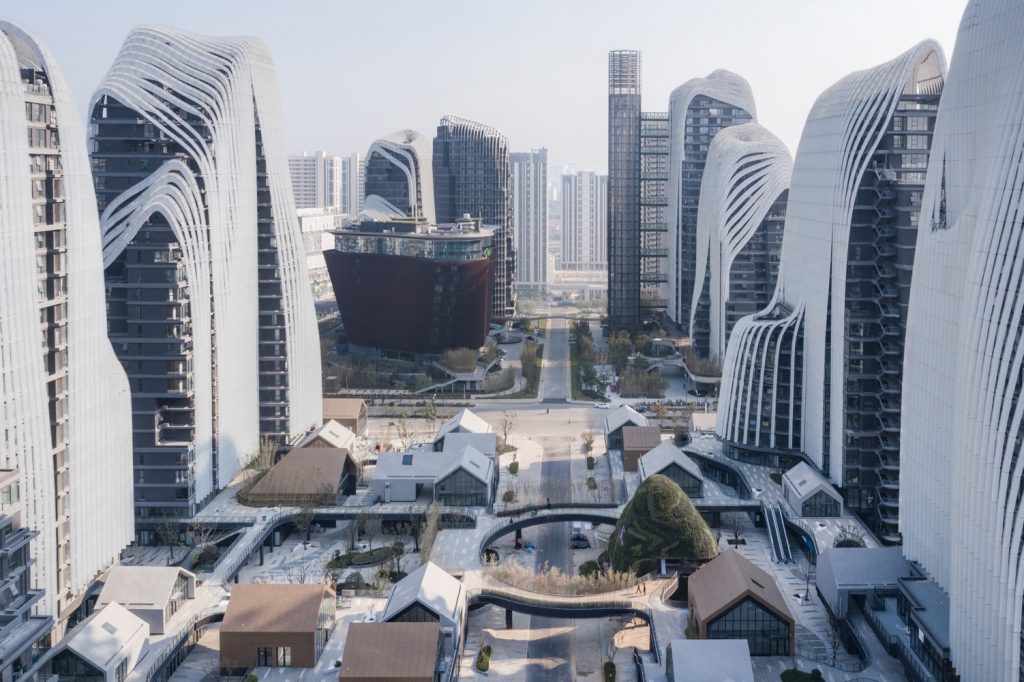 The overall building area covers approximately 560,000 sqm. Nanjing Zendai Himalayas Center, designed by MAD Architects and led by Ma Yansong, encompasses hotels, office spaces, and residential components.
MAD strives to encapsulate a fully realized "Shanshui City" on this grand scale, a concept central to MAD's designs that adapts the traditional Chinese Shanshui ethos of spiritual harmony between nature and humanity to the contemporary urban environment.
MAD's design unfolds like a village-like community on the cityscape. A collection of low-rise structures linked by footbridges nestles within the landscape. The commercial buildings are connected by curving, ascending corridors and elevated pathways. These spaces, which are activated by public gardens and social areas, create a spiritual and poetic haven in the midst of the urban bustle.
The design of the Nanjing Zendai Himalayas Center upholds and advances the philosophy of human-nature harmony, albeit in a modern context. The meticulously planned project aims to restore harmony between humans and the environment by creating integrated, contemplative spaces that also cater to modern life's material demands.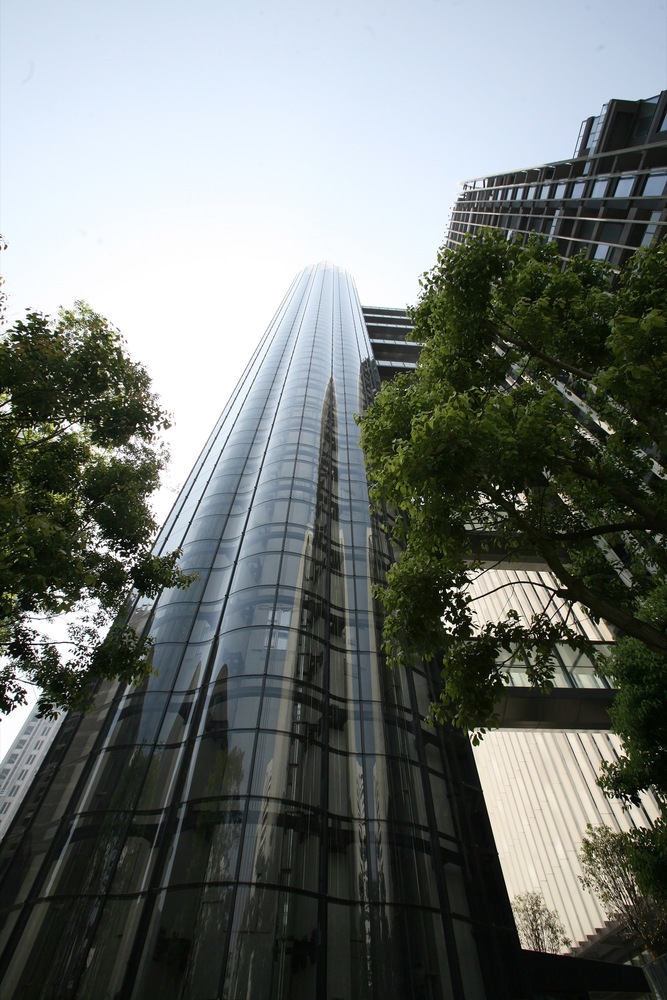 A village-like community of low buildings, interconnected by footbridges and harmoniously integrated into the landscape, sits at the heart of the site. This arrangement of footbridges, artificial hills, and flowing water creates a poetic pinnacle within the project.
The use of pristine construction materials, such as concrete, adds to the design concept's simplicity. The mountain-like tower structures on the site's outskirts feature vertical sun shading and permeable glass screens that cascade like waterfalls. These characteristics infuse interior spaces with energizing light and air, cultivating a subdued and tranquil environment.
The project is inspired by the surrounding mountains and meandering rivers, which are central to Chinese aesthetic philosophy. The bordering tower structures provide a mountainous backdrop, while water elements such as ponds, waterfalls, brooks, and pools connect buildings and landscapes, seamlessly integrating all aspects of the Center. This integration goes beyond mere form because the water features also function as reservoirs, collecting and recycling rainwater for irrigation.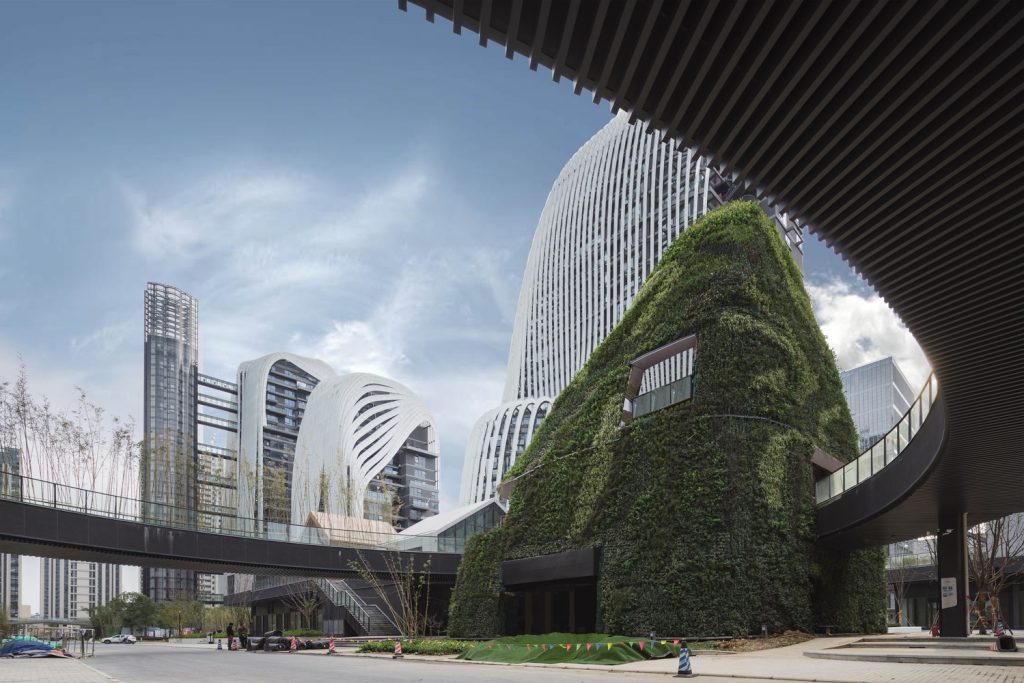 Project Info
Architects: MAD Architects
Location: Nanjing, China
Developer: Jiangsu Zendai Commercial & Cultural Development Co., Ltd.
Architect of Record: Boyi Design; CCDI Group; Kingdom Architecture Design
Structural Engineer: CCDI Group
Main Contractor: Jiangsu Zendai Commercial & Cultural Development Co., Ltd.
Façade Consultant: Konstruct West Partners
Interiors Consultant: Steve Leung Design Group Limited; Woods Bagot
Lighting: LEOX Design
Traffic: Nanjing Municipal Design and Research Institute; Sinclair Knight Merz Co., Ltd.
Way Finding: Beijing Shiyu Four
Photography: CreatAR