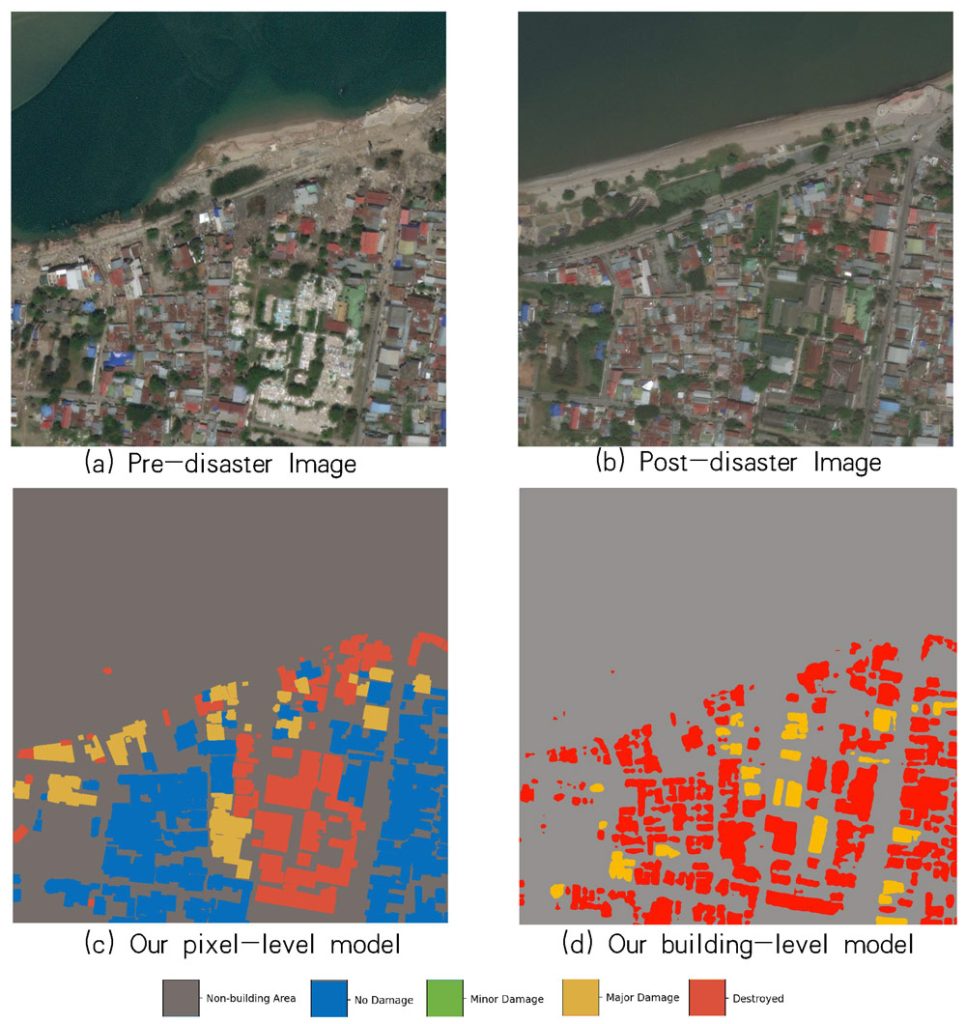 Machine learning is being used by humanitarian organizations in Turkiye and Syria to quickly assess earthquake damage and plan rescue attempts. So, how AI and satellite imagery is revolutionizing disaster response efforts?
XView2 is an open-source project that combines machine-learning algorithms and satellite photos to identify and analyze building and infrastructure damage in disaster situations. It was created in 2019 by the Pentagon's Defense Innovation Unit and Carnegie Mellon University's Software Engineering Institute, with collaboration from Microsoft and the University of California, Berkeley.
The program has been used in disaster response efforts by international organizations such as the US National Guard, the United Nations, and the World Bank. In California and Australia, it was deployed in response to wildfires, and in Nepal, it was used during recovery efforts after flooding to identify damage caused by landslides. In Turkey, it has been used by search and rescue personnel from the UN's International Search and Rescue Advisory Group to find areas that were damaged but previously unknown. The program has also been used by Turkey's Disaster and Emergency Management Presidency, the World Bank, the International Federation of the Red Cross, and the United Nations World Food Programme.

The program uses a technique called "semantic segmentation," which evaluates each individual pixel of an image and its relationship to adjacent pixels to draw conclusions. This allows the program to provide a quick assessment of the severity of the damage in the disaster area. Traditional disaster assessment systems rely on eyewitness reports and calls, which can take weeks to provide the same degree of assessment that xView2 can provide in hours or even minutes. Fixed-wing aircraft like drones have been used to provide data, but this can still take days to review. XView2 provides a shared map of the affected area in minutes, which helps organizations coordinate and prioritize responses.
XView2 has been used to save lives and aid in finding survivors in disaster areas. Ritwik Gupta, the principal AI scientist at the Defense Innovation Unit and a researcher at Berkeley, says that if the program can save one life, it is a good use of the technology. The program's ability to quickly assess the damage and categorize its severity can help first responders and recovery experts on the ground coordinate reconstruction efforts over time.
According to MIT Technology Review's news, Gupta says getting on-the-ground organizations to use and trust an AI solution has been difficult. "First responders are very traditional," he says. "When you start telling them about this fancy AI model, which isn't even on the ground and it's looking at pixels from like 120 miles in space, they're not gonna trust it whatsoever."