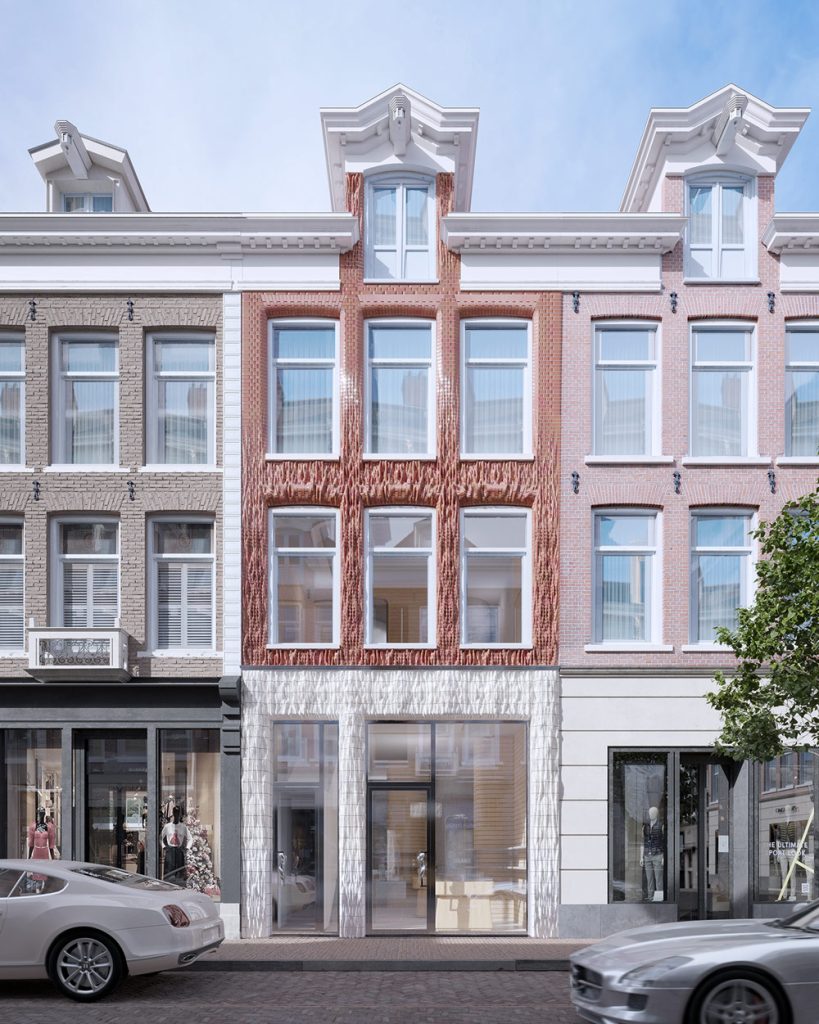 Studio RAP designed and started the production of ceramic facade cladding for an eye-catching fashion store on Amsterdam's most luxurious shopping street. The facade will be made of 3D-printed ceramic tiles and is expected to be completed in the summer of 2022.
By combining advanced 3D ceramic printing methods, algorithmic design, and handcrafted glazing, the architectural potential of 21st-century ceramics and ornaments is revealed. The algorithmic ornaments of this facade refer to the craft of knitting, leading to an interesting design language.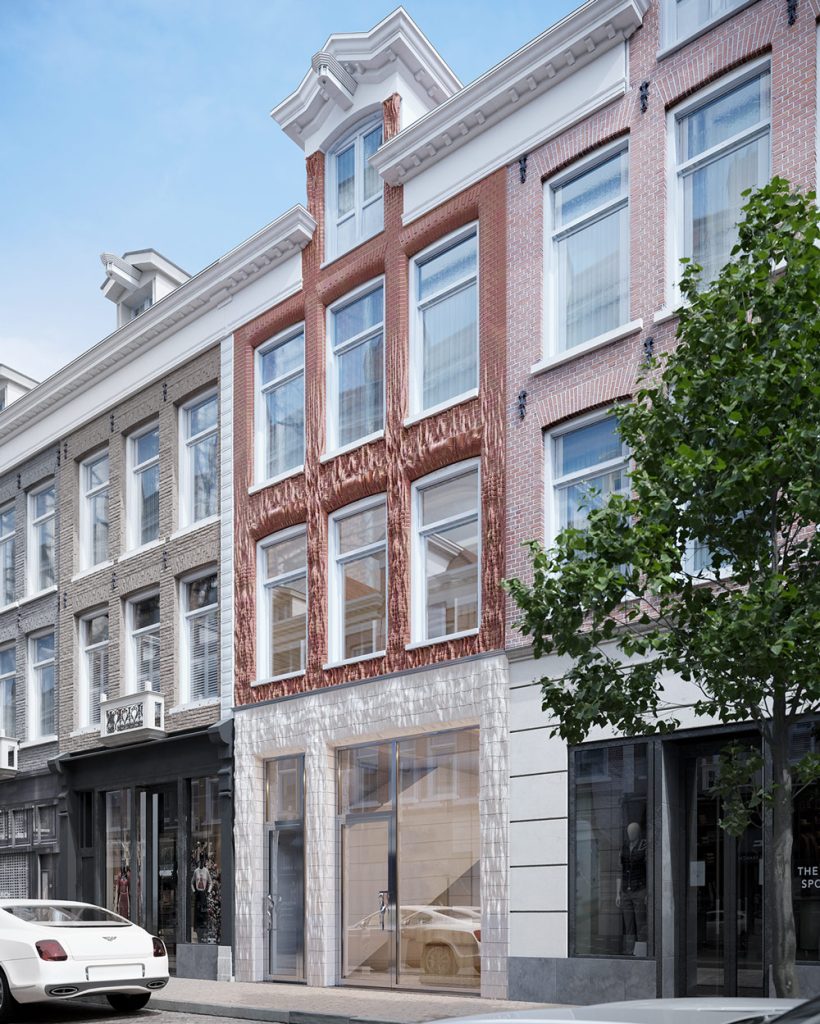 Using in-house produced, digital design algorithms, Studio RAP explores how to reinterpret the decorative qualities and design vocabulary of historic Amsterdam glazed ceramics. The design recreates the silhouette of the original façade, extending the characteristic three-way street and maintaining the overall character of the site.
The scale, size, type, and color of decorative materials are in sync with neighboring buildings. The four-and-a-half-meter-high column includes three columns and a storage room. The introduction is pushed back, creating a profound revelation. At street level, the façade is clad with large 3D-printed ceramic tiles measuring approximately 40 x 20 cm, glazed in pearl white, with a subtle hint of yellow. Ornate brickwork begins simply at the ground level and becomes more expressive at the top.
The facades of the upper floors are made of 3D-printed bricks, glazed with three different shades of red. The bricks are constructed next to the cross-link of the original masonry and have abstract decoration. These bricks are glued to laser-cut stainless steel tapes, just like the original hunts. The most expressive decorative brick is at the bottom of this part of the facade. The design aims to inspire people around the world with a contemporary expression of digital craftsmanship, reinterpreting historical classics in new and exciting ways.
The facade also refers to the collection of the nearby Rijksmuseum, which holds a large collection of ceramics from around the world. Algorithmically engineered and highly differentiated details will be made using Studio RAP's large-scale 3D printing technology, produced in-house by the architecture firm. The result is a desirable luxury boutique that stands out among the surrounding buildings.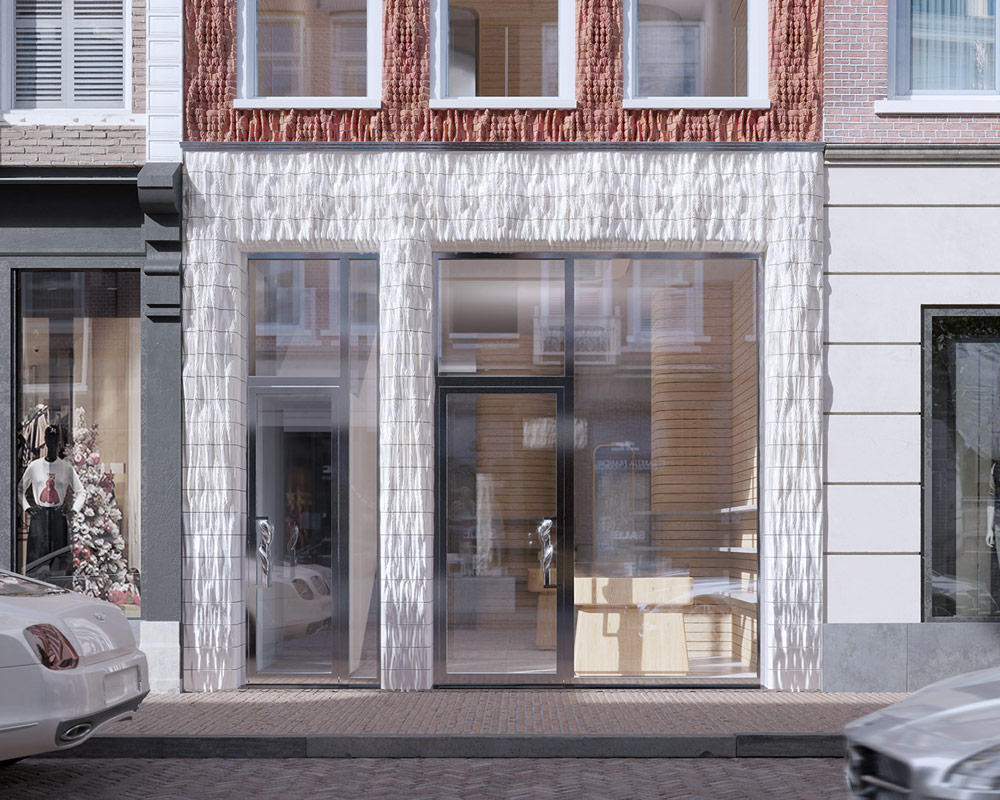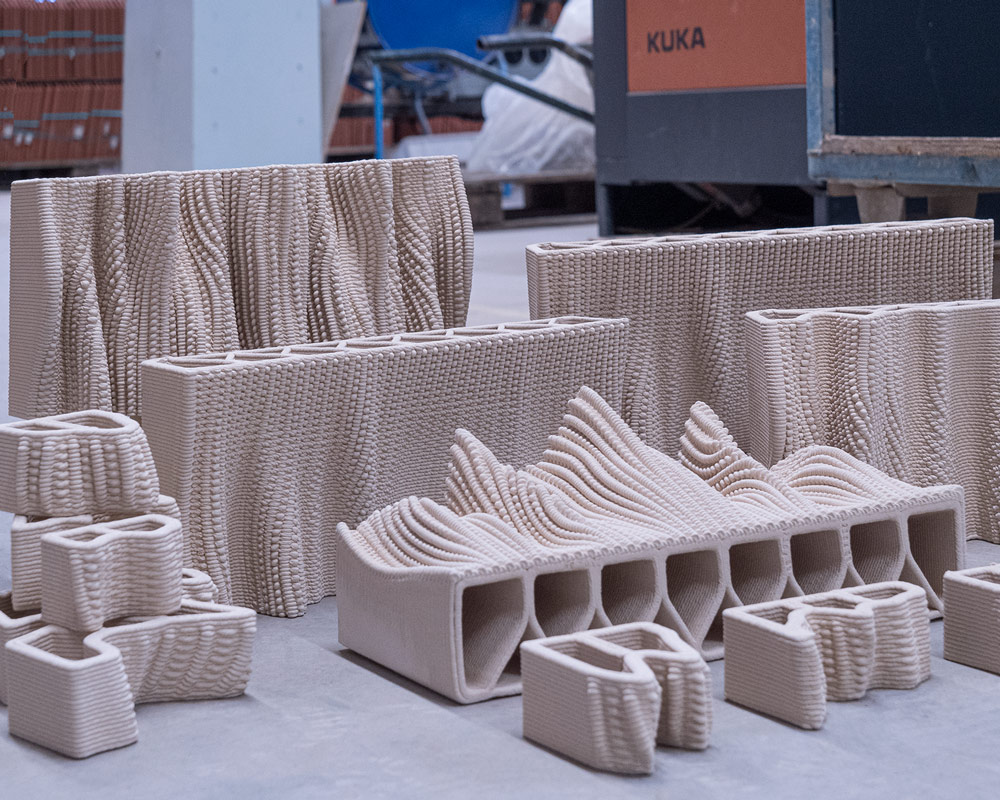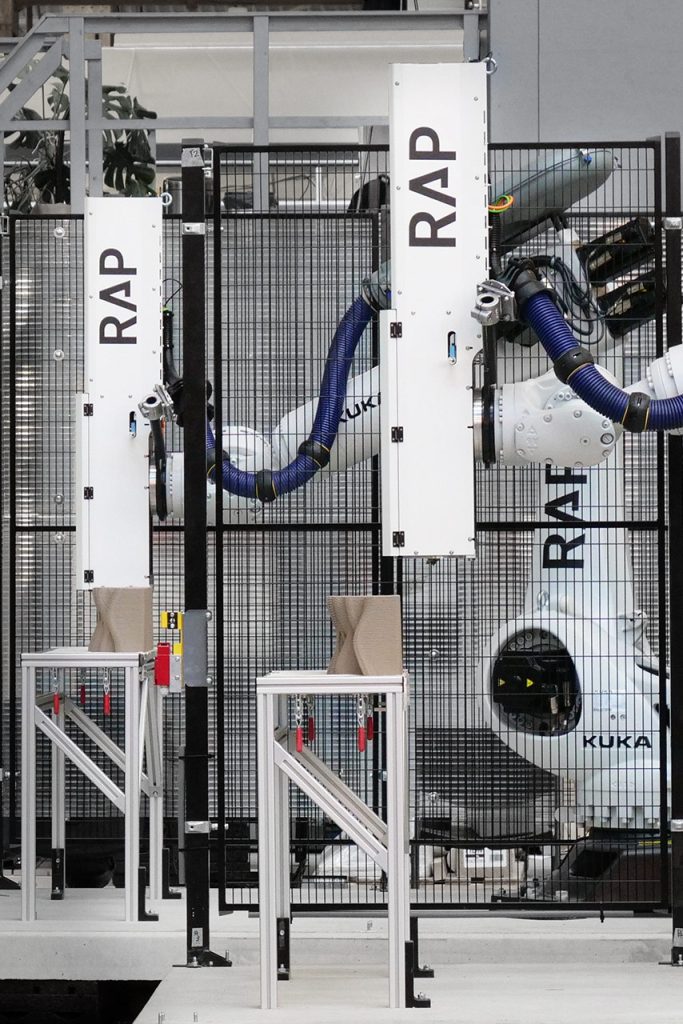 Project Info
Project Name: Ceramic House
Location: Amsterdam, NL
Year: 2022
Client: Warenar Real Estate
Co-Architect: Gietermans & Van Dijk
Contractor, facade cladding + 3d-ceramic-printing: Studio RAP
Firing and glazing: Royal Tichelaar
Main contractor: Wessels Zeist (VolkerWessels)
Visuals: Virginlemon
Status: Ongoing