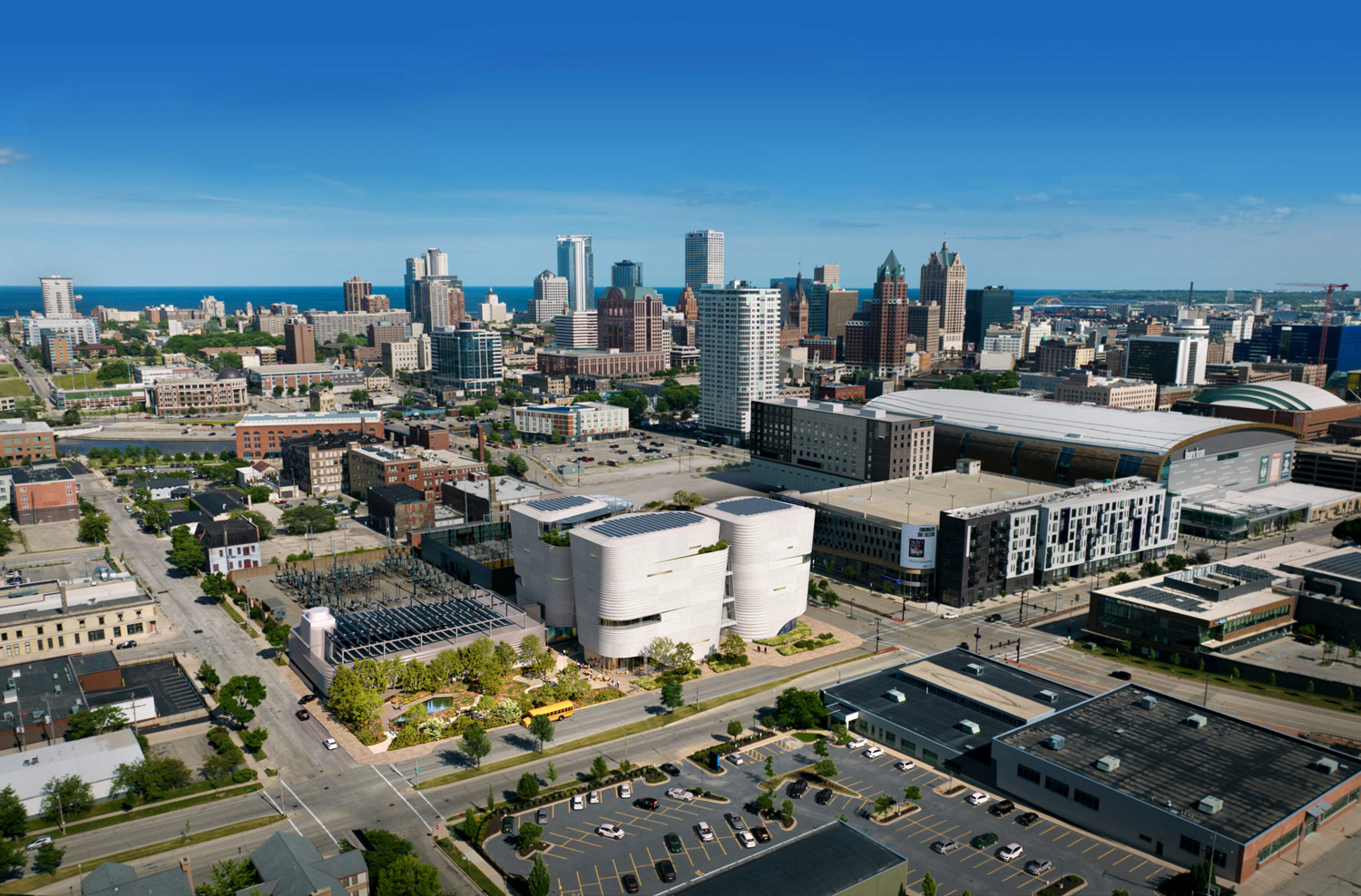 The new Milwaukee museum, which will be the greatest cultural undertaking in Wisconsin history and be situated on a 2.4-acre site in the Haymarket district, has been designed by Ennead Architects and Kahler Slater. The designers aimed to create a museum that reflects Wisconsin's rich natural history. In addition to creating a new community anchor and an educational attraction for visitors of all ages and backgrounds, the museum will serve as a center for study, carrying on the institution's tradition of scientific advancement that has had a significant impact on the national and international levels.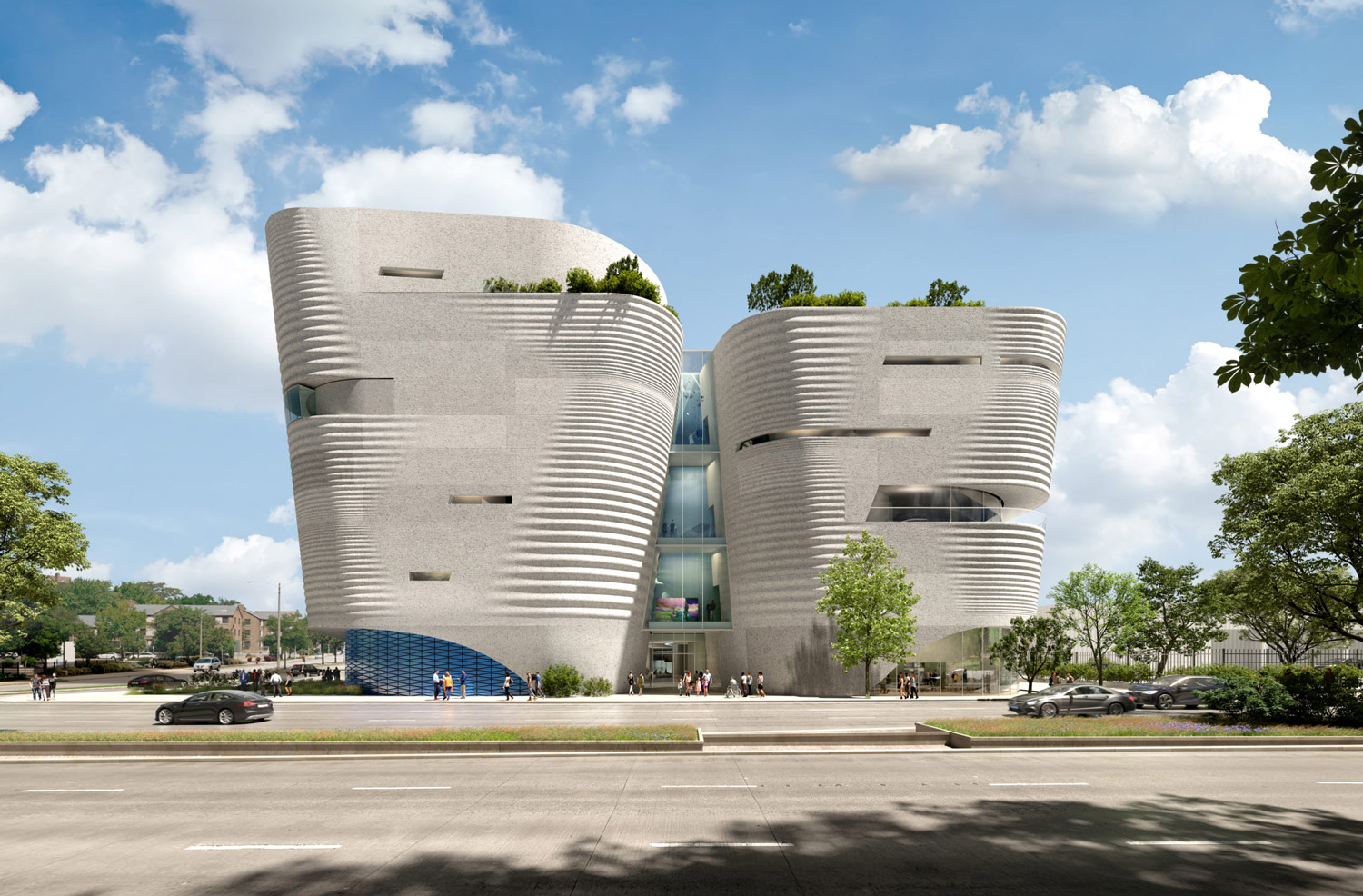 The new design for the Milwaukee museum is motivated by the biological history of Wisconsin as a whole; it is similar to the geological formations observed in Mill Bluff State Park and the different landscapes of the area, which are created by water movements over the years.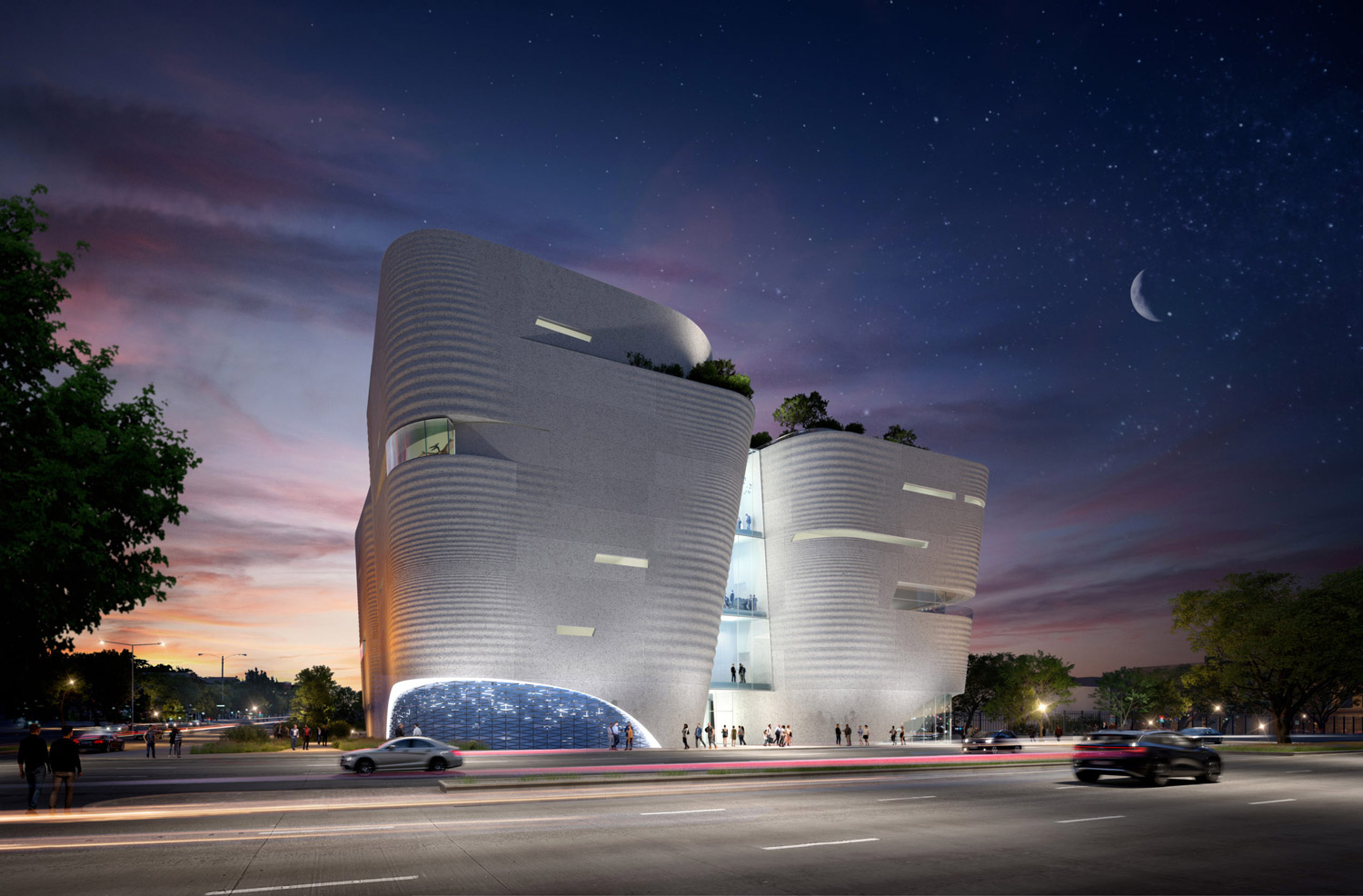 The framework of the building is made of concrete and glass, and it is covered with an external texture reflective of the historic sea stacks at Mill Bluff State Park. The building's rounded angles will also reflect how Wisconsin's glacial landscapes have changed. The museum's interior reflects the confluence of Milwaukee's three rivers, Milwaukee, Kinnickinnic, and Menomonee. These three entrances come together to form a single, lively meeting area.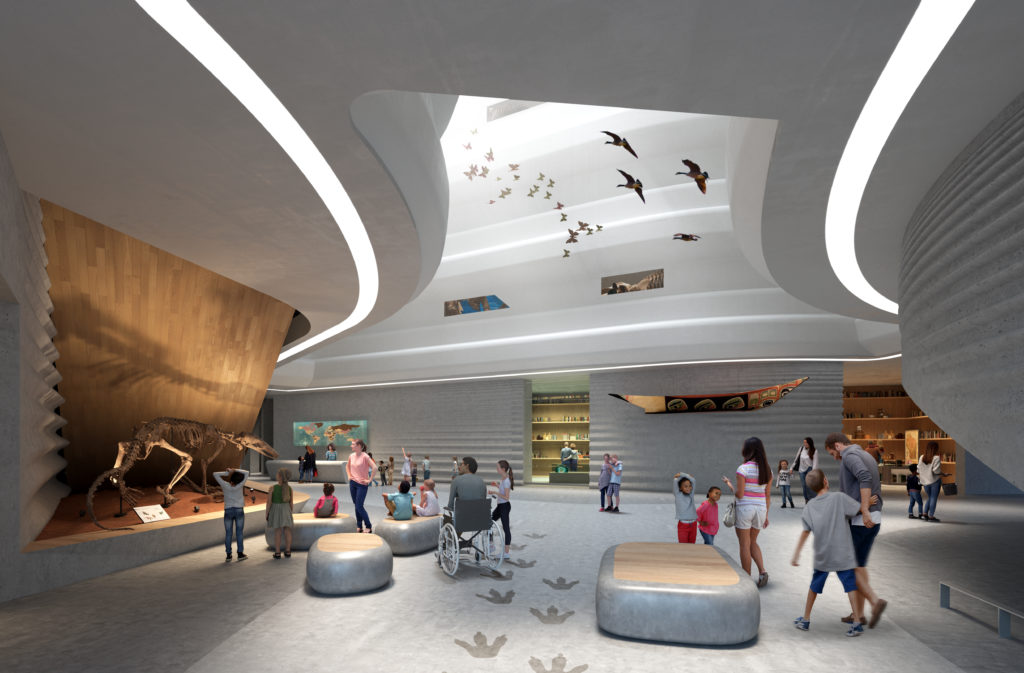 The designer from Ennead Architects elaborated on the design's main approach" We wanted to create a space that gave the feeling of wonder, like what we experienced throughout our trip around the state, as we saw these exceptional landscapes and met so many different people with stories to tell. There was much more to see and understand beneath every surface. We thought about this layered experience of discovery when designing the building. We wanted to make a museum that would reveal more with every visit and let people take their own journeys through the space, led by curiosity. — Jarrett Pelletier AIA, Ennead Architects Associate Principal.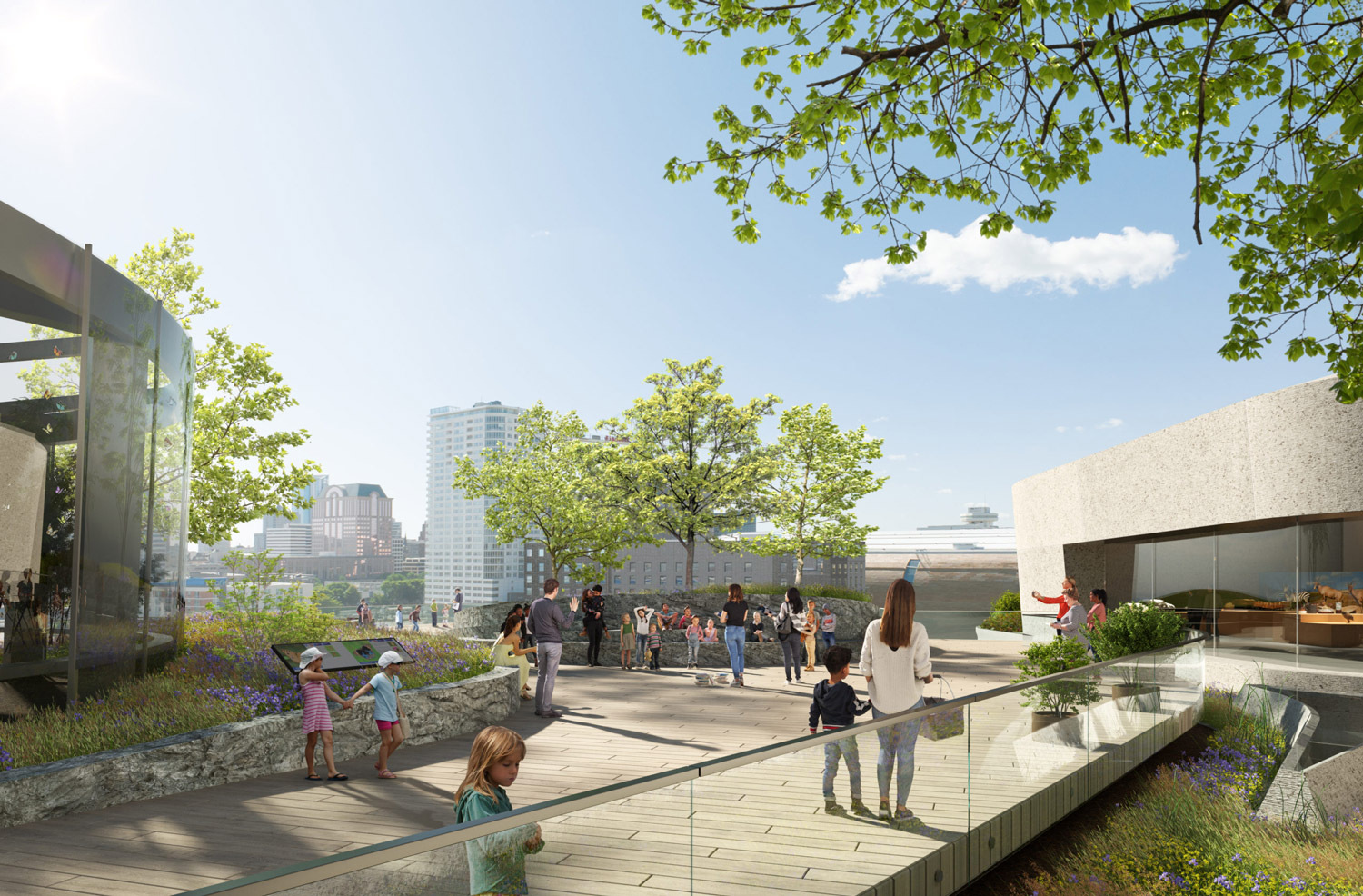 The Milwaukee museum will house immersive and interactive galleries of multi-sensory exhibits in a five-story structure with permanent and rotating exhibition spaces, which were created by Thinc. A gathering area for guests on the first level, like a community center, will be a communal atrium with natural lighting. Visitors can sample several exhibition floors thanks to the building's flexible design and get a behind-the-scenes peek at collection areas and items usually hidden behind closed doors.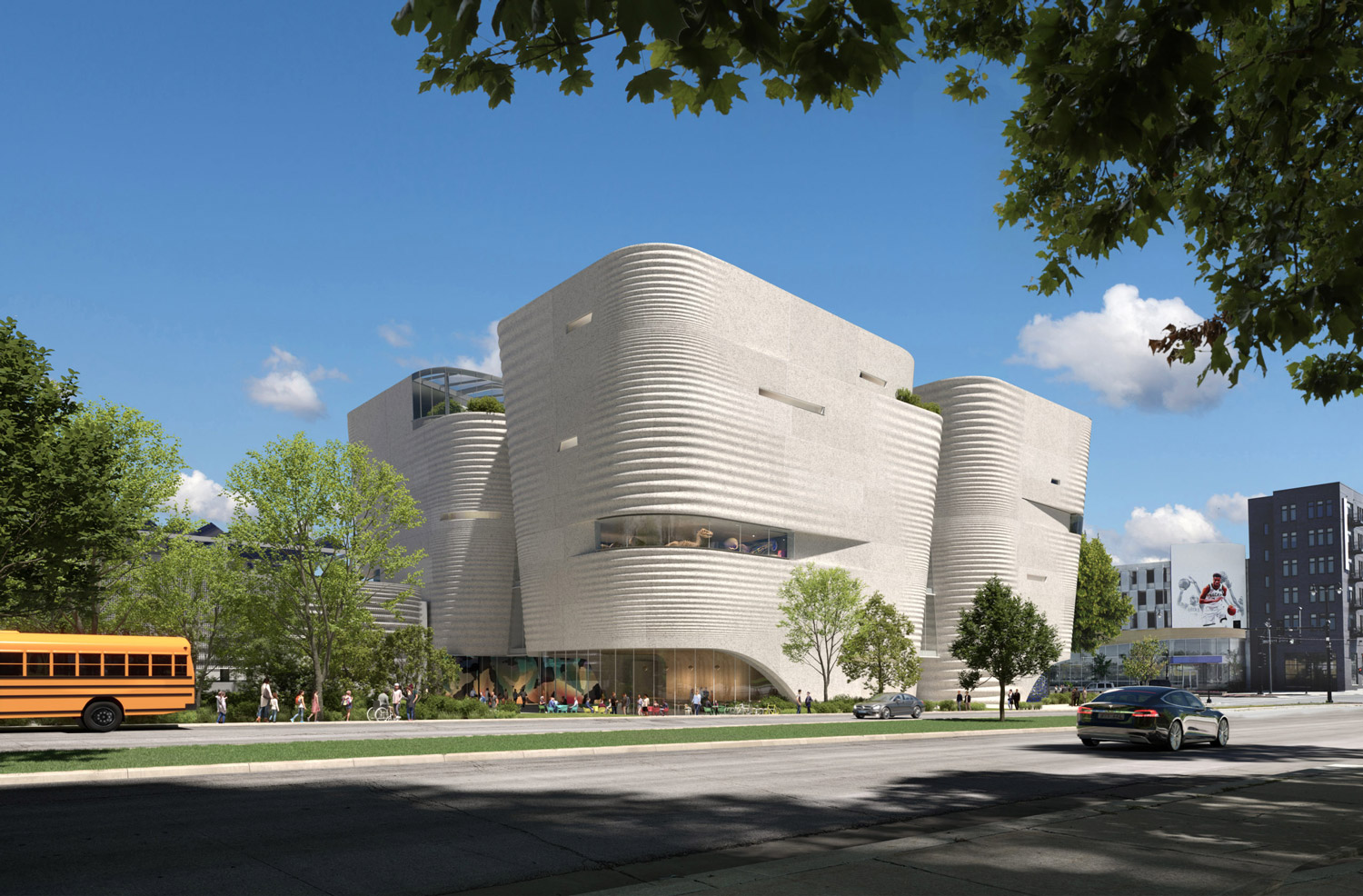 Furthermore, a planetarium, office and lab space, classrooms, an eating area, and collection storage will also be included in the museum. A unique exhibit piece will be on show on the rooftop along with a permanent installation and a butterfly vivarium. The new museum will hit the ground in 2023 and open to the public in 2026.
Project Info:
Location: Haymarket neighborhood, Wisconsin, USA
Architect: Ennead Architects + Kahler Slater
Year: 2026
Area: 200,000 square-foot
Category: Museum
Renders: Ennead Architects