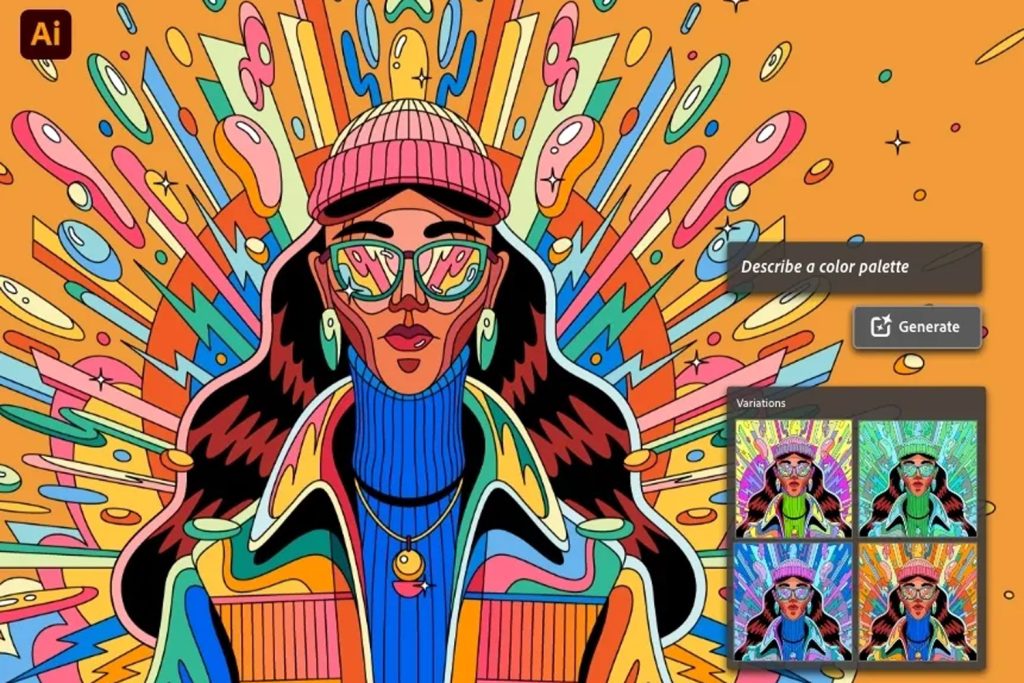 Adobe is further leveraging Firefly AI by introducing a new feature for Illustrator. This new feature called Generative Recolor enables you to recolor artwork using simple text prompts to achieve color variations in seconds. It is available in the Illustrator app, and currently, it is just available in English.
Shanmugh Natarajan wrote on Adobe Blog, "Generative Recolor (beta) helps you capture colors faster, as it enables you to quickly try out an infinite array of colors, explore color palettes, and create multiple color combinations to match the vision you want your artwork to express. Color can be continuously changed, so you can keep editing your graphics at any time to take them further until you get just the right look and feel."
Generative Recolor allows users to color and recolor vector art easily by responding to prompts. Users can customize colors according to their preferences, which is a significant benefit. Earlier, coloring projects manually was a time-consuming and exhausting process, and adjusting them required even more effort. With Generative Recolor, users can type specific prompts and change colors instantly, transforming the project's mood and season.
Firefly has undergone extensive training using Adobe Stock's vast collection of high-quality licensed images, ensuring that it produces original content free from any copyright or brand infringement.
According to Adobe, you can personalize a theme and get to the right look and feel faster with Generative Recolor (beta). For example, you can take a vector art illustration, such as the one below, and further refine its colors to express the style or vision you want to convey.