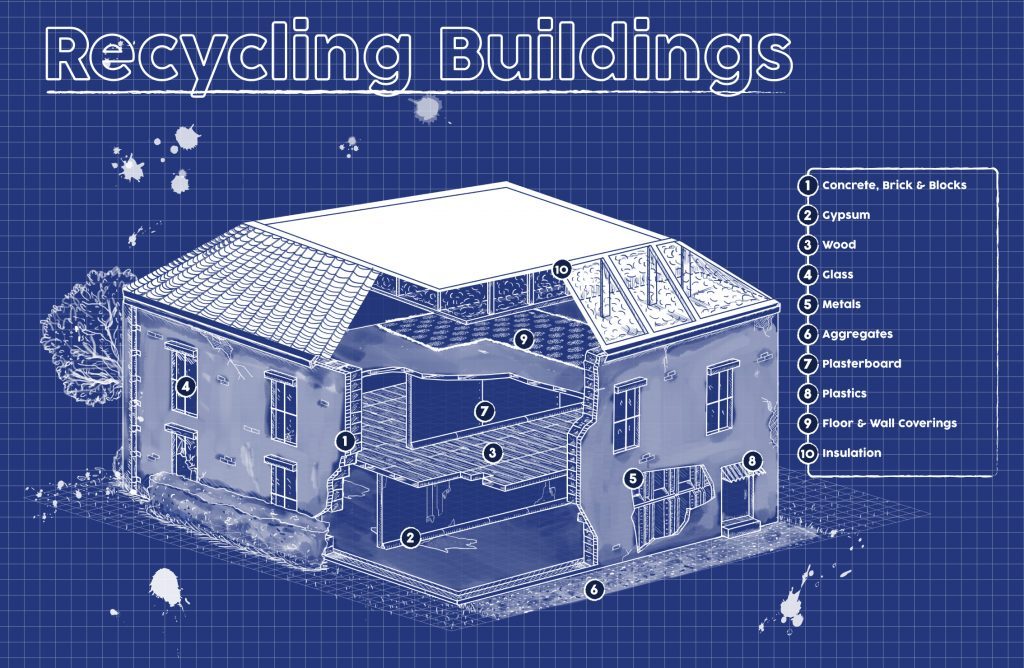 Waste generation is a primary issue that threatens the health of everyone and the entire ecosystem. The waste generated in the world is around 2.24 billion tonnes of solid waste, which is rising each day. The increase in population and urbanization day by day is the major cause of the increase in waste production.
Studies and research evidence show that Reducing, Reusing, and Recycling materials and products will significantly help in reducing and also controlling waste generation. If every individual can try to practice and make an effort to utilize the 3Rs approach of recycling, one can aim to reduce waste by a considerable amount. So, how recycled materials are changing the face of architecture?
What is Recycling waste?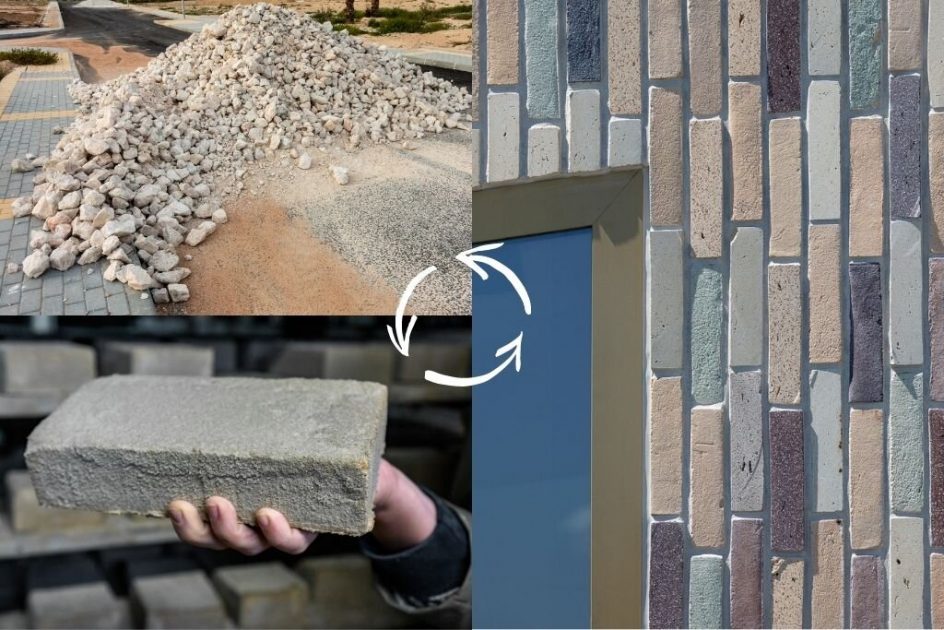 Recycling waste is a process of creating new materials by utilizing used or waste products. The process of recycling helps prevent the wastage of materials and helps save energy. It is an energy-efficient and sustainable method to reduce waste generation. Some materials that are recycled; are paper, plastic, metal, glass, construction materials, textiles, etc.
Benefits of Recycled materials
Some primary benefits of recycling building materials;
Reduces the cost of construction
Protects the environment and ecosystem
Waste material generated on-site is reduced
Energy efficient (Fewer materials to be produced)
Reduces the requirement of raw materials for construction
Types of wastes
Domestic waste – Household wastes (garbage and waste material)
Industrial waste – Solid, Liquid, and Gases wastes from chemical, processing, manufacturing plants, etc.
Construction waste – Waste generated from the construction process.
Medicine/Chemical – Waste from healthcare and chemical industries
E-waste – Discarded electric components and electronic devices
What is Construction waste?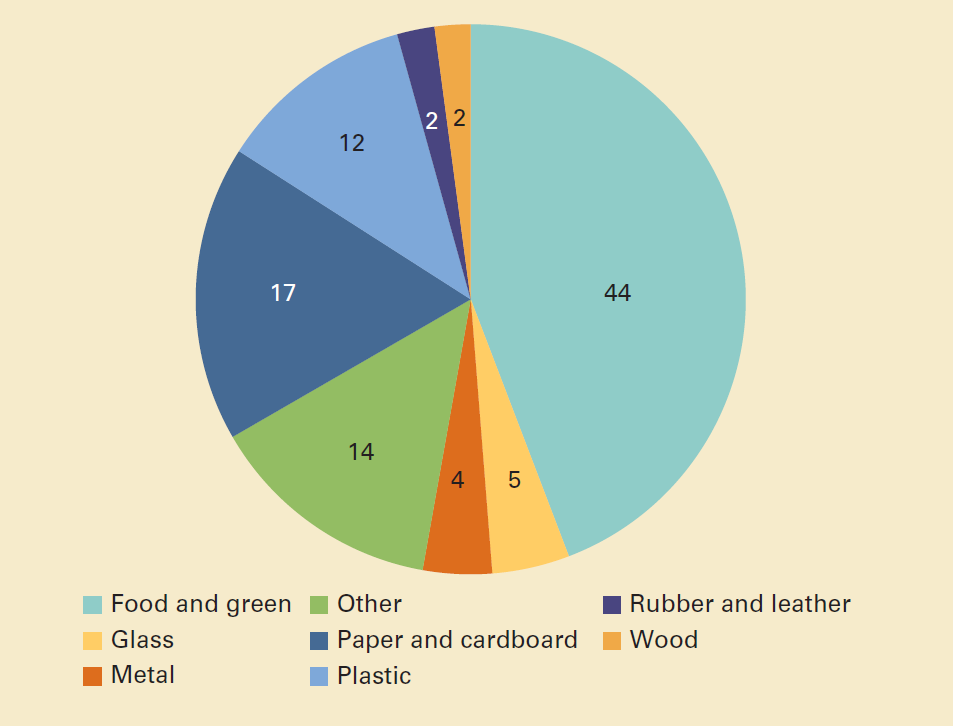 Construction waste is generated during the entire construction process (Initiation to Execution). Landfills are created due to the disposal of these wastes. The disposal of hazardous material debris can be a major reason for health and environmental hazards. The construction of each structure increases the volume of construction waste generated around the world. About 1.3 billion tons of waste are generated from various cities each year. The waste generated is likely to be doubled by 2.2 billion tonnes by the year 2025.
Sources of construction waste generation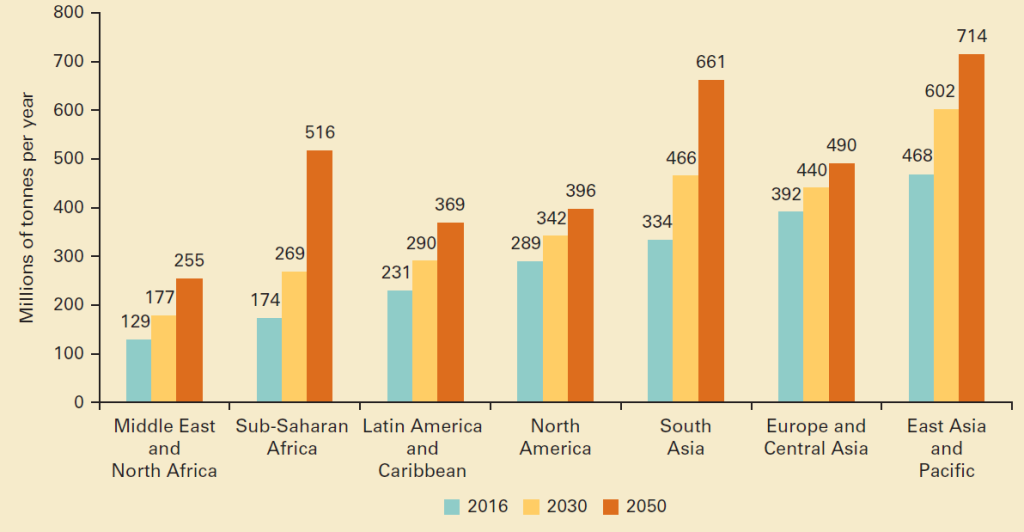 Construction waste is generated at several stages of the construction process.
Demolition stage
When an entire structure or a construction design element is brought down waste is generated.
Material handling on site
From the procurement of the materials, transporting them to the construction site, and utilizing the material for construction, waste will be generated.
Construction process (Each step from Initiation to Execution)
In each step from laying the foundation to executing the structure from bringing up the walls to painting walls, a small/large form of waste is generated in every step of the process.
Strategy to reduce construction waste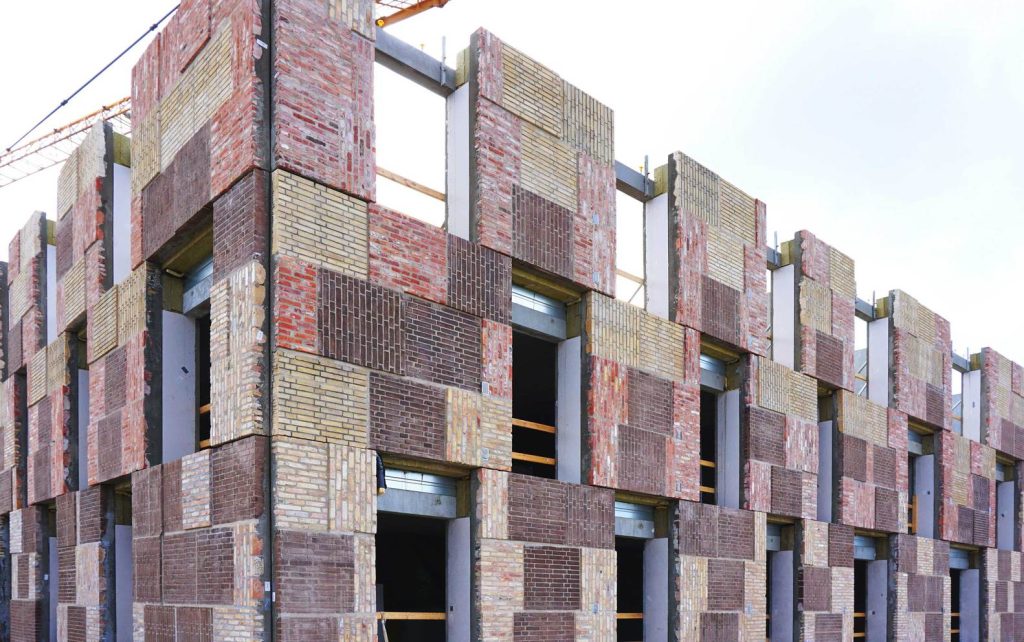 The primary yet effective strategy to reduce construction waste generated is by recycling waste. The waste generated during construction leads to accumulation and creates land dumps if not recycled. The construction waste can be directly utilized or can be created into a different application form. Recycled waste materials have several applications; for cladding, flooring, aggregate material, etc.
Examples of frequently recycled construction waste materials or components
Listed below are ten construction materials or components that are recycled and reused for construction;
1. Brick (Material)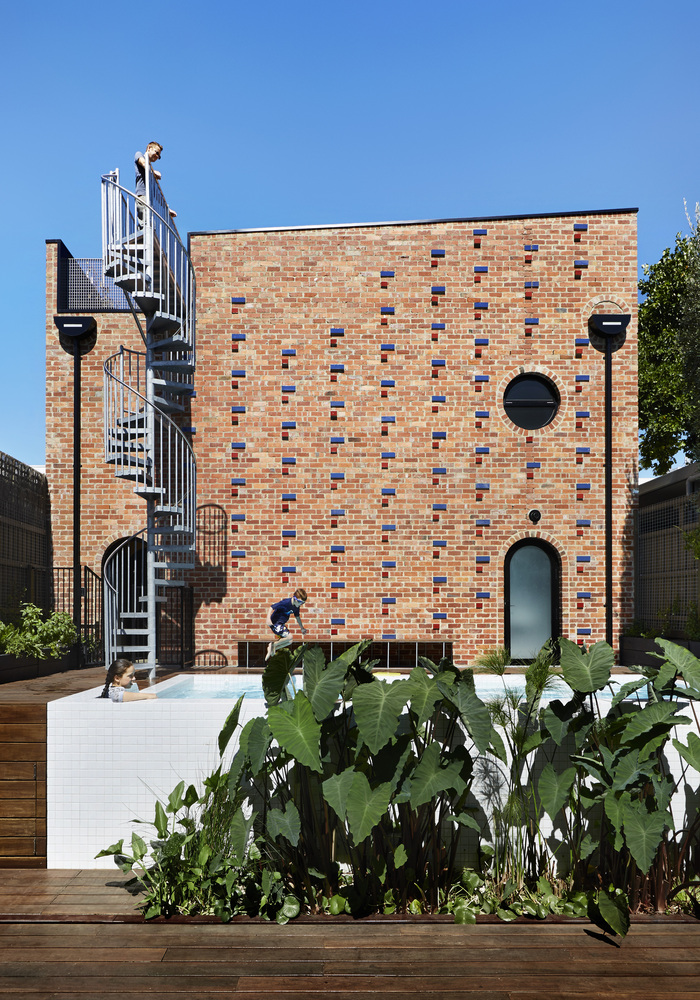 Brick is a commonly recycled construction material, the material can be recycled and utilized in several forms. The material can be recycled and used for building a structure, cladding for a façade, crushed into small pieces to be utilized as aggregate material, etc.
2. Concrete (Material)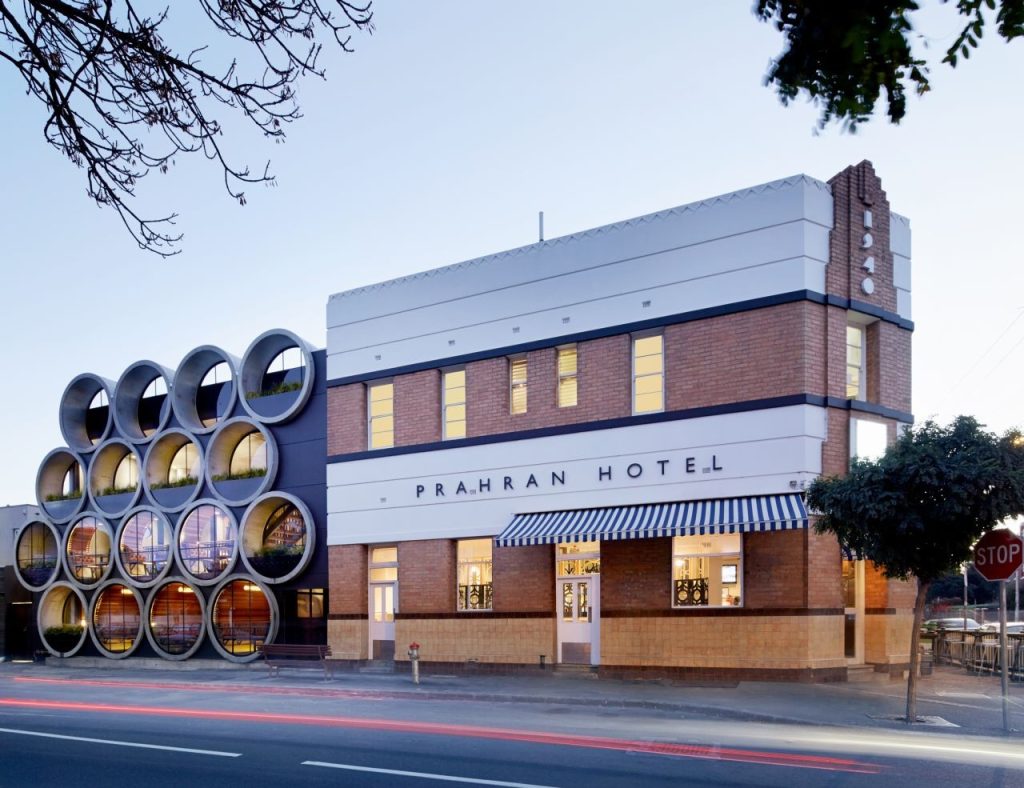 Concrete is one of the most frequently utilized materials in building construction and is one of the major material wastes generated during construction. Recycled material can be utilized as a sub-base material for roads, walkways, and highways, and concrete elements reused – pipes, structural elements, cladding, etc.
3. Timber (Material)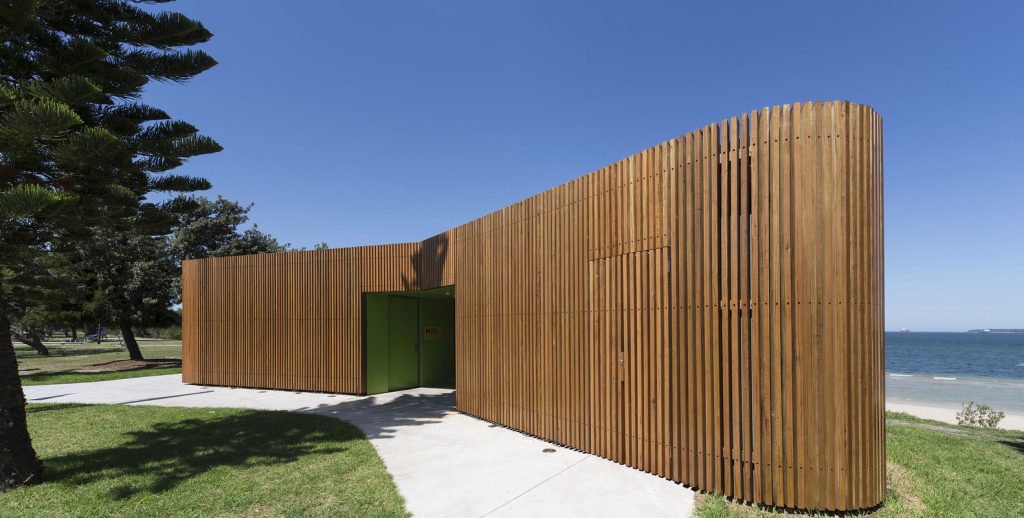 Timber is the most common material that is reused after the construction process. Timber components such as beams, columns, veneers, and planks are reused for construction. Some applications of reused timber; are for cladding, flooring, structural elements, roofing, etc.
4. Plastic (Material)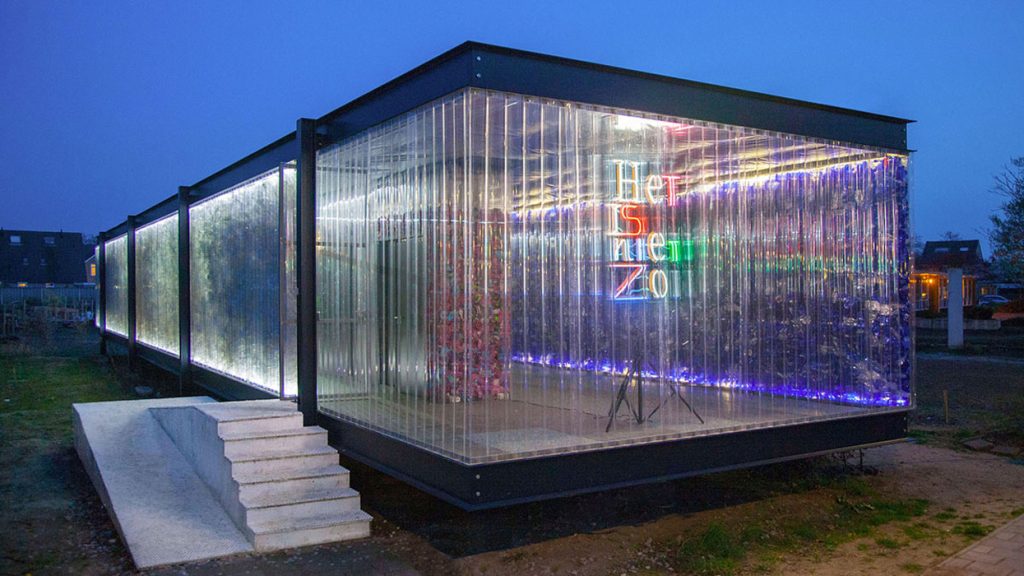 Plastic is a material that has been widely utilized by people all across the world, yet it is harmful to the environment and ecosystem. Plastic as a material has diverse recycling and reusing applications. Some components of plastic that are reused are plastic bottles, containers, and sheets, applicable for façade, walls, roofing, etc.
5. Metal (Material)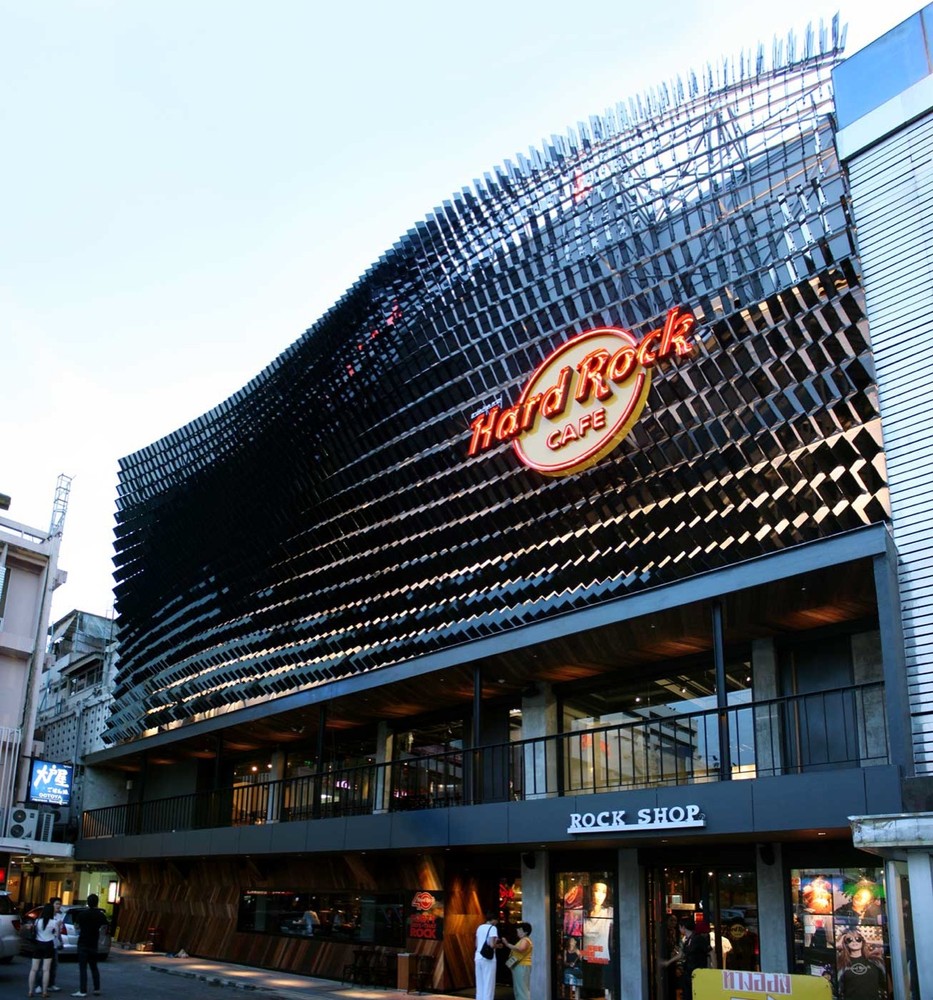 Recycling metal helps the ecosystem and the environment since it prevents excessive greenhouse emissions. Recycled scrap metal is utilized by recasting into cladding modules, structural elements, roofing, etc.
6. Tiles (Material)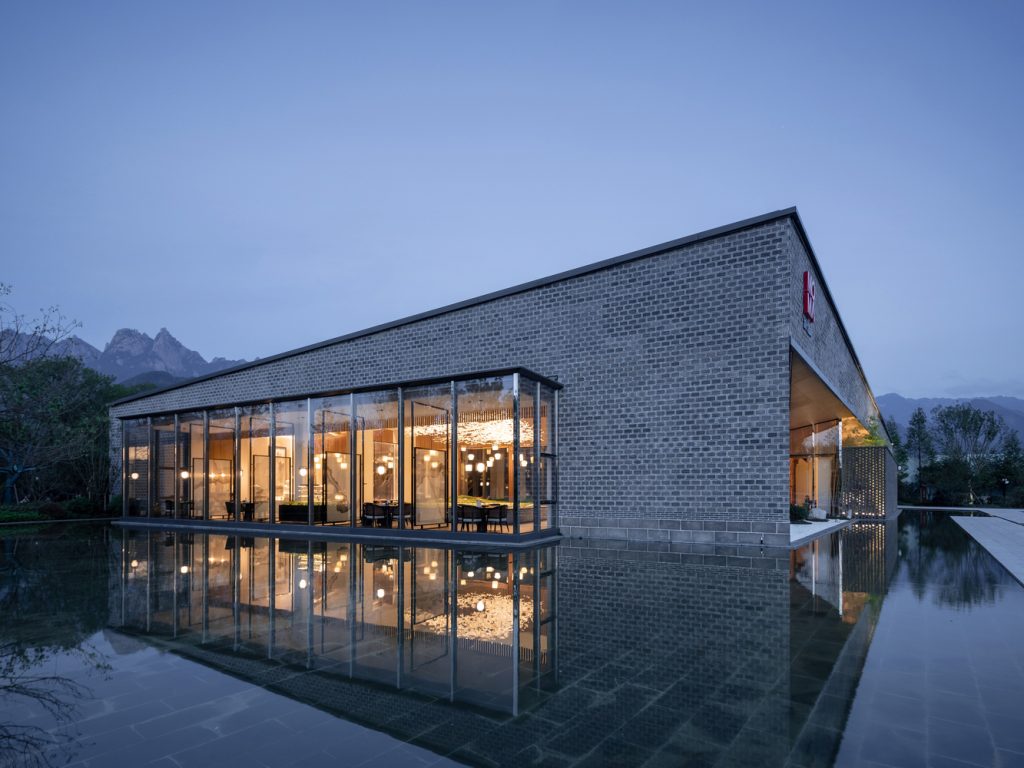 Recycled materials such as tiles can be used for several construction applications. Recycled tiles such as clay, terracotta, and ceramic tiles can be utilized for walls, facades, flooring, furniture, etc.
7. Rammed Earth (Material)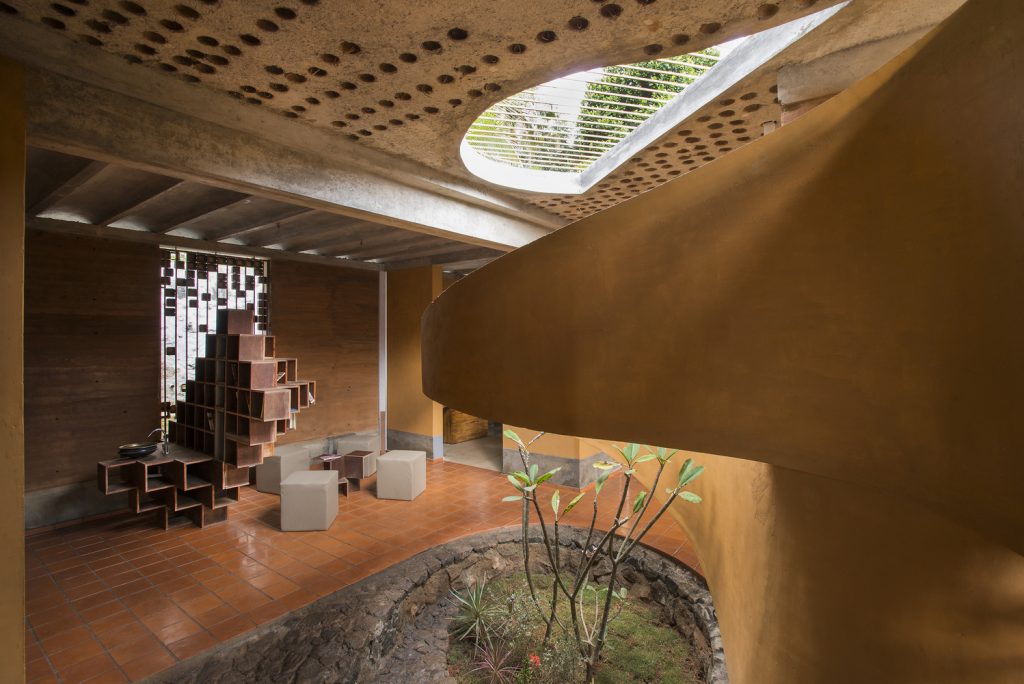 The Debris house by Wallmakers – Use Excavated soil for construction This rammed earth home in India uses recycled materials throughout (inhabitat.com)
Rammed earth is the most sustainable and natural material utilized for construction. It is the only material that can easily be reused by the demolition of a rammed earth existing structure. The excavated soil can also be utilized as a construction material.
8. Cardboard (Material)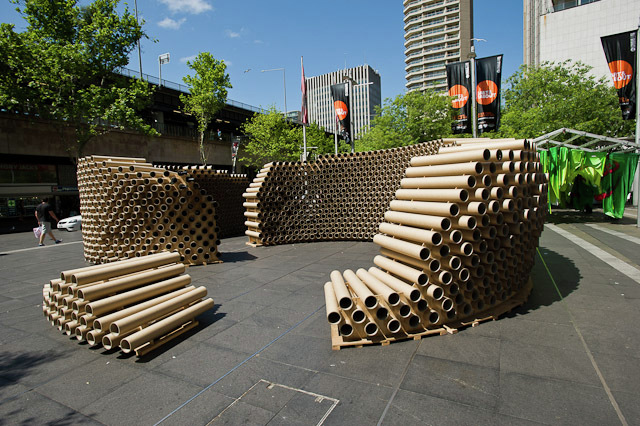 Paper/Cardboard is a commonly recycled material in many sectors of any country. New innovations are able to help utilize cardboard/paper for temporary/permanent structures.
9. Doors and window frames (Component)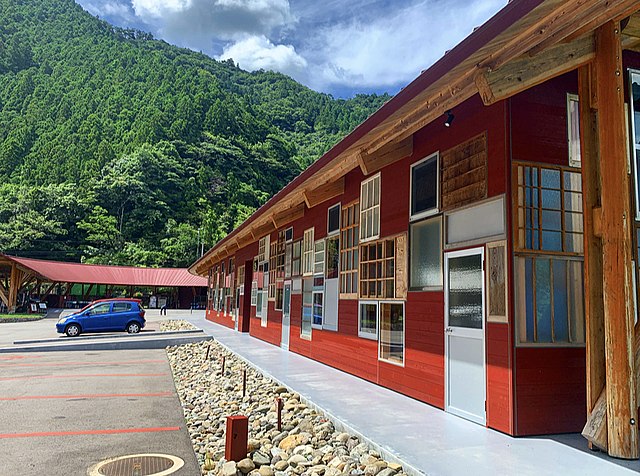 Recycled and reused doors and window frames are the most common recycled building components in sustainable construction. The frames are reused in the façade and wall components of construction.
10. Shipping containers (Component)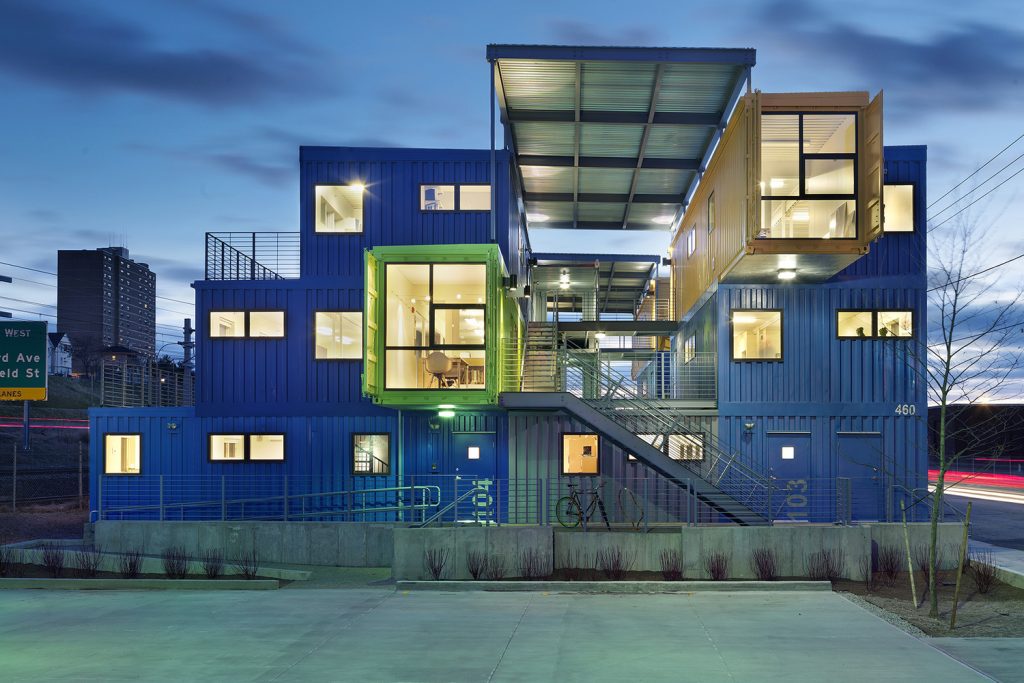 Shipping containers are utilized as the primary structural component in construction. Shipping container architecture aims to reduce these unwanted containers.
Unique examples of Architecture that utilize recycled building materials.
Listed here are five examples of Architecture that utilize recycled material or building components;
1. Rural Loft | DIGSAU Architects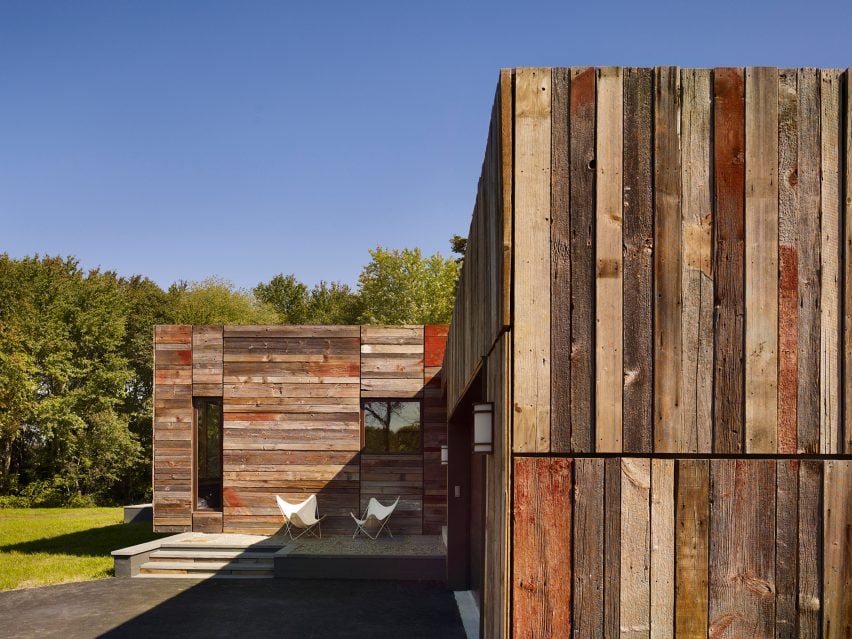 Location: Delaware, United States
Construction: Completed in 2011
Design Typology: Residence
Recycled Material: Reclaimed barn wood (Cladding)
Rural Loft, a single-level family residence located in Delaware is an example of a structure that utilizes reclaimed material. A local barn which was initially located on the site was brought down to construct this residence. The wood of the barn was reclaimed and utilized as a cladding material for the residence. The design of the residence reflects a simple and clean line form and an open typology similar to that of countryside living. The materials utilized for construction are natural and vernacular material palettes; Reclaimed wood, cork, and stone.
2. Collage House | S + PS Architects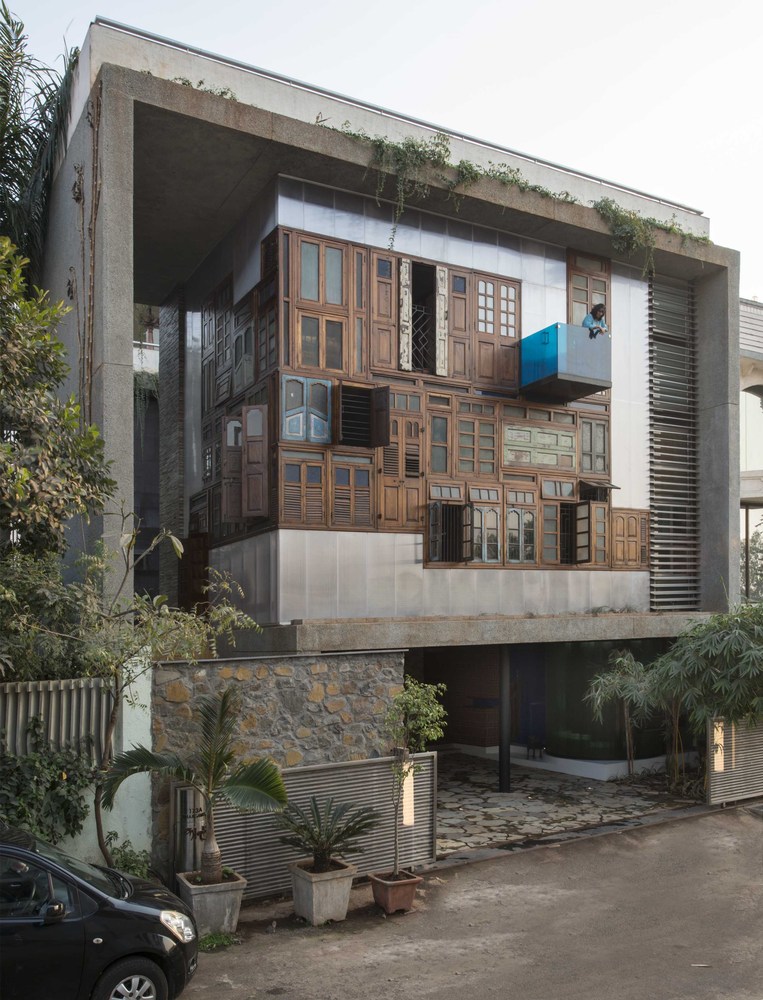 Location: Navi Mumbai, India
Construction: Completed in 2015
Design Typology: Residence
Recycled Material: Old windows and doors, unused metal pipes
The Collage house is an example of redefined utilization of recycled materials in Architecture. The residence design was innovative and creative in the application of recycling and collage ideas. The design focuses on recycling (Sustainable) and efficiency (Water harvesting) as the primary factors in design. The unique design feature of the residence is the collage façade that incorporates the utilization of old windows and doors. The design challenge was, the site was surrounded by residences (All sides) hence the central courtyard was inserted (Inward view). The doors and window backdrop in the living space complemented the exposed concrete material. The central courtyard uses unused metal pipes and tiles for detailing, and façade.
3. Brickface House | Austin Maynard Architects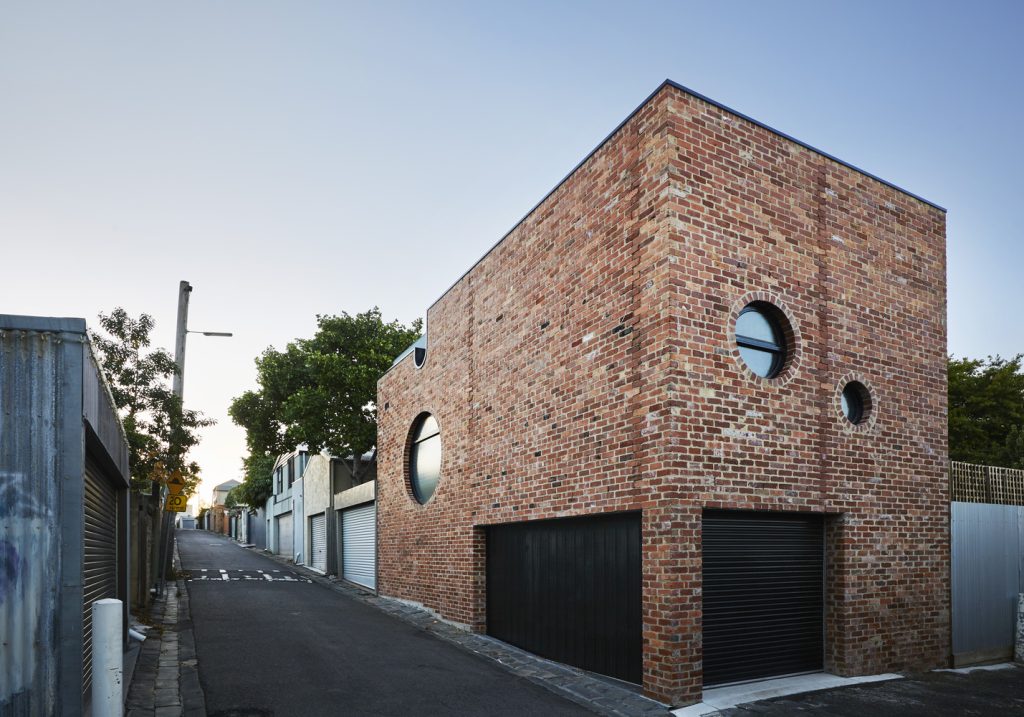 Location: Melbourne, Australia
Construction: Completed in 2017
Design Typology: Residence
Recycled Material: Recycled Red Brick + Red and Blue glazed bricks
It is a compact house composed of recycled red brick, which is situated at the rear of an existing house in Richmond, Melbourne. The residence is composed of recycled red brick with a combination of contrasting red and blue glazed bricks (PGH Vibrant range). The deck designed with a pool has the backdrop of this tall brick wall with a spiral staircase. The residence consists of two levels;
Ground Level – Garage
Upper Level – Studio living/guest suite (First floor)
Deck Level – The roof deck (pool and garden) is accessed by a sculptural spiral staircase
4. Can Cube | Archi-Union Architects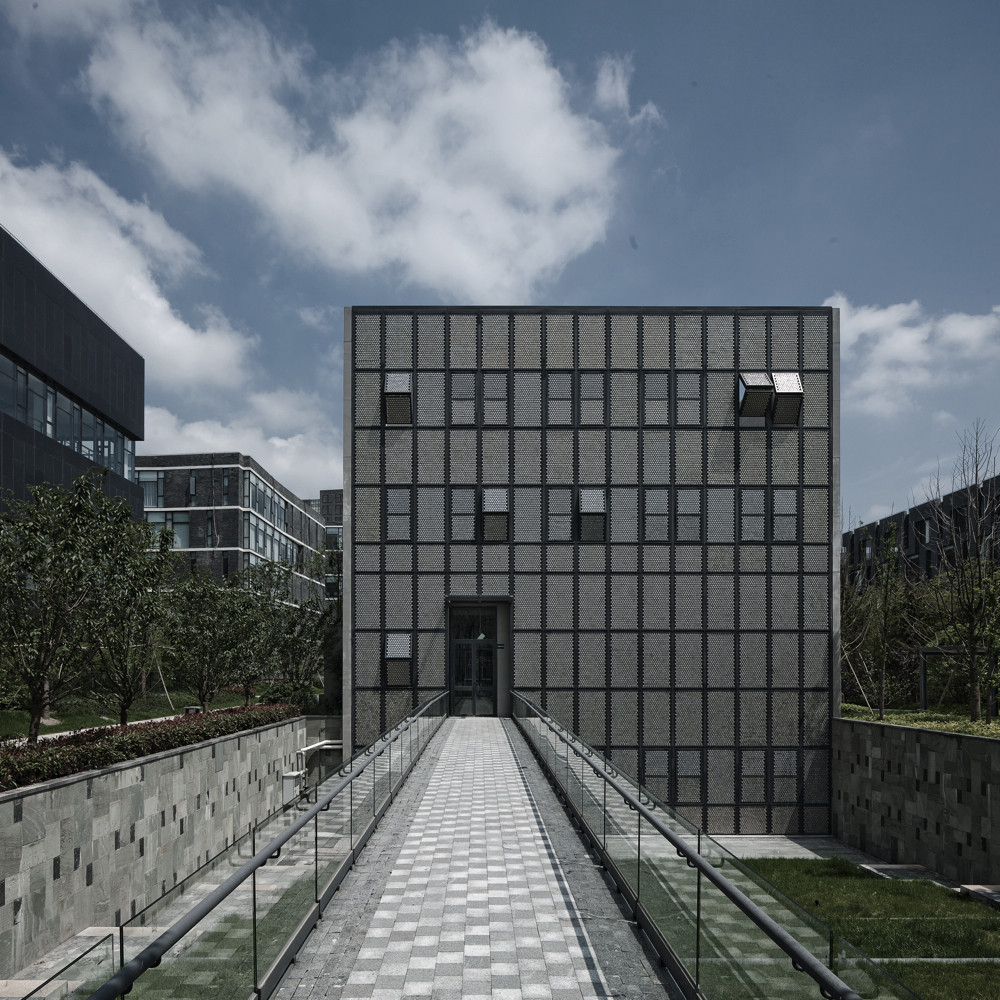 Location: Shanghai, China
Construction: Completed in 2010
Design Typology: Mixed-Use
Recycled Material: Recycled aluminum carbonated drink cans
Can Cube located in Aux Campus Shanghai (China) is an example of architectural innovation by recycled material application. The façade of the building is composed of an aluminum frame that encloses the aluminum carbonated drink cans. The façade is an example of a highly energy-efficient system, the energy required to recycle the cans the building saves by utilizing the cans in their current façade form. The entire structure is an example of sustainable and efficient design, it utilizes rainwater filtration, solar energy systems, etc hence saving a considerable amount of energy.
The vertical zoning of spaces in the structure is;
Entrance & Below ground Level – Office spaces
Levels 2 and 3 – Living quarters and recreational spaces
5. Recycled Materials Cottage | Juan Luis Martinez Nahuel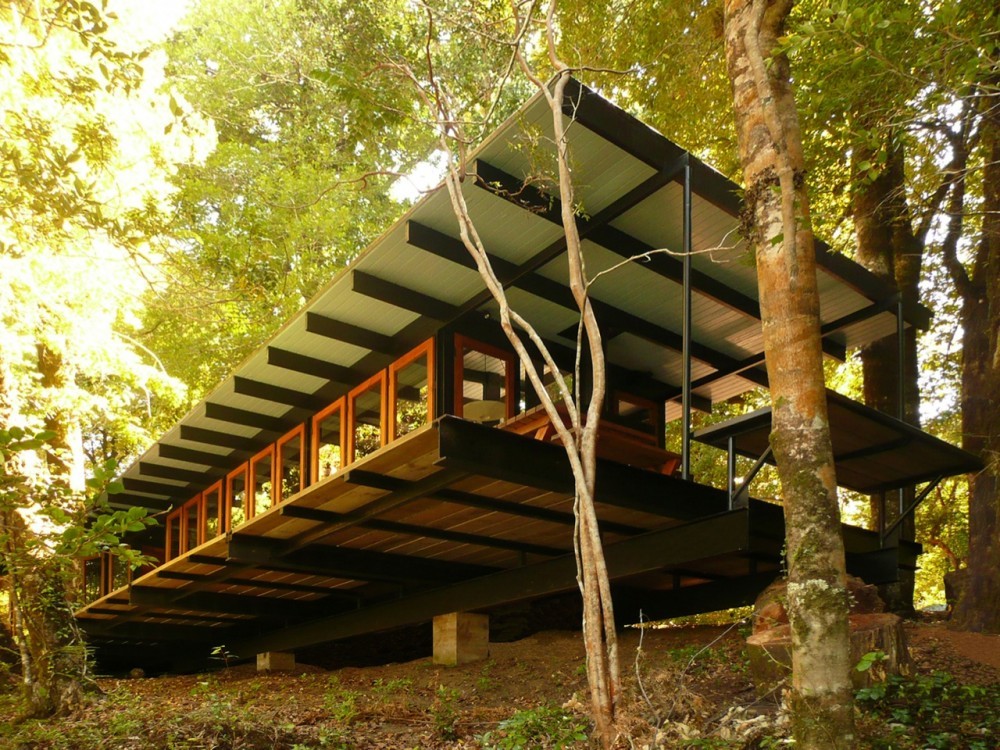 Location: Panguipulli, Chile
Construction: Completed in 2008
Design Typology: Residence
Recycled Material: Reused materials from other houses (beams, floors, doors materials which are acquired from other houses)
This cottage was designed by Juan Luis Martinez Nahuel, located in Chile. This residence is one of the best examples of the application of reused materials. The residence is designed as a single unit with two zones (Private and Public zone). The materials utilized in this residence are reused from different houses. Some reused materials utilized in the residence;
Glazed doors from 1960s Horacio Borghersi house – Utilized main facade
Eucalyptus and native rauli parquet floors of a house of 1970s by Larrain, Swinburn, and Covarrubias – Main coating
Commercial laminated beams and steel pieces – Main structural elements