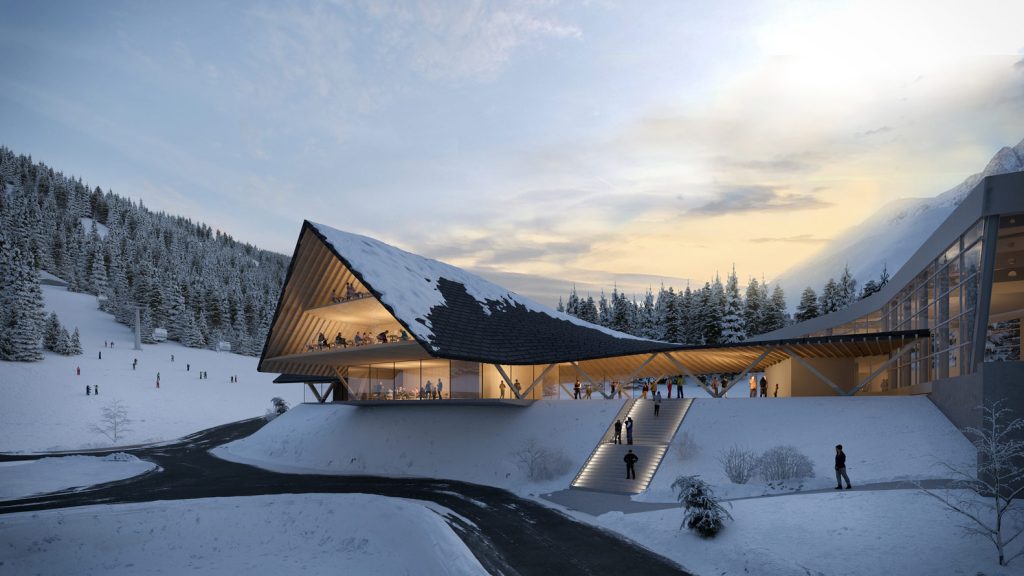 Peter Pichler Architecture has been invited to participate in a private competition for the design of ski facilities in Ponte di Legno, Italy. The project involves the addition of three new cableway lines for the ski resort, each with an architectural intervention that serves as a shelter and dining area. These buildings also feature exhibition spaces that showcase the cultural, natural, and historical heritage of the location.
The office's idea draws influence from local vernacular architecture to blend the design of ski facilities with the surrounding surroundings. The four planned modifications aim to improve Val Camonica's infrastructure and enhance the tourist experience. Stone roofs with pitched designs and timber interiors give a distinct picture that allows the structures to blend into the surroundings. Views of the mountain range are strategically framed by large window panels. The four stations retain their unique character while indicating their relationship with the same architectural family by repeating architectural elements while adjusting their disposition according to the terrain's morphology.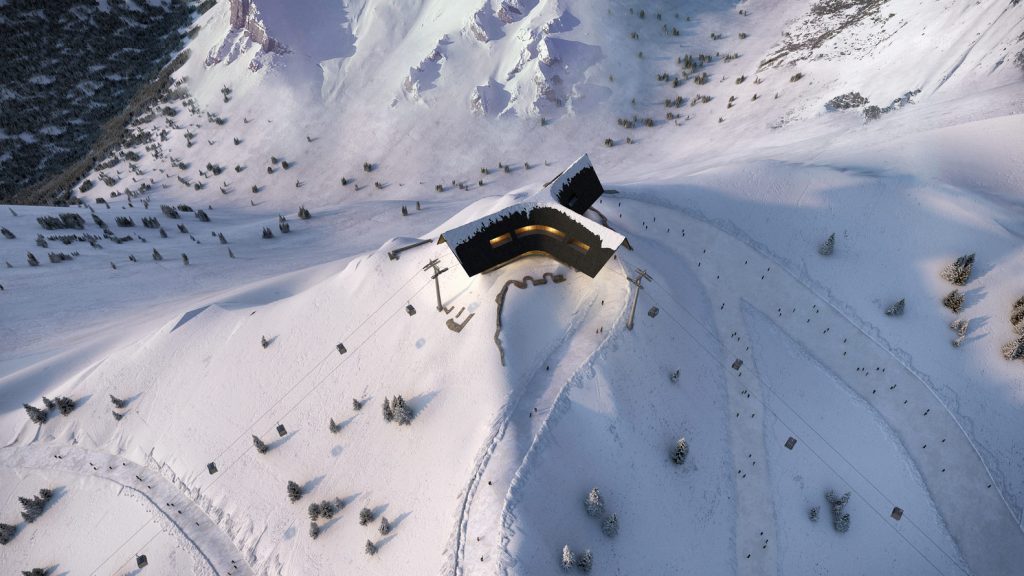 Because the area includes World War I trenches that have been preserved in situ, preserving and highlighting the site's cultural heritage was an important aspect of the project. The trenches are incorporated into the architecture, with glass entrances and walking translucent walkways allowing visitors to investigate their past.