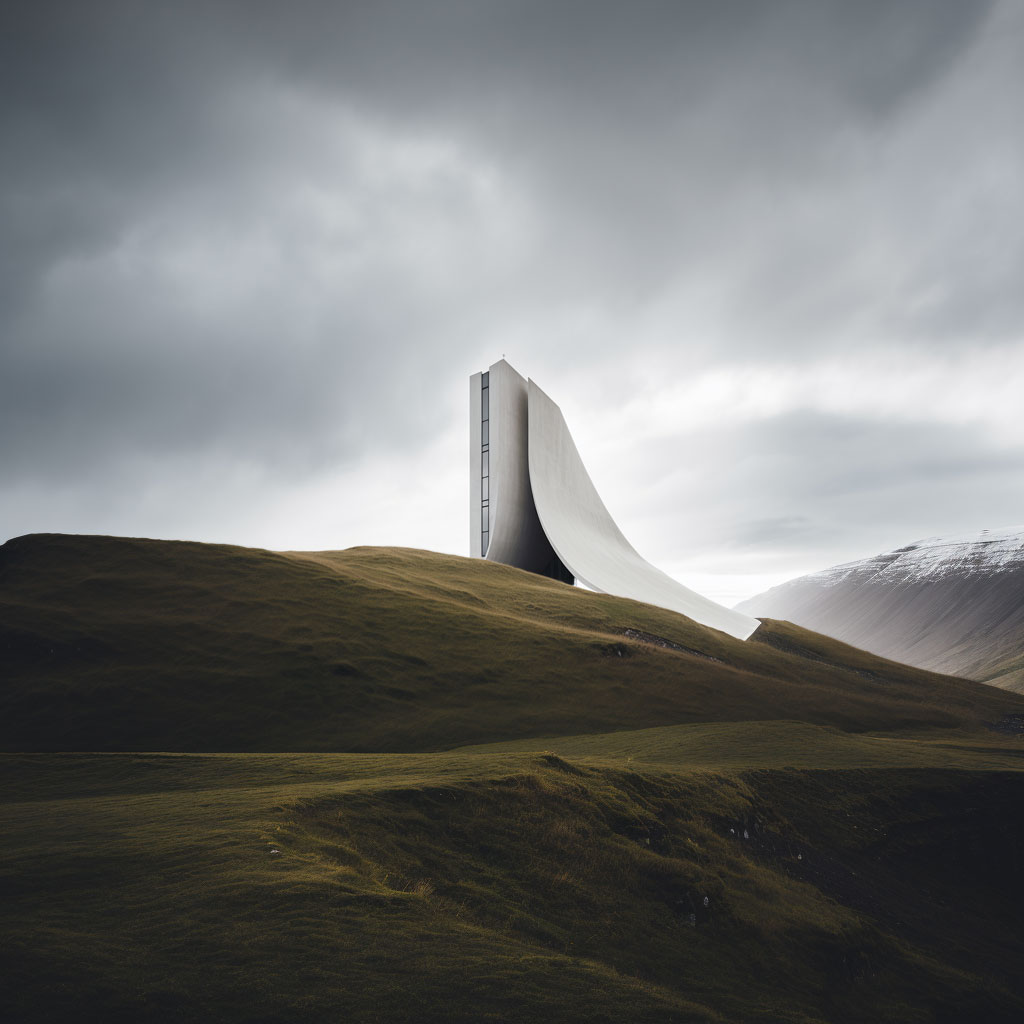 In early 2023, Kajetan Szostok embarked on a journey with AI image generators, starting with Midjourney and later exploring others like DALL-E, Stable Diffusion, and Leonardo AI. Eventually, Kajetan found MidJourney to be the most convenient for his research purposes and has been focusing on it ever since.
Kajetan Szostok, architect, designer, and CGI artist, was educated at Université Libre de Bruxelles in the architectural field and completed a post-graduate program in product design at the Academy of Fine Arts in Lodz, Poland. He worked as a teaching assistant at ULB Brussels before gaining experience in major architectural firms in Warsaw. Currently, he is self-employed, combining his expertise in architecture, interior, and product design while closely collaborating with a German architecture studio. Kajetan has always been passionate about new technologies and their integration with architecture and design. Here are his works.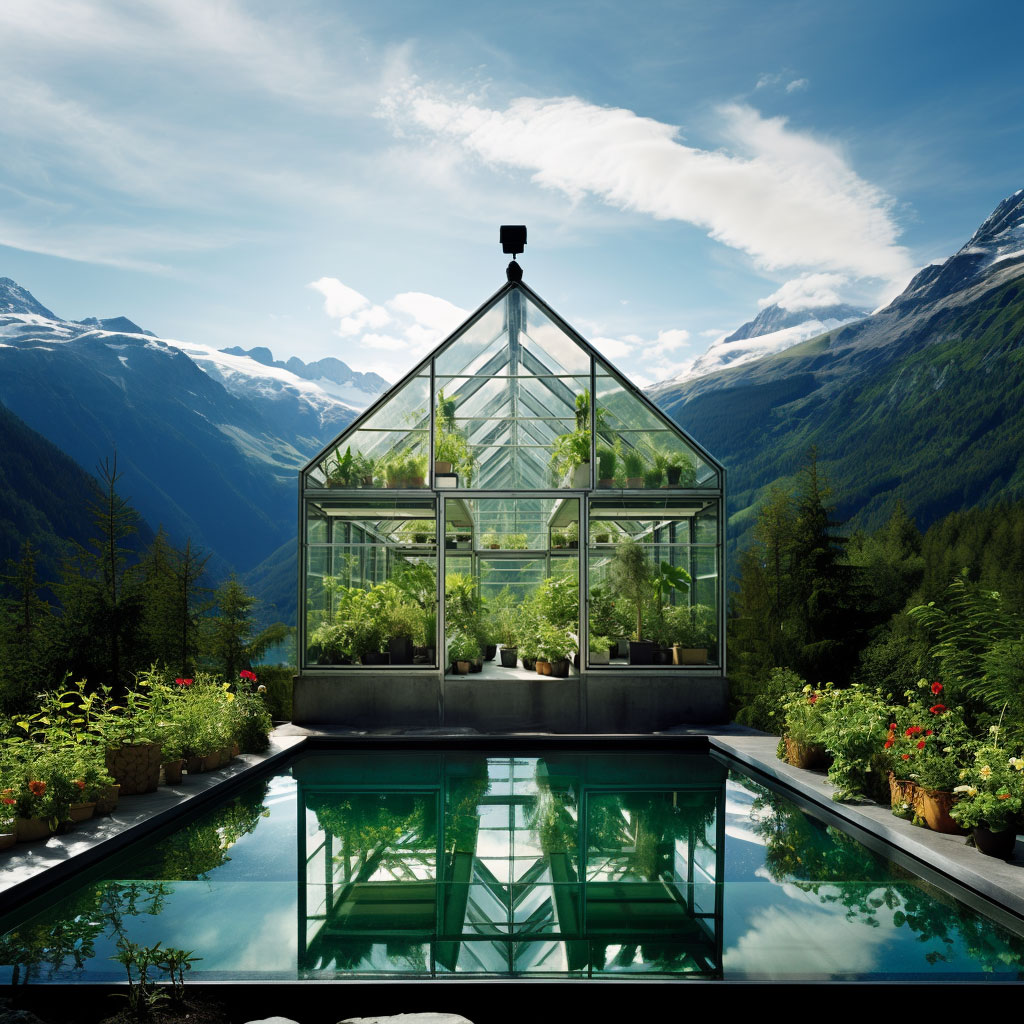 The initial idea behind using AI image generators was to treat them as a new, tech-savvy digital sketchbook, a response to sudden design urges for creation and testing ideas that come to mind, which all creatives tend to experience. Kajetan uses these tools for brainstorming, boosting creativity, and engaging in an aesthetical dialogue, rapidly exploring various design possibilities. Starting with MJ version 4, he has embraced all the major updates and differences in prompt crafting, continuously enhancing from one version to the next. Additionally, he has explored the automated prompt formulas focused on architectural output he has developed in Chat GPT for versions 4 and 5.0, and eagerly tries out all of MidJourney's additional tools and capabilities, interloping them and pushing their limits to comprehend better and utilize them for achieving the most satisfying results.
Kajetan finds AI image generators also as a perfect communication exercise – AI image generators are pretty straightforward – in an oversimplification: the more specific you are, the more coherent result you get, and you get it with the immediate feedback of what you have asked for.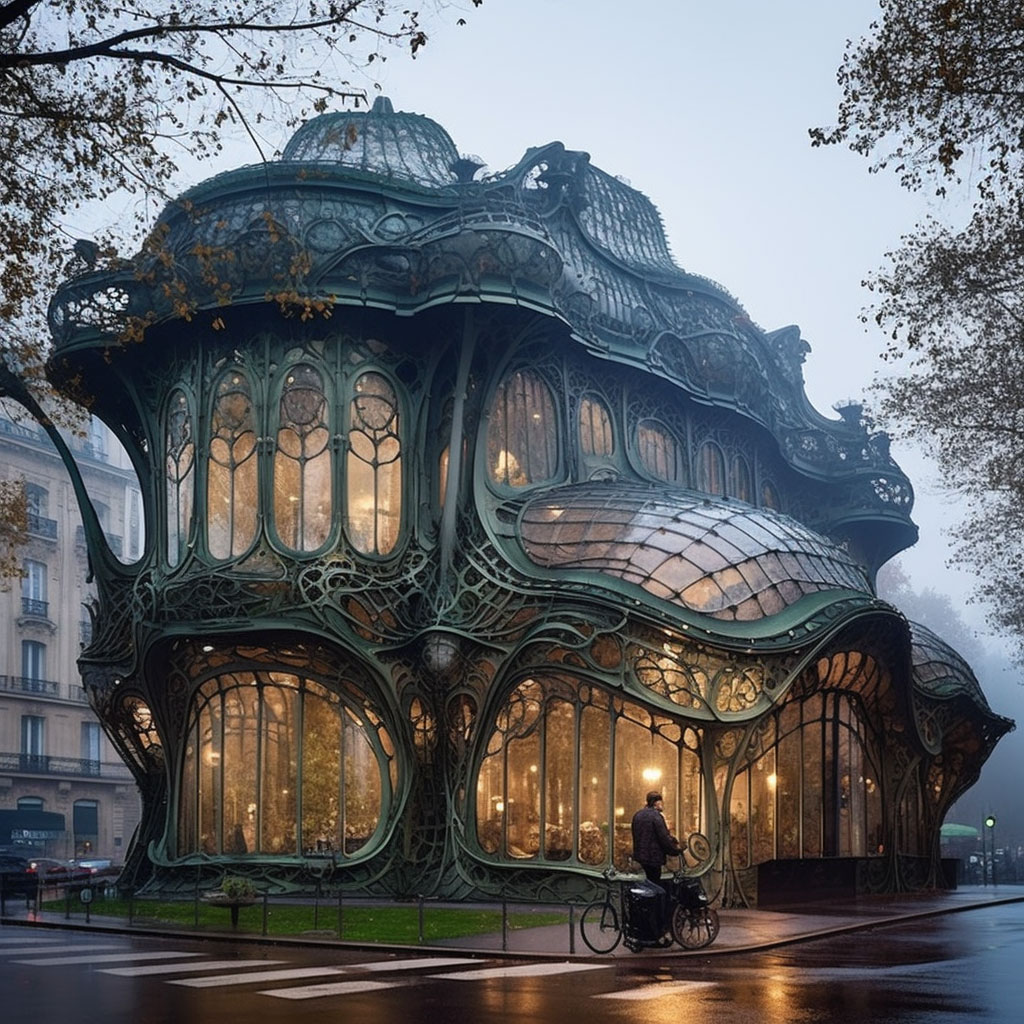 According to Kajetan, although it's hard to resist creating futuristic visions of impossible architecture with MidJourney, he tends to lean towards exploring and researching some unconventional yet buildable examples of modern architecture. Sometimes it is a graphic representation of architectural thoughts of mundane everyday life from a design point of view, highlighting some architectural issues or drawing attention to some aspects and cases occupying my mind. This involves artistic exaggeration at times, and MidJourney is the perfect tool for such endeavors.
Sometimes, his inspiration comes from real-life situations; for example, when he delved into researching co-living/cooperative architecture solutions on different scales, reimagining courtyards in a city I'd love to have, or even when planning to build a yard cabin for his children.
The more Kajetan uses these tools, the stronger his desire to make them more predictable and obedient becomes, or at least attempts to do so, not losing the creativity and freedom it comes with simultaneously. Kajetan aims to use them as a medium for artistic expression and as design tools and support in a professional setting. He worked on several topics to test it, such as the materiality, façade details, different architectural functions of the buildings studies, as well as various locations of the project. His passion for traveling is also integrated into his creations, as he seeks real places on Earth to inspire the design process, adding a layer of fun to the entire creative journey.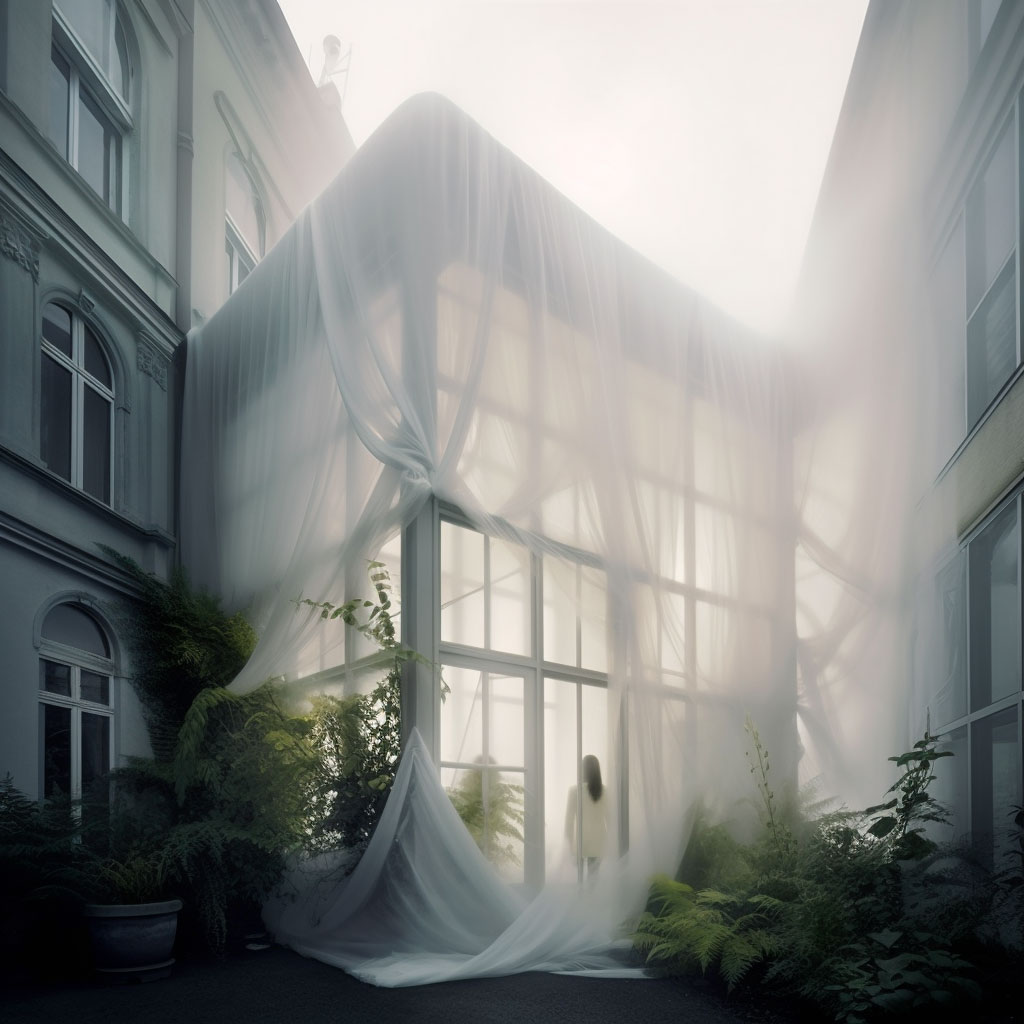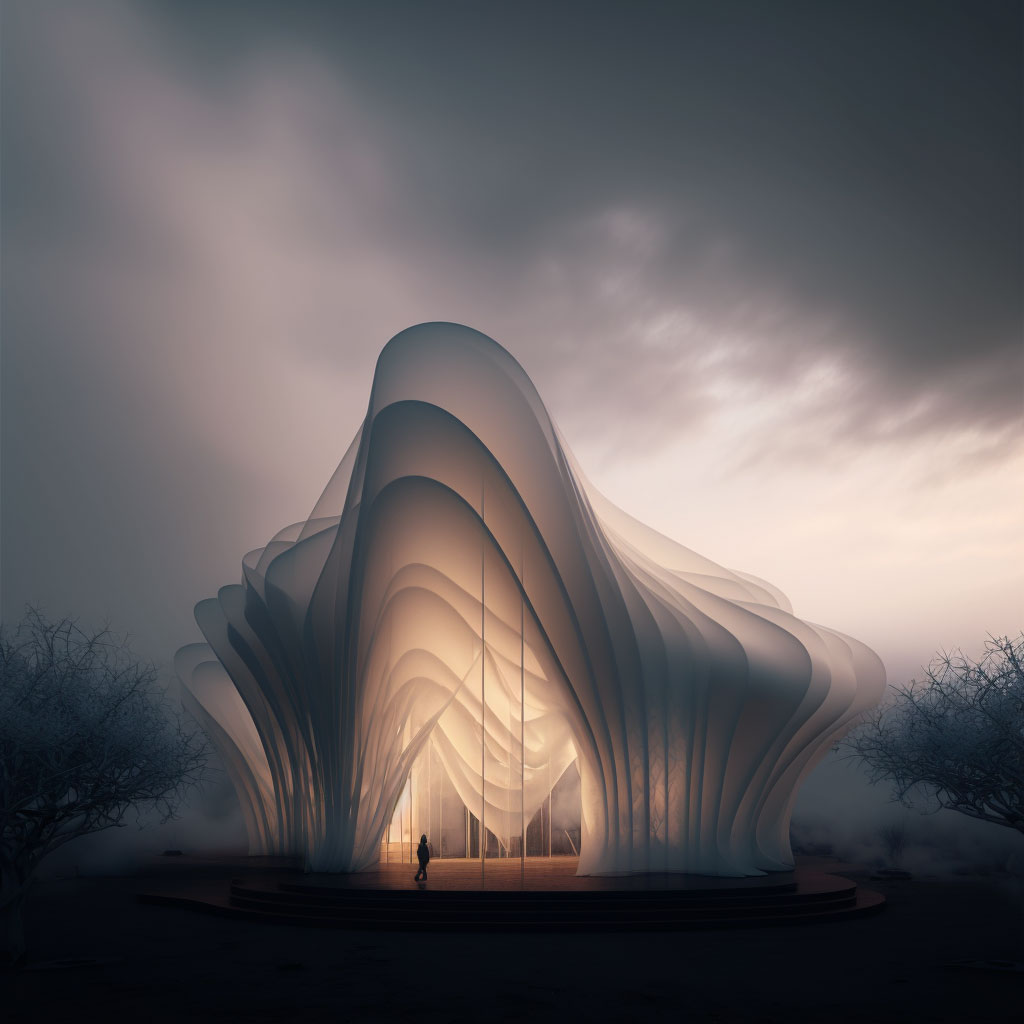 Recently, Kajetan was asked to conduct research about AI image generators for a German architectural studio he collaborated with. This encouraged him to set a goal of exploring their practical use in more conventional office circumstances without compromising their artistic inclinations, which he has always cherished since the beginning. Nevertheless, it is still MidJourney, and it naturally thrives in the most creative areas, initiating projects for brainstorming and rapid visual tests. Nonetheless, he is thrilled to assist in its possible implementation and eagerly awaits its growth and development.
According to Kajetan, we live in intriguing times, and the exact path remains unknown. All we can do is remain vigilant, stay informed, learn, and embrace the best of it.
*The text was provided by Kajetan Szostok and reviewed by PA Editorial Team.