Welcome to the first-ever episode of Uncoverd, a video series by ParametricArchitecture. In this series, PA's editor Luka Koumari reveals less known and exciting facts about iconic projects in the architecture world. In Uncoverd's first episode, Luka will expose less-known facts about the MAXXI Museum by Zaha Hadid architects. The MAXXI Museum results from an international competition established by the Ministry of Heritage and Culture in 1998 to build a new Center for Contemporary Arts. Zaha Hadid's design has been the winner of an international design competition.
The MAXXI is located in Rome's Flaminio district, near the former Montello military barracks. However, Zaha Hadid announced the project in 2000; it took more than ten years to finish. The building received the Royal Institute of British Architects (RIBA) Striking Prize for Architecture in 2010.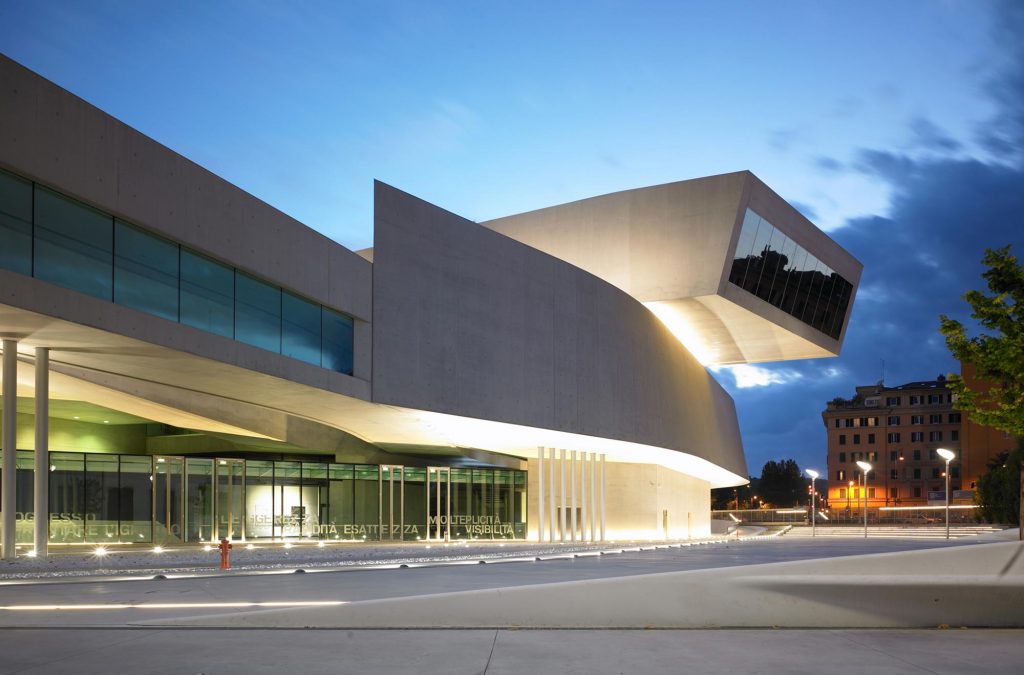 The MAXXI structure is an abstract construction consisting of glass, concrete, and steel with no simple square or rectangular shape. The structure is composed of a succession of overlapping platforms that form a multidimensional system. Therefore, the building's construction provided a chance for both formal and constructive experimentation. The curving walls were built using a combination of self-compacting concretes and prefabricated three-dimensional formworks designed with computer programs and erected on-site.
Although the MAXXI museum has spacious, open spaces on the inside, straight walls can be found in some rooms while curving walls can be found in others, and both can open up to a steel-tracked ceiling with glass panels.
Zaha Hadid envisioned the museum as an "art campus" while designing it. Hence the complex houses MAXXI Arte and MAXXI Architecture to promote art and architecture by collecting, conserving, studying, and exhibiting modern works. Therefore, it has become one of Rome's most significant museums, renowned for its cultural and artistic richness.
Thanks for watching; subscribe to our YouTube channel and stay tuned for the next episode of new unknown things to be Uncoverd.
– PA's UNCOVERD