Scate is After Form's Wooden Chair Created by Parametric Design Tools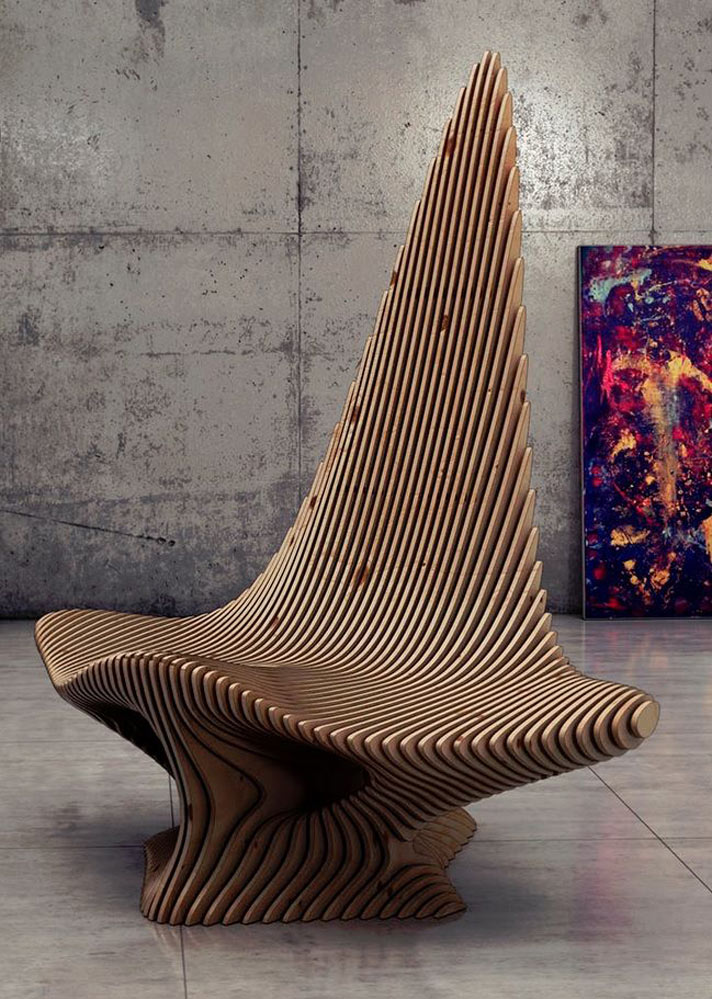 Russian artist and designer Oleg Soroko of After Form created Scate Chair as one of his "Parametric Furniture" collection using parametric design tools and complex algorithms in the Rhino3D and Grasshopper3D software. Scate chair is the first object from Parametric furniture collection made by Oleg Soroko in 2014.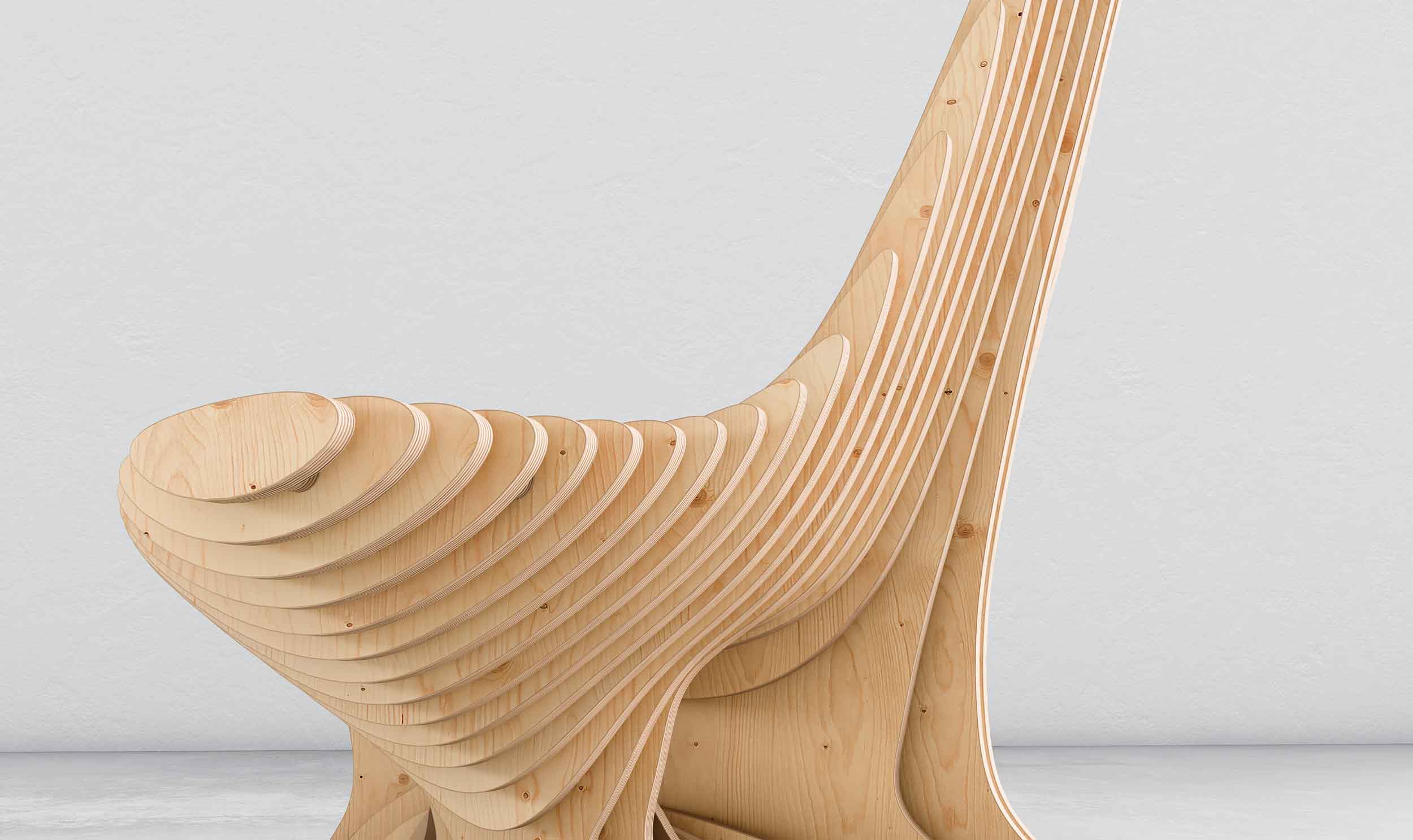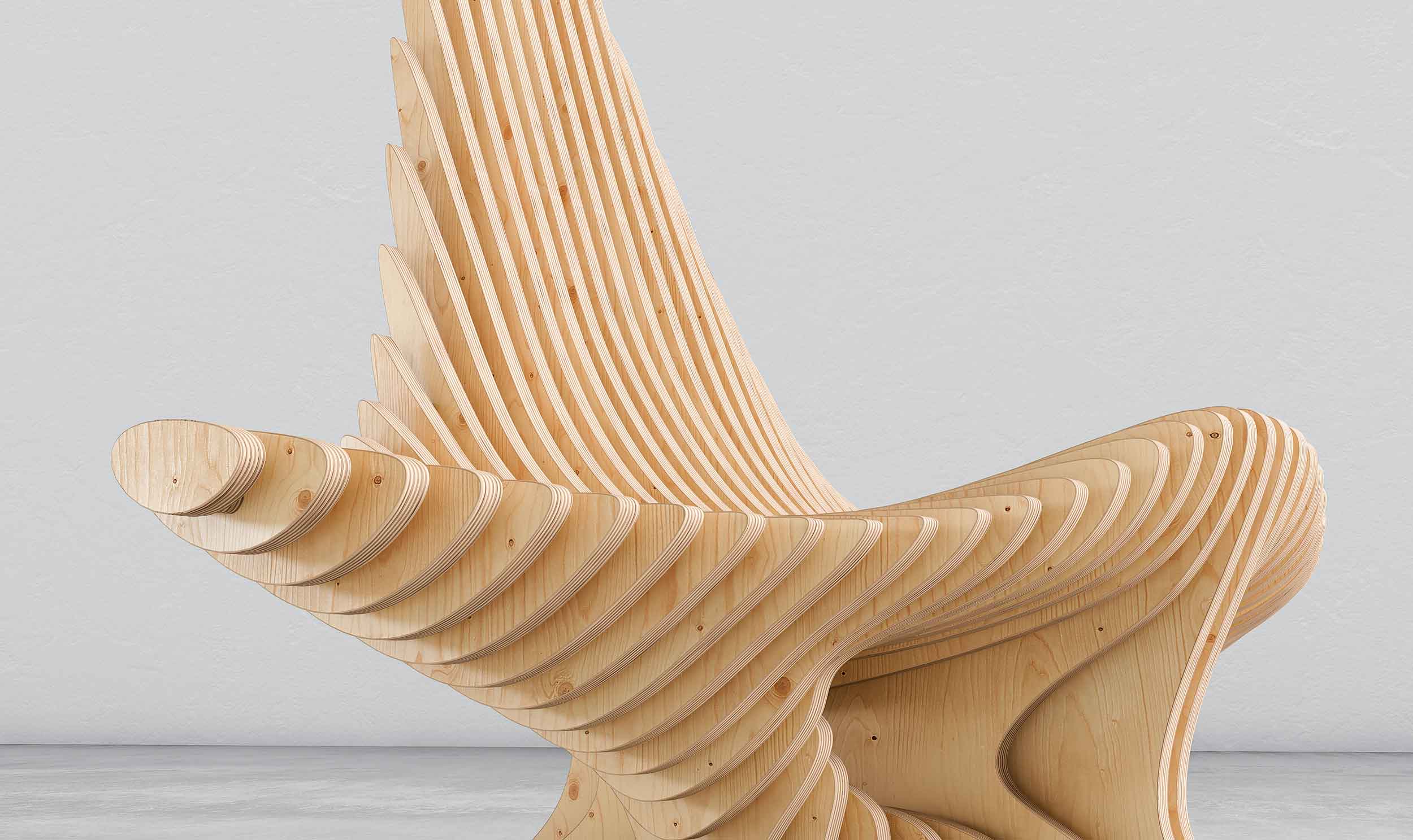 The chair was first point for Oleg Soroko in a long journey to the procedural forms exploration which is still in process. During form finding via generative shape modification he found this clear image of scate and convert it into sculpture/furniture object.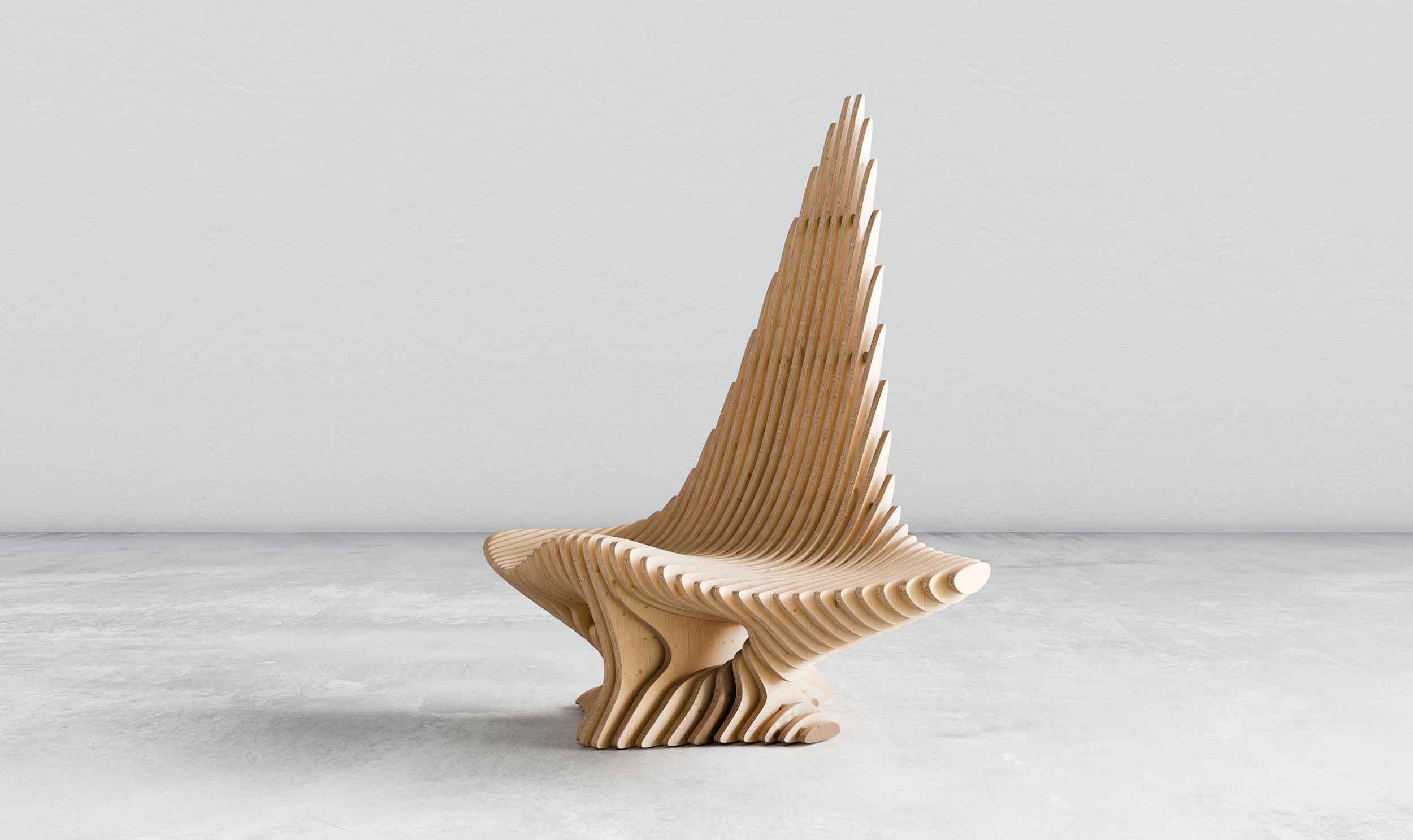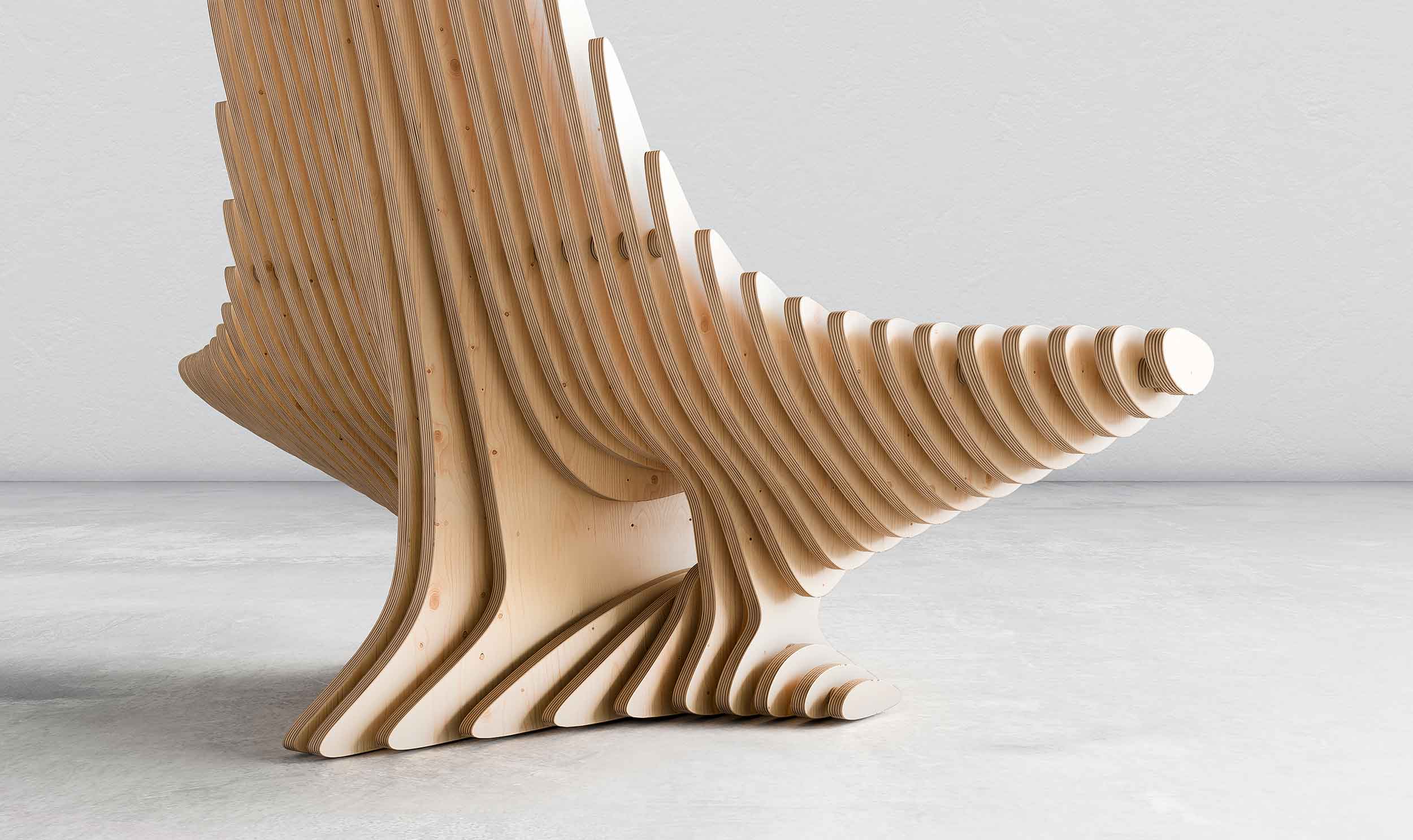 The form of Scate Chair itself is very close to parametrism idea flowing shapes surfaces and curves. As the Russian designer stated this chair is not a regural arm chair and it is more like dominant symbolic object like a tron. The chair object it is comfortable for one or two persons.
It is made from birch plywood, cuted by CNC machine and combined with metal bars isnside with separators between sections.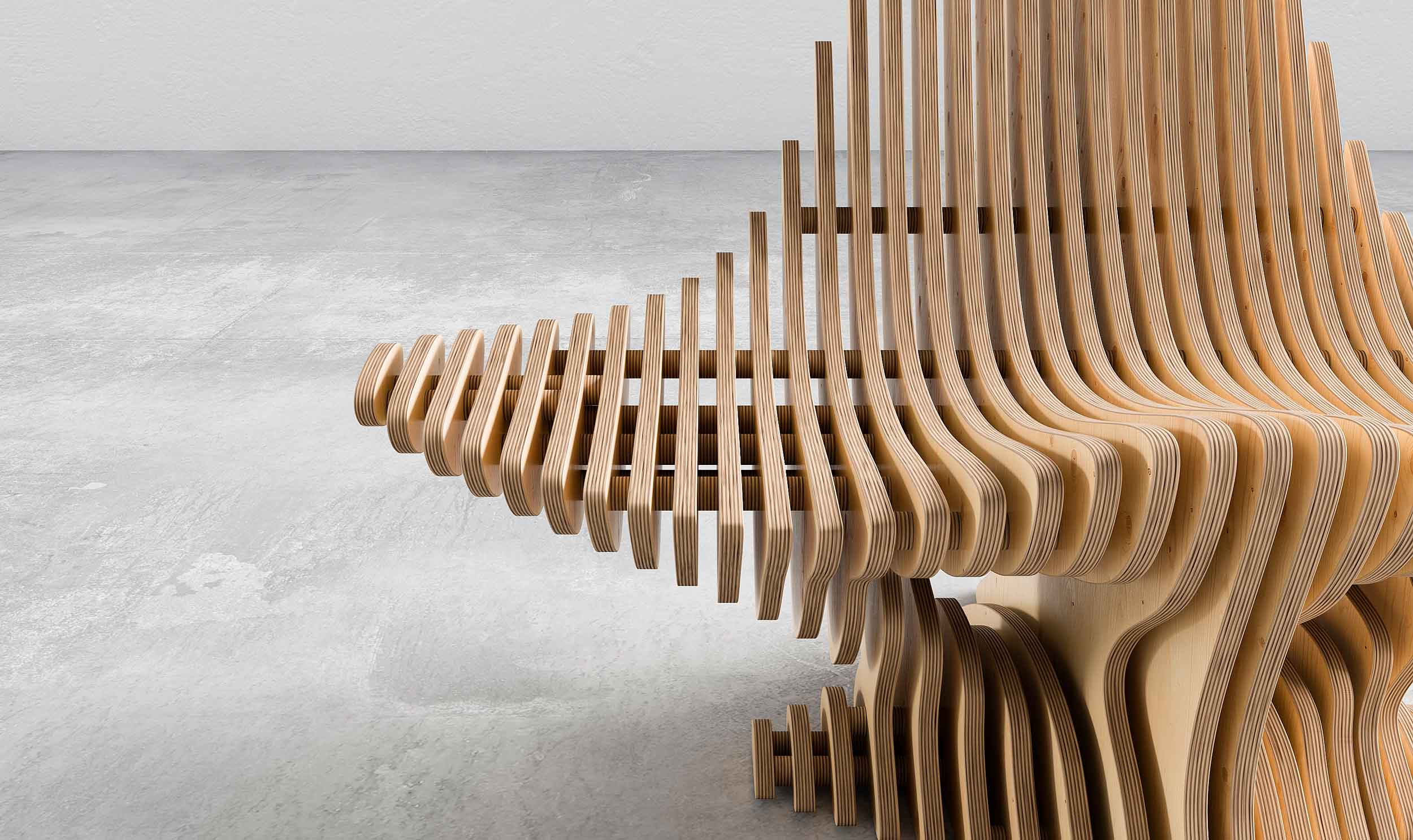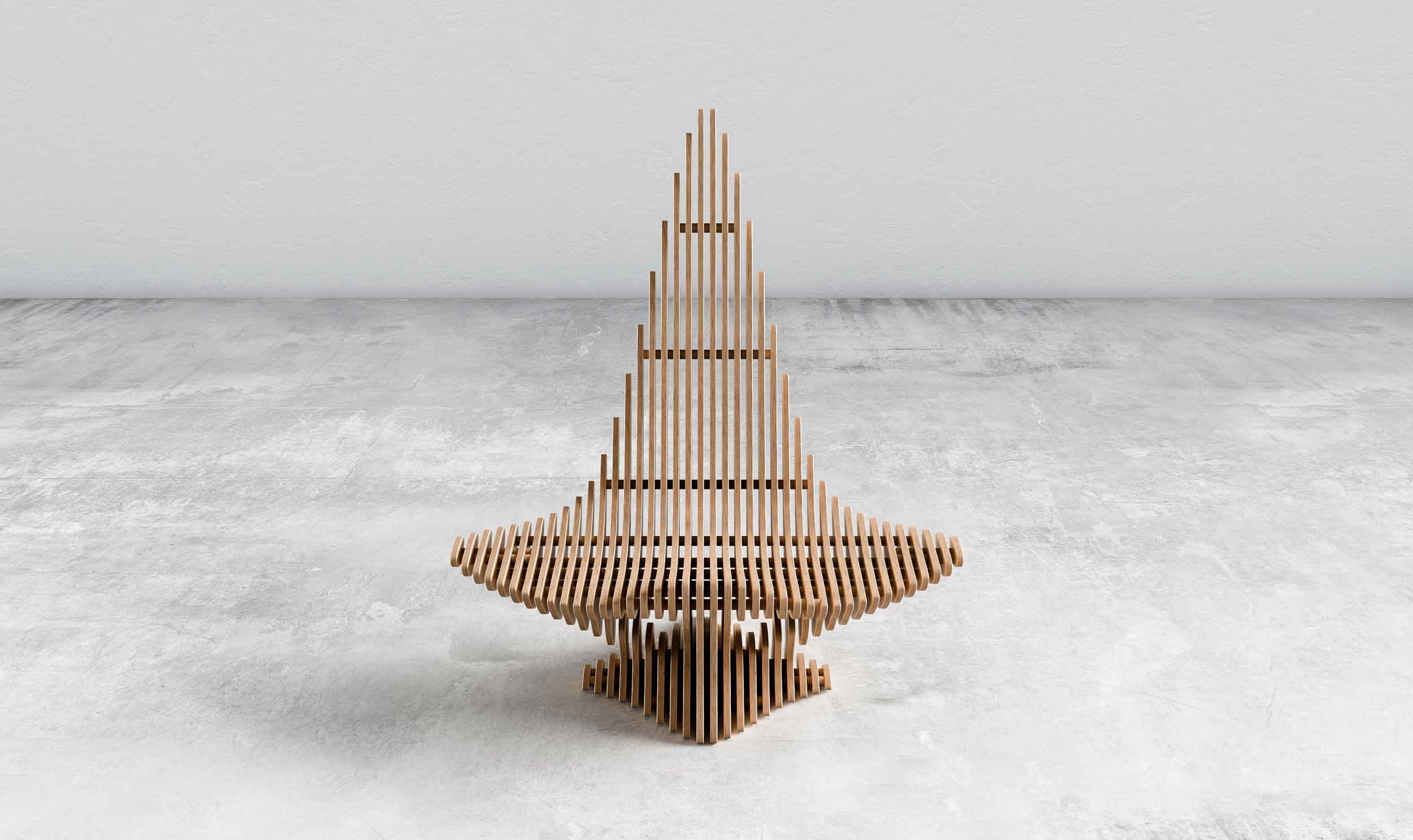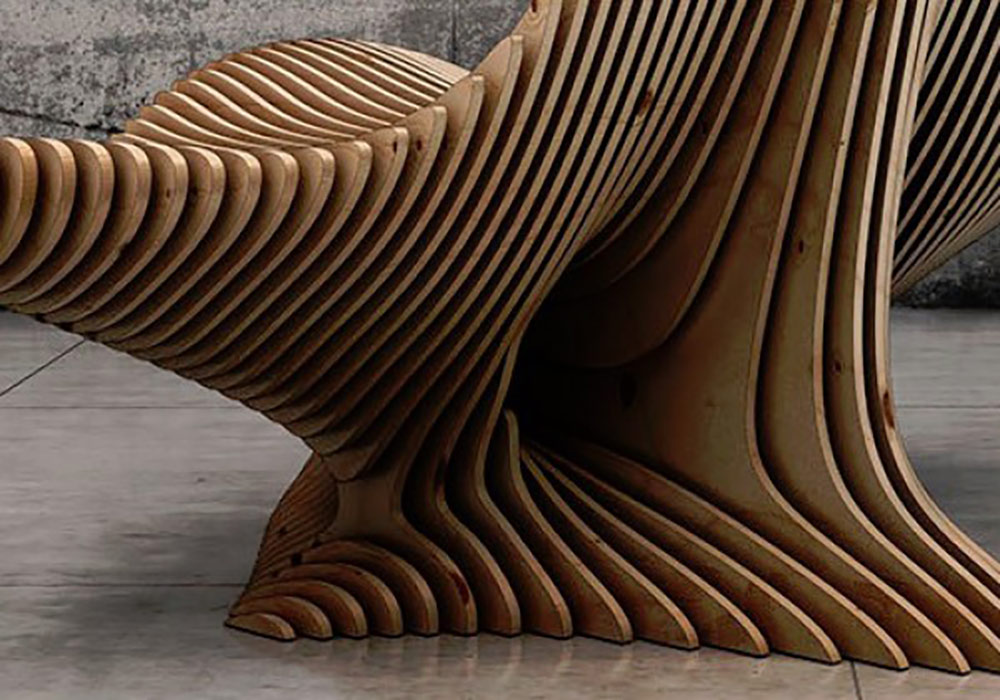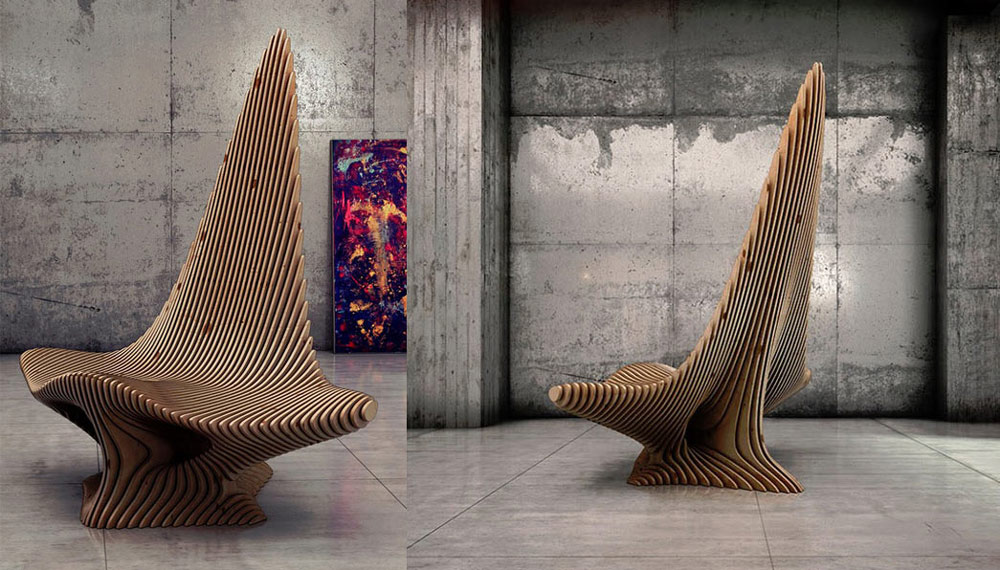 Name : Scate Chair
Architect : After Form
Type : Chair
Architect in Charge : Oleg Soroko
Program: Dual-position rocking chair
Materials : Birch Plywood / metal rods / Osmo oil
Dimensions : L -1530 mm W – 1370 mm H – 1030 mm
Software : Rhino3D, Grasshopper3D
Year: 2014
Via > After Form
Digital Substance of Oleg Soroko Was Generated by Algorithms in Rhino3D and Grasshopper3D Russian artist and designer Oleg Soroko of After Form explores and creates forms, modified by digital substance, generated by algorithm in Rhino3D and Grasshopper3D. Oleg is researching how procedural forms can bring new fresh look to different objects like furniture, cars, architecture, …
The Durotaxis Chair is a fully 3D printed multi-material dual position rocking chair designed by Synthesis Design + Architecture and manufactured by Stratasys. The chair is inspired by the biological process of the same name, which refers to the migration of cells guided by gradients in substrate rigidity.