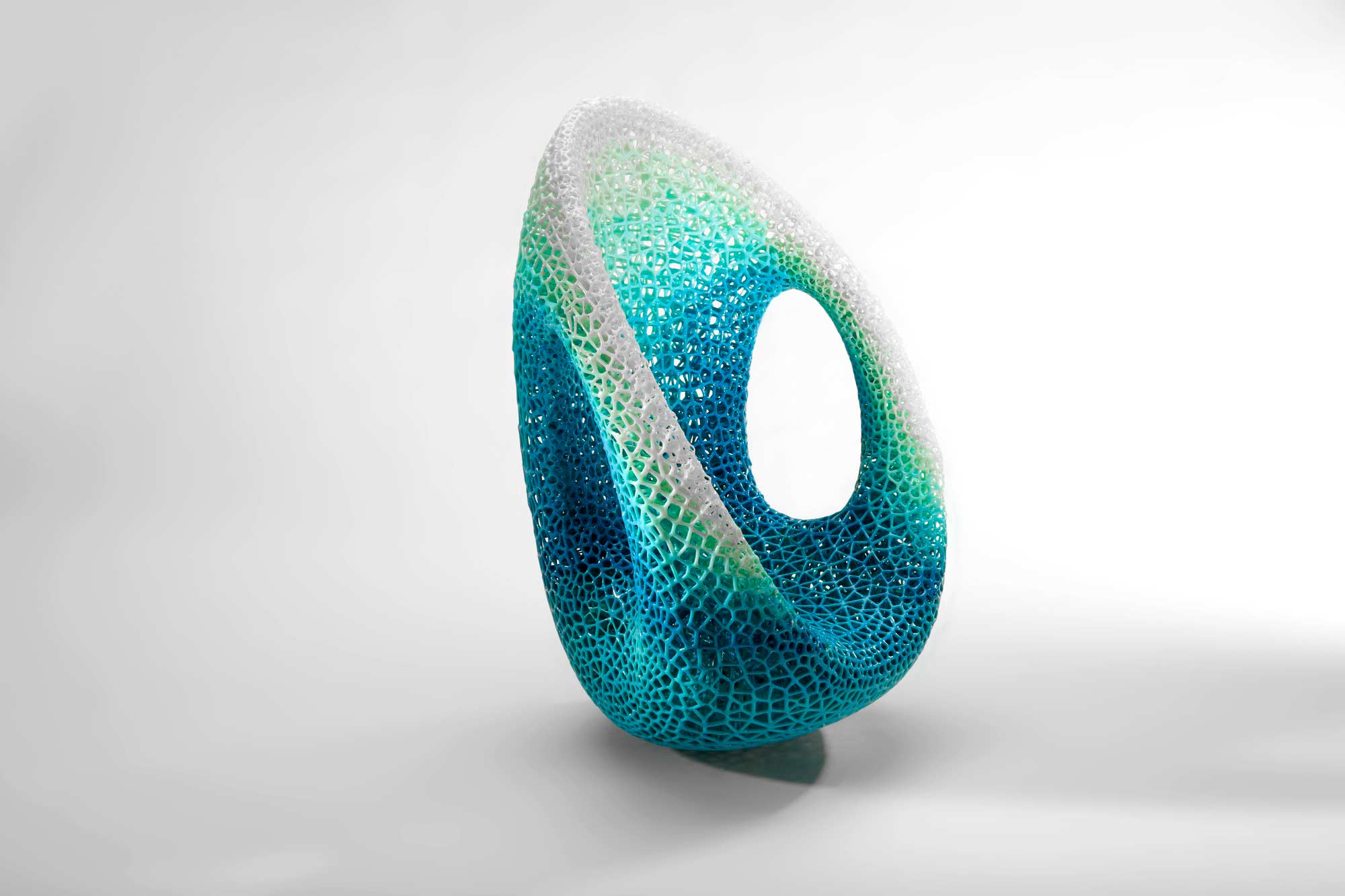 The Durotaxis Chair is a fully 3D printed multi-material dual position rocking chair designed by Synthesis Design + Architecture and manufactured by Stratasys. The chair is inspired by the biological process of the same name, which refers to the migration of cells guided by gradients in substrate rigidity.
The chair is an ovoid rocking chair which has two positions, as an upright rocking chair and as a horizontal rocking lounge. The volume of the chair is defined by a densely packed three-dimensional wire mesh that gradiates in size, scale, density, color, and rigidity.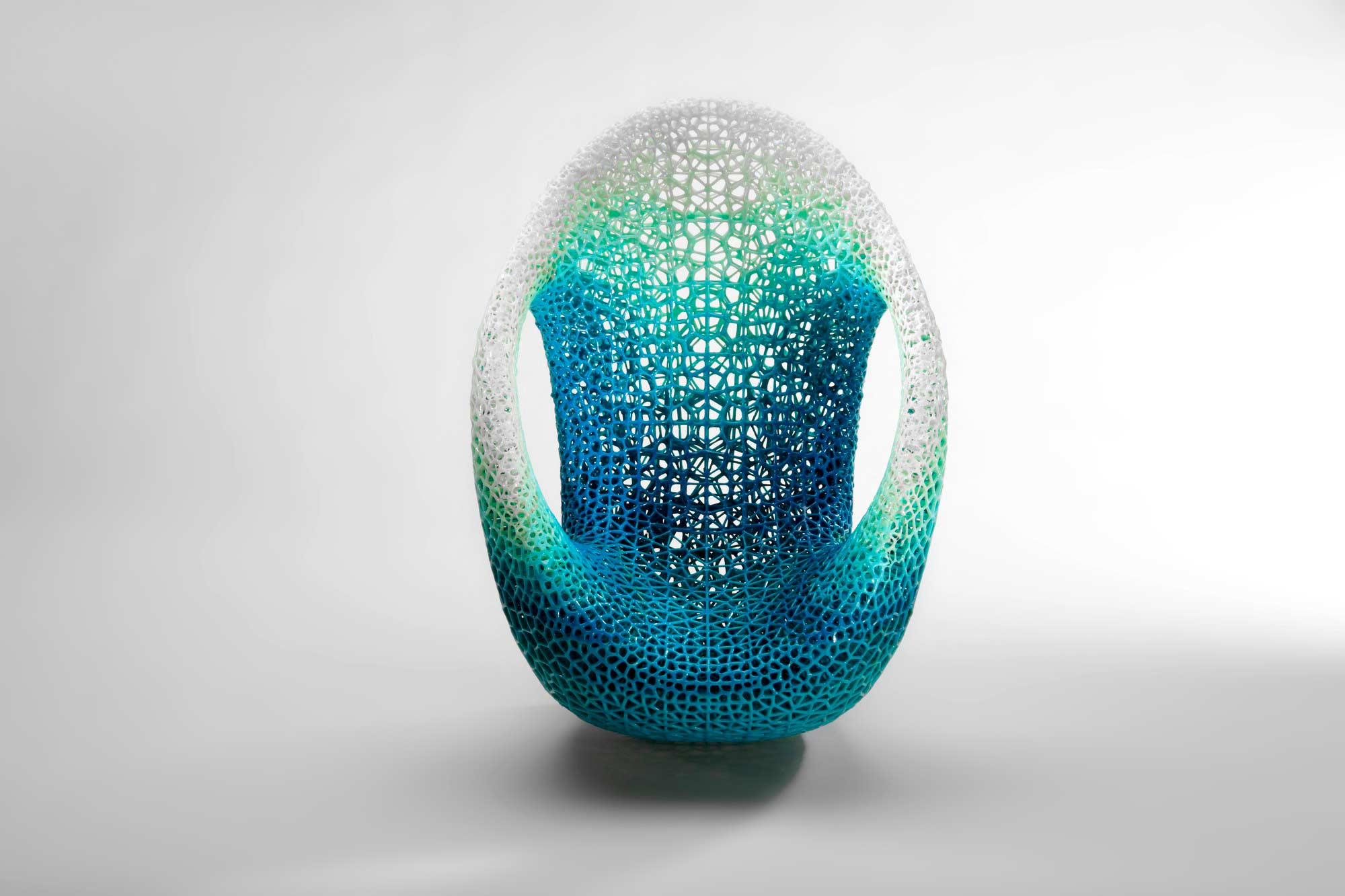 Durotaxis
The chair capitalizes on the multi-material printing capabilities of the Stratasys Objet 500 Connex3 to produce gradients of material performance. The varying gradient conditions are expressions of the combined formal, ergonomic, and structural properties of the chair.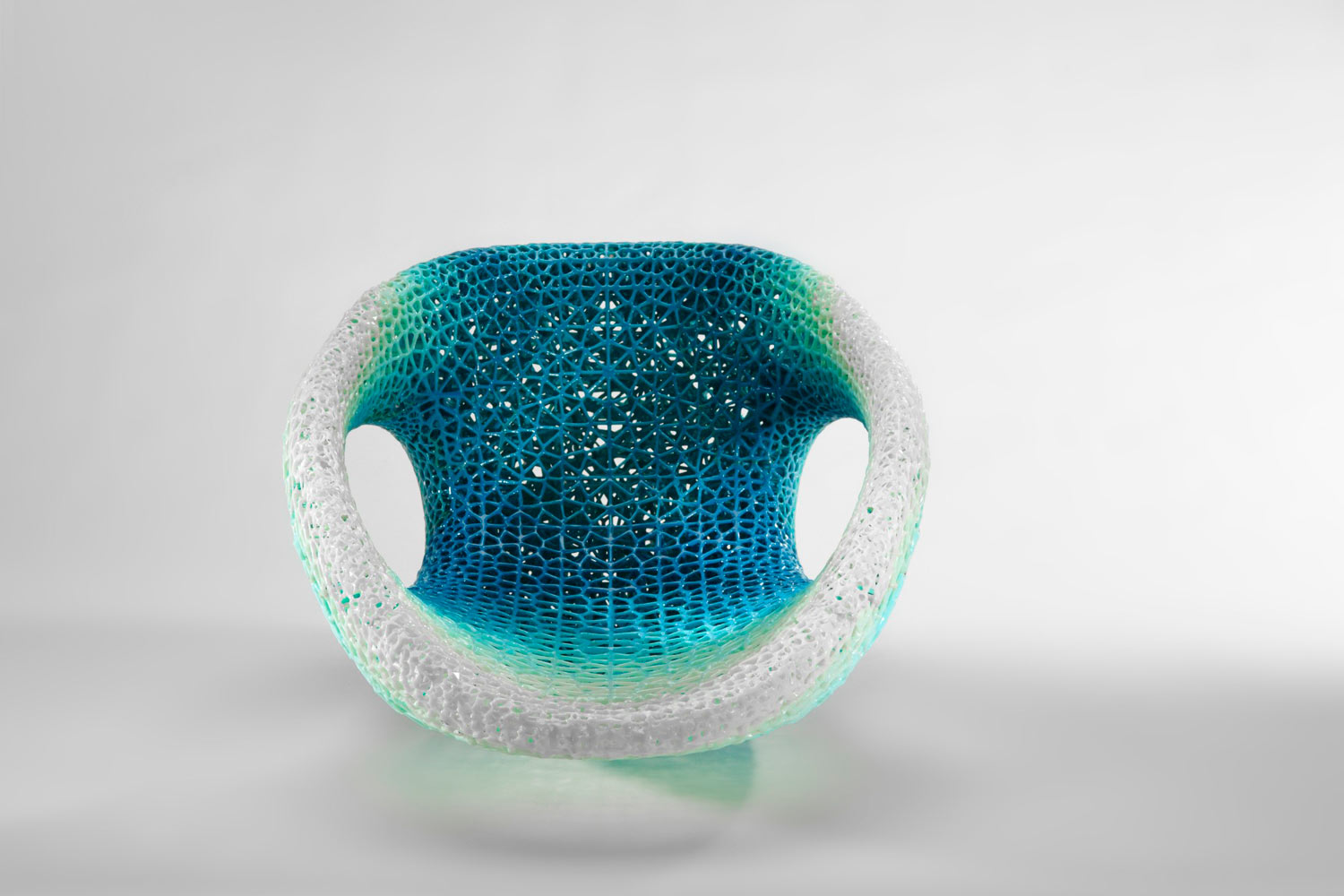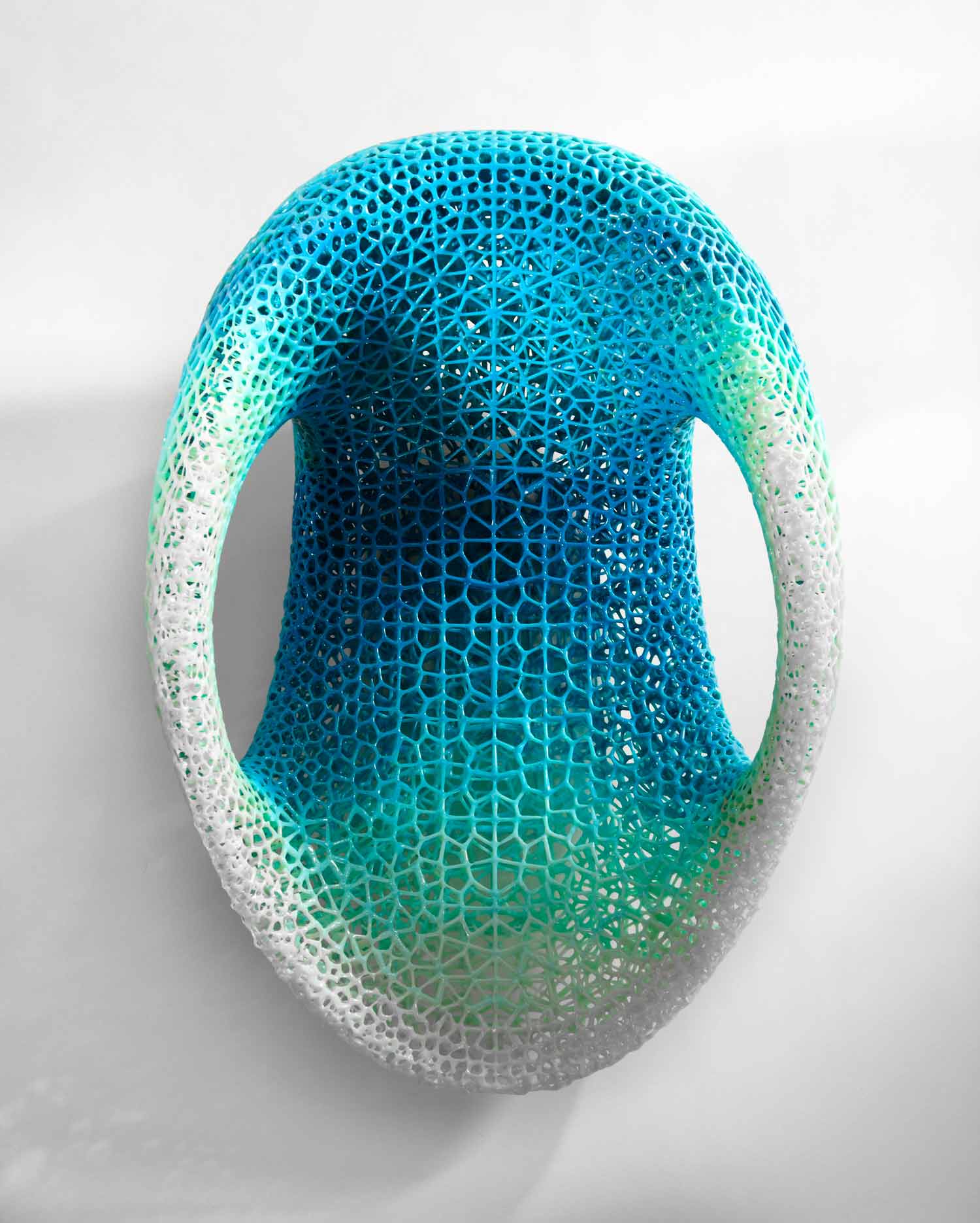 Commissioned by Stratasys to produce a piece that would not be possible at all without 3D printing, Synthesis took the challenge a step further to produce a piece which more specifically would not be possible without the Stratasys Objet 500 Connex3.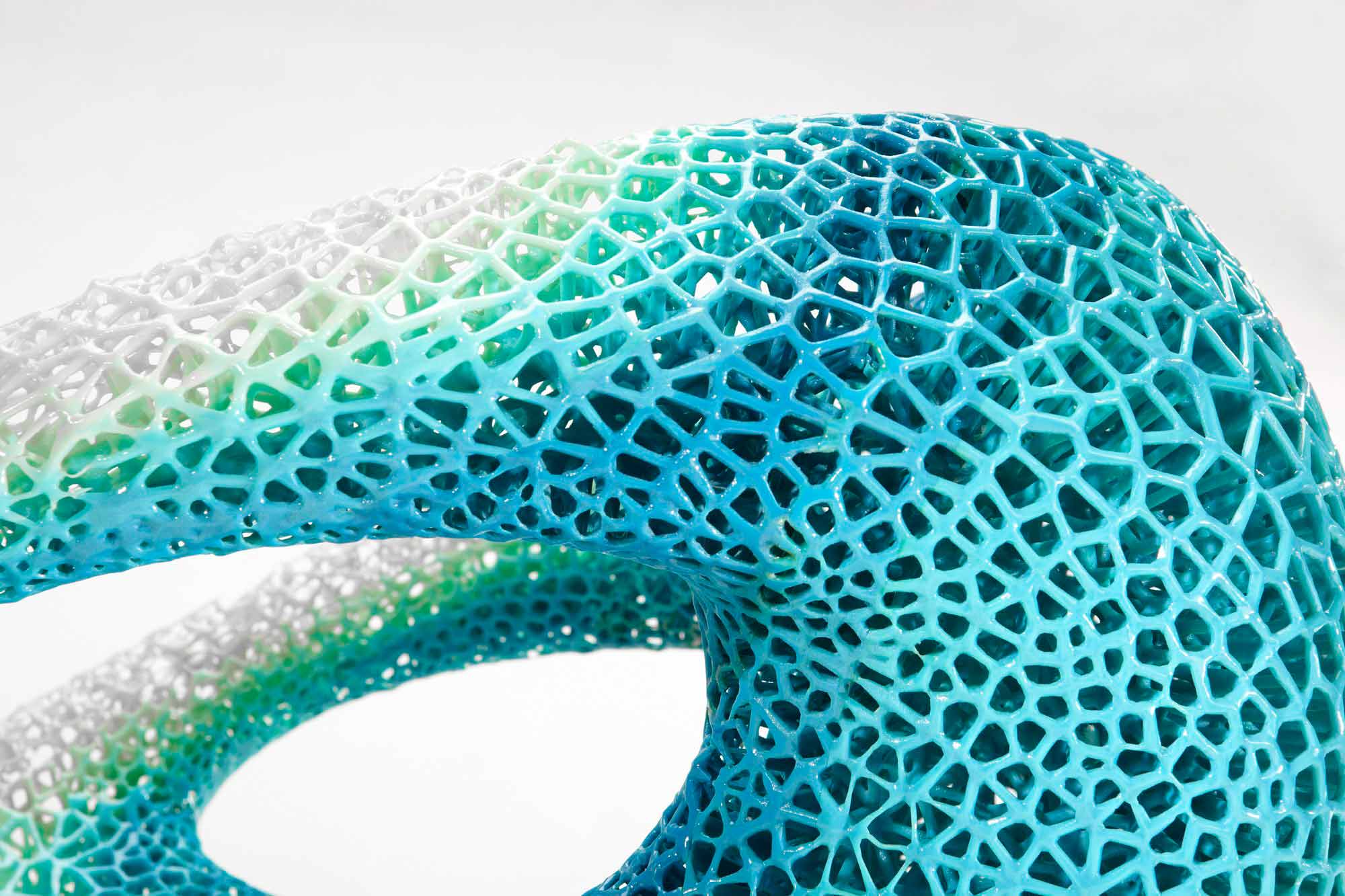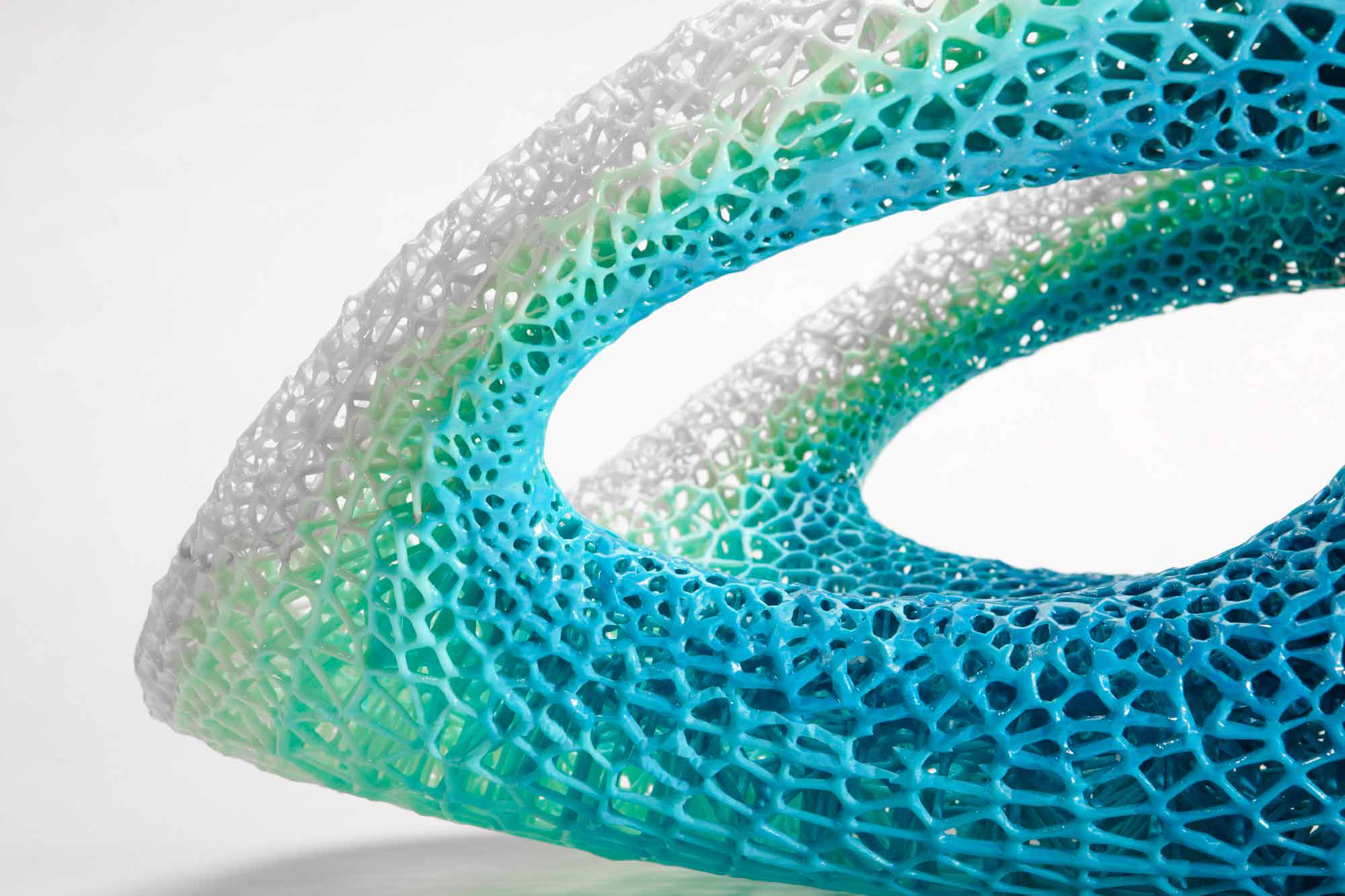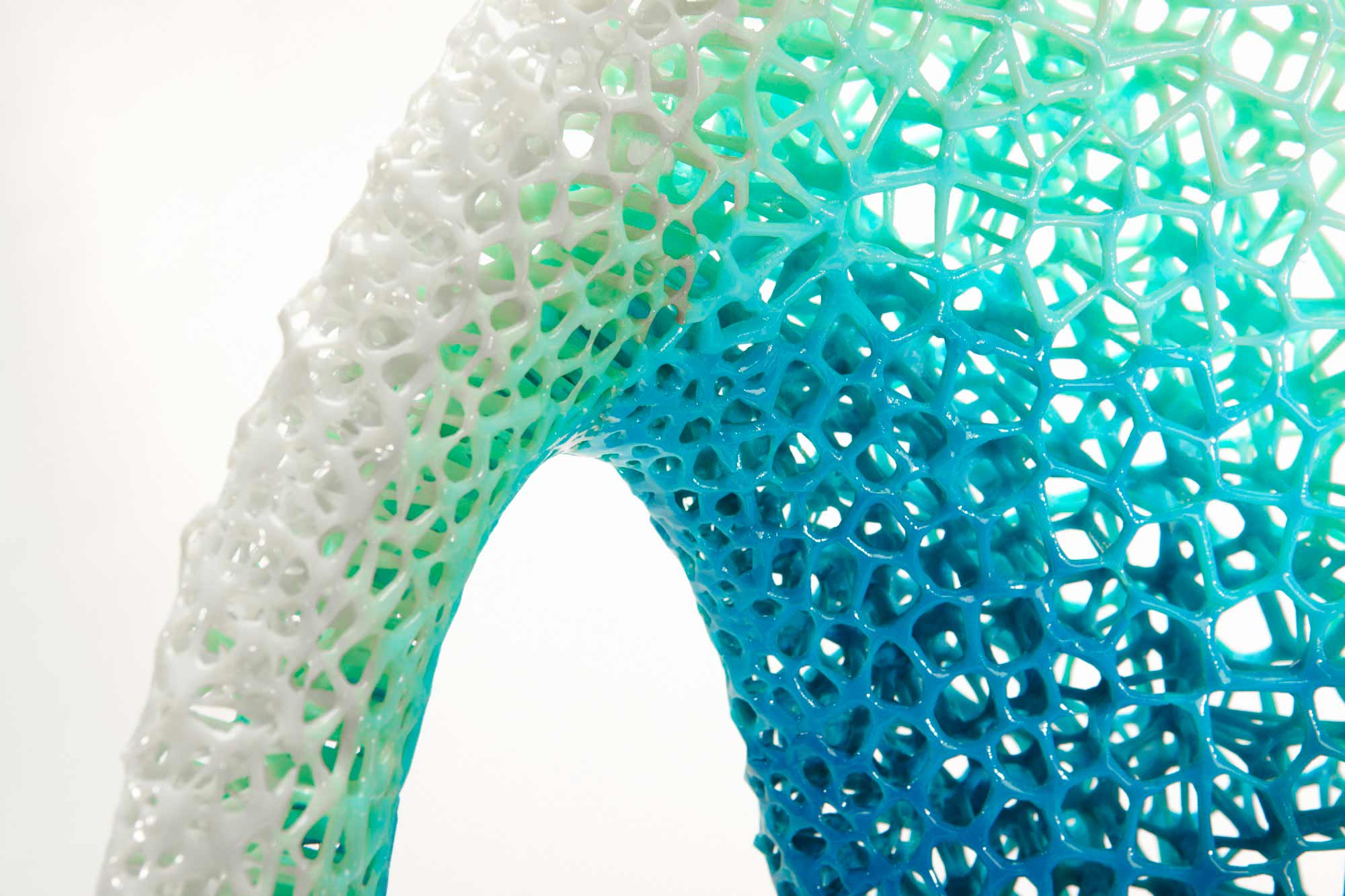 The complexity and density of the three-dimensional mesh of the Durotaxis Chair would be ridiculously laborious in any other conventional manufacturing process, however the gradient distribution of material properties and performance which would be impossible without the Objet Connex3.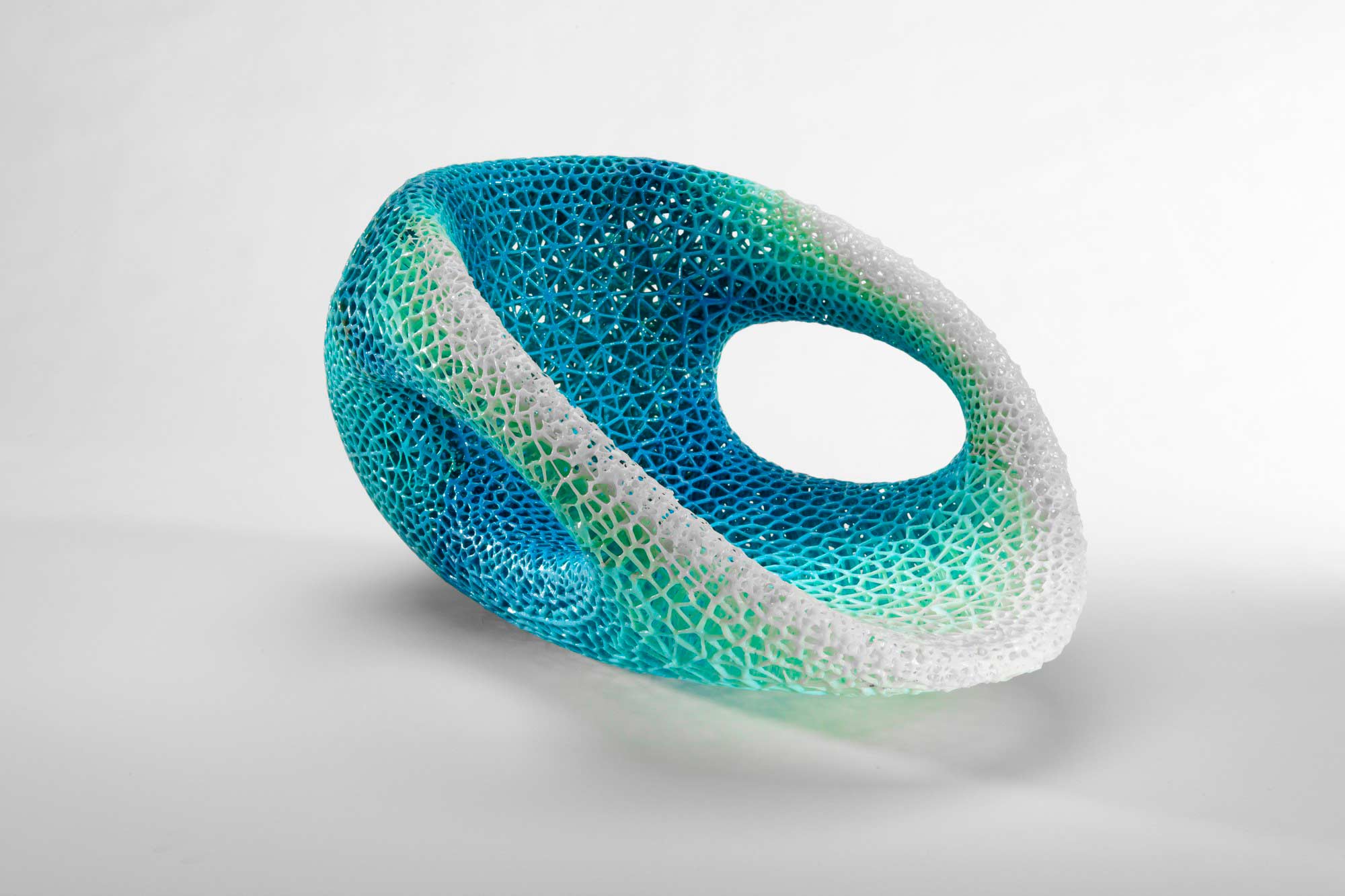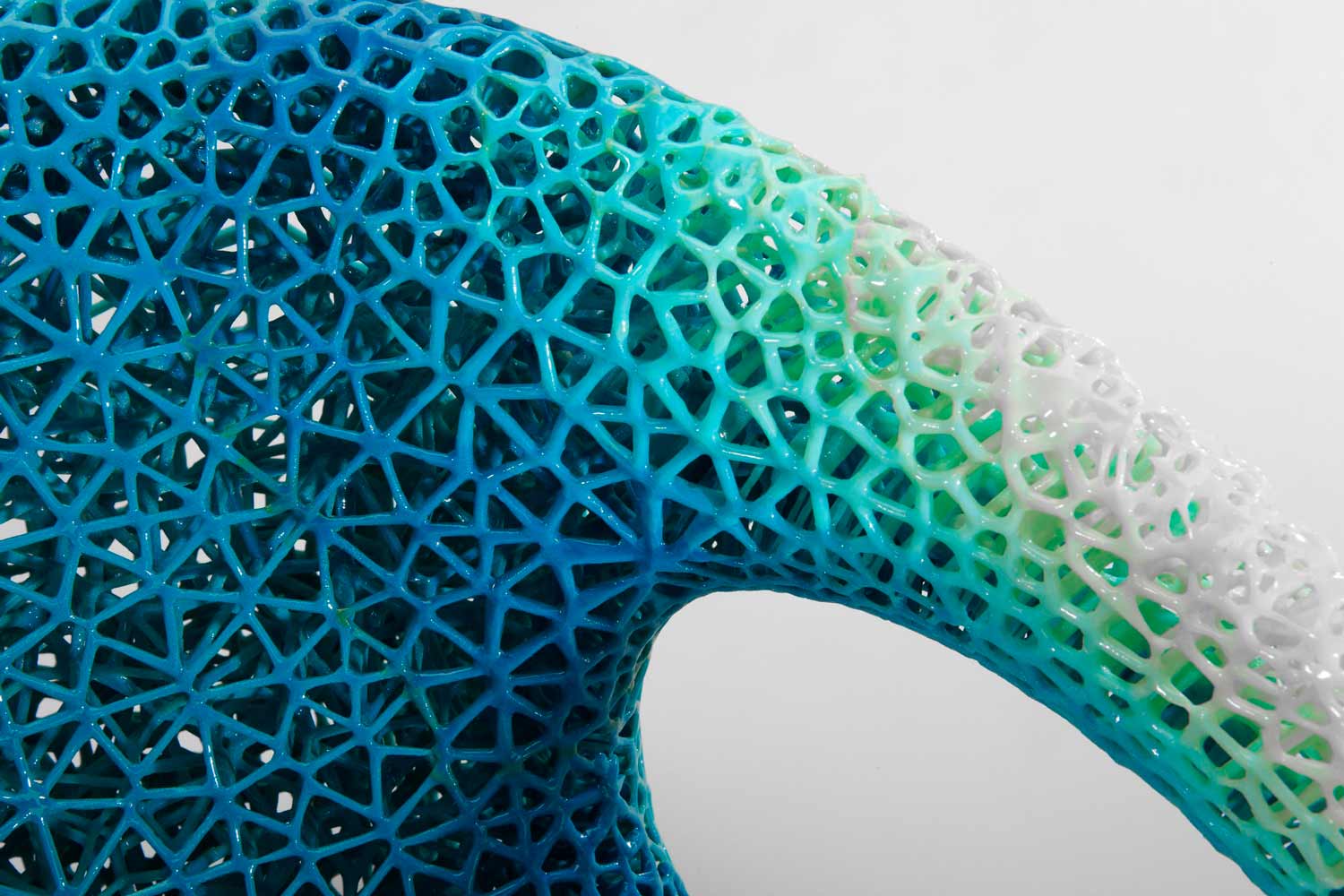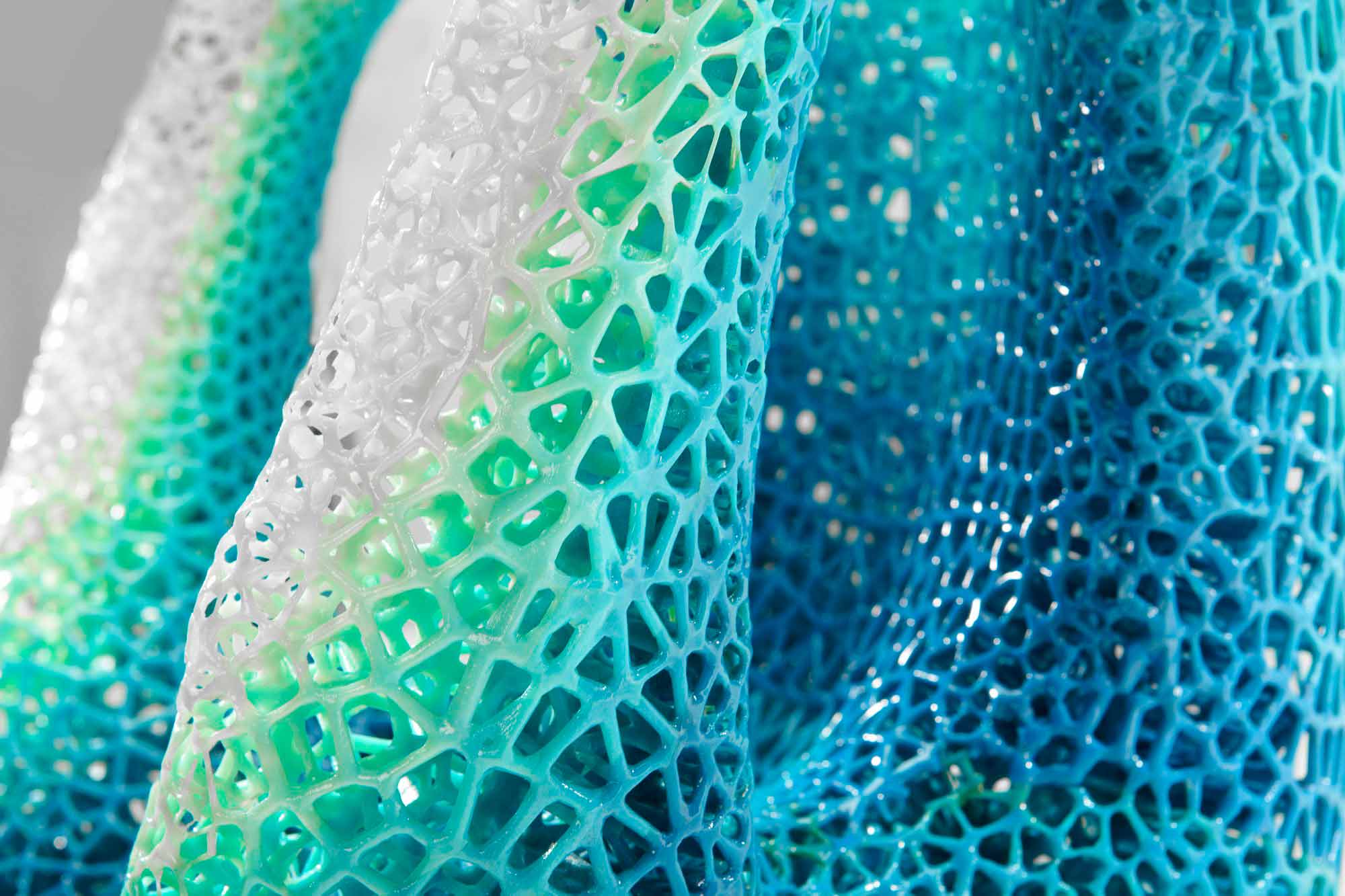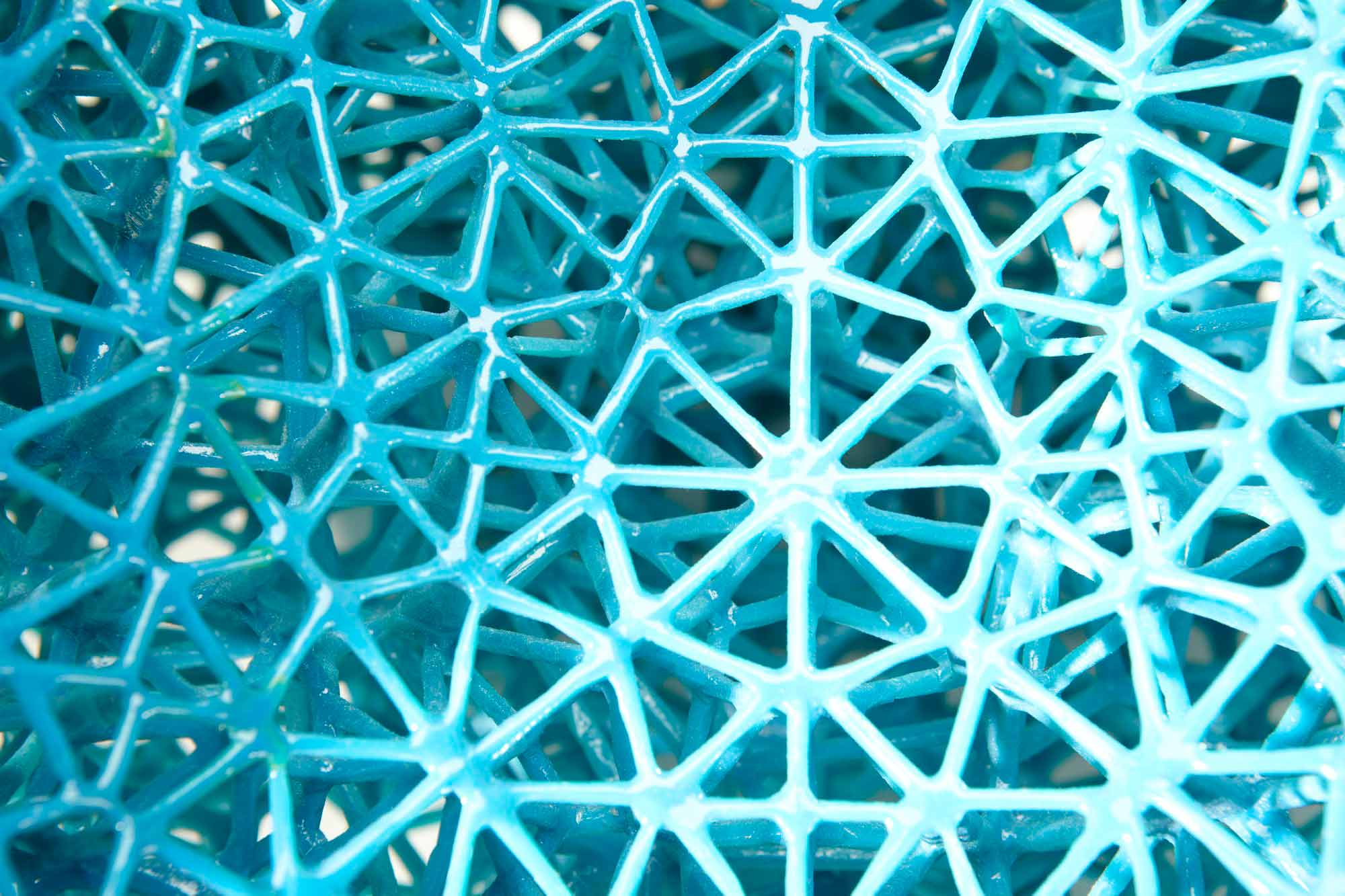 As an extension to an on-going body of design research which explores the reciprocal relationships between form and performance – the chair provides an opportunity to explore a design and fabrication process that articulates both visually and materially what the chair is doing structurally and ergonomically. The chair is thicker and more rigid where it needs it, and thinner and softer where it needs it.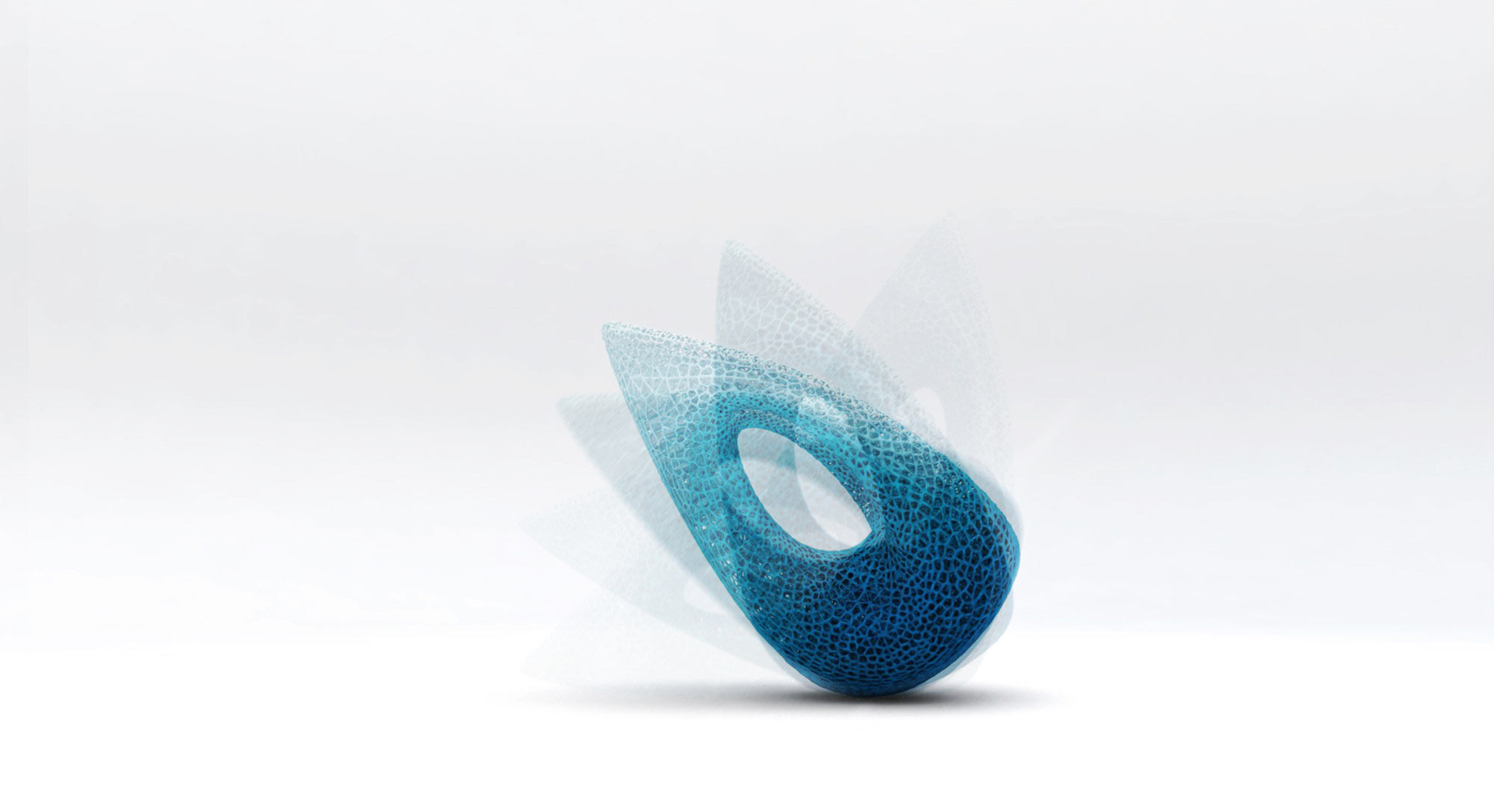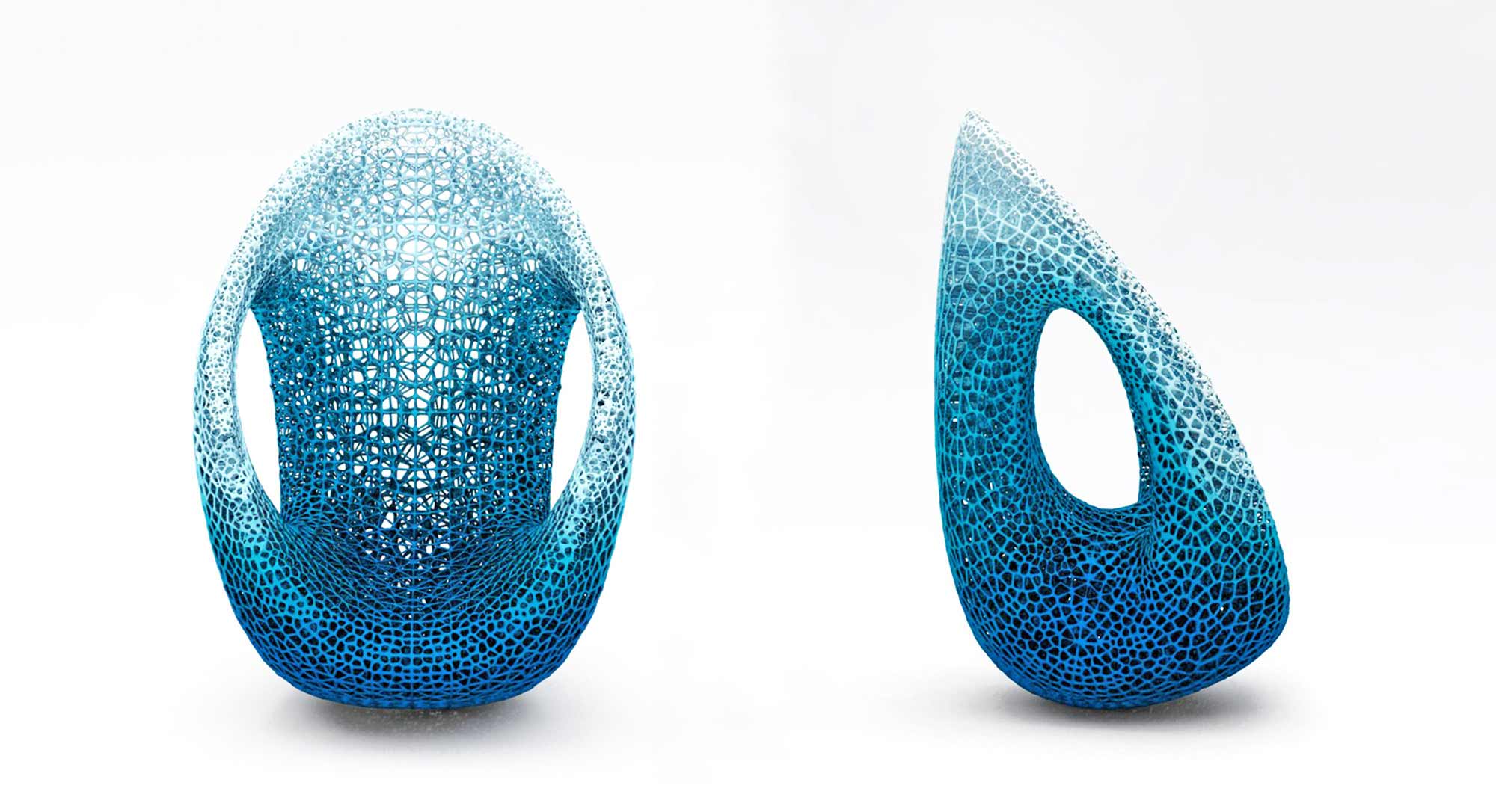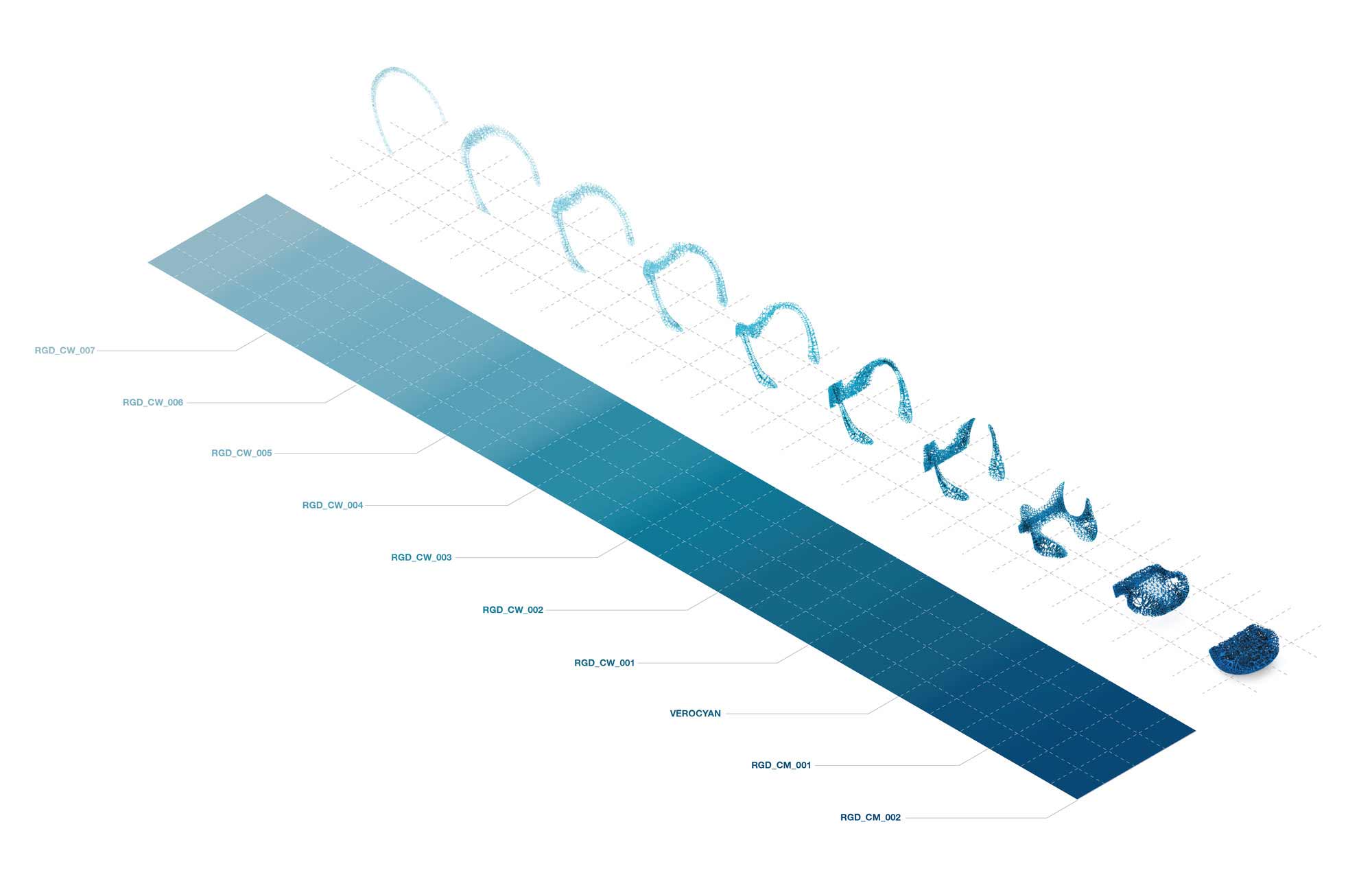 Architects: Synthesis Design + Architecture
Type: Chair
Architect in Charge: Alvin Huang
Program: Dual-position rocking chair
Client & Fabricator: Stratasys
Year: 2014
Photographer: IMSTEPF Films
Via News > http://synthesis-dna.com