Revit Lead at COX Architecture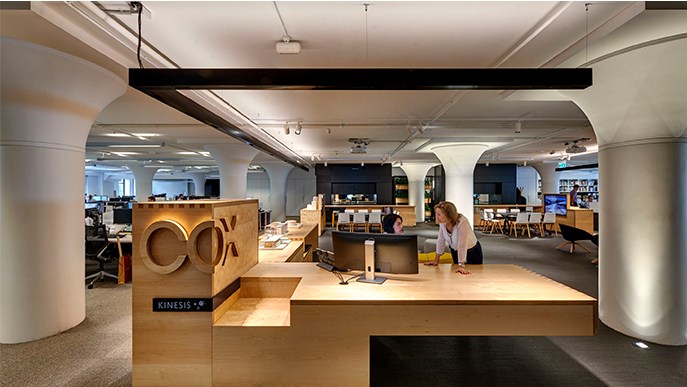 Education: Bachelor of Architecture, Diploma of Building Design or equivalent
Skills: Proficiency in Revit and complex/advance content creation (Revit Families)
Location: Adelaide, Australia
Office: COX Architecture
Type: Full-time
[maxbutton id="13″ url="mailto:[email protected]" ]
COX Architecture, is a design-focused contemporary architectural practice with studios located in every major Australian city and a history spanning 60 years. COX Adelaide is looking for a Revit Lead to join their team.
Revit Lead
The
Revit
Lead is a dual role (studio BIM 50%/national content 50%), responsible for the ongoing support and training for our people as related to Revit and associated digital practices. Provide workflows, problem diagnosis and solutions, and project setup assistance to all project teams in the studio. Work closely with the COX national Design Technology group, to ensure the overall national/studio strategies are developed and maintained, and project reference files are upheld in a quality assured state. Contribute to the development of COX Revit content as a member of the national Revit content creation team.
Key responsibilities:
Studio BIM:
The role requires the successful candidate to be a team leader in a team environment.
Provide technical delivery of ambitious design outcomes.
Manage AEC software including, but not limited to, incorporating new version releases, maintaining legacy software and customising software based on Cox's standards.
Stay informed on best practices for use of Revit Architecture, AutoCAD and BIM.
Provide support for Revit, CAD related issues.
Responsible for implementation, enforcement and continuous improvement of Cox's BIM Standards.
Facilitate training needs of Cox's staff.
Conduct continuing education on Revit/BIM processes.
Content Creation
Liaise with national Revit content creation Lead/team and assist with:

Conducting reviews of national Revit content library to identify development opportunities, and review of alternative content management systems.
Producing and distributing training and library development newsletters, and reports on the status of the national Revit content library.
Creating Revit Content (both strategically and on demand).
Maintaining and update the Cox Revit content creation standards.
Training content creators both locally and nationally.
Developing and maintaining content creation training documentation.
Providing support for UNIFI users both locally and nationally.
Knowledge and experience:
5+ years' experience in AEC
3-4 years' experience producing Revit Documentation.
Proficiency in Revit and complex/advance content creation (Revit Families) is essential
Understanding of design, building technology and Construction Documentation.
Self-motivated, strong communication skills (verbal and written) and strong work ethic.
Strong organisational and time management skills
Strong attention to detail and accuracy
Capable of assisting in the production of documentation.
Capabilities in;

Executing and implementing BIM standards, and templates with advice from the reporting personnel;
Upskilling the team on best practice in Revit.

Support project teams by creating content library files, managing and evaluating Revit models.
Qualifications:
Bachelor of Architecture, Diploma of Building Design or equivalent. If you are a team player who is enthusiastic about structure, craft, art and nature in design with a focus on design excellence then we would like to hear from you. To apply please forward a covering letter indicating your interest in the position, together with your CV and portfolio to [email protected] with the subject of Revit Lead (Parametric Architecture).
[maxbutton id="13″ url="mailto:[email protected]" ]