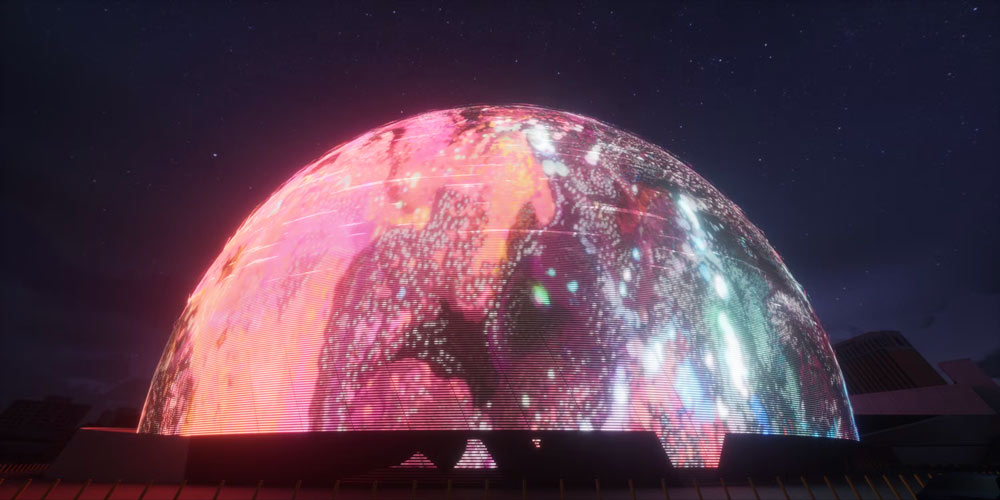 Refik Anadol's artificial intelligence data sculpture "Machine Hallucinations: The Sphere" will be the first sculpture presented by The Sphere's art program.
On July 4th, the exterior of Sphere, located in Las Vegas, lit up the city with fascinating animations. The building's exterior, known as the Exosphere, is the world's largest combined LED display spanning 54,000 square meters. It is also commonly referred to as a gigantic billboard. This month, the Exosphere will be the location of Refik Anadol's work. The 366-meter-high spherical event venue (indoor) will officially open to visitors on September 29 with the U2 concert.
Refik Anadol said, "It's so exciting to be given such an architectural and engineering marvel as a canvas. This opportunity aligns perfectly with our studio's long-term mission of embedding media arts into architecture to create living architectural pieces that are in constant interaction with their environments."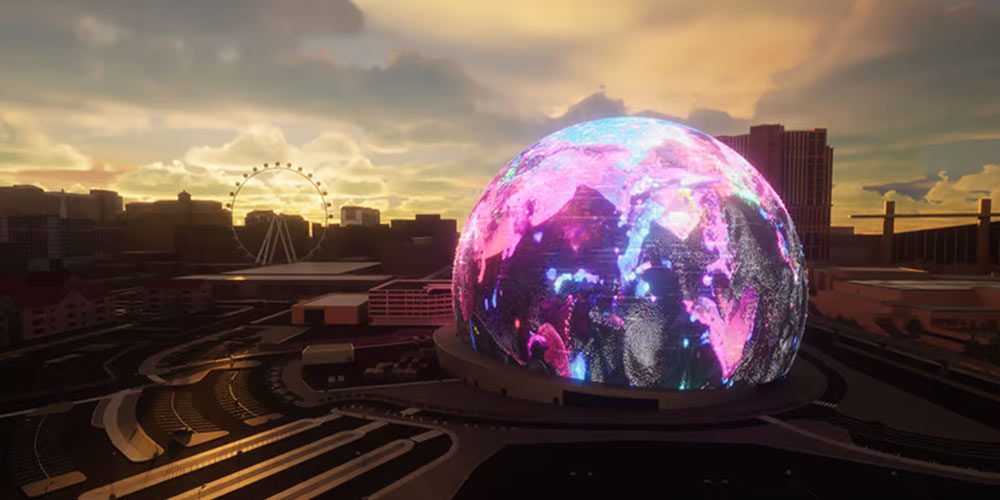 The project includes two parts. In the first part, around 1.1 million images taken by satellites, the International Space Station, and NASA's Hubble telescope are used. In the second part, datasets on high wind speeds, precipitation and air pressure collected from wind sensors in Las Vegas are used alongside nearly 300 million images of plants and animals from national parks all around the world.
"Refik Anadol's artistic approach made him the ideal artist to partner with first to showcase his incredible work using the full-scale capabilities of the Exosphere, an incomparable canvas for artists who want to explore their artistic expression on a global stage and push the boundaries of what's possible," Guy Barnett, the Senior Vice President of Sphere Entertainment said in a press statement. "Through the captivating power of the Exosphere and our unwavering commitment to showcasing both art and brands on Sphere's exterior, we will forever change the way artwork and commerce co-exist."