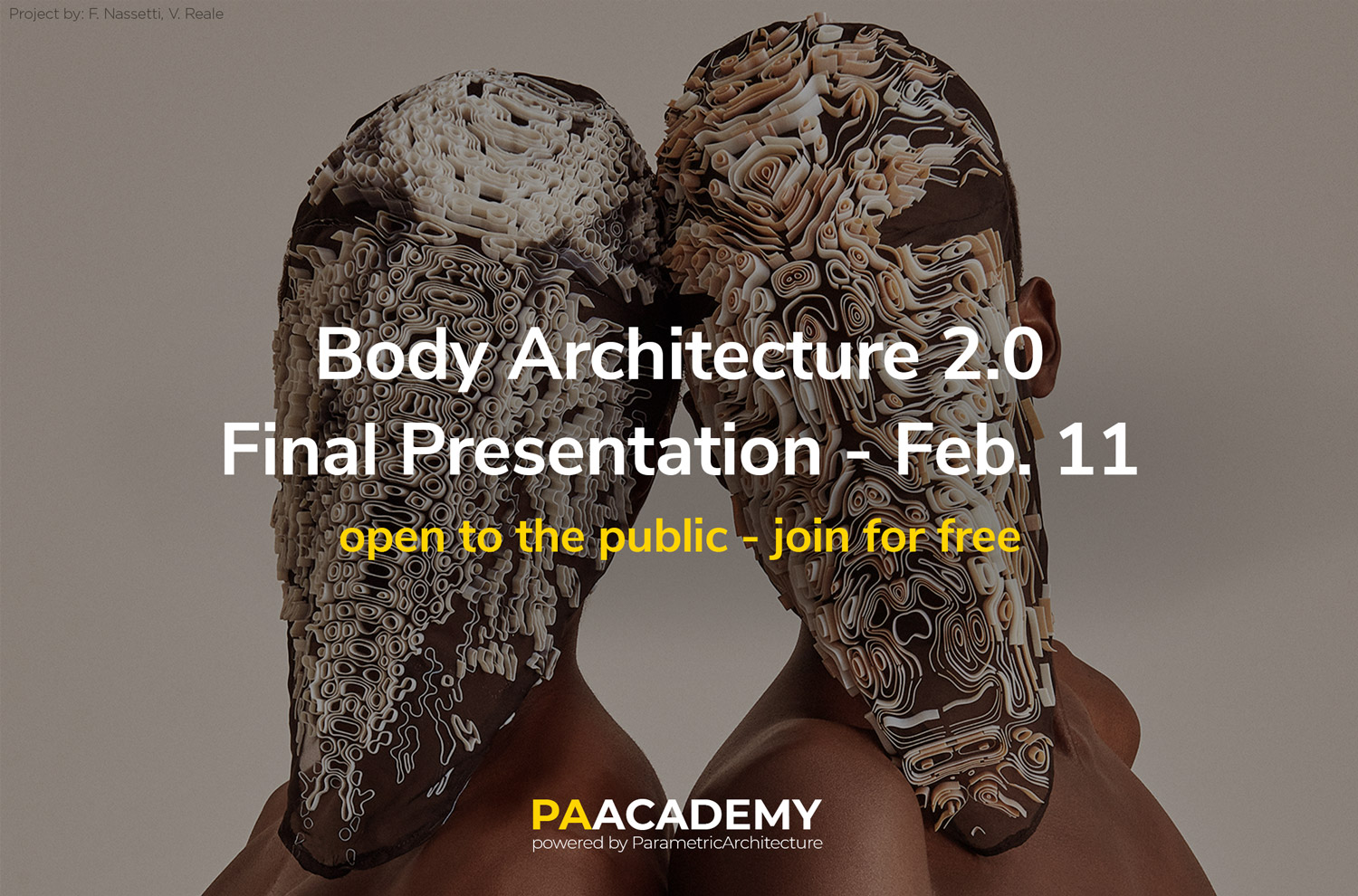 Body Architecture 2.0:
We are thrilled to announce that the Body Architecture 2.0 workshop has reached its final stage with an impressive results from the students. Register now for free for the final presentation and jury day which will take place on February 11th at 17:00 GMT. This open session will feature presentations from the students, who have seven weeks developing their ideas using Rhino3D and Grashopper3D along with Midjourney. They then had an additional two weeks to prepare for their final presentation. If you are unable to attend, recordings of the Body Architecture 2.0 will be available afterward.
The Body Architecture 2.0 studio workshop aimed at anticipating such needs and developing a design agenda that explores and describes emerging opportunities. Moving from identifying a specific trend of climatic change, projects speculate on transformations of natural and artificial environments and how the human body and its prostheses would react and adapt to such trends. The projects eventually proposed the design of a specific wearable artifact or a vision of a more radical transformation of the human body.
While primed with software and design techniques, participants worked individually to develop their projects. Research into historical, contemporary, and fictional case studies was highly encouraged, spanning from any gear developed through human history to adapt to aggressive environments to contemporary sportswear and tools for space and deep water exploration to science-fictional examples of body transformation and extension.
Studio Instructor:
Filippo Nassetti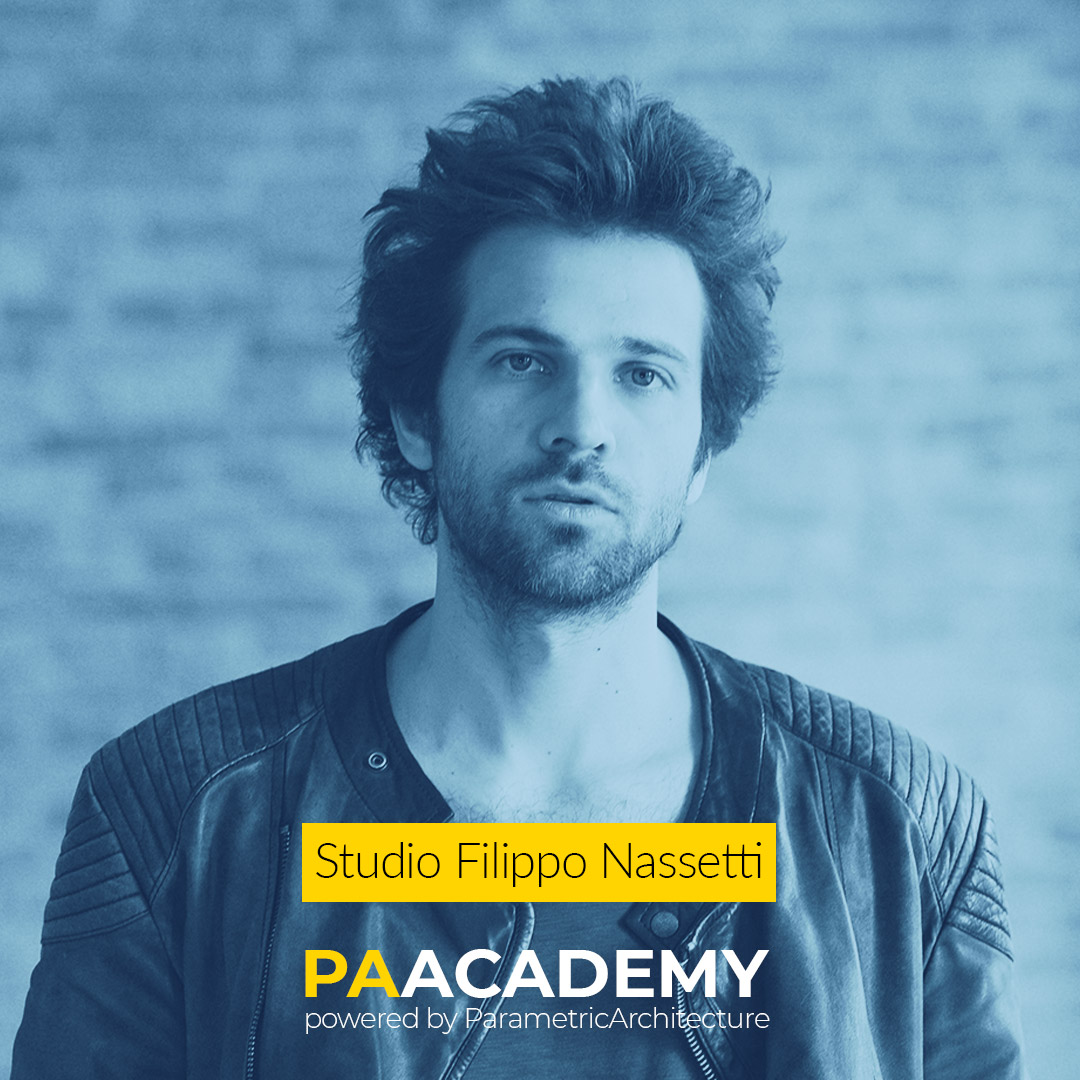 Filippo Nassetti is an architect and generative designer. His design agenda was initiated in 2012 by co-founding MHOX, EU-funded research practice and start-up focused on designing radical artifacts and wearable products through computational techniques and 3d printing. The contribution of MHOX to the generative design gained international recognition through several experimental projects, such as Collagene, Carapace and Superabundance Masks, Generative Orthoses, ENEA walking sticks, and the designs of prostheses.
In 2015 Filippo joined Zaha Hadid Architects, initially as part of the Computation and Design team, then of Zaha Hadid Design. He focuses on small-scale research projects, from product design to experimental sculptures and installations. He was responsible for computational design in the ZHD x Odlo Futureskin project, a collection of sportswear based on body mapping and automated knitting and Behaviour. Morphe, a ten-minute projection mapping of the 180-meter-long facade of the castle of Karlsruhe.
Since 2016 he has taught at UCL, The Bartlett School of Architecture, as part of the B-Pro Master's Degree program. His research agenda, Postnatural Design, focuses on exploring the aesthetics that emerge from the crisis of traditional oppositions, such as natural and artificial, digital and material, and human and inhuman, relating research on organic form, computational methods, and new media.
Filippo's independent work has been published and exhibited internationally. He lectured at The Royal College of Arts (London), China Central Academy of Fine Arts (Beijing), and Florida International University (Miami), among others; he exhibited at Centre Pompidou (Paris), Design Museum (London), Bozar Centre (Bruxelles); published on The New York Times, International Herald Tribune, Dezeen, Wired Italia.
PA Talks interview with Filippo Nassetti: