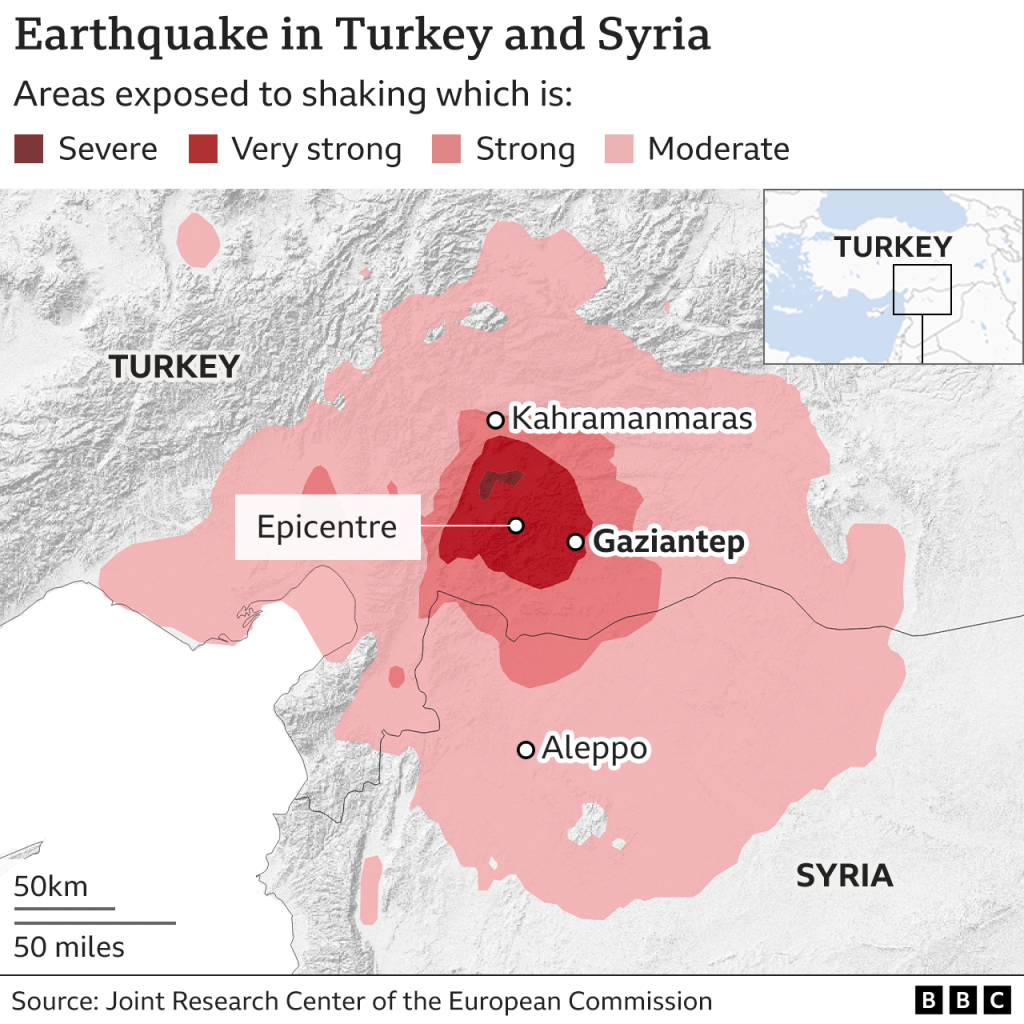 Today early morning, a powerful earthquake hit Southern Turkey's city of Kahramanmaras, causing widespread damage in Turkey and Syria.
Yer Cizenler is requesting your assistance in mapping the areas devastated by the powerful earthquake (7.8 magnitudes) in Southern Turkey. Because there is limited geodata in the area to coordinate disaster response, your assistance will benefit humanitarian workers on the ground. More than 2000 buildings have collapsed in ten cities, and thousands of people have been reported to have died.
Yer Cizenler which is an NGO supporting the use of free and open geospatial data in humanitarian activities, coordinating with representatives of local organizations and consultants from IFRC (The International Federation of Red Cross and Red Crescent Societies) for the collection of road and building datasets.
Here is the Open Street Map task link.
According to New York Times news, "Almost 3,000 buildings had collapsed across Turkey alone after the initial quake, President Recep Tayyip Erdogan said earlier, and more than 5,000 people had been injured. 'We do not know where the number of dead and injured can go,' he said."
Also, it is the strongest earthquake to strike Turkey in recorded history, tied with the 1939 Erzincan earthquake. The earthquake was followed by a series of aftershocks, the strongest of which measured 7.5 magnitudes.
How to use Humanitarian OpenStreetMap?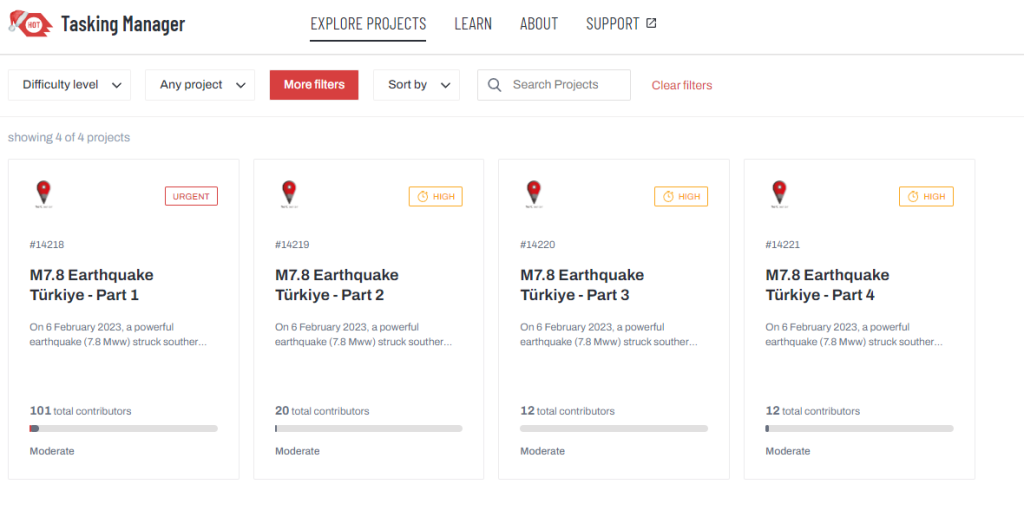 Humanitarian OpenStreetMap (HOT) is a global organization dedicated to humanitarian aid and community development through open mapping. We collaborate to provide map data that revolutionize disaster management, reduces risks, and contributes to the achievement of the SDGs.
Here is a quick start guide by HOT Tasking Manager:
These step-by-step instructions help you to get started mapping with the Tasking Manager on OpenStreetMap.
Do you have an OpenStreetMap account already? You can skip ahead to step 4.
Click on the Signup button in the upper right corner of the Tasking Manager homepage.
Provide your name and email address. We will use this information to guide you through the sign-up process.
A new tab will open allowing you to register on openstreetmap. Provide your account information and press the Sign up button at the bottom of the form.
Close the tab and go back to the Tasking Manager. Click the button to Log in.
Select Explore projects in the main navigation to find a project to help map. Or use the link provided by your mapathon instructor.
Read the project introduction and then click Contribute to begin with a mapping task.
By clicking the button Map a task, you can map a randomly selected task.
This launches the editor; map all of the features requested in the instructions.
When you're finished mapping, save your changes and click the Submit task button.
For more information on mapping in OpenStreetMap please have a look at HOTOSM's tutorials on the Learn pages.
Also here is the 2-minute tutorial: