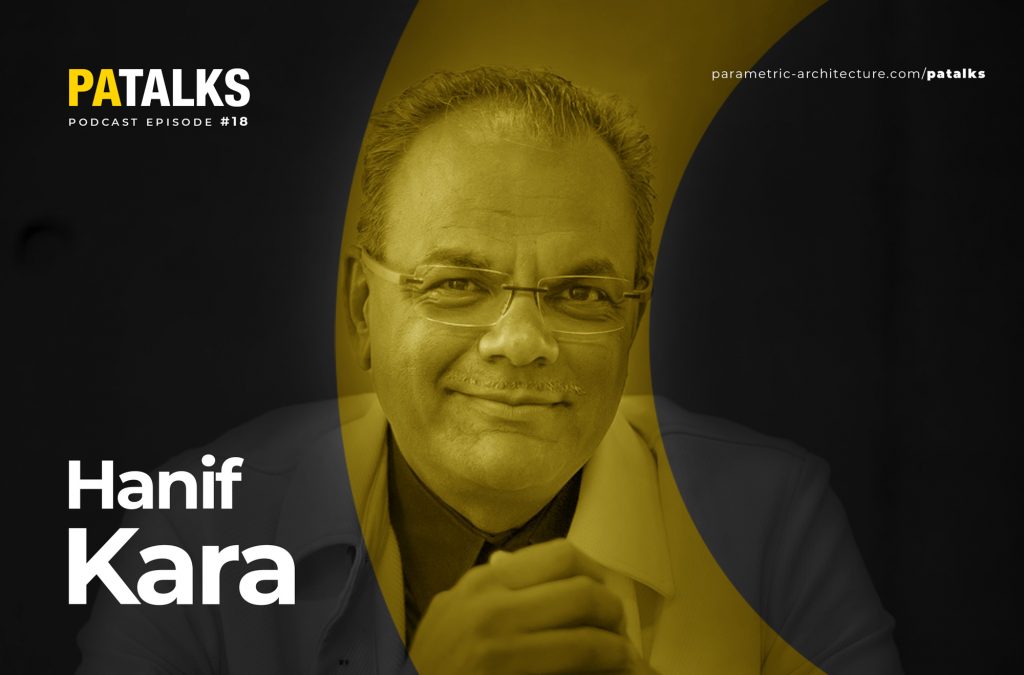 In this episode of the PA Talks interview series, Hamid Hassanzadeh, founder of ParametricArchitecture, discussed with professor Hanif Kara, a professor in practice at the Harvard GSD, and co-founder of AKT II. The discussion focused on Hanif's career, his secrets of success, collaborations with the world's top architectural studios, and his visions for the future.
About Hanif Kara
He is a practicing Structural Engineer and Professor in Practice of Architectural Technology at the Graduate School of Design, Harvard. He is recognized for linking design, research, education, and practice. He co-tutored a Diploma Unit at the Architecture Association, London from 2000 to 2004 and was a Visiting Professor of Architectural Technology at KTH Stockholm from 2007 to 2012. He is one of the successful creators of the 'Design-led' approach and innovative forms of uses of materials within vast pioneering projects that are facing challenges in the current built environment.
Watch on YouTube:
The practice has won over 350 design awards including the RIBA Stirling Award for the Peckham Library, London in 2000, for the Sainsbury Laboratory, Cambridge in 2012, and for the Bloomberg European HQ, London in 2018 as well as the RIBA Lubetkin Prize for the UK Pavilion at Shanghai Expo in 2010. The practice also was awarded by Building Magazine as 'Engineering Consultant of the Year 2019'.
He has also contributed to a number of widely published works including 'Design Engineering', 2008, a retrospective of AKT's first decade, and 'Interdisciplinary Design: New Lessons from Architecture and Engineering', 2012, co-published with Harvard. Recently he edited 'Deliverance of Design – making, mending and revitalizing structures', a look at the works of AKT II from 1996 – 2016. His most recent publications are 'Design Engineering Refocused' and the 'Architecture of Waste'.
Listen on Spotify:
In the PATalks interview series, PA's founder and creative director, Hamid Hassanzadeh, sits down with leading architects and designers to discuss their lives, careers, and visions for the future. Watch/Listen to the episode or subscribe on YouTube, Apple Podcasts, Spotify, and Google Podcasts to catch the whole series.
I hope you enjoy this discussion. Don't forget to subscribe to our YouTube Channel. Please give us your idea about the podcast. Make sure to follow the platform on Instagram, Youtube, and Twitter, and support us on Patreon. Also, you can listen to our podcasts on Spotify, Apple Podcasts, and Google Podcasts. Also, you can use #patalks on Twitter, Instagram, and Facebook to give us feedback about the podcasts. Thank you!