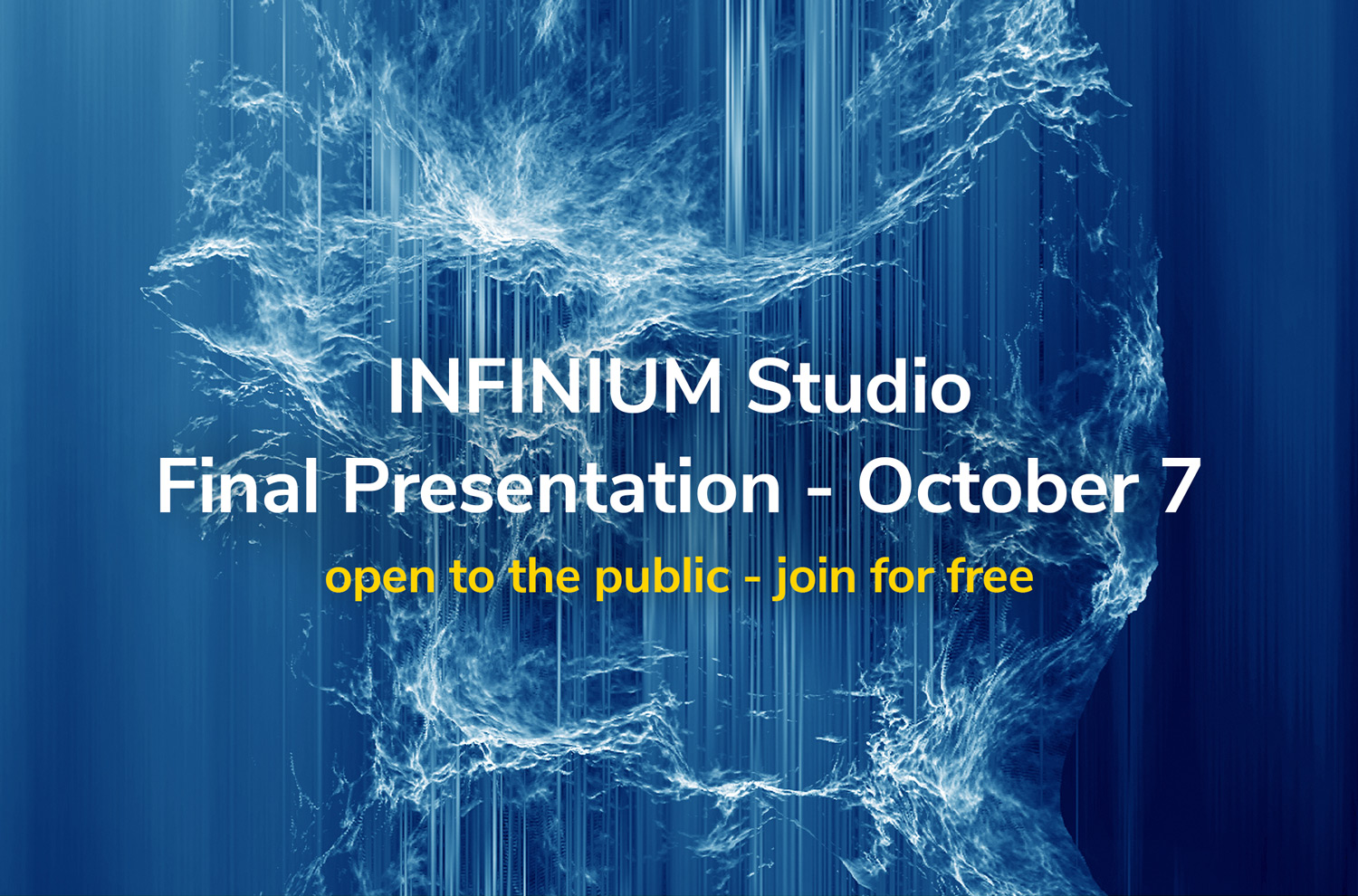 INFINIUM Studio:
At the end of this exciting and joyful journey of "INFINIUM Studio" through the last 7 weeks, we are thrilled to announce that, the final presentation and jury day will be on the 7th of October at 17:00 London Time (GMT +1). Join us at the open event for the final presentation as we have an amazing and inspiring jury for the event. At the open session, the students will present the projects they designed and created using Houdini and Unreal Engine during the studio. The studio has been running through the last eight weeks, and the students were able to learn and digest a good amount of knowledge about Houdini and Unreal Engine. After this, they had two weeks to prepare for their final presentation. You can watch the recordings of the "INFINIUM Studio."
INFINIUM is an arts and architecture project that aimed to promote independent thought and symbiosis in art, digital craft, and architecture.
The INFINIUM Studio aimed to design a META PAVILION, incorporating various themed exhibition spaces alongside other programs, demonstrating the importance of upholding a balance between the art-digital-architecture relationship, particularly in this ever-evolving digital era and artificial intelligence.
Instructor:
Chantal Matar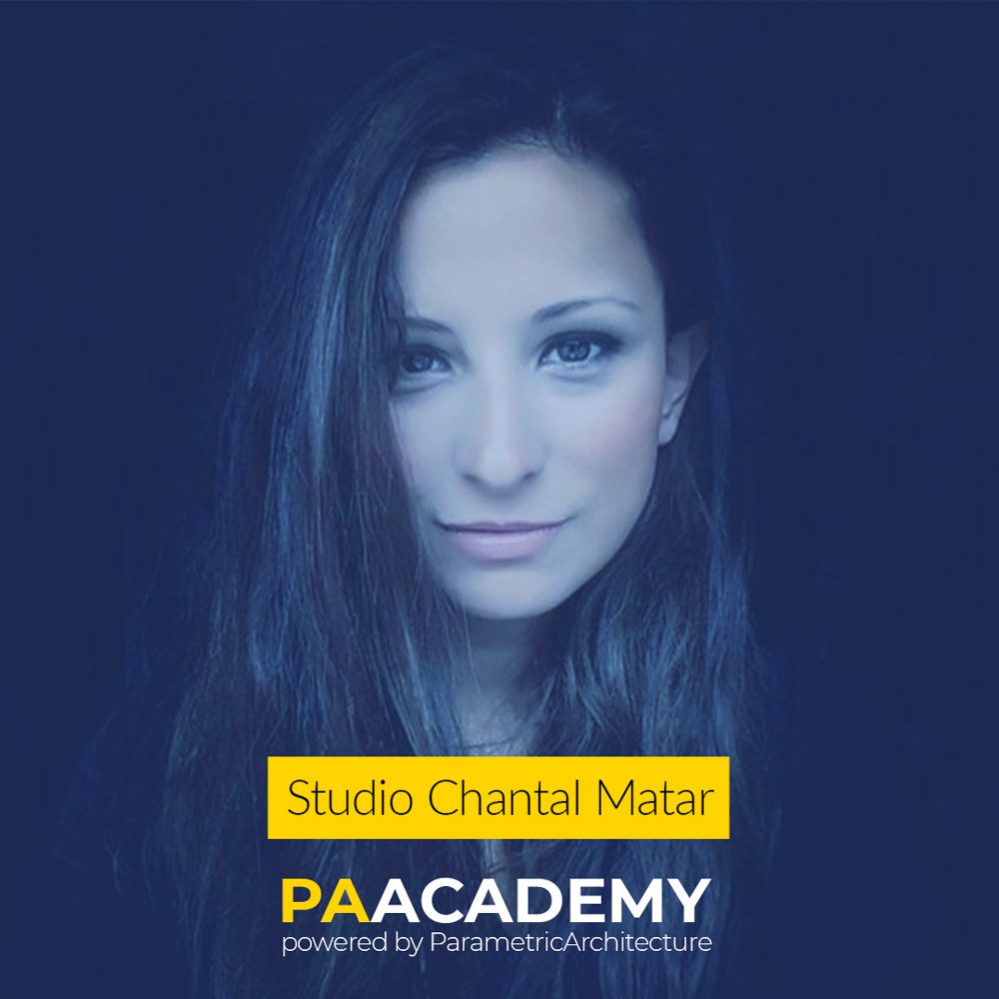 Chantal Matar is a multidisciplinary architect and generative designer that works at the intersection of mixed media and architecture. Since graduating, Chantal has worked with various international architecture firms, such as Zaha Hadid Architects, Anouska Hempel Design, and Bernard Khoury Architects. Her Generative Design Agenda is highly influenced by art, geology, media, cinema, and music. Chantal has taught at various institutes, such as UCL, the Bartlett School Of Architecture, DesignMorphine, and the Middle East Architecture Lab since 2020. She has recently participated in international exhibitions such as Galerie Fractal in Paris and the Venice Biennale, Italian Pavillion. Blending her long experience in architectural design and knowledge of digital tools, Chantal aims her exploration at alien landscapes, linear formations, and digital strata that lie on the threshold of spatial chaos and structural continuum.
Guest Juries:
Joseph Azar: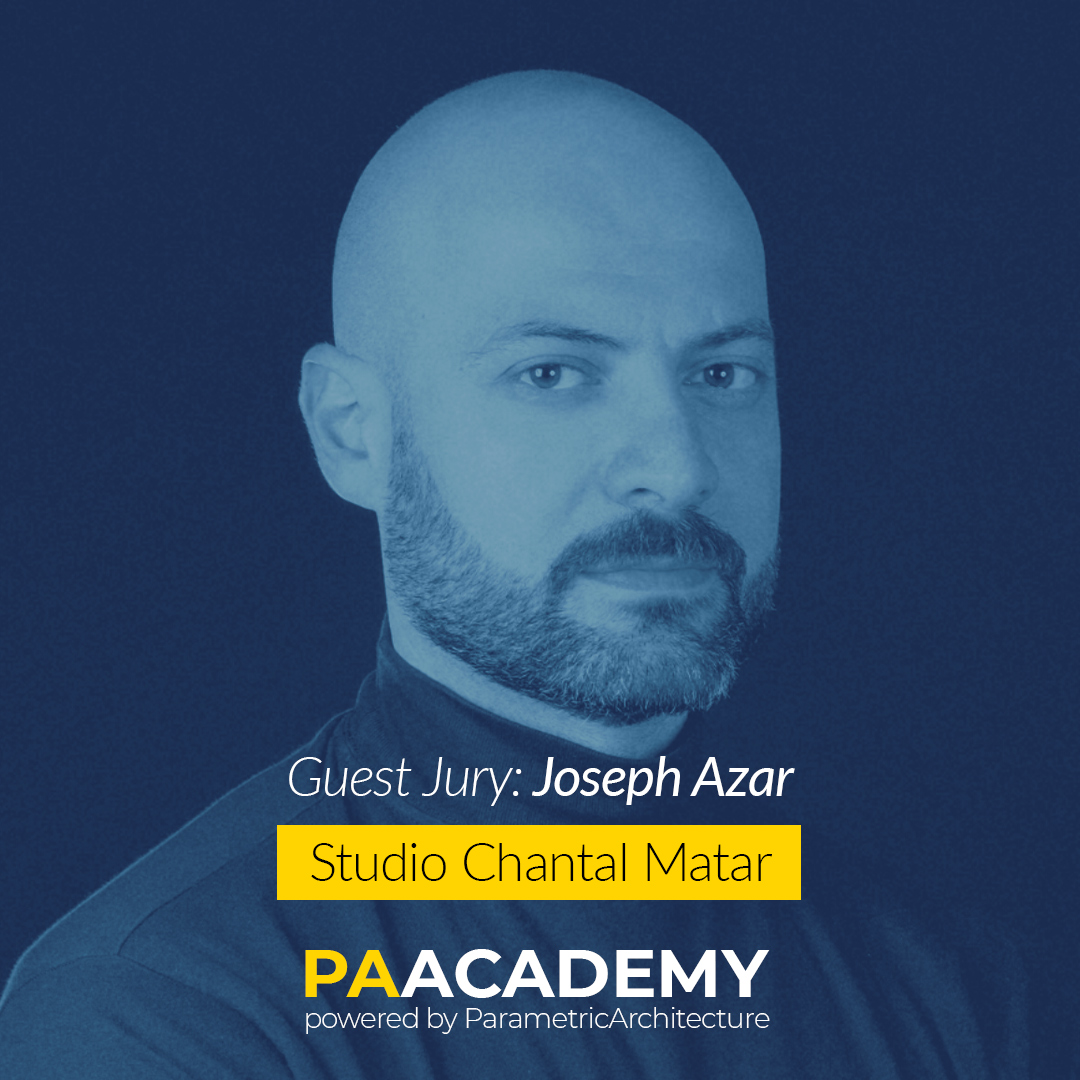 Graduated from Lebanese university Fine Art institute D.E.S. in architecture. Azar believes beauty is not a cosmetic element but it is a profound idea that can make a better world. An architect should be a poet, a builder, a psychologist, a scientist, a teacher .., and keep changing in one day while staying the same person. Also, Joseph has been interested in sustainability and other kind of design such as Computational and Parametric design. His experience in architecture is more than 16 years on various and wide range and different types of projects, His contribution includes all levels, from the concept, competitions participation, integrative approach design, preparing all construction documents, contracts, Fidic, BOQ, Execution drawings & details, managing a big team, planning schedules, reports, directing work force on site, meetings, site work & site visits, Value Engineering, construction management and contracting. It worth to mention that, a major part of his time is dedicated to art and architectural research, Joseph worked as an illustrator, participated in few exhibitions and sold art in more than 45 cities around the world, also passionate about music as he finds all these domains are interconnected and thinks creative action is the key to expand our culture.
Mia Dibeh:
Architect by background, Mia is the Product and Implementation expert at 3D Repo, a London-based cloud SaaS startup and digital twin collaboration platform for BIM data. Passionate about design technology, products and innovations for the built environment, she has previously worked in various BIM positions for major capital projects in New York, Los Angeles and Paris and is currently a committee member at the UK & Ireland chapter of the BuildingSMART International initiative. Mia was selected as Innovator Under 35 by the prestigious MIT Technology Review with her master thesis in smart cities & urban analytics from The Bartlett, UCL.