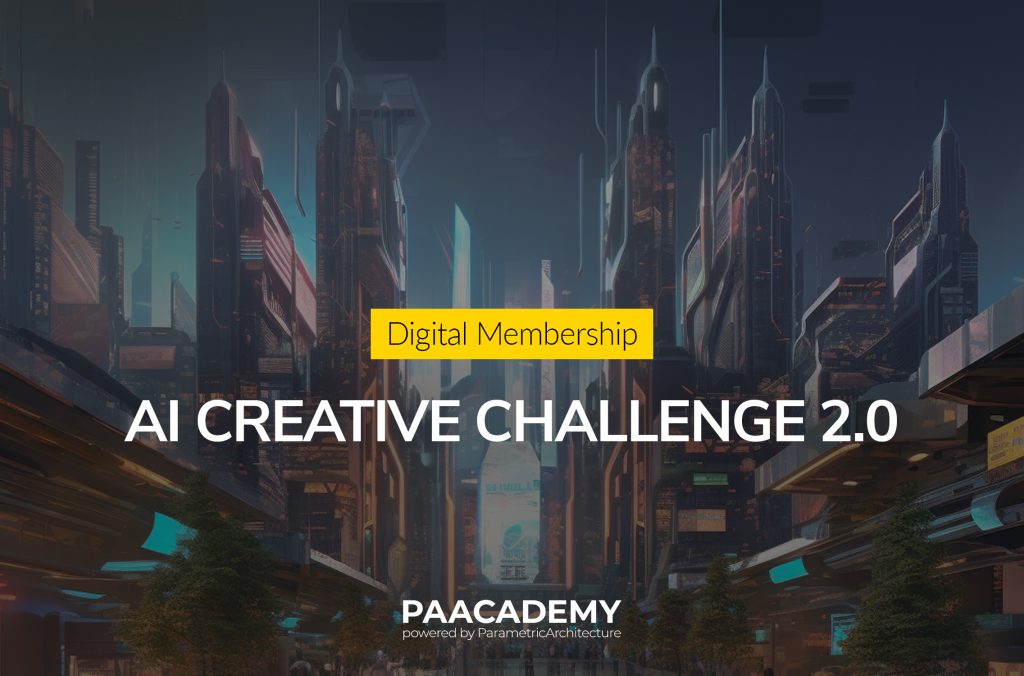 Topic: AI Creative Challenge 2.0
Format: Online
Submission Start: 14th of October, 2023 – 19:00 GMT
End of Submission: 16th of October, 2023 – 19:00 GMT
Finalist Announcement: 20th of October, 2023 – 20:00GMT
Member Only Voting: 20th – 23nd October, 2023
Winner Announcement: 23rd of October, 2023 – 15:00 GMT
Jury: Hassan Ragab, Carlos Bañón
Participation Fee: Free for Digital Members
Language: English
Organized By: PAACADEMY
AI Creative Challenge 2.0
The fusion of artificial intelligence (AI) and design technologies offers exciting new possibilities for creative expression. The AI Creative Challenge 2.0 aims to explore the synergy between human creativity and AI-powered tools, such as Midjourney, Stable Diffusion and Dalle2, in the rapidly evolving field of architectural design.
Description
We are excited to announce the "AI Creative Challenge 2.0", a global event that brings architects and designers together to push the boundaries of AI-driven design in architecture. The Challenge is to harness the capabilities of these AI tools to quickly ideate, visualize, and create conceptually impressive architectural designs. Highlighting the importance of human prompting and imagination. AI tools like Midjourney, Stable Difusion, and Dalle2 are essential for this competition because they enable rapid design iteration and visualization, fostering a deeper understanding of AI's creative potential. By participating in this groundbreaking event, designers will join a dynamic community of professionals dedicated to advancing architectural design through AI-driven innovation.
Join our Membership and participate in the AI Creative Challenge 2.0 to be part of the future of architectural design. Register now and embrace the power of AI in redefining design possibilities.
Challenge Topic
Design a Shelter for Low-Income Communities
In a world where every square foot counts, it's crucial that Shalter's design realm puts both function and the human experience at the forefront. A design goes beyond providing basic amenities, aiming to build spaces that resonate with life and culture. Make use of the advantage of AI-powered design tools to simulate various environmental and user scenarios and explore distinctive alternatives in materials and construction techniques to ensure that designs are both resilient and user-centric, truly anticipating the evolving phases of a shelter's life journey.
Learn More about The Evaluation Criteria of sub-topics that must be achieved in the Winner project.
Prize
The Winner:
300 USD Cash Prize
PA's 1-Year Digital Membership
Publication on the PA website and social media platforms
Certificate
3 Honorable Mentions:
PA's 1-Year Digital Membership
Publication on the PA website and social media platforms
Certificate
Notes:
– If the Winner of the challenge already has a Golden Membership, they will have the opportunity to transfer the 40 Euro credit amount to any of PAACADEMY's workshops.
– The Golden Membership will be activated from the challenge date for Standard and Silver subscriptions.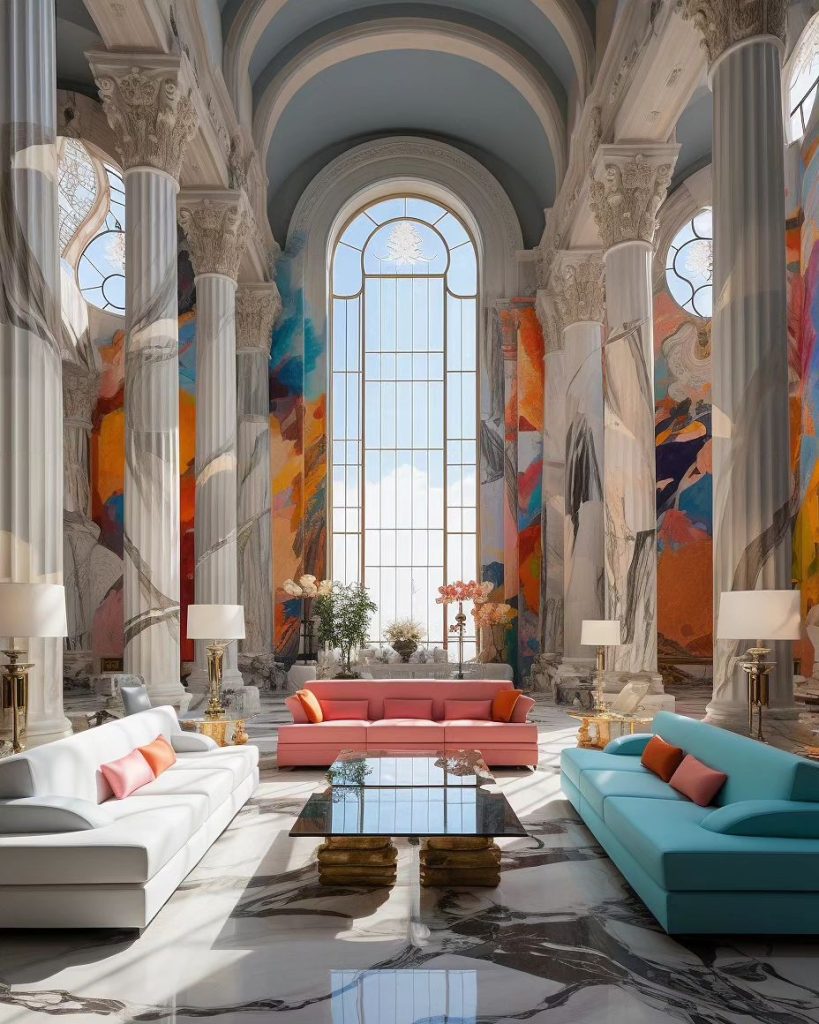 Participation Guidelines
Join Digital Membership
The challenge will be available for PA Digital Members. If you're not a Digital member yet? Sign up for our Digital Membership Program to gain access.

Join the Zoom introductory panel:
We will have a 30-minute introductory panel with jury members. You will receive the invitation through your registered email.

Join Discord for Challenge Announcements:
We will announce the challenge topic details, theme, and submission guidelines in Digital Members Discord in the "AI Creative Challenge" section

48-hour challenge sprint
Participants will have 48 hours to submit their final design via a PA Submission Portal, including their contact information, design images, and other relevant notes.

Jury Review
Juries will check all works and pick 4 finalist projects.

Community Voting
Shortlisted projects will be featured for voting on the ParametricArchitecture Site. All digital members will have the opportunity to vote for the winning project.

Submission Requirements
Submissions must be made through the Google Form, which will be shared to the discord before the submission period ends. The deadline is indicated in the calendar.
Submission Example:
You will fill out a Google Form which contains questions about,

Name-Surname
Mail
Discord User Name
Instagram
Project Description (100 Word)
Prompt
Image (Participant Name_Image – 300 DPI PNG)
All submissions must be in English.
No submissions will be accepted by e-mail or any other medium.
Calendar
Saturday, 14 October 2023
19:00 GMT – Introduction Session
20:00 GMT – Submission Starts
Monday, 16 October 2023
20:00 GMT – Submission ends
Friday, 20 October 2023
20:00 – Finalist Announcement
20:00 – Public Vote starts
Monday, 23 October 2023
14:00 – Public Vote ends
15:00 – Winner Announcement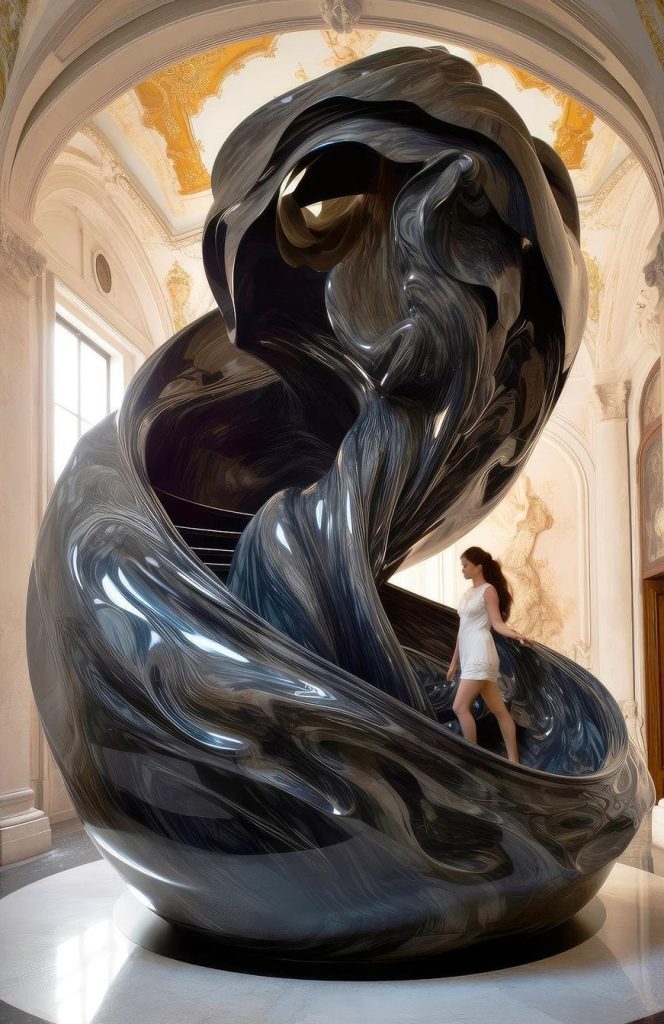 Rules
The competition is open to Digital Members.
Anybody working with ParametricArchitecture or associated with us is not eligible to participate or receive awards in competitions hosted on ParametricArchitecture. That includes working employees at ParametricArchitecture, jury members, community moderators or contract agencies, and their direct relatives.
The participants or teams will be disqualified in case of unethical practices or disregarding other competition rules.
Contacting the jury is strictly prohibited.
Plagiarism of any idea/design/image/text will be disqualified with a notice.
All images should be generated by AI tools such as Midjourney, DALLE-2, Stable Diffusion, etc.
Your membership status must be active during the challenge timeline.
Decision system:
The jury will select six finalists based on their established criteria, and then Digital Members will vote for the winning project in the Challenge.
Evaluation Criteria:
The evaluation criteria for the competition are as follows:
1- Innovation and Originality:
The design must demonstrate a high degree of originality and innovation, showcasing the participant's ability to push the boundaries of architectural concept design by utilising AI tools.
2- Aesthetic Appeal and Visual Impact:
The design must exhibit a strong visual impact and be relevant to contemporary situations, reflecting a modern and practical approach to architectural design.
3- Effective Use of AI Tools:
The design must showcase the participant's ability to skillfully utilize AI tools like Midjourney and Dalle2 in the creative process, demonstrating an understanding of the tools' capabilities and limitations.
4- Concept Development and Clarity:
The design submission must include a clear and concise explanation of the concept, detailing the participant's creative process and the role of AI tools in the design development.
Jury Panel
Hassan Ragab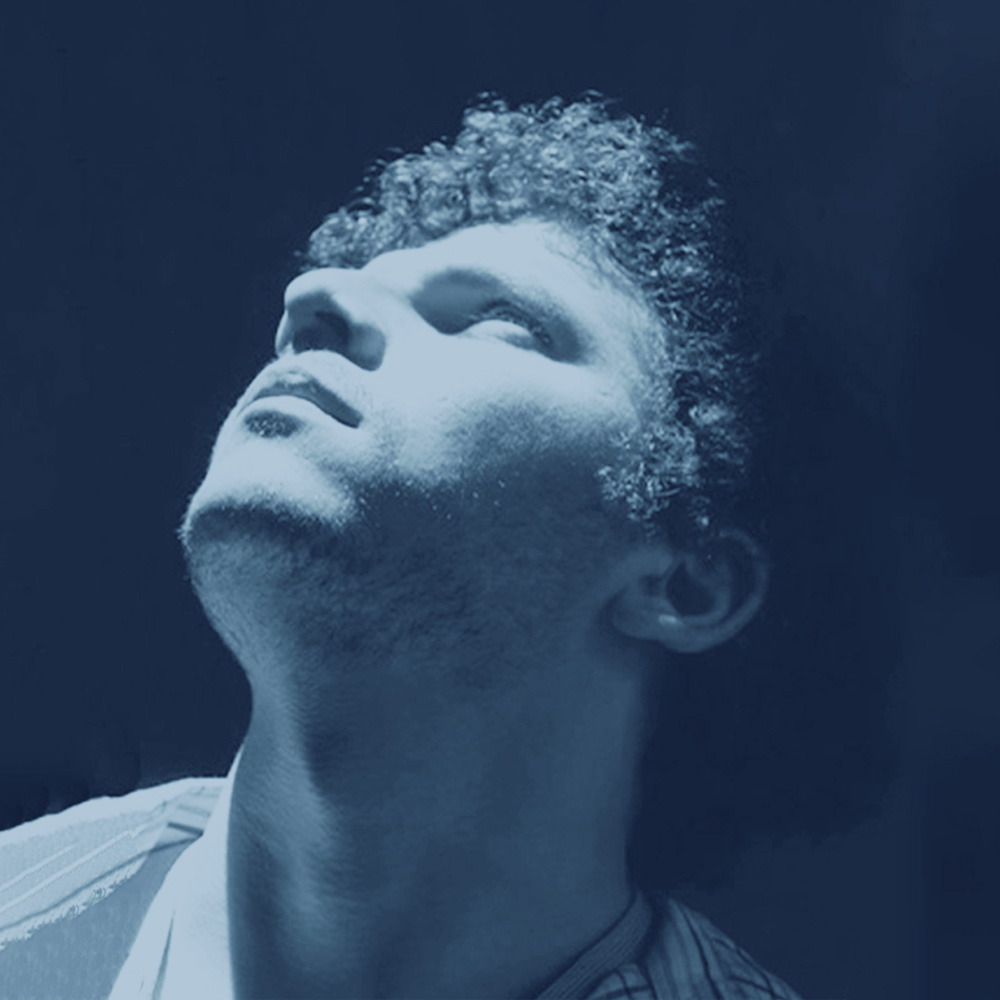 Hassan Ragab is an Egyptian designer with an architectural background living in Southern California. His experiences vary between exhibition, product, furniture, and textile design. Hassan's work is better associated with computation, experimentation, and digital fabrication. Currently, Hassan is providing computational design solutions in the AEC industry for a mega architectural project in downtown LA.
You can also Check Hassan's Previous Workshops at PAACADEMY: AI Conceptual Architecture.

Carlos Bañón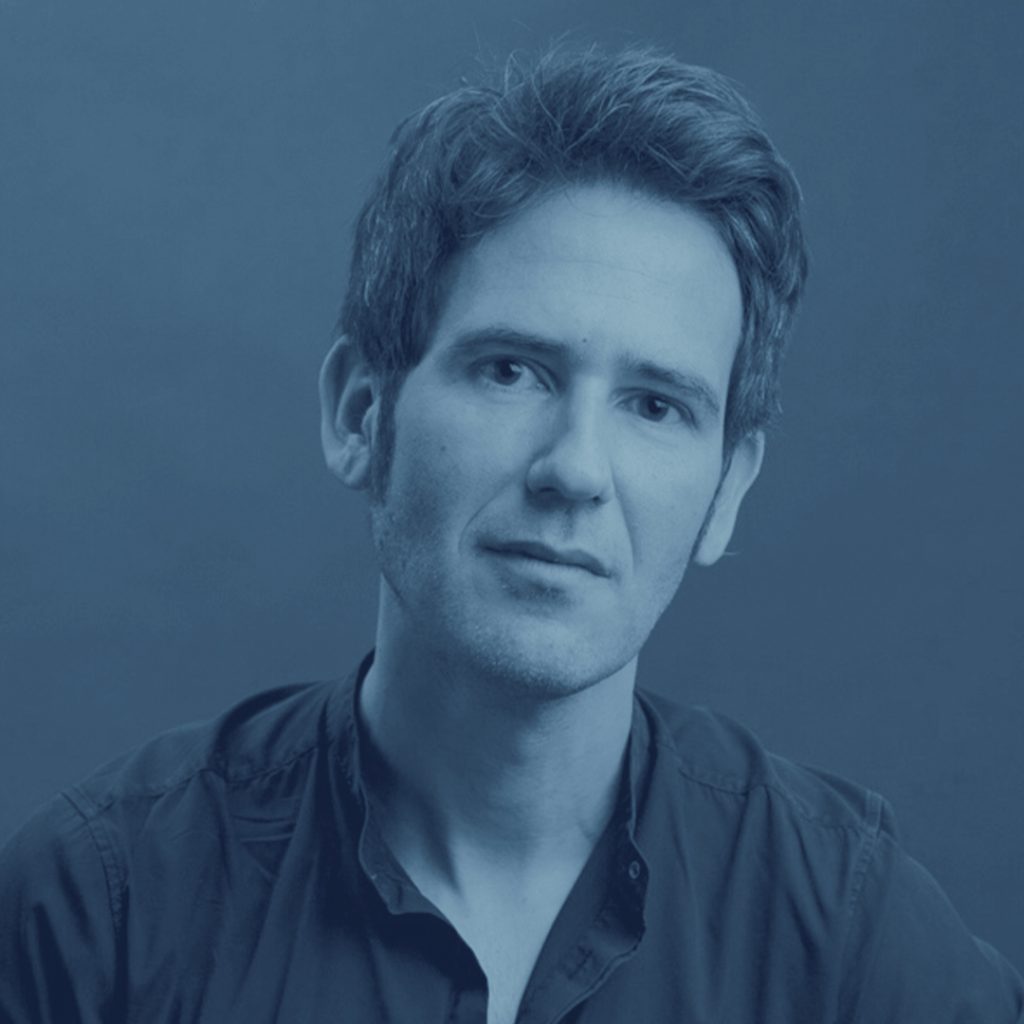 Carlos Bañón is an award-winning architect working at the intersection of AI, Digital Design, and Advanced Manufacturing methods in Architecture. Co-founder of his practice Subarquitectura Architects in Spain and Singapore and Tenured Associate Professor at the prestigious Singapore University of Technology and Design (SUTD), he has also held visiting professorships at MIT and EPFL. Bañón, author of the book "3D Printing Architecture: Workflows, Applications, and Trends," has been recognized with the Design of the Year Prize by the London Design Museum, Singapore's President Design Award, the Architizer A+ Award, and has been featured in prestigious publications such as AD, Dezeen, and ArchDaily. As a trailblazer in AI-driven design, Bañón actively shapes the future of architecture through innovative built projects and by sharing his expertise in lectures, workshops, and publications. Bañón's creations have received international acclaim, with multiple selections for the Venice Biennale of Architecture, Triennale di Milano, Seoul Biennale of Architecture, and a Mies van der Rohe Award nomination.
You can also check Carlos's upcoming workshop at PAACADEMY: Taking Control 3.0: Stable Diffusion XL X ControlNet.
Intellectual Property
All competition materials will be saved in the ParametricArchitecture Competitions files. ParametricArchitecture will have complete rights to publish and promote this material while always crediting the designers. The material could also be used on the platform for merchandising and exhibition.
The authors of the projects will retain full rights to their designs for any other purpose and will be asked to grant permission. By submitting a proposal, you grant ParametricArchitecture permission to use the material received in both printed and online publications.
ParametricArchitecture Competitions will also have the option to slightly modify any of the above-mentioned materials to better adapt them to the various formats and layouts that various publications may have.
Contacts
For any further inquiries, please feel free to contact us here.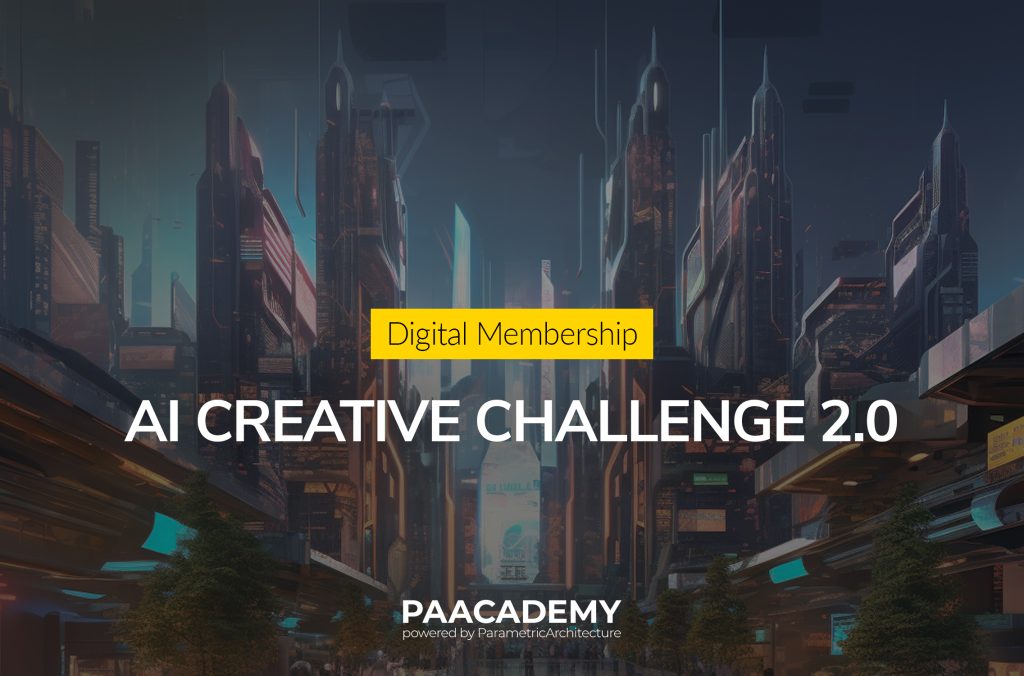 Topic: AI Creative Challenge 2.0
Format: Online
Submission Start: 14th of October, 2023 – 19:00 GMT
End of Submission: 16th of October, 2023 – 19:00 GMT
Finalist Announcement: 20th of October, 2023
Member Only Voting: 20th – 23nd October, 2023
Winner Announcement: 23rd of October, 2023 – 15:00 GMT
Jury: Hassan Ragab, Carlos Bañón
Participation Fee: Free for Digital Members
Language: English
Organized By: PAACADEMY