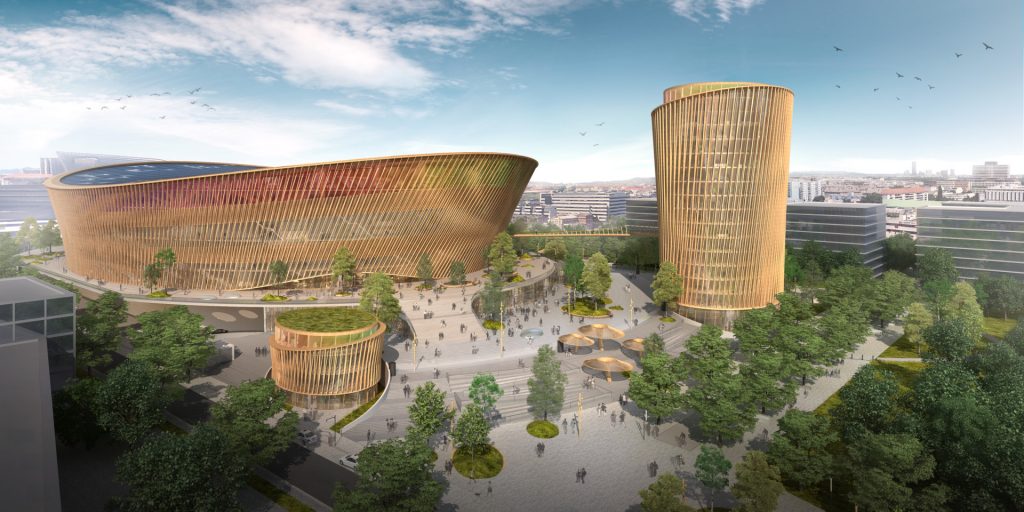 Berlin-based practice, STERLING PRESSER Architects + Engineers have designed the WH-Arena project for Vienna to create a new sustainable landmark for the theme of 'green architecture' and at the same time to find a high-quality architectural solution that presents the arena with its ancillary buildings and the outdoor space in an overall ensemble.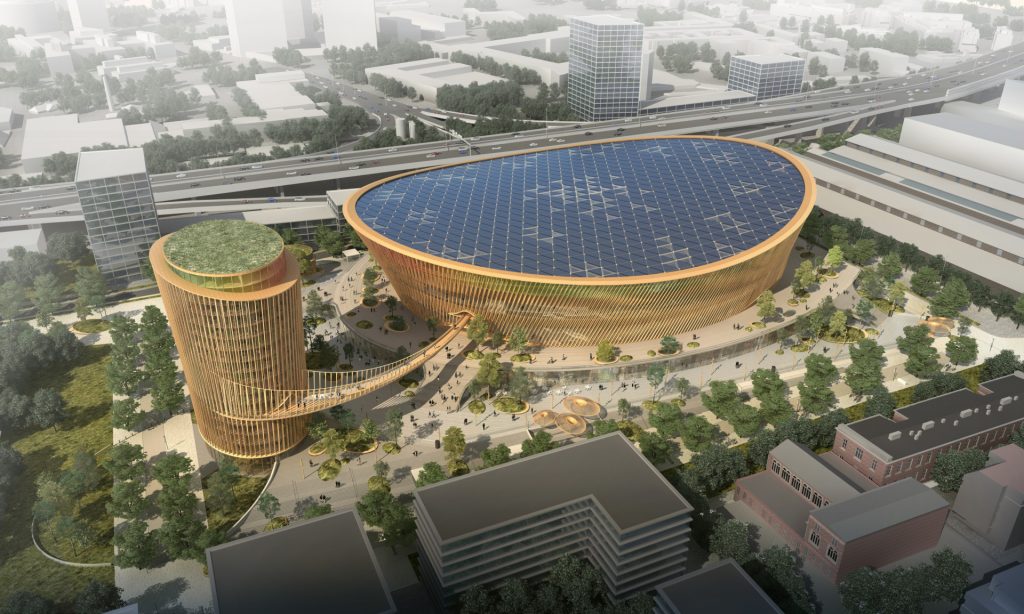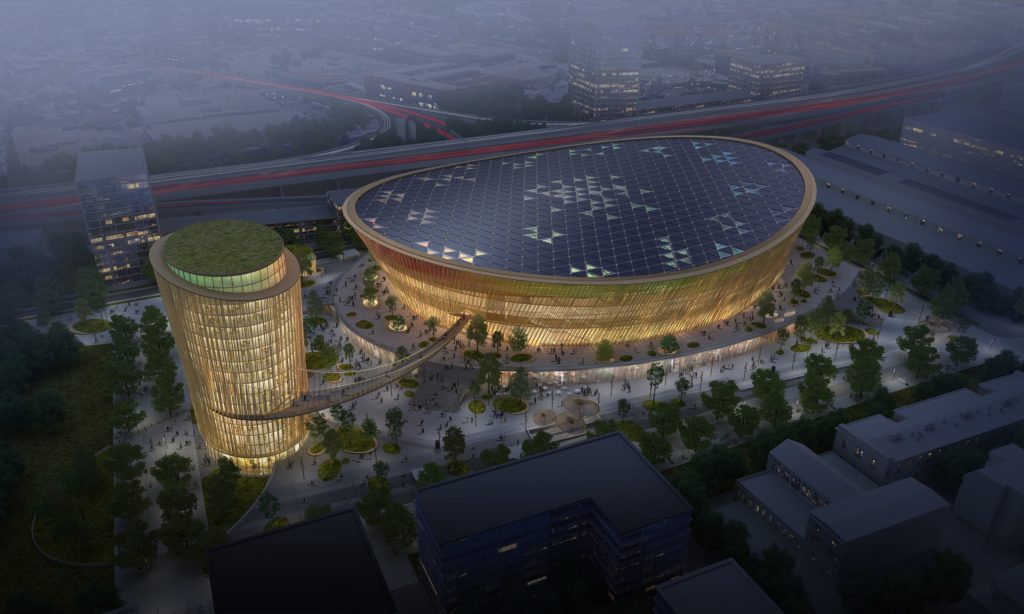 The basic idea of the WH Arena is to root nature in symbiosis with its surroundings. The WH Arena works on all levels, it is efficient and flexible in terms of event programmes, energy, sustainability and ensures a safe venue at a time when terror and pandemic issues need to be considered.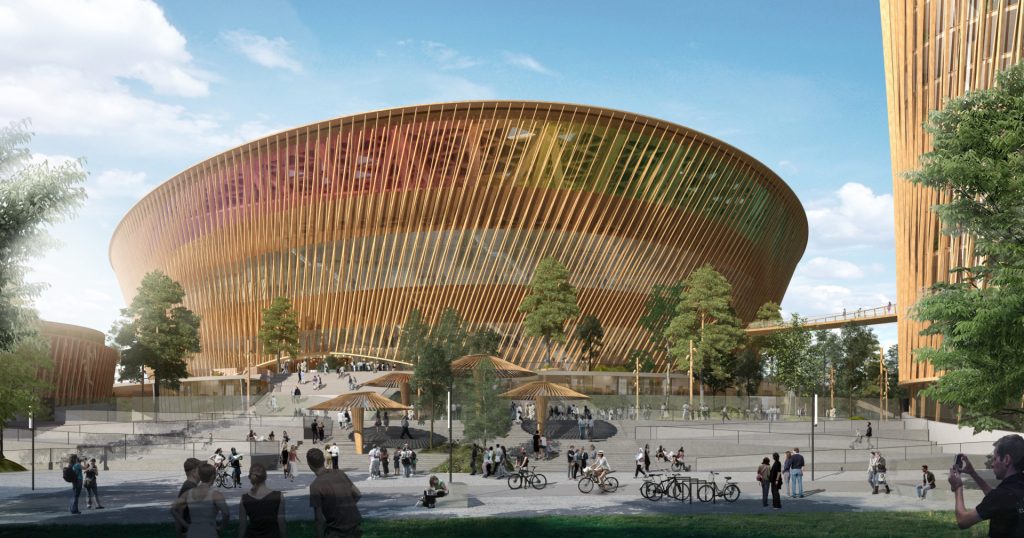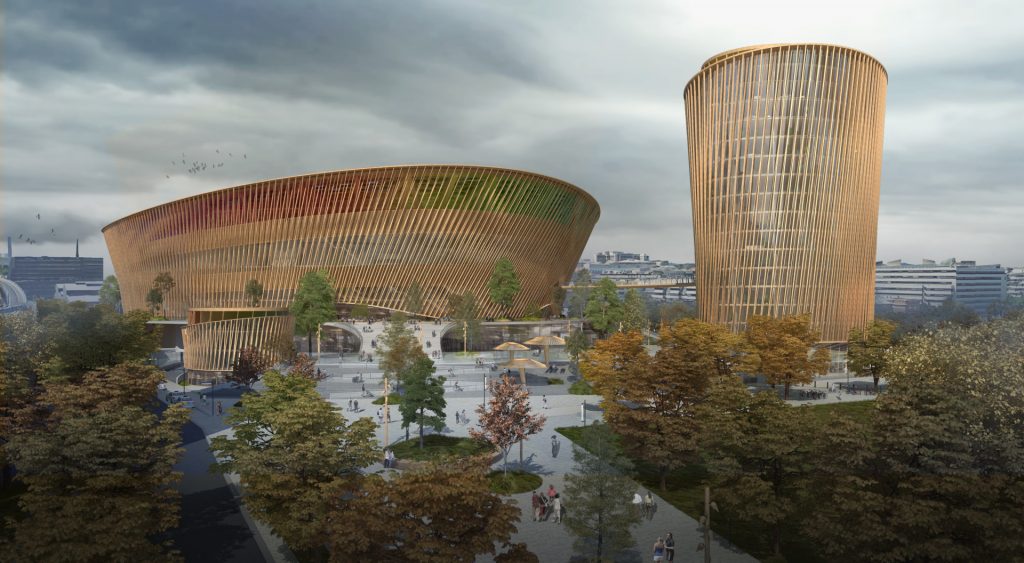 The project acts as an urban catalyst, a local and global icon that is integrated into Vienna's urban profile by day and night. The dialogue between the arena, the ancillary buildings and the public space creates a unique combination in which the new arena and its ancillary buildings play as big a role as the outdoor space they create.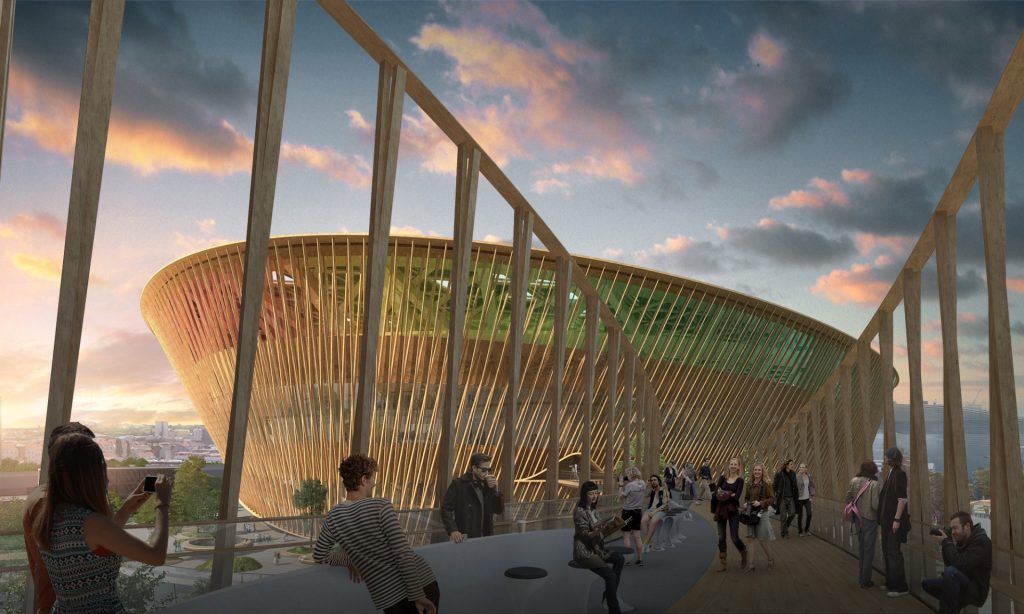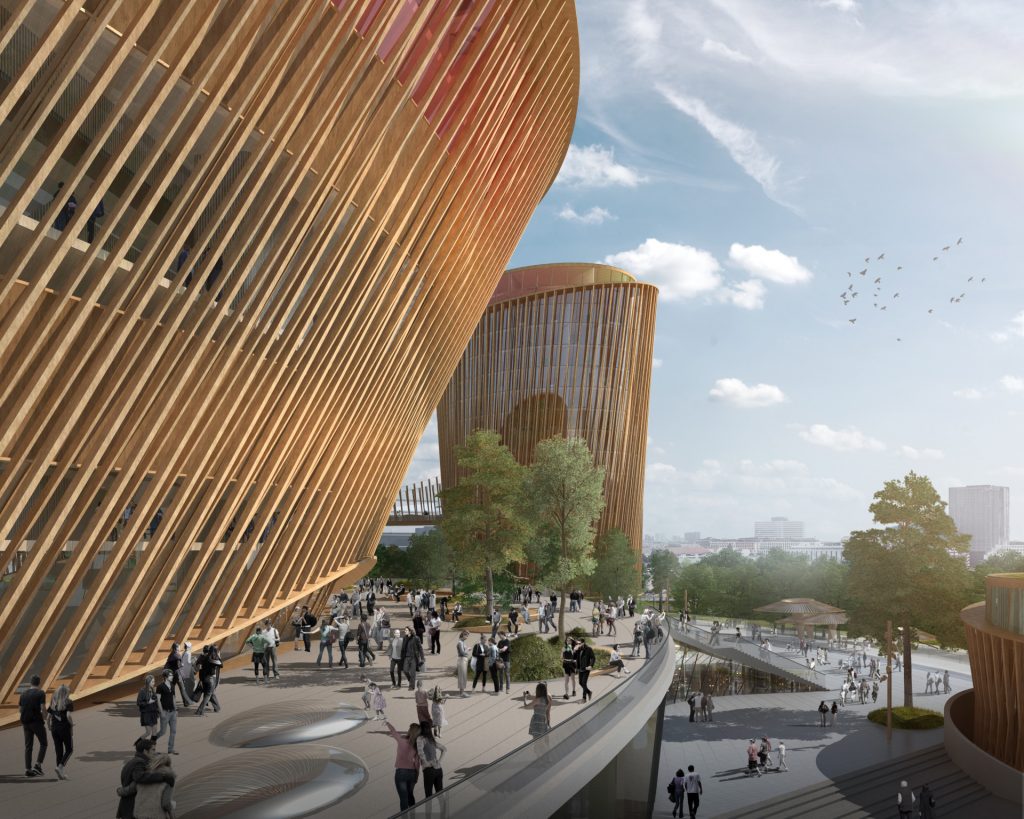 The wooden skin functions as a tree skin. It is a load-bearing element that protects the inner part, which moves and grows. The inner part, which works with all the functional and structural requirements in harmony with local customs, offers a unique experience. The building maximises the use of a natural, beautiful and warm material that connects us with nature and shows us a sustainable future.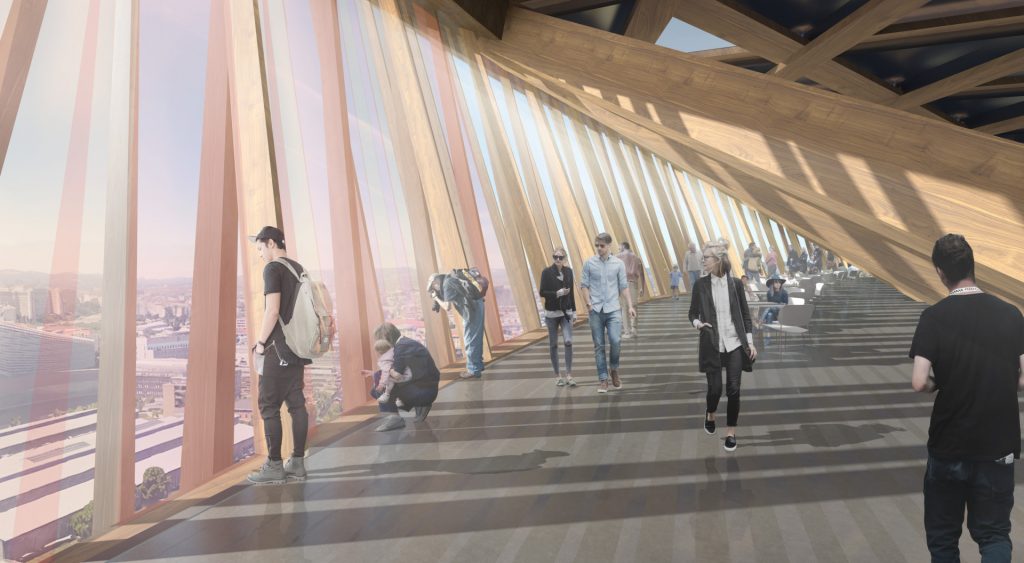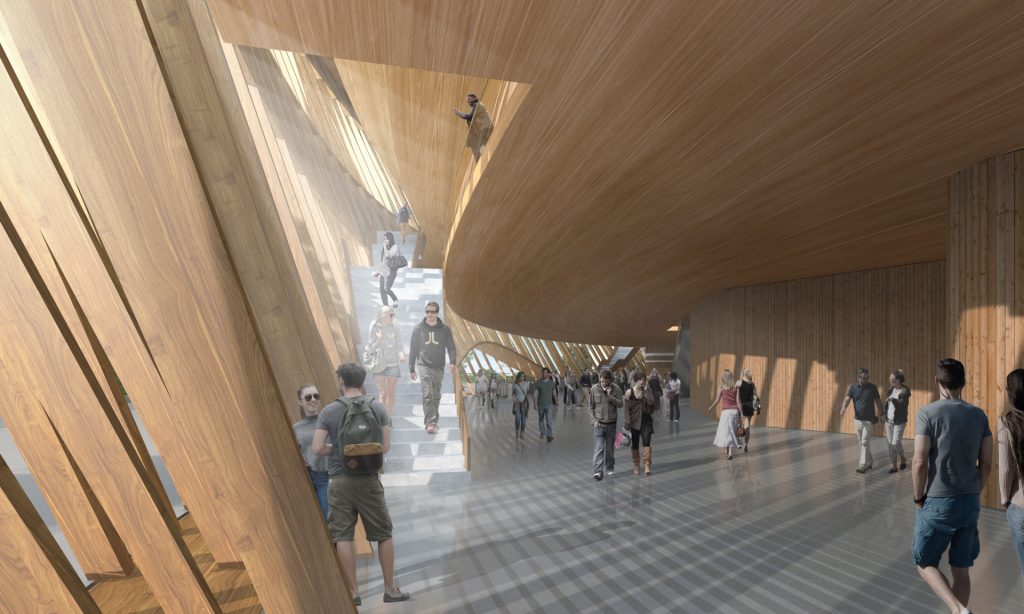 Project Name: Wh-Arena – Timber Arena
Location: Vienna, Austria
Year: 2020
Type: Arena – 20.000 Seats
Competition: Final Round
Architect & Engineer: Sterling Presser
Structural & Facade Engineer: Thornton Tomasetti
Building Physics: Thornton Tomasetti
Landscape: A24 Landschaft
Traffic: A24 Landschaft
Energy Efficiency And Sustainability: Transsolar
MEP: Transsolar
Fire Engineer: Kunz – Die Innovativen Brandschutzplanner Gmbh
Arena Experts: WOO Architects
Lighting Designer: Ateliers De L'eclairage
Lighting Artist: Yann Kersalé
Rendering: Sol
3d Printing: XTRUDE.BERLIN
Client: Wien Holding
Stage: Competition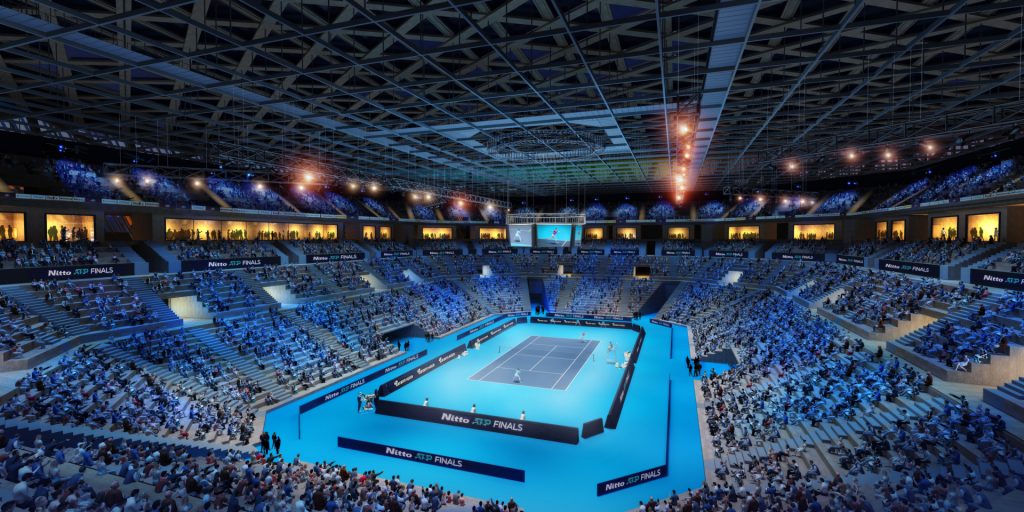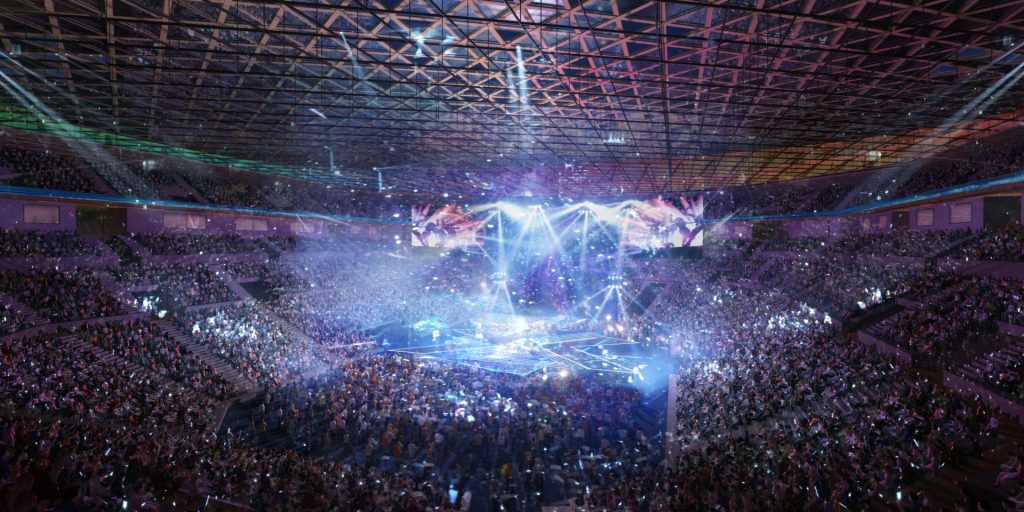 About Sterling Presser Architects + Engineers:
Sterling Presser Architects+Engineers is an international studio for architectural planning and structural concept design, based in Berlin. The practice, co-founded in 2018 by French Engineer-Architect Nicolas Sterling and German Architect Elke Sterling- Presser, is based on 30 years of combined ­experience, in the respective fields of rchitecture and Structural engineering.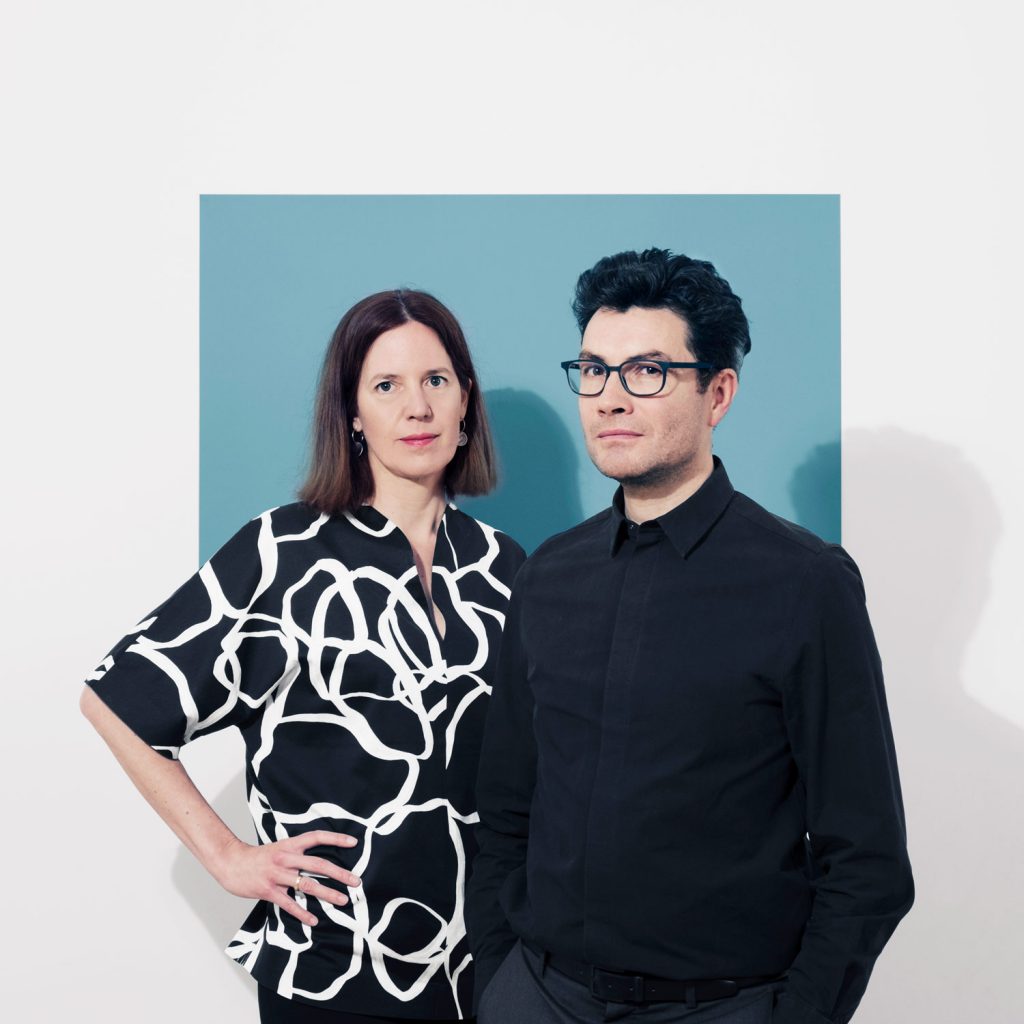 Photo by: Jannike Stelling
The practice has a high-level expertise in designing landmark architectures and structures worldwide, and we stand for design excellence. We contributed to a wide range of programs from design objects and sculptures to multi programmatic theaters and bridges. We are experienced to deliver in various cultural and geographic situations, and well understand the impact of challenging project in unexpected context.