Visitor Center for Arctic Preservation Storage, The Arc, designed by Snøhetta, consists of two opposite masses in form, texture, and color and a glass bridge connecting these masses.
The structure functions as an archive located in the permafrost 1300 kilometers beyond the Arctic Circle in Longyearbyen, Svalbard, 78° north of the Earth's equator. Snøhetta commissioned by Arctic Memory AS.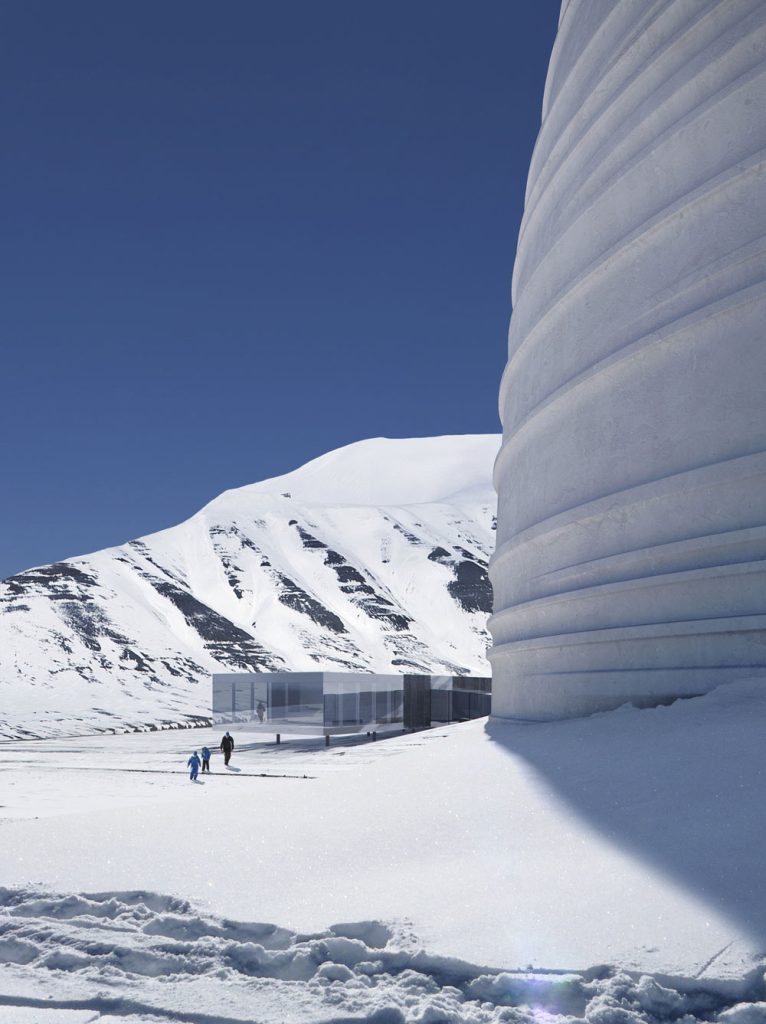 The Visitor Center for Arctic Preservation Storage consists of two separate structures, the entrance, and the exhibition. The entrance includes visitor functions such as the lobby, ticket sales, wardrobe and cafe, production facilities, and technical volumes for the Arctic World Archive.
The entrance building, which has a rational and orthogonal form, contrasts in shape, texture, and color with the exhibition structure, expressing a unique spatial sequence and resembling a monolith with its curvilinear form.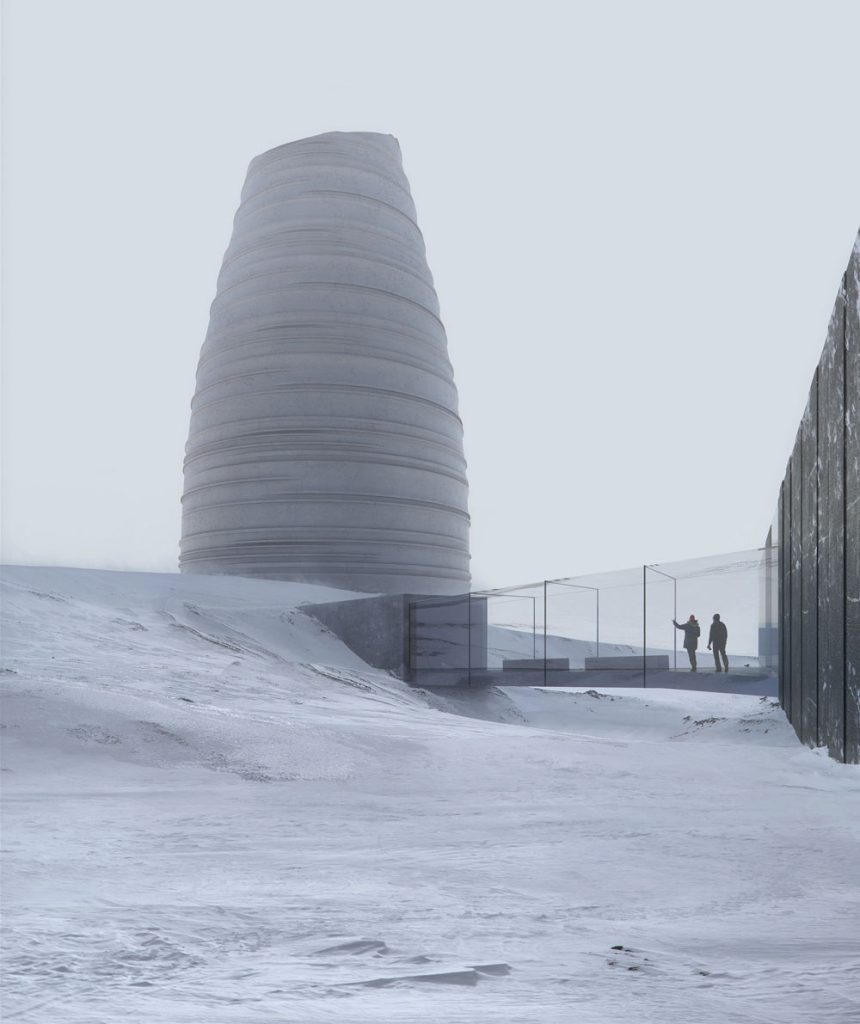 Access to the exhibition building is via a glass bridge to organize visitors into smaller groups. This bridge offers visitors the opportunity to experience the geological formations rising to the south, the magnificent views to the north, and the exterior of the exhibition building.
The entrance is covered with burnt wood and glass panels, while the interior comprises wooden elements left open.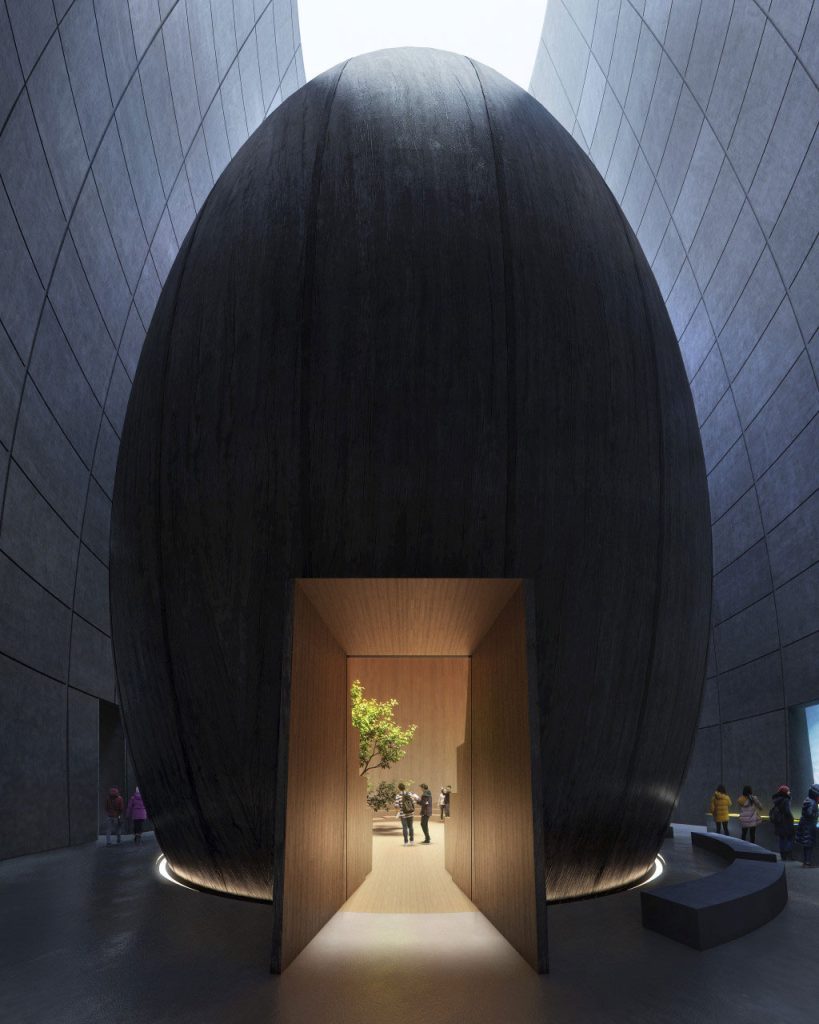 There is an auditorium at the center of the exhibition structure. The interior of this space is made up of bright wooden elements, in contrast to the dark wood in the building shell. At the auditorium's center is a large deciduous tree representing the vegetation that used to grow in Svalbard.
In Svalbard, where many broadleaf tree species grew 56 million years ago when temperatures were above 5-8°C, it is predicted that temperatures necessary for forest regrowth could be reached in just 150-200 years, with the current rate of carbon emissions. While the tree in the ceremony hall is a symbol of the past, it has the mission of reminding us of our responsibility to protect the North Pole and all nature for future generations.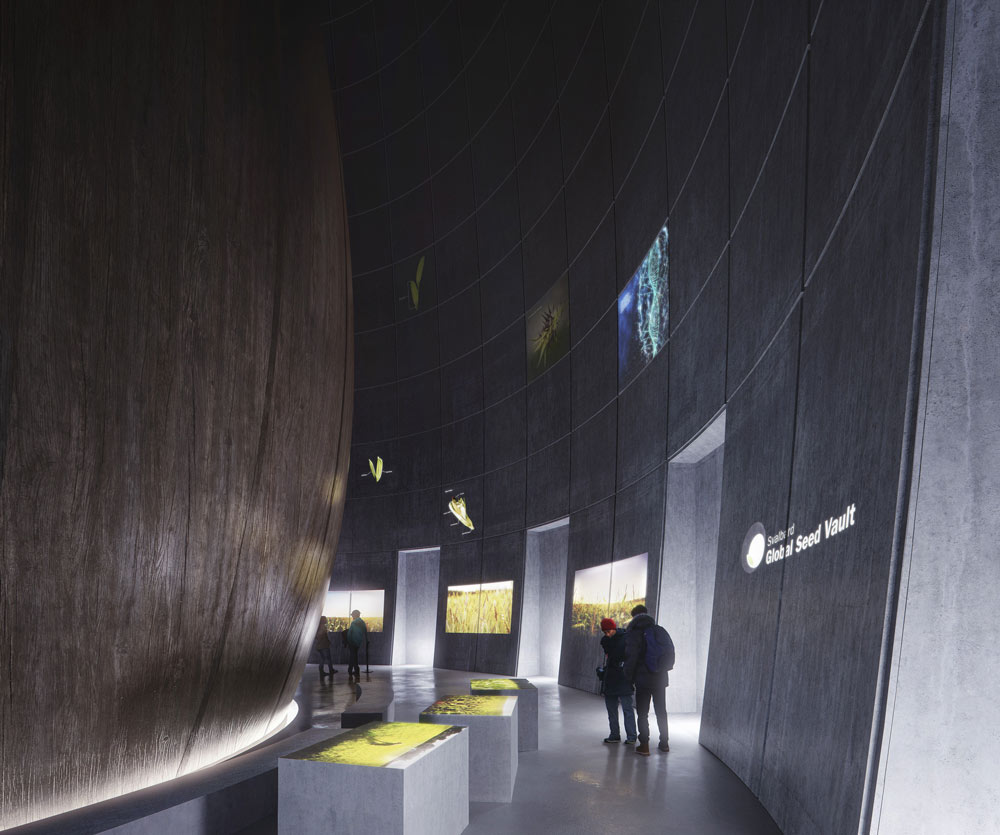 Project Info
Architect: Snøhetta
Location: Longyearbyen, Svalbard
Status: Ongoing
Client: Arctic Memory AS/Piql
Collaborator – Exhibition design: Tellart