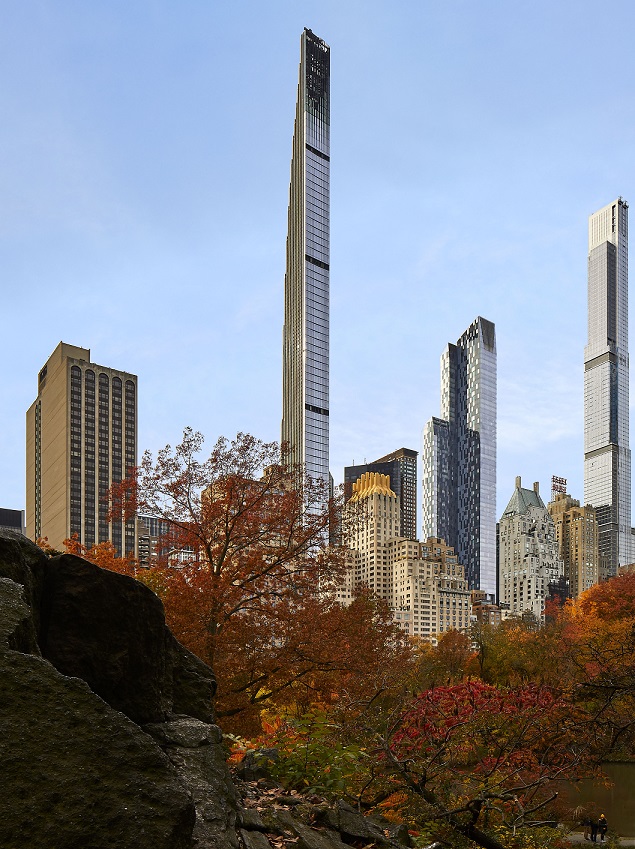 111 West 57th Street, also known as Steinway Tower, was designed by SHoP Architects and completed in 2021. The building is located on Billionaires' Row in Midtown Manhattan; the skyscraper's design was unveiled in 2013, and groundwork began the following year, but the project stopped in 2017 for financial reasons.
Later, as the work continued, the skyscraper reached a super height in 2018. The tower became the world's thinnest skyscraper, with a height-to-width ratio of about 1:24, and one of the tallest buildings in the United States.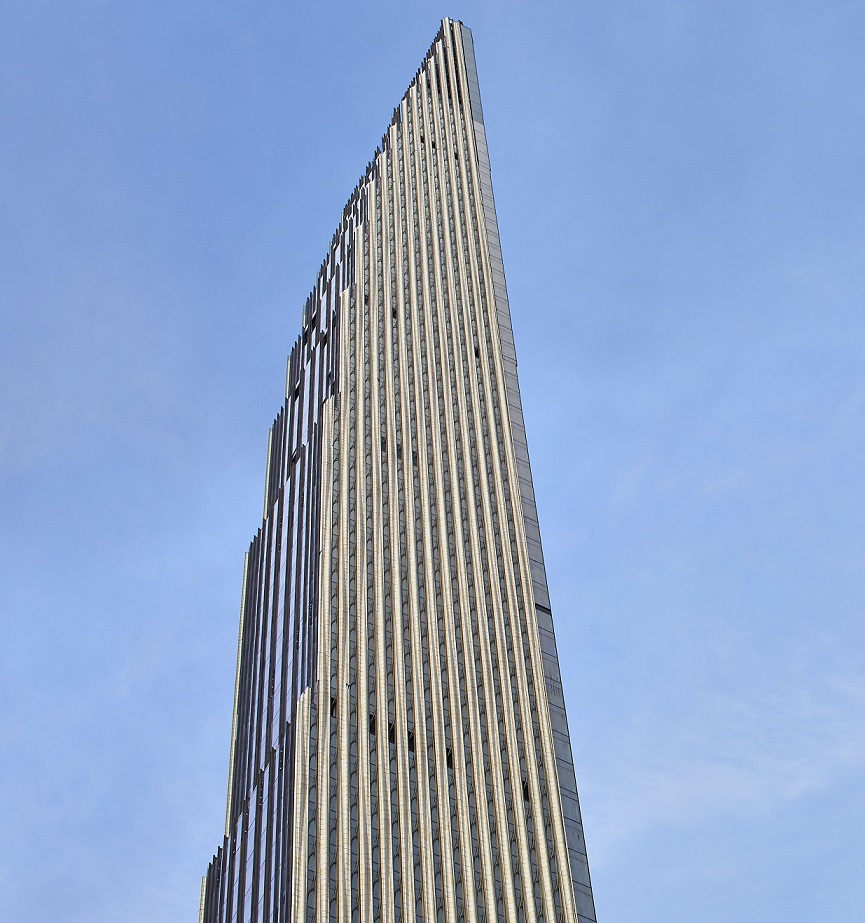 The architects use terracotta, the original material of Manhattan skyscrapers while designing a tower that is both iconic and in harmony with its surroundings. With a modern application method, bronze accented terracotta (terracotta) tiles stand out on the east and west facades with their intertwining wavy pattern. The sides of the skyscraper facing Central Park north and Lower Manhattan south have glass curtain walls.
SHoP Architects designed the 435 m tower, and WSP USA was the structural engineer for the project. At the same time, Jaros, Baum & Bolles was the engineer in charge of mechanical, electrical, and plumbing.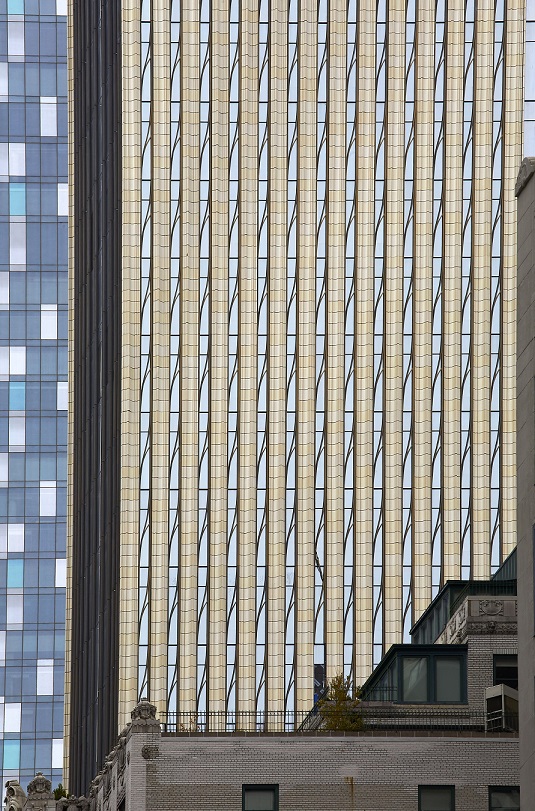 BuroHappold designed the Steinway Tower's facade, and Studio Sofield designed the interior spaces. JDS Development Group restored the landmarked Steinway Hall and its interior, but Walter L. Hopkins planned the interior of the original Steinway Hall. Steinway Hall is also a designated metropolitan landmark and is hailed as a "timeless monument to classical music and architecture."
The building contains 84 stories above ground level or 85, including the roof slab. According to the New York City Department of City Planning, the tower has a gross floor area of 28,170.5 sqm.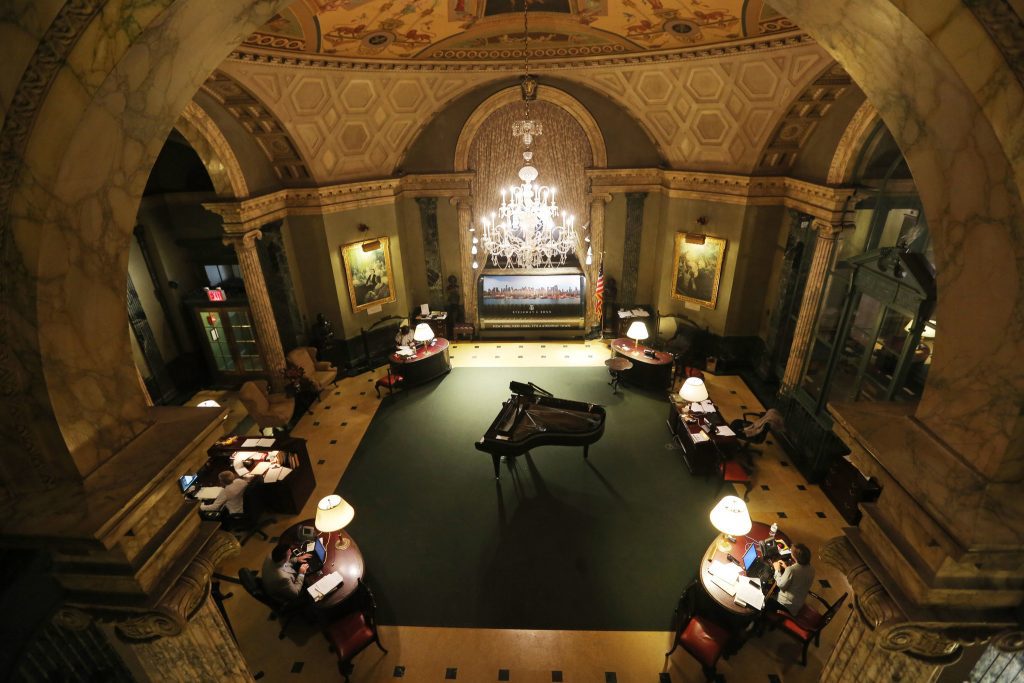 The Steinway Tower, which has a single residence on each floor, houses 60 residences, including 14 residential units in the iconic Steinway building. Additionally, the tower features luxury amenities such as a 25-meter swimming pool, a private dining room, and a two-story fitness center with a terrace.
Gregg Pasquarelli, director of SHoP Architects, emphasizes that they are doing something that has never been done before and states that, as New Yorkers, they are incredibly proud to add a new icon to their city.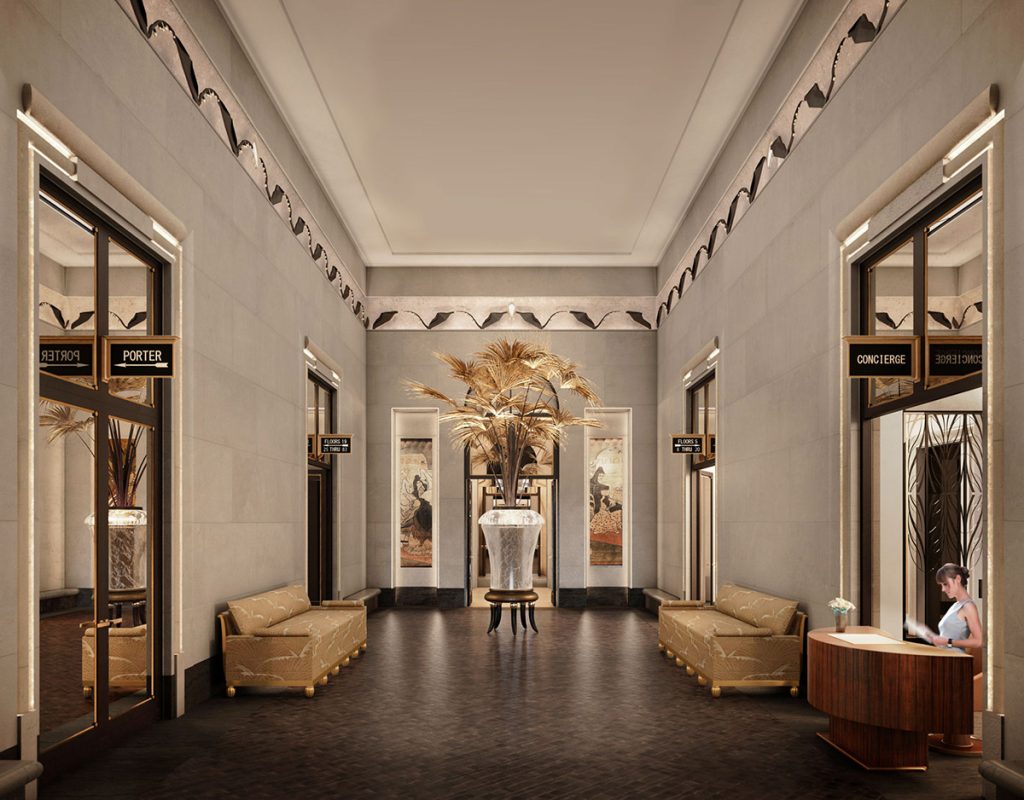 Project Info
Developers: JDS Development Group, Property Markets Group, Spruce Capital Partners
Architect: SHoP Architects
Interior Architect: Studio Sofield
Restoration: Jan Hird Pokorny Associates
Construction: JDS Construction Group
Structural Engineer: WSP Cantor Seinuk
Mechanical, Electrical, and Plumbing Engineer: Jaros, Baum & Bolles
Lighting: L'Observatoire International
Curtain Wall Consultant: Buro Happold
Civil Engineer: AKRF Engineering, P.C.
Acoustics: Longman Lindsey
Geotechnical Engineer: Mueser Ruttedge
Completed: 2022 (residential tower) / 1925 (Steinway Hall)
Renovated: 2019–2021 (Steinway Hall)
Area: 53,172.9 sqm