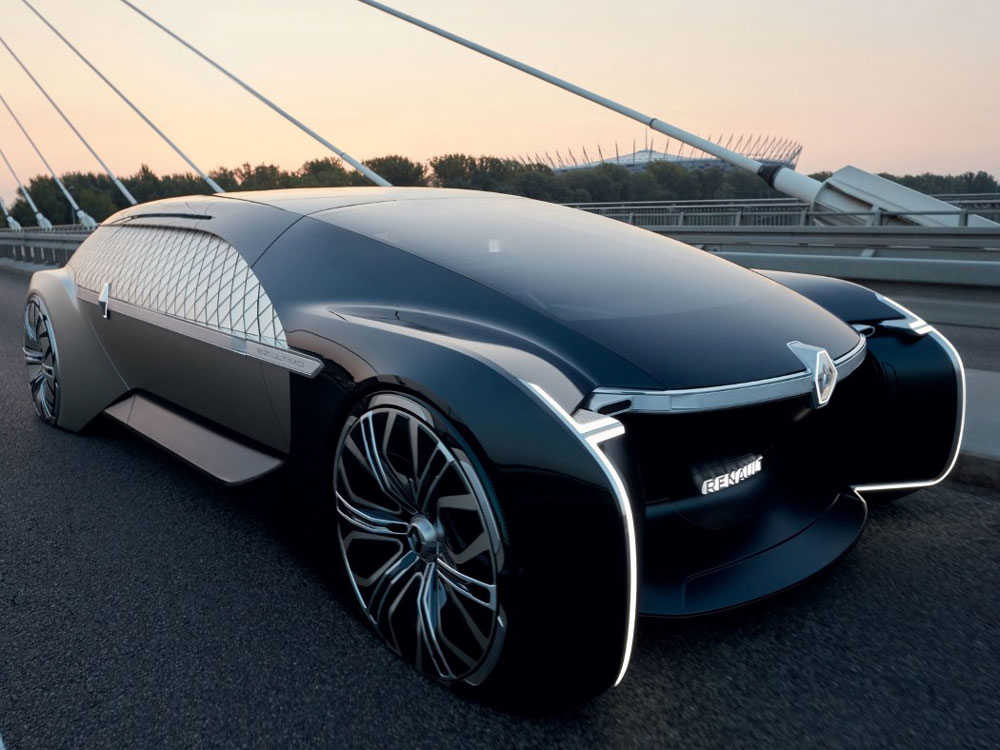 A palace on wheels is now more than a dream; the futuristic concept is already here. Renault EZ-ULTIMO is the premium Robo-driven vehicle designed in flamboyant and audacious curves. The concept design has a dashing presence and unfathomable beauty which raises the experience within this self-driven automotive vehicle. Interiors dazzle and soothe in refreshing colours with ebullient furnishings and tranquil comfort.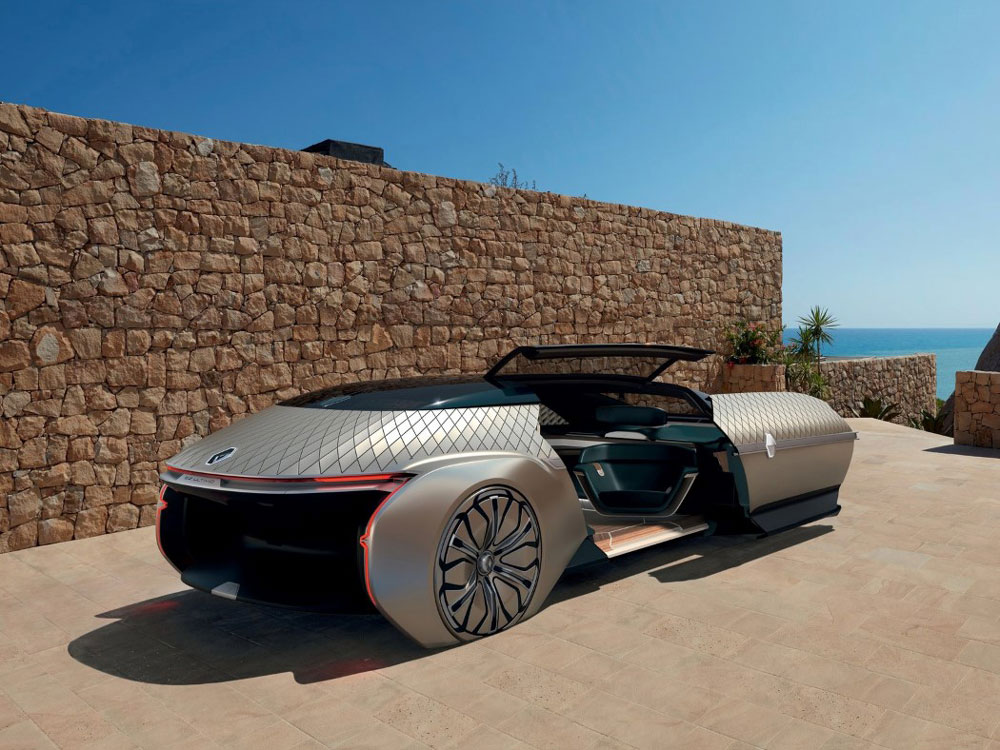 Renault has come forward impeccably challenging every modicum of its category, crafting a class apart experience. The Renault EZ-ULTIMO has an aerodynamic body stands well-groomed in glamour and performance. A melange of black and gold along with fine glass, mosaics and crisscross patterns are exposed on the exterior shell. Black and brown shades draft the interior space inspired by the architectural cues from the living room of a luxurious home.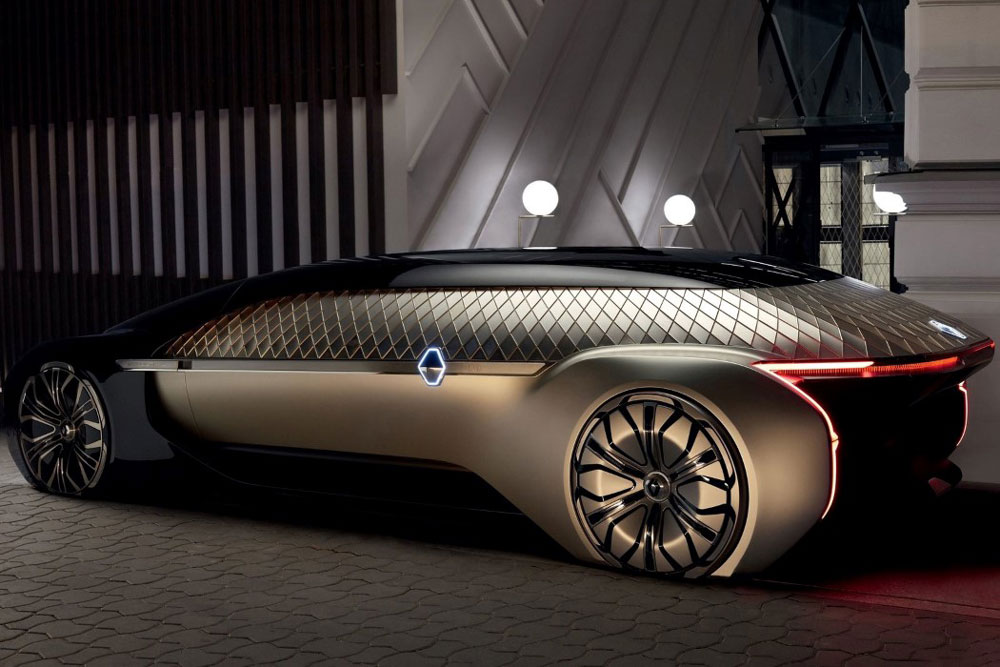 The whole interior space is adequately reflected and composed of French elegance and luxury. The inspirational design of EZ-ULTIMO being driverless, connected, and a hundred per cent electric robot-vehicle reinvents the journey, aimed at all users symbolising the notion of a personal and intimate trip to business and social meetings.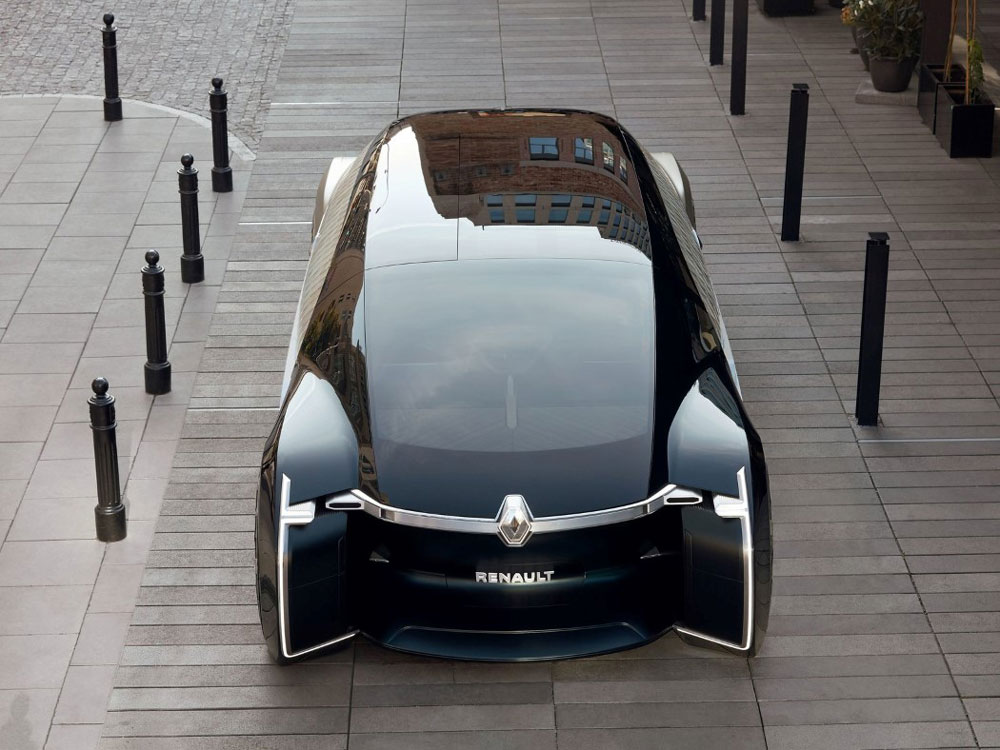 The car is presented with comfortable seating for up to three passengers, provided with a fresh look at their surroundings while being invisible to the outside world. A panoramic glass sunroof and crisscross windows are also encased to the brilliant car.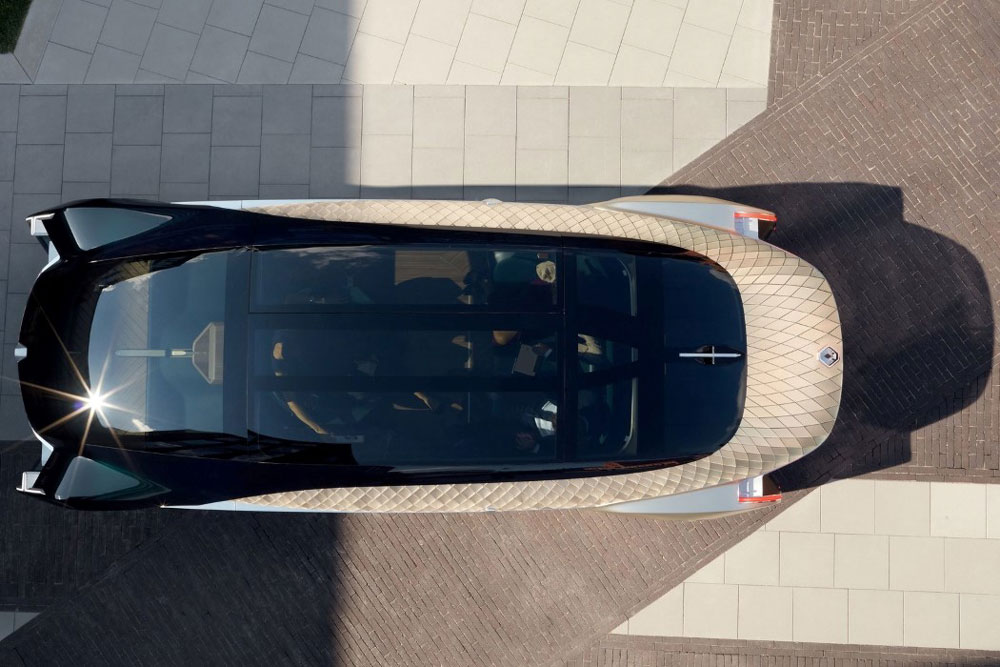 The intricate details of wooden walnut floors, leather upholstery, and marblework elevate the car's nature to that of our home. Along with the seats, the marble table streams delineating the edge, looking polished and elegant. An actual hanging lamp is installed to illuminate the inside of the car. A latticed pattern of 600 diamond shapes resembling an architectural detail along the periphery stretches a grilled view of the outside. This ensures privacy and natural light to flock into it. A glass mosaic in the exterior hull emotes to a gemstone on wheels.
The stunning ornamental features simply complement the charm even when the car is still, giving the appearance of a futuristic carriage. The doors slide sideways allowing us to embark and disembark with flair and finesse.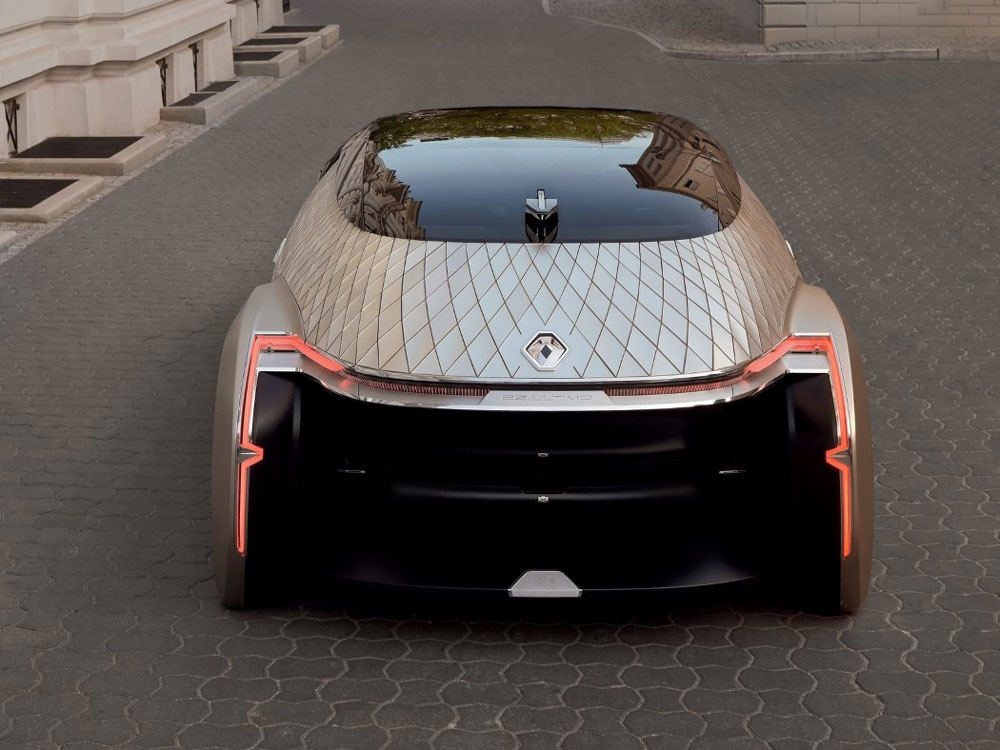 The new vision unveiled by Renault, with shared mobility and future of travel, created waves during the first showcase at the Paris Motor Show in 2018. An elongated majestic profile of 5.6 metres in length, two-tone bodywork and 1.35-metre height that allow EZ-ULTIMO to blend perfectly within a city. The linear lights crevassed into the sharp flaps in the front and back, exhibit a minimalistic suave expression with a neon glow, as the car gently rolls forward in action.