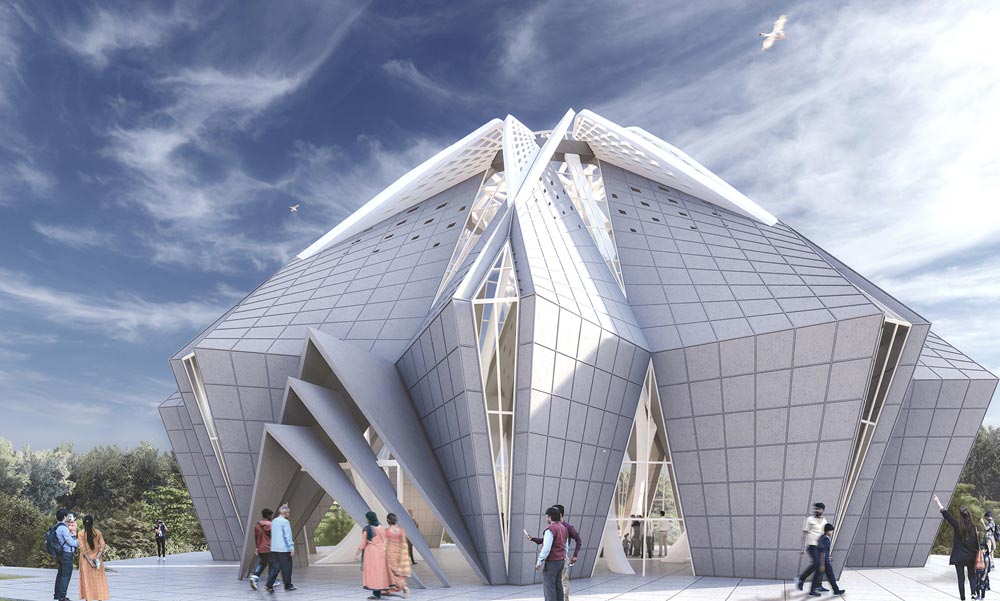 A hendecagon folded to form revitalizing interstitial spaces within the geometry is the new Vernacular Parametric Temple by rat[LAB] Studio and Shilpa Architects in India. The design concept reimagines traditional vernacular philosophy in the parametric form. The sacred abode also called Shirdi Sai Baba Temple, will rise on the outskirts of Chennai. On an 11-acre site in Koppur at the epicentre of a 338-acre masterplan.
An eleven sided polygon conceived into a three-dimensional polyhedron. It forms a fusion of engineering marvel and sacred geometry in balanced harmony. They combine a plethora of algorithmic process interacting with spatial and structural constraints. Tamil Nadu, also known as 'the land of temples', is home to many iconic structures. That have surpassed timeless quality and magnificence. The design thinking by the creators embraces the art, culture and tradition.
As per the client's brief, the project focuses on the number eleven. Owing to numerology and Vaastu, which is an ancient science of design. The hendecagon evolved in three-dimension, gauges the environmental parameters. It reads factors such as daylight, solar heat gain, and the play of light and shadows.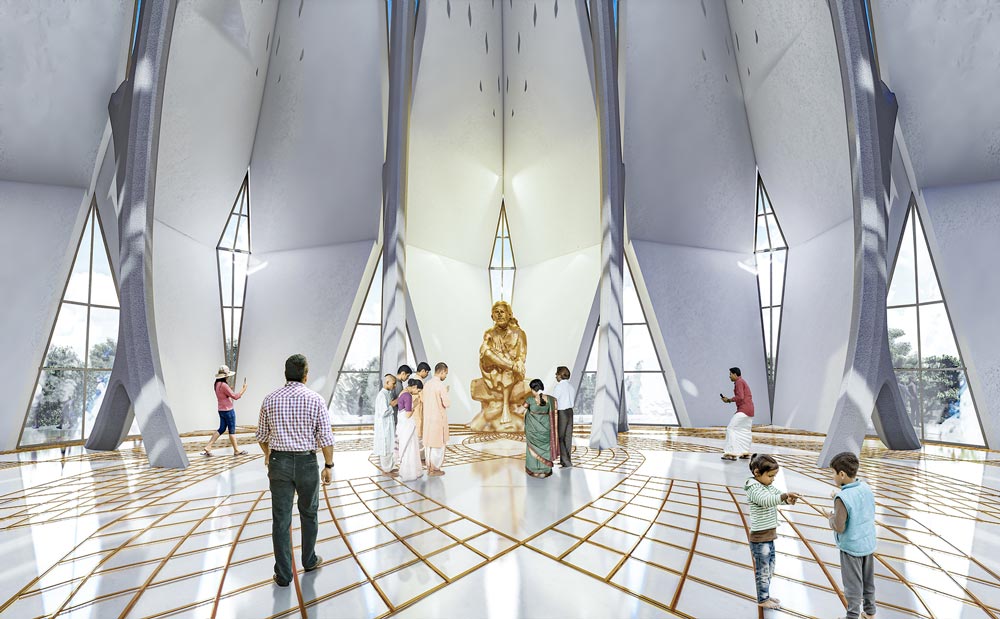 The interiors sparkle in a glorified ambience. The tiling pattern in the main arena reflects the mathematical looping system. It empowers hendecagon's eleven vertices to form interstitial spaces in the geometry. A recurring set of curves engages an ecstatic focal point at the ground level. Here the shape bends and lures the visitors into the prayer area.
A spiritual aura emanates by the sunlight streaming in from the decorated oculus. The designers seek the double-fold origami structure to flourish as a rigid structure. The encircling fluidic columns plunge into the interiors summoning the long-span shell-like structure.
Shilpa Architects seeks inspiration from the Gode Neem Tree of Shirdi, Maharashtra. The parametric and vernacular form traces in symbiosis. As they imbibe a deep sense of spiritual ecstasy. The Vernacular Parametric Temple unfolds its prayer halls by 2021-22. The design stirs the Indian culture to an evolved epitome of the vernacular.