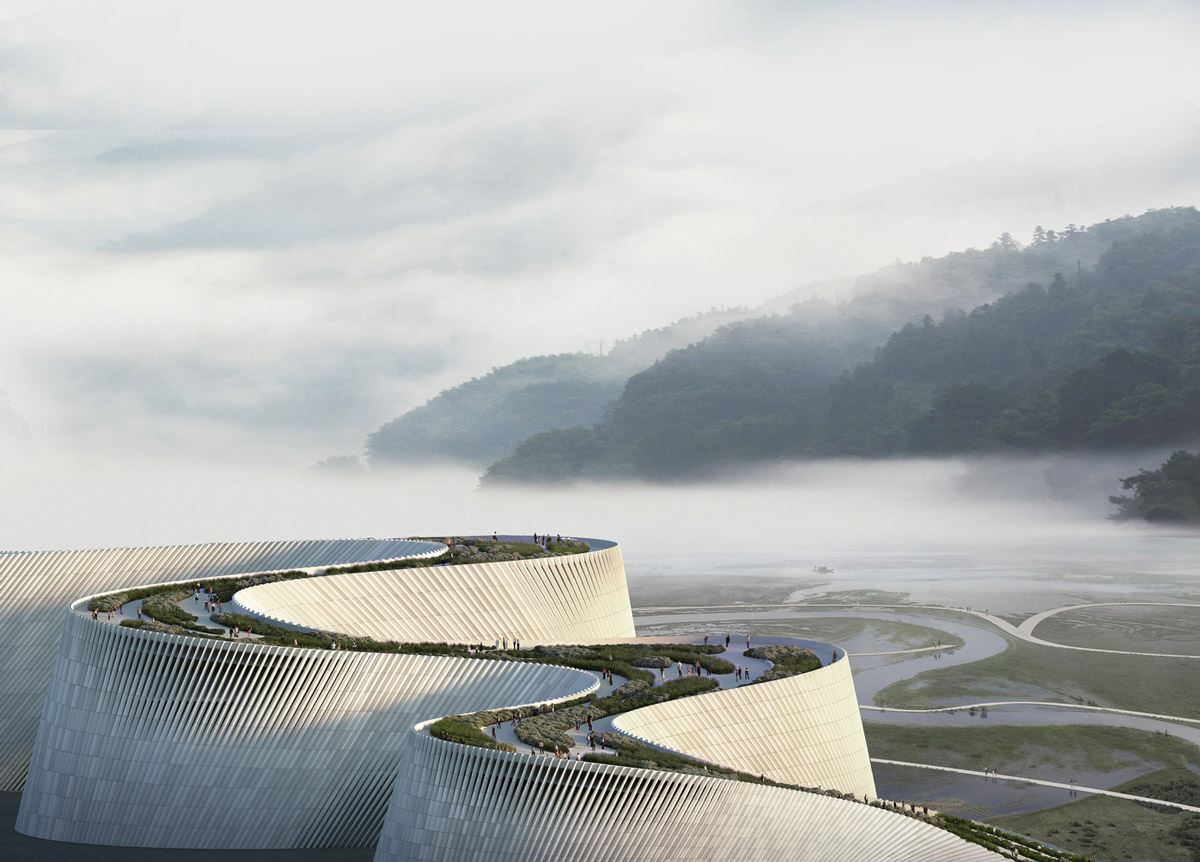 Three modern age frontier architecture firms 3XN, B+H, and Zhubo Design marked as first-place winners in an international design competition for the new Shenzhen Natural History Museum. Once complete, the design blazes to be one of Shenzhen's 'ten cultural facilities of the new era'. It is the first significant all-inclusive natural museum set to spoondrift in Southern China.
Entitled as 'Delta', the winning proposal by 3XN, B+H, and Zhubo design, ventures as a flamboyant rise from the river. An inviting form plunges the visitors to tread along its accessible green ridge on the roof. A public park outspreads the roof to stream about the museum's organic fluid geometry. Upon every turn, it splashes a wave of exhilarating views to the neighbouring park, hills, and lake. Devoted observation points on the roof park enable these visual moments.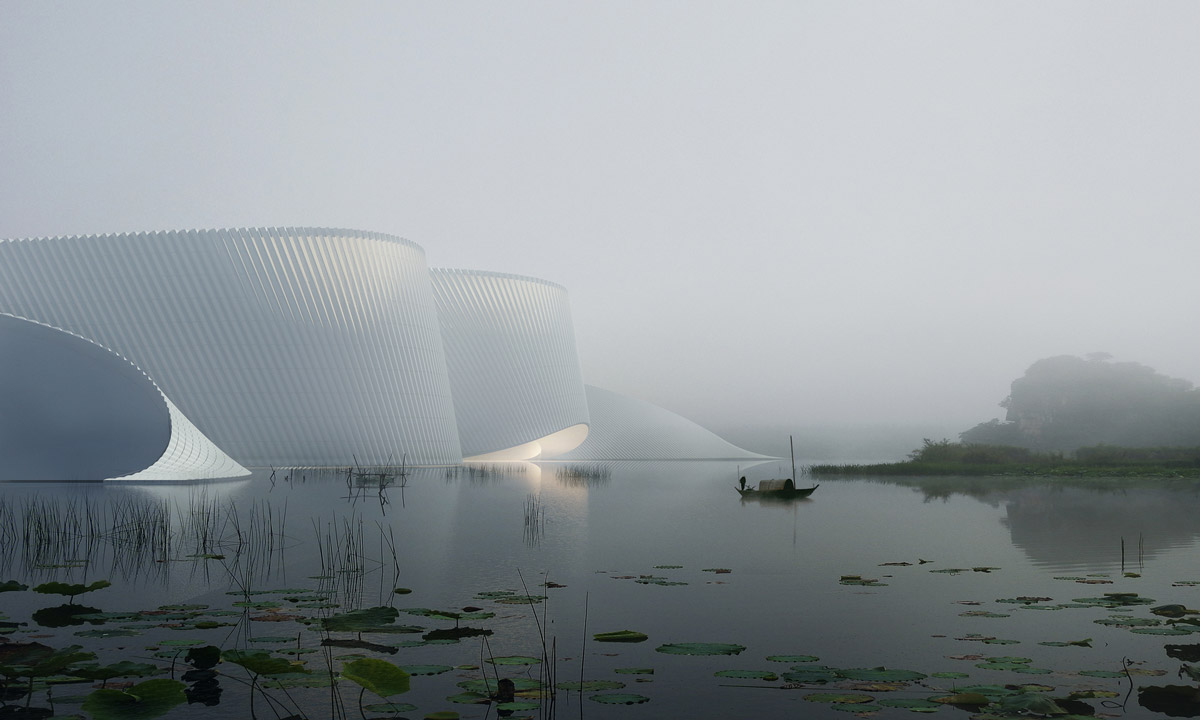 The design transcends the park network and gears to maximize access to the lush green areas. A range of dedicated activities keeps the site rolling throughout the day. From early morning jogs to late evening strolls. Unlocking an opportunity for the residents and visitors in seamless conversation with nature. The undulating form streams into a 'cave' inspired passage. The passage is laced to the museum's lobby and triggered by many cafes and public areas.
The proposed museum site captures the scenic beauty of the Yanzi lake, located in the Pingshan district of Shenzhen. The new 42,000 square meter facility is the world-class natural science museum. Dedicated to interpreting the laws of natural evolution. Most of the interior spaces will be exhibition space, that confines the display of eye-catching dinosaur fossils, ancient extinct species, and other natural histories.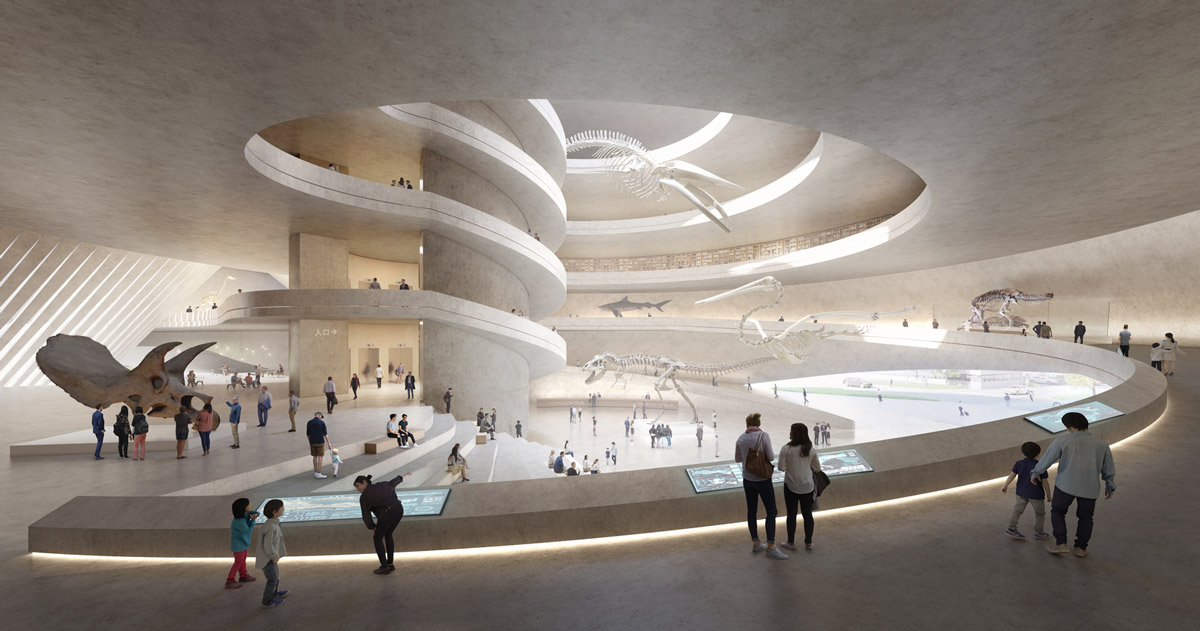 Curvaceous floors, spiralling stairways and ramps encircle the museum with stories from our history. The design drafts minimalistic and composed lighting into its depths, radiating a warm ambience.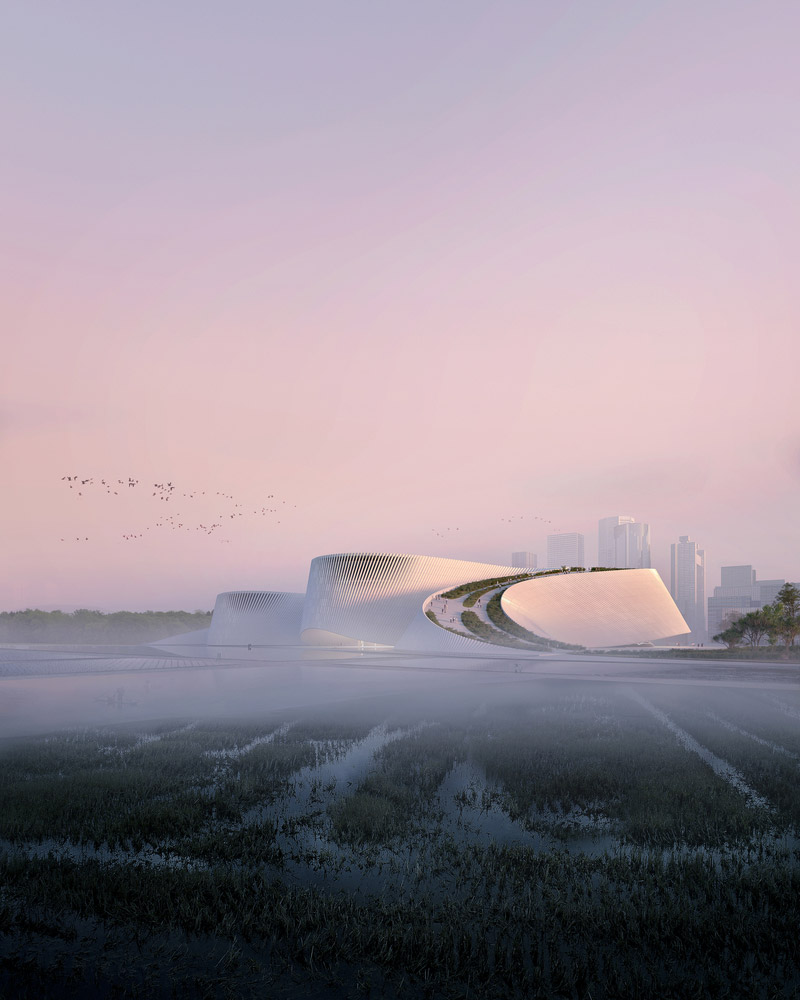 "This building captures the unique atmosphere of a riverfront site and finds the timeless property of water as a concept. The connection between function, site, concept, structure, material, and space is very clear" says Pritzker Prize-winning Yvonne Farrell of Grafton Architects, a judge on the architecture competition that selected the Delta proposal.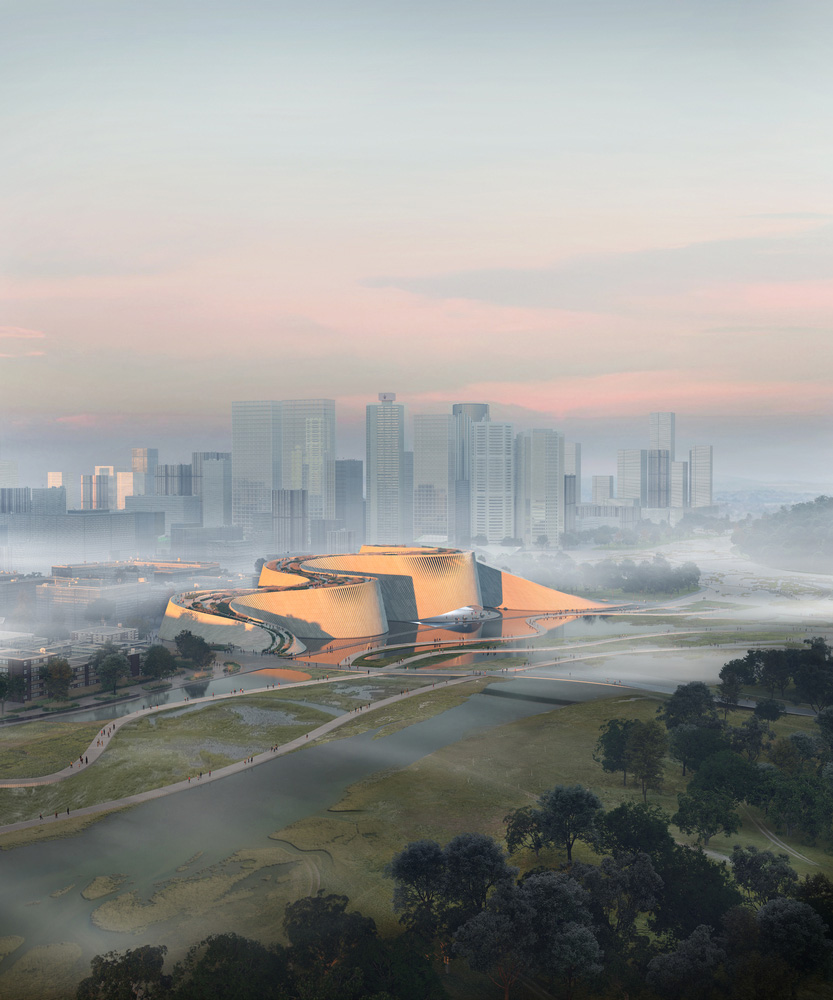 Philip Cox, the founder of Cox Architects, underlined the creativity behind the concept specifying that "the continuously sloping exterior wall with the landscaped roof creates a continuous volume and spatial experience. The form of the cliff is very interesting, and the details are handled well. The layout of the museum and its interaction with ramps and walls create interesting spaces."
Project Name: Shenzhen Natural History Museum
Location: Yanzi Lake, Pingshan Dist., Shenzhen, China
Design Team: 3XN, B+H Architects, And Zhubo Design
Client: Engineering Design Management Center Of Shenzhen Municipal Construction And Public Works Administration
Planned Construction Area: About 42,000 Sqm
GFA: Tentatively 100,000 Sqm
Total Investment: About 3.5 Billion Yuan (Excluding Costs For The Tender)