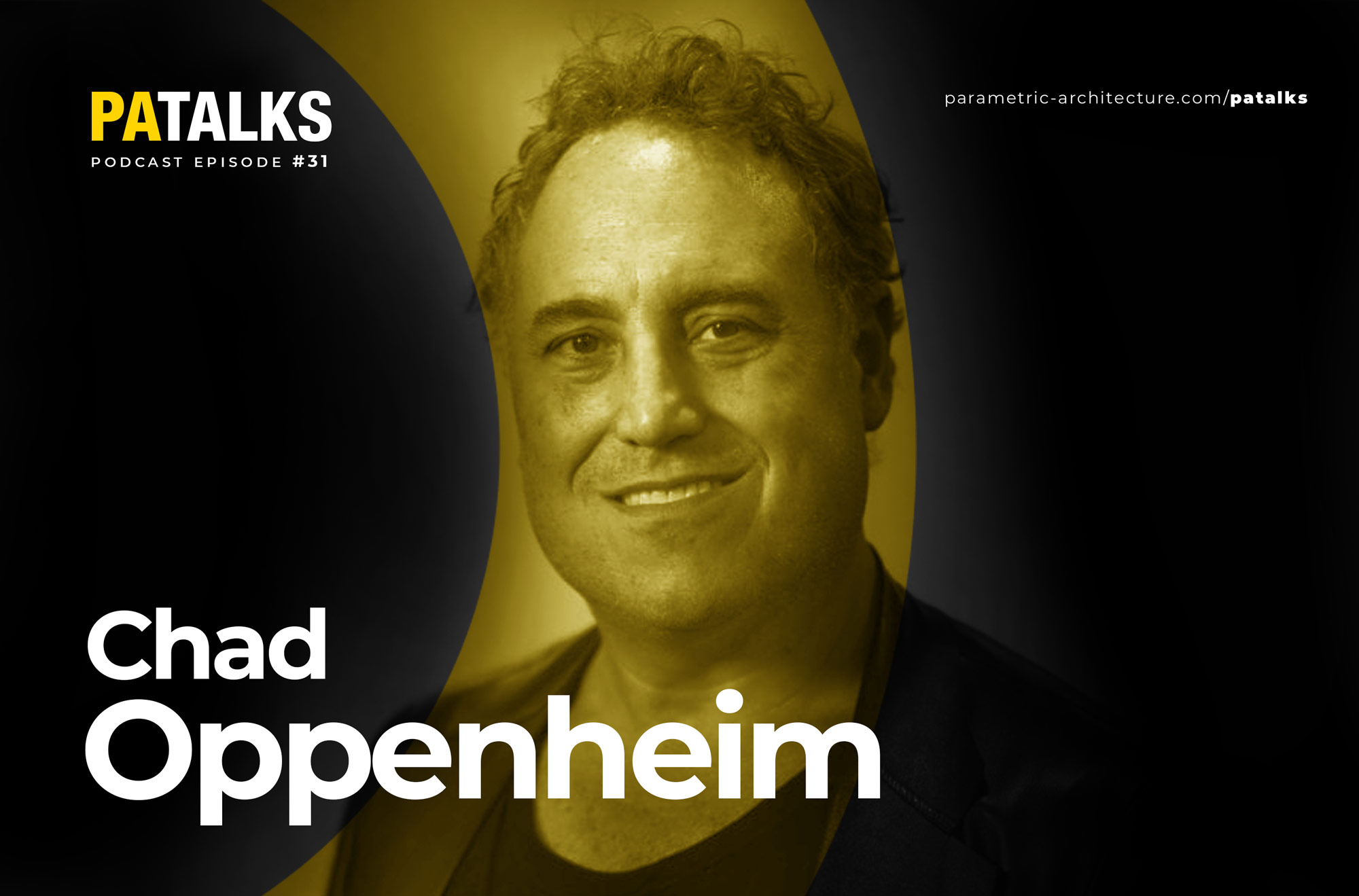 Tune into an insightful discussion in the PA Talks series with Chad Oppenheim, Miami-based architect and founder of Oppenheim Architecture on his prolific works. Oppenheim works have been praised for their ability to transform the prosaic into the poetic. Through passion and sensitivity towards man and nature, Oppenheim creates monumental yet silent architecture that elicits a site's inherent power.
A graduate of Cornell University and a Fellow of the AIA, Chad Oppenheim has lectured widely and has taught at various architecture schools, including most recently at Harvard University's Graduate School of Design. In 1999, he founded Oppenheim Architecture which has garnered global recognition at many scales: from large-scale urban architecture, hotels, and resorts, to private residences, interiors, and furnishings. The firm is notable for designing L.A. Villa, film director Michael Bay's residence.
Watch on YouTube:
The firm has received multiple distinctions, including over 45 AIA Awards. The international practice has received over 80 awards and distinctions, including the AIA's highest distinction, the Silver Medal, and has been featured in numerous publications around the world. In 2018, Oppenheim Architecture was the recipient of one of the National Design Awards by Cooper Hewitt, Smithsonian Design Museum.
Some of his awards are the 2016 AIA Miami, Honor Award of Excellence (Bal Harbor House; South Beach Penthouse), 2015 AIA Miami Merit Award of Excellence (L.A. Villa), 2014 AIA Miami Design Awards (House on a Dune), 2013 AIA Miami Firm of the Year, 2011 World Architecture Festival (Wadi Rum Desert Resort), 2008 AIA Miami Design Awards (Ten Museum Park)
Witness this intriguing design thinker in a candid conversation with Hamid Hassanzadeh, Founder of PA.
Listen on Spotify:
In the PATalks interview series, PA's founder and creative director, Hamid Hassanzadeh, sits down with leading architects and designers to discuss their lives, careers, and visions for the future. Watch/Listen to the episode or subscribe on YouTube, Apple Podcasts, Spotify, and Google Podcasts to catch the whole series.
I hope you enjoy this discussion. Don't forget to subscribe to our YouTube Channel. Please give us your idea about the podcast. Make sure to follow the platform on Instagram, Youtube, and Twitter, and support us on Patreon. Also, you can listen to our podcasts on Spotify, Apple Podcasts, and Google Podcasts. Also, you can use #patalks on Twitter, Instagram, and Facebook to give us feedback about the podcasts. Thank you!