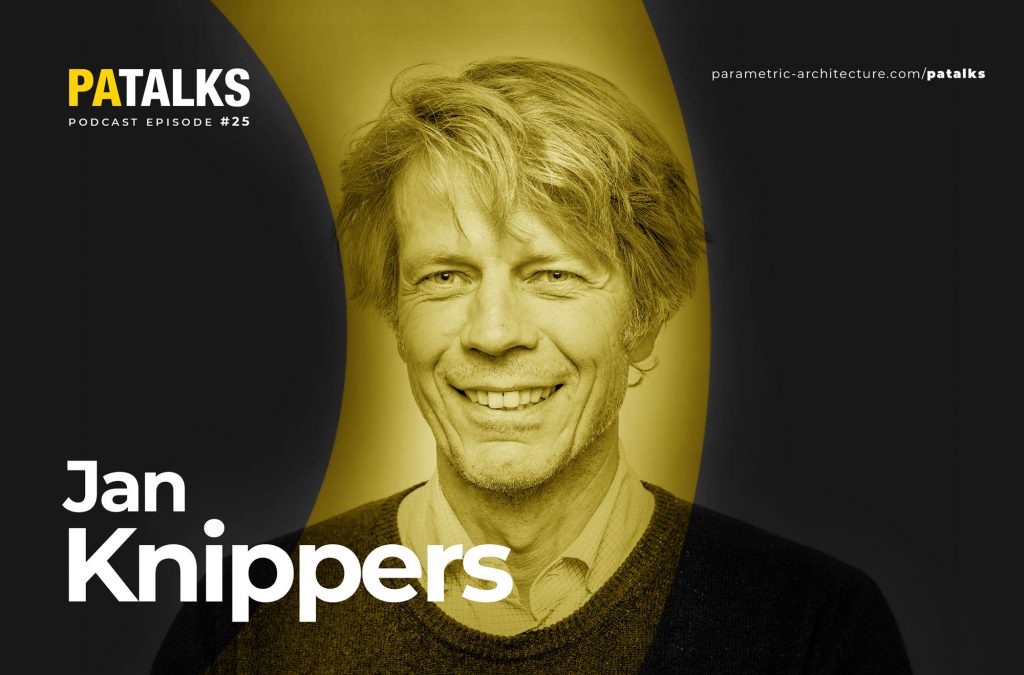 Jan Knippers, a super-genius structural engineer, head of the Institute for Building Structures and Structural Design (ITKE) at the University of Stuttgart, and founder of Jan Knippers Ingenieure was a part of the PA Talks interview series with Hamid Hassanzadeh, the Founder of PA. In this episode, Jan discussed his career, his works, the importance of computational and parametric design tools in engineering, and his interest in innovative and resource-efficient structures created at the intersection of research and development and practice. 
Watch on YouTube:
Jan was born in Düsseldorf and completed his academic studies of structural engineering at the Technische Universität Berlin in 1992 with the award of a Ph.D. After that, he worked for a few years in an internationally recognized engineering firm. Since 2000 he is head of the Institute for Building Structures and Structural Design (ITKE) at the Faculty for Architecture and Urban Design at the University of Stuttgart.
In 2001 he cofounded, together with Thorsten Helbig in Stuttgart, Knippers Helbig Advanced Engineering; and in 2018 Jan Knippers Ingenieure. Knippers focuses on efficient structural design for international and architecturally demanding construction projects involving solid timber, steel, and glass constructions. He specializes in the design of complex-shaped and highly efficient roof and facade structures, as well as in research and development on the use of fiber-based materials and biomimetic structures in architecture.
Listen on Spotify:
In the PATalks interview series, PA's founder and creative director, Hamid Hassanzadeh, sits down with leading architects and designers to discuss their lives, careers, and visions for the future. Watch/Listen to the episode or subscribe on YouTube, Apple Podcasts, Spotify, and Google Podcasts to catch the whole series.
I hope you enjoy this discussion. Don't forget to subscribe to our YouTube Channel. Please give us your idea about the podcast. Make sure to follow the platform on Instagram, Youtube, and Twitter, and support us on Patreon. Also, you can listen to our podcasts on Spotify, Apple Podcasts, and Google Podcasts. Also, you can use #patalks on Twitter, Instagram, and Facebook to give us feedback about the podcasts. Thank you!