PA Sense 03 – Moshe Safdie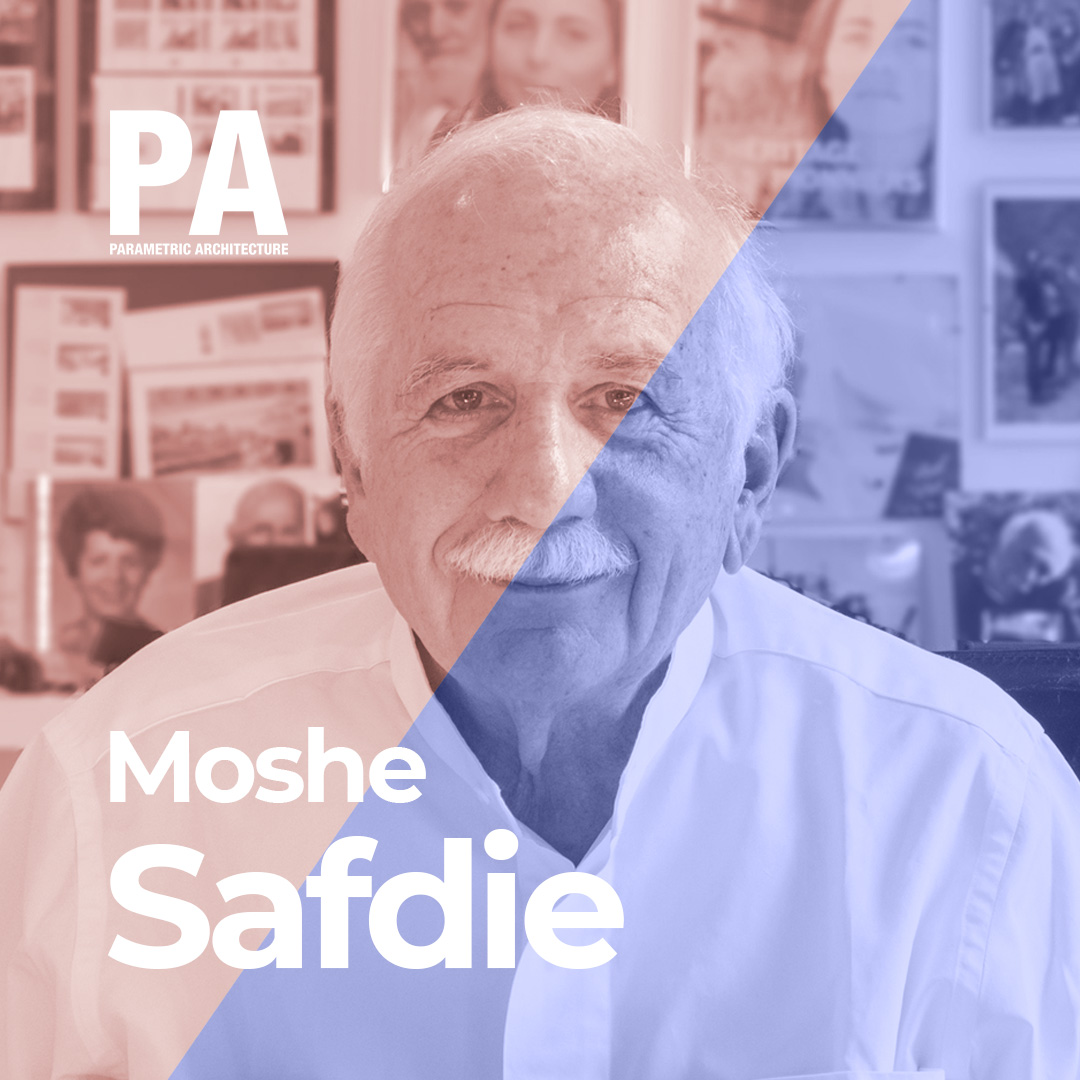 When we talk about Moshe Safdie, I'm sure that he should need no introduction. He is famous for his megastructures, built allover the world. Hamid Hassanzadeh of ParametricArchitecture, sat down with Moshe Safdie during the Covid-19 lockdown and discussed with him about his story of becoming an architect, establishing his practice, his very first project Habitat 67, humanizing the mega-scale, COVID's impact and more.
Spotify:
"What do I consider as a good architecture? I have a few tests. Don't judge a building when it opens. Go back twenty years later, how has it weathered, how has the technology survived? How has it adapted to the way people use it or vice versa? Does it feel still fresh? And Habitat 67 is an example of that which is still fresh" says Moshe Safdie to Hamid Hassanzadeh.
Moshe Safdie is an architect, urban planner, author, educator, and theorist. Over a celebrated 50-year career, Safdie has explored the essential principles of socially responsible design with a distinct visual language. Moshe Safdie graduated from McGill University and after apprenticing with Louis I. Kahn in Philadelphia, he returned to Montréal to oversee the master plan for the 1967 World Exhibition. In 1964 he established his own firm to realize Habitat '67, an adaptation of his undergraduate thesis and a turning point in modern architecture.
Moshe Safdie is the Author of four books and a frequent essayist and lecturer. Safdie's global practice includes projects in North and South America, the Middle East, the developing world and throughout Asia and Australia. Some of his projects that I'm sure you all know them, are: Habitat 67 in Montreal Canada, Marina Sands Bay, Art Science Museum, Jewel Changi Airport, Crystal Bridges Museum of American Art and many more amazing projects.
Listen on: Spotify, Apple Podcasts, and Google Podcasts
Subscribe to our Podcasts:
Please subscribe to PA Sense podcast on Spotify, Apple Podcast, and Google Podcast in order not to miss a single episode. Please share this podcast with the URL. Also you can use #pasense on twitter, Instagram, facebook to give us a feedback about the podcasts. Thank you!