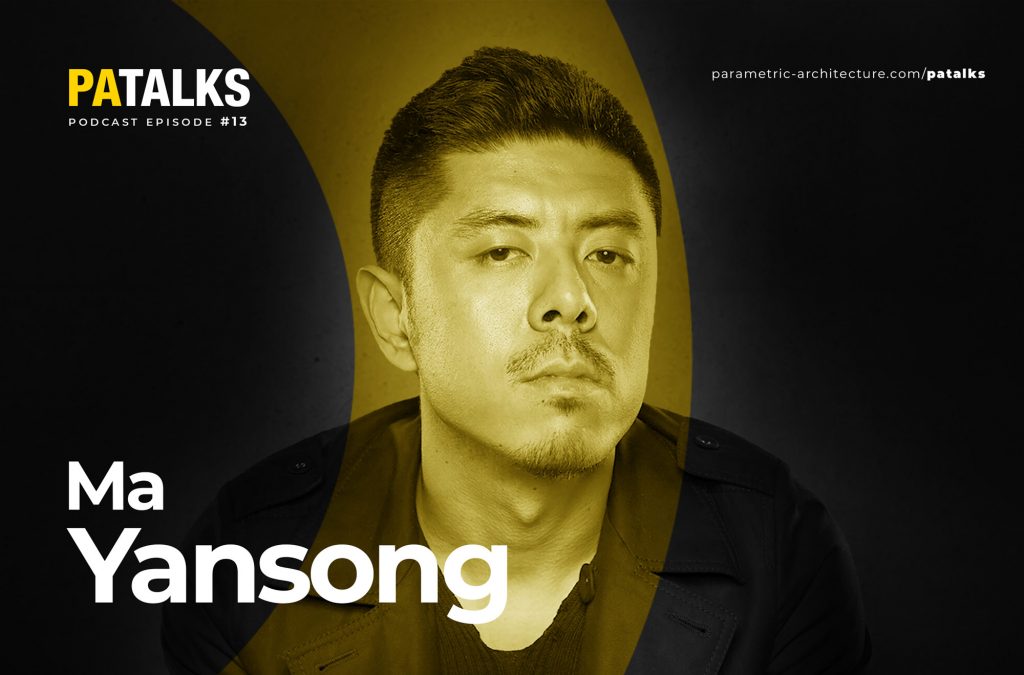 In this episode of PA Talks, the Founder of PA – Hamid Hassanzadeh, interviewed the founder and innovator of MAD Architects Ma Yansong through an Instagram live session. Ma Yansong brought fame to the architecture field in China by becoming a worldwide known Chinese architect in the international scene. His interests lie in exploring contemporary architecture with context-aware designs in relation to eastern values of nature, resulting in complex geometries that inspire with awe.
He first started studying architecture at Beijing Institute of Civil Engineering and Architecture, later on building upon his education by completing a Masters's degree at Yale University, where he gained recognition with his "Floating Islands" project. Ma worked for Zaha Hadid Architects and Peter Eisenman. In 2004 he founded MAD Architects, within that year he won an award for his unique building "Absolute Towers", completed in 2006. His signature projects include Harbin Opera House, Hutong Bubble, Huangshan Mountain Village, China Wood Sculpture Museum. He reflected his "Shanshui City" concept, which called for balancing the natural environment, the urban landscape, and society in new ways through architecture.
Ma's vision of "Shanshui City" was MAD's core design philosophy. It was present in much of his work, reflected in buildings with soft curves, public spaces, and gardens. Absolute World Towers 1 and 2, were among his best-known designs. They appear to twist organically up into the sky, standing in stark contrast to the nearby rectangular boxlike skyscrapers. The duo represented Ma's first major international architectural competition victory (2006).
Tune in to another exciting episode of the PA Talks series with Ma Yansong with Hamid Hassanzadeh.
In the PATalks interview series, PA's founder and creative director, Hamid Hassanzadeh, sits down with leading architects and designers to discuss their lives, careers, and visions for the future. Watch/Listen to the episode or subscribe on YouTube, Apple Podcasts, Spotify, and Google Podcasts to catch the whole series.
I hope you enjoy this discussion. Don't forget to subscribe to our YouTube Channel. Please give us your idea about the podcast. Make sure to follow the platform on Instagram, Youtube, and Twitter, and support us on Patreon. Also, you can listen to our podcasts on Spotify, Apple Podcasts, and Google Podcasts. Also, you can use #patalks on Twitter, Instagram, and Facebook to give us feedback about the podcasts. Thank you!