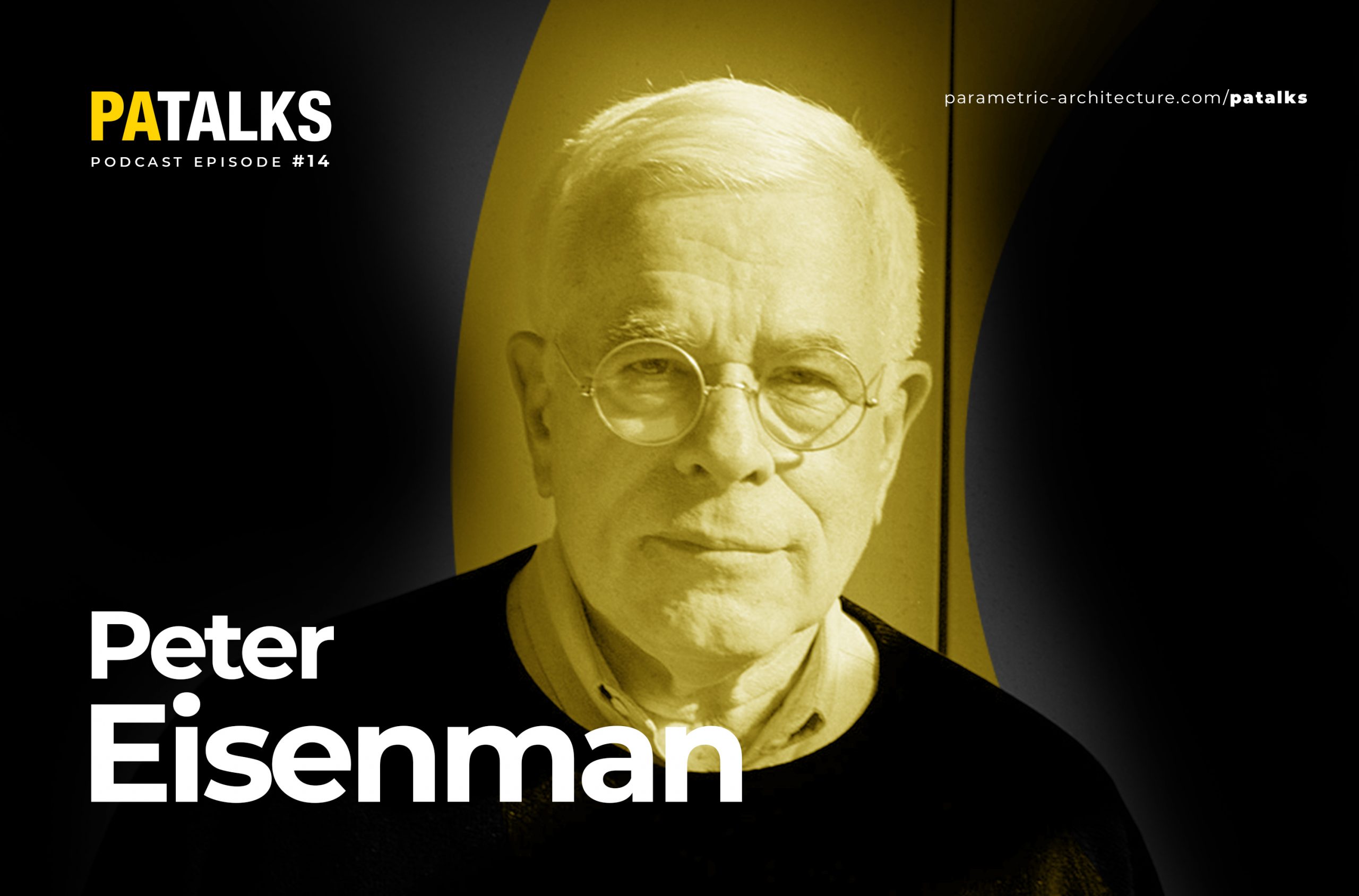 PA interviewed one of New York Five; Peter Eisenman, architect, educator, and founder of Eisenman Architects for the PA Talks series. Eisenman conversed with Hamid Hassazadeh, the founder of PA on a diverse range of topics covering his journey, inspiration, and his works.
In this interview, Eisenman shared the two core ways to think about architecture. He also discussed his interest in conceptuality, his inspirations in building the Memorial to the Murdered Jews of Europe. He also talked about his teaching experiences. Lastly, he also advised not to copy current trends but to learn architecture and transform those findings into meaningful projects.
About the Architect
Peter Eisenman has been one of architecture's foremost theorists of recent decades but also has an apathy for current trends that architects engage in. Prior to establishing a full-time architectural practice in 1980, Mr. Eisenman worked as an independent architect, educator, and theorist. In 1967, he founded the Institute for Architecture and Urban Studies (IAUS), an international think tank for architecture in New York, and served as its director until 1982.
Mr. Eisenman is a member of the American Academy of Arts and Sciences and the American Academy of Arts and Letters. Among other awards, in 2001 he received the Medal of Honor from the New York Chapter of the American Institute of Architects, and the Smithsonian Institution's 2001 Cooper-Hewitt National Design Award in Architecture. Popular Science magazine named Mr. Eisenman one of the top five innovators of 2006 for the University of Phoenix Stadium for the Arizona Cardinals.
Currently, the Charles Gwathmey Professor in Practice at the Yale School of Architecture, Mr. Eisenman's academic career also includes teaching at Cambridge, Princeton, Harvard, and Ohio State universities. He is also an author, whose most recent books include: Written Into the Void: Selected Writings, 1990-2004 (Yale University Press, 2007) and Ten Canonical Buildings, 1950-2000 (Rizzoli, 2008), which examines in depth buildings by ten different architects, and the Lateness.
Mr. Eisenman holds a Bachelor of Architecture degree from Cornell University, a Master of Science in Architecture degree from Columbia University, and M.A. and Ph.D. degrees from Cambridge University (U.K). He holds honorary Doctorates of Fine Arts from the University of Illinois, Chicago, the Pratt Institute in New York, and Syracuse University. In 2003, he was awarded an honorary Doctorate in Architecture by the Università La Sapienza in Rome.
He is an internationally acknowledged architect and educator whose award-winning large-scale housing and urban design projects, innovative facilities for educational institutions, and series of inventive private houses attest to a career of excellence in design. Eisenman has built little, despite his symbolic influence on the field. The most ground-breaking works include House VI, the Memorial to the Murdered Jews of Europe, the City of Culture of Galicia, and the Wexner Center for the Arts.
Tune in to an insightful conversation with Peter Eisenman in the PA Talks series.
In the PATalks interview series, PA's founder and creative director, Hamid Hassanzadeh, sits down with leading architects and designers to discuss their lives, careers, and visions for the future. Watch/Listen to the episode or subscribe on YouTube, Apple Podcasts, Spotify, and Google Podcasts to catch the whole series.
I hope you enjoy this discussion. Don't forget to subscribe to our YouTube Channel. Please give us your idea about the podcast. Make sure to follow the platform on Instagram, Youtube, and Twitter, and support us on Patreon. Also, you can listen to our podcasts on Spotify, Apple Podcasts, and Google Podcasts. Also, you can use #patalks on Twitter, Instagram, and Facebook to give us feedback about the podcasts. Thank you!