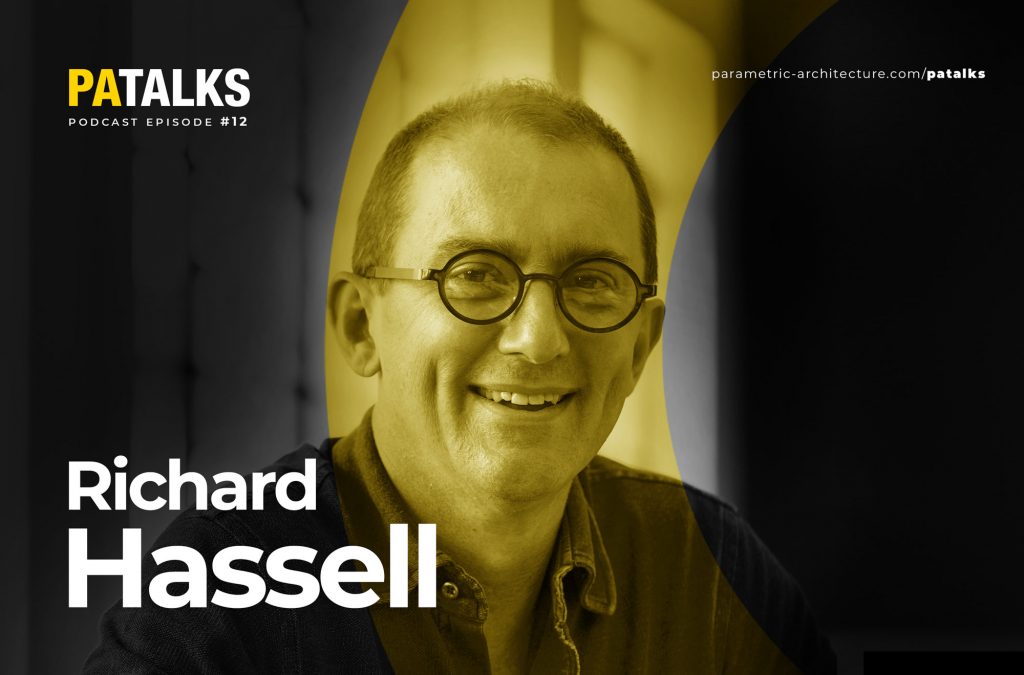 Richard Hassell, founding director of award-winning WOHA Architects was interviewed by Hamid Hassanzadeh, Founder of PA in a candid conversation on his diverse set of works in the PA Talks series. Richard Hassell was born in 1966 and graduated from the University of Western Australia in 1989. He was awarded a Master of Architecture degree from the RMIT University, Melbourne in 2002.
He is a board member of Singapore's Urban Redevelopment Authority's (URA) Design Advisory Committee and served as a member of the Housing and Development Board (HDB) Architectural Design Panel. He has served as a board member of the Building and Construction Authority of Singapore, as well as committees for the URA and the DesignSingapore Council. He is currently an Adjunct Professor at the University of Western Australia.
Richard Hassell has continuously maintained a parallel – and related – art practice. Whereas WOHA operates in the built environment, this art research focuses on pattern, ornament, and decoration. The two bodies of work share a focus on complex systems, recursive procedures, and emergent behaviors. The art explores the representational, artistic, and decorative possibilities of these fields. The geometries of interest are fractal, self-similar, and complex tilings, which have emergent qualities in common with natural or urban systems. The tessellation artworks draw on the legacy of M.C. Escher and extend it into recent mathematics which was mostly discovered after his death in 1975. They also include many visual and wordplay references to the history of art, science, and mathematics. The artwork research feeds back into some elements in the WOHA projects, via installations, claddings, facades, and screens.
Artworks
The works include limited edition prints, unique multiples, textiles and rugs, 3-dimensional, community art, and architectural installations and facades. Richard Hassell's art has been exhibited in institutional and private venues in the USA, Europe, and Asia, and is in private collections in Europe, Asia, the USA, and Australasia.
About WOHA
WOHA – a Singapore-based architectural practice founded by Wong Mun Summ and Richard Hassell in 1994 – has gained global recognition for their integration of environmental and social principles at every stage of the design process. They have designed a diverse amount of innovative and highly influential projects, which have been built in a number of cities and countries, and their best-known projects have been widely publicized as benchmarks for sustainable design.
Hope you enjoy this discussion. Don't forget to subscribe on our YouTube Channel. Give us your idea about the podcast. Make sure to follow the platform on Instagram, Youtube, Twitter and support us on Patreon. Also, you can listen to our podcasts on Spotify, Apple Podcasts, and Google podcasts. Also, you can use #patalks on twitter, Instagram, Facebook to give us a feedback about the podcasts. Thank you!