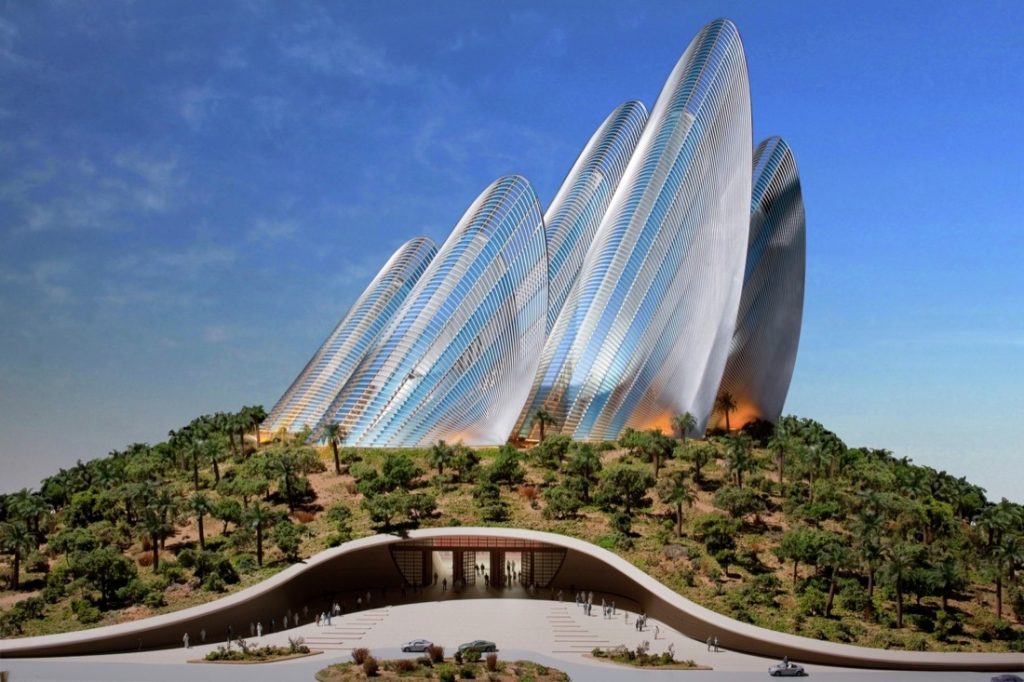 Located at the center of Abu Dhabi's Saadiyat Island Cultural District, Foster+Partnes unveiled Zayed National Museum in 2010. Its debut has been repeatedly postponed. Originally scheduled to open in 2012, the date has been pushed back to 2013, then 2021, and now 2025.
The museum was designed for, the founder and first president of the UAE, Zayed bin Sultan Al Nahyan's memorial. The Zayed National Museum announced a ten-year agreement with the British Museum in 2009. The British Museum would help with curation and lend the Zayed National Museum roughly 500 of its artifacts.
The 44,000 m2 project by Foster+Partners works in collaboration with RLB as Quantity Surveyor; AKT/WSP Grop as structural Engineer; WATG Landscape as Landscape architect and Claude Engle as Lighting Engineer.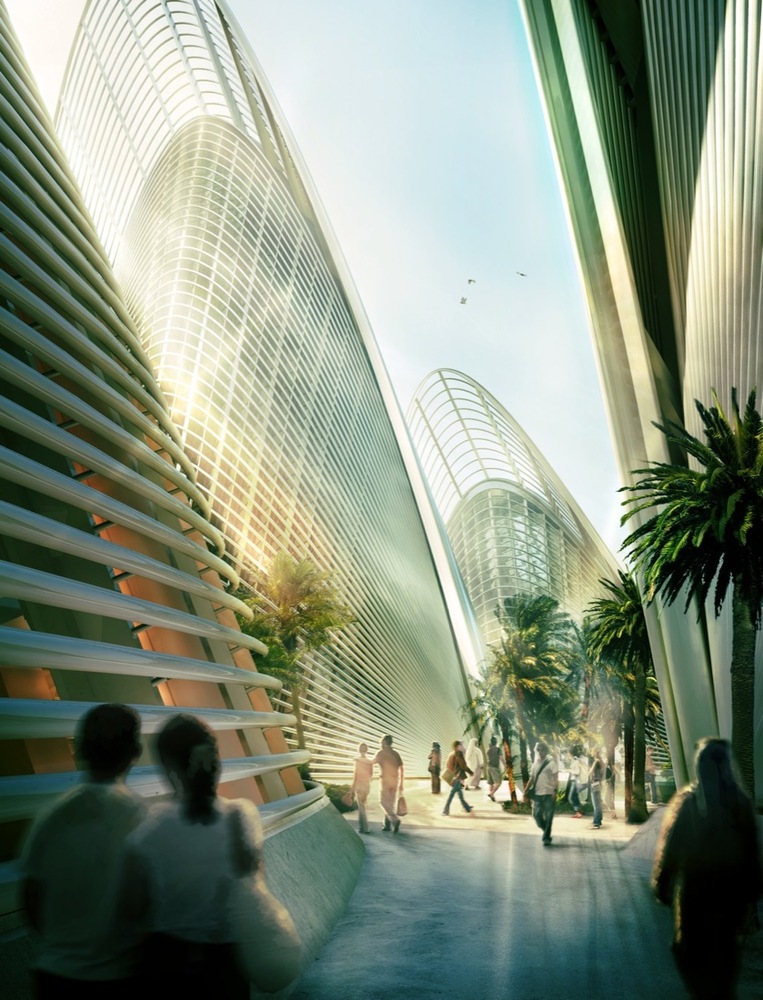 Architecturally, the goal has been to construct a museum that is sustainable, welcoming, and culturally appropriate for its location by combining a highly efficient, contemporary shape with elements of traditional Emiratis architecture and hospitality.
Inside of the museum, the galleries are located within a mound whose shape is an abstraction of the Emirates' geography. Above this are five lightweight steel structures that have been aerodynamically molded to serve as solar thermal towers. Because of the thermal stack effect, the heat at the top of the towers draws air up vertically via the galleries. Air vents open at the top of the wing-shaped towers, drawing hot air out by utilizing the negative pressure on the lee of the wing profile. Fresh air is also collected at ground level and drawn through hidden ground-cooling pipes before being released into the museum's foyer.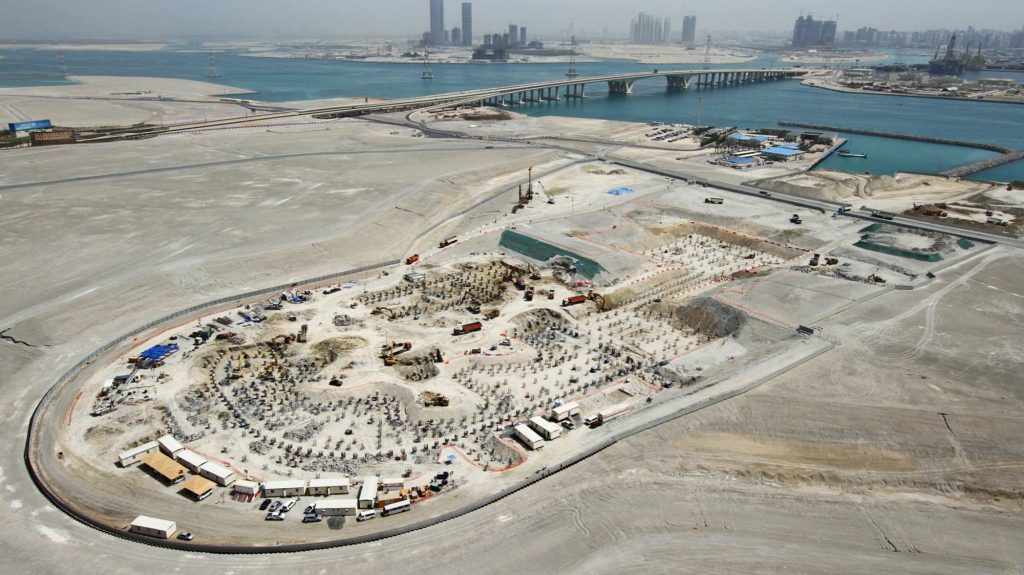 According to Foster+Parnets, pod-shaped galleries are suspended over a dramatic top-lit central lobby, which is dug into the earth to exploit its thermal properties and brings together shops, cafes, and informal venues for poetry and dance performances, balancing the lightweight steel structures with a more monumental interior experience. The treatment of light and shade is consistent throughout, drawing on a tradition of discrete, deliberately positioned openings that capture and guide the region's powerful sunlight to illuminate and animate these sculptural interior spaces.