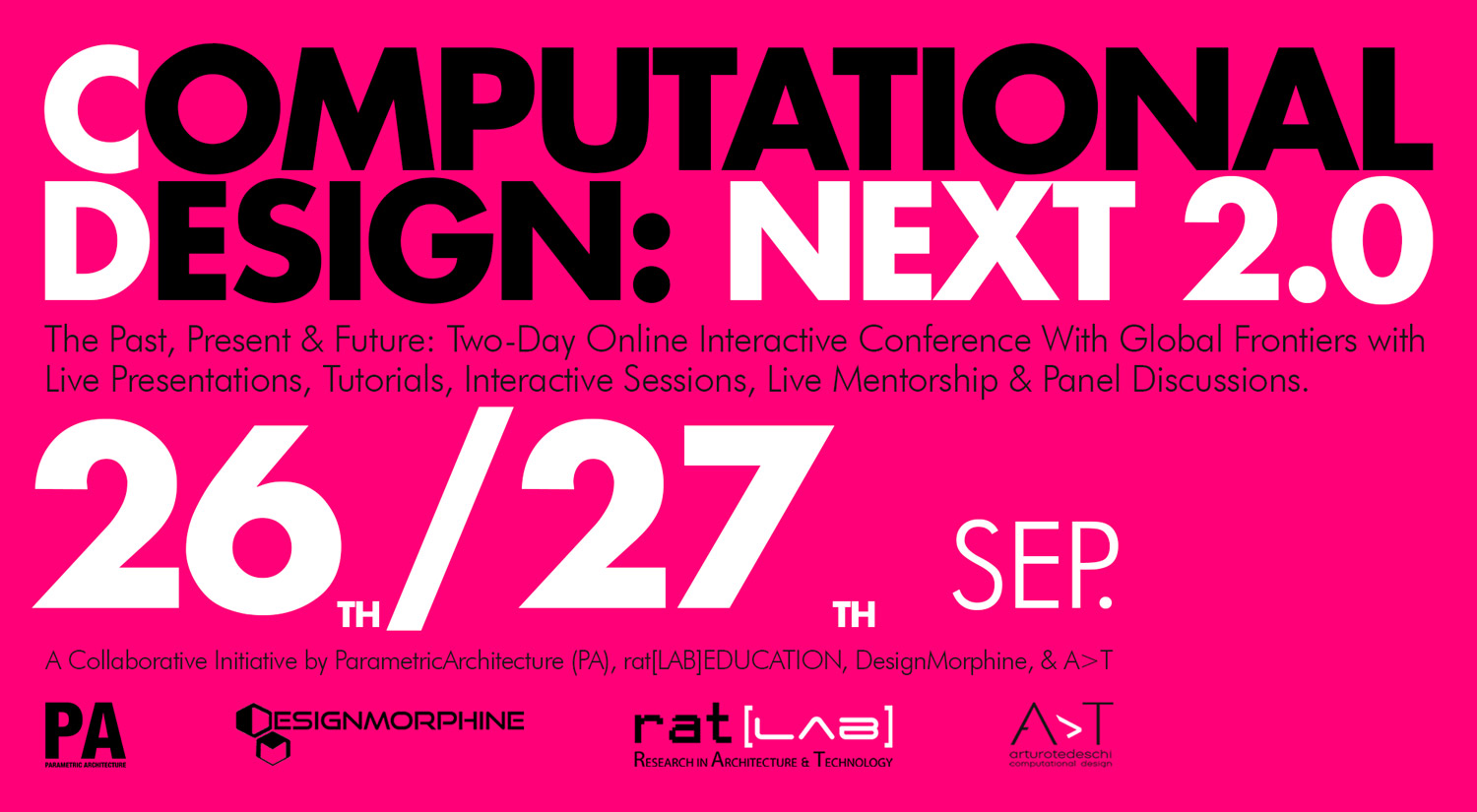 Topic: COMPUTATIONAL DESIGN: NEXT 2.0
Time: 26th & 27th September 2020, Saturday and Sunday
Day 1 Starts: 26th Sep, 12:00 GMT
Day 1 Ends: 26th Sep, 18:15 GMT
Day 2 Starts: 27th Sep, 12:00 GMT
Day 2 Ends: 27th Sep, 20:45 GMT
Where: ClickMeeting platform, hosted by PA
Duration: Two Days Conference
Format: Online
Total Hours: 14.5 Hours
Speakers: Arturo Tedeschi, Hamid Hassanzadeh, Michael Pryor, Sushant Verma + 3 other guests (to be announced)
Collaborators: PA, A>T, DesignMorphine, rat[LAB]EDUCATION
Early-bird Registration: €50 (Till 11:59 GMT, 8th August 2020) (Extended till 11:59 GMT, 17th August 2020) (Closed)
General Registration: €65 (Till 11:59 GMT, 24th September 2020)
THE PAST, PRESENT & FUTURE: An Online Interactive Conference with global frontiers. Computational Design: NEXT 2.0 the Two-Day Online Conference with Live Presentations, Tutorials, Interactive Sessions, Live Mentorship & Panel Discussions.
Computational Design: NEXT 2.0 is a collaborative initiative by ParametricArchitecture (PA) with rat[LAB]EDUCATION, DesignMorphine, A>T
What:
Computational Design: NEXT is a collaborative initiative by some of the global frontiers of Computational Design to open up an Online Learning platform as a comprehensive ONLINE CONFERENCE comprising of discussions, dialogues, tutorials, and mentorship to a global audience through thought-provoking and meaningful dialogues curated by ParametricArchitecture (PA), one of the leading media platforms focussing on Computational Design and its various subsets.
The first iteration of the online conference NEXT 1.0 took place on 13-14 June 2020 and brought forth all collaborators on a single platform in a power-packed 2-day dialogue with live tutorials and mentorship for designers for immersive learning and knowledge-building experience.
Computational Design: NEXT 2.0 takes the next step, taking cues from the inaugural conference and expands to bring forth collaborative workshops, guest lectures on Advanced Computational Design, a showcase of inter-disciplinary approaches by renowned experts, and personal interactions through panel discussions revolving around Emerging Technologies in Design.
When:
26th & 27th September 2020 (Saturday & Sunday)
Where:
ClickMeeting platform, hosted by PA
Program Outline for Computational Design: NEXT 2.0
Day 01: Saturday, 26th September 2020
[Time Zone: GMT]
All sessions/tracks are led by the following panelists unless specified otherwise:
– Hamid Hassanzadeh (Turkey/Iran) – Founder & Editor in Chief, Parametric Architecture)
– Sushant Verma (India) – Co-founder & Design Head, rat[LAB] Studio
– Arturo Tedeschi (Italy) – Founder Architect & Computational Designer, A>T
– Michael Pryor (USA) – Design Director & Computational Designer, DesignMorphine
Welcome Note & Set-up
12:00 PM – 12:15 PM GMT
Track 01: Introduction to NEXT 2.0: Setting Up Conference Theme & Context (Individual Presentation)
12:15 PM – 1:15 PM GMT
Duration – 1 Hour
Crossing disciplines in an inter-disciplinary world: Arturo Tedeschi
Scalable Tectonics in Design- Explorations outside of Architecture: Sushant Verma
The journey of code- One Tool, Many Outputs: Michael Pryor
The art of interviewing- What do the experts say?: Hamid Hassanzadeh
Track 02: Justin Hattendorf – nTopology (Lecture + Q&A)
1:30 PM – 2:30 PM GMT
Duration – 1 Hour
A presentation of works by an eminent design professional showcasing a journey of integration of technology in design.
Q&A + Interaction with Moderator 01
Guest Workshop / Zeynep Topal (ZETZDEZIGN) (Computation / Coding / Generative)
2:45 PM – 4:15 PM GMT
Duration – 1.5 Hours
– Demonstrative Workshop on Coding / Computational Design / Generative Design by an eminent expert.
Track 03: iheartblob: Augmented Architectural Objects (Lecture + Q&A)
4:30 PM – 5:15 PM GMT
Duration – 45 Minutes
Book: iheartblob – Augmented Architectural Objects: A New Visual Language
Showcase of works
Track 04: Michail Desyllas: Robotic Fabrication and Robots in Architecture
5:15 PM – 6:00 PM GMT
Duration – 45 Minutes
New technologies and fabrication tools
Showcase of works
End of Day 01: Endnote By Hamid Hassanzadeh
6:00 Pm – 6:15 PM GMT
Duration – 0.25 Hours
---
Day 02: Sunday, 27th September 2020
[Time Zone: GMT]
All sessions/tracks are led by the following panelists unless specified otherwise:
– Hamid Hassanzadeh (Turkey/Iran) – Founder & Editor in Chief, ParametricArchitecture)
– Sushant Verma (India) – Co-founder & Design Head, rat[LAB] Studio
– Arturo Tedeschi (Italy) – Founder Architect & Computational Designer, A>T
– Michael Pryor (USA) – Design Director & Computational Designer, DesignMorphine
Welcome Note & Set-up
12:00 PM – 12:15 PM GMT
Collaborative Workshop on Cross-platform techniques in Computational Design: NEXT 2.0 (Arturo Tedeschi, Michael Pryor, Sushant Verma)
12:30 PM – 4:30 PM GMT
Duration – 4 Hours
Arturo Tedeschi, Michael Pryor & Sushant Verma would run a collaborative cross-platform workshop that shuffles Computational Design methods from one technique to another, integrating to build a Soccer Stadium through multiple techniques of computational overlaps. Each tutor shall build upon the program based on rational decision-making aided by computational tools, right from seating design, sightline optimization, structural skin design, environmental design integration, panelization, etc., as a part of an integrated and collaborative process. Real-time collaboration would be demonstrated between the tutors and workshop participants to design a complex stadium using computational design methods. Taking cues from multi-scalar workshops taught in NEXT 1.0, this workshop transcends into new spatial experimentation for designers.
Track 05: Guest Lecture 03 – Refik Anadol (Lecture + Q&A)
5:00 PM – 6:00 PM GMT
Duration – 1 Hour
Anadol's lecture will cover his recent works of site-specific parametric data sculptures, live audio/visual performances, and immersive installations that take many forms.
Q&A + Interaction with Moderator
Track 06: Guest Lecture 04 – Anouk Wipprecht (Lecture + Q&A)
6:00 PM – 7:00 PM GMT
Duration – 1 Hour
A presentation of works by Anouk Wipprecht showcasing a journey of integration of technology in design.
Q&A + Interaction with Moderator 03
Track 07: Beyond Conventions (Live Mentorship Session On Post-Graduate Studies)
7:30 PM – 8:30 PM GMT
Duration – 1 Hour
Is post-graduation important?
Choosing the right program.
Role of the city in shaping your future.
How to make an impactful portfolio.
End of Day 02: Vote of thanks by organizers & speakers
8:30 PM – 8:45 PM GMT
Duration – 0.25 Hours
---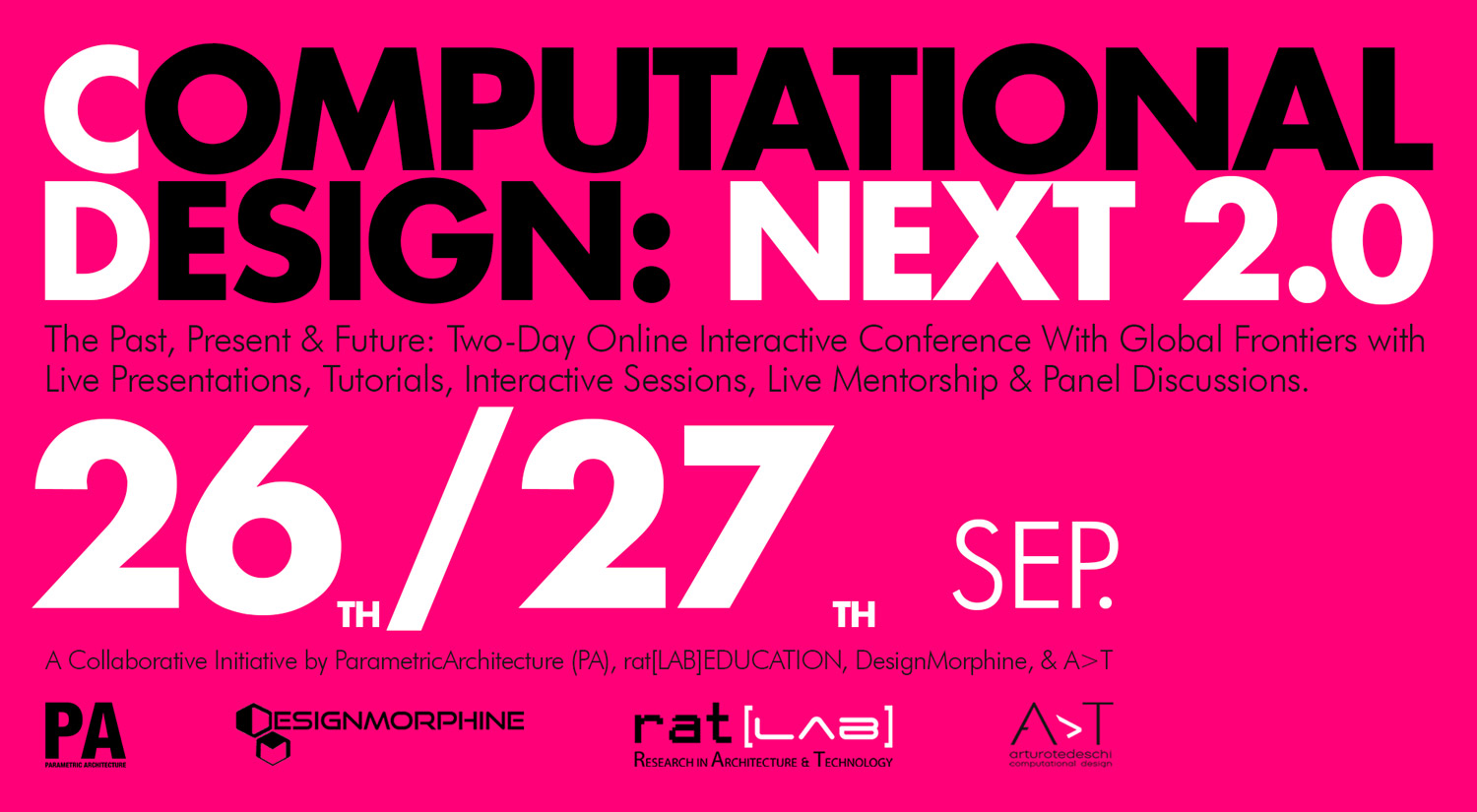 Guest Speakers for Computational Design: NEXT 2.0:
Refik Anadol
Refik Anadol (b. 1985, Istanbul, Turkey) is a media artist, director, and pioneer in the aesthetics of machine intelligence. His body of work locates creativity at the intersection of humans and machines. In taking the data that flows around us as his primary material and the neural network of a computerized mind as his collaborator, Anadol paints with a thinking brush, offering us radical visualizations of our digitized memories and expanding the possibilities of architecture, narrative, and the body in motion. Anadol's site-specific parametric data sculptures live audio/visual performances, and immersive installations take many forms while encouraging us to rethink our engagement with the physical world, its temporal and spatial dimensions, and the creative potential of machines.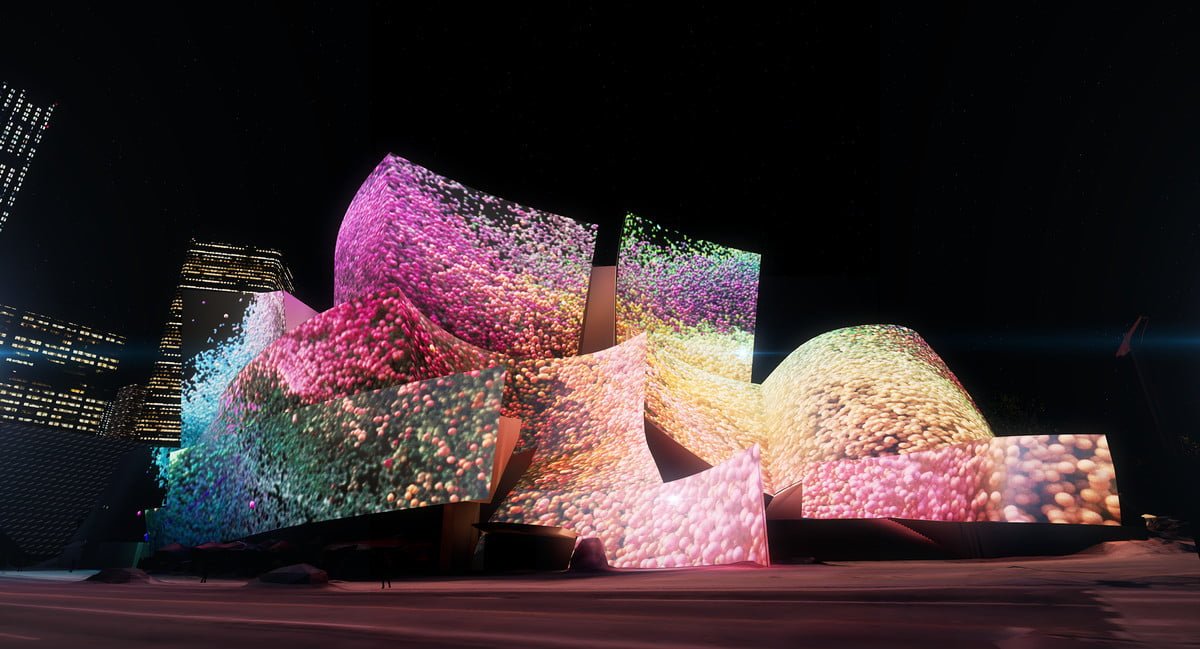 Anouk Wipprecht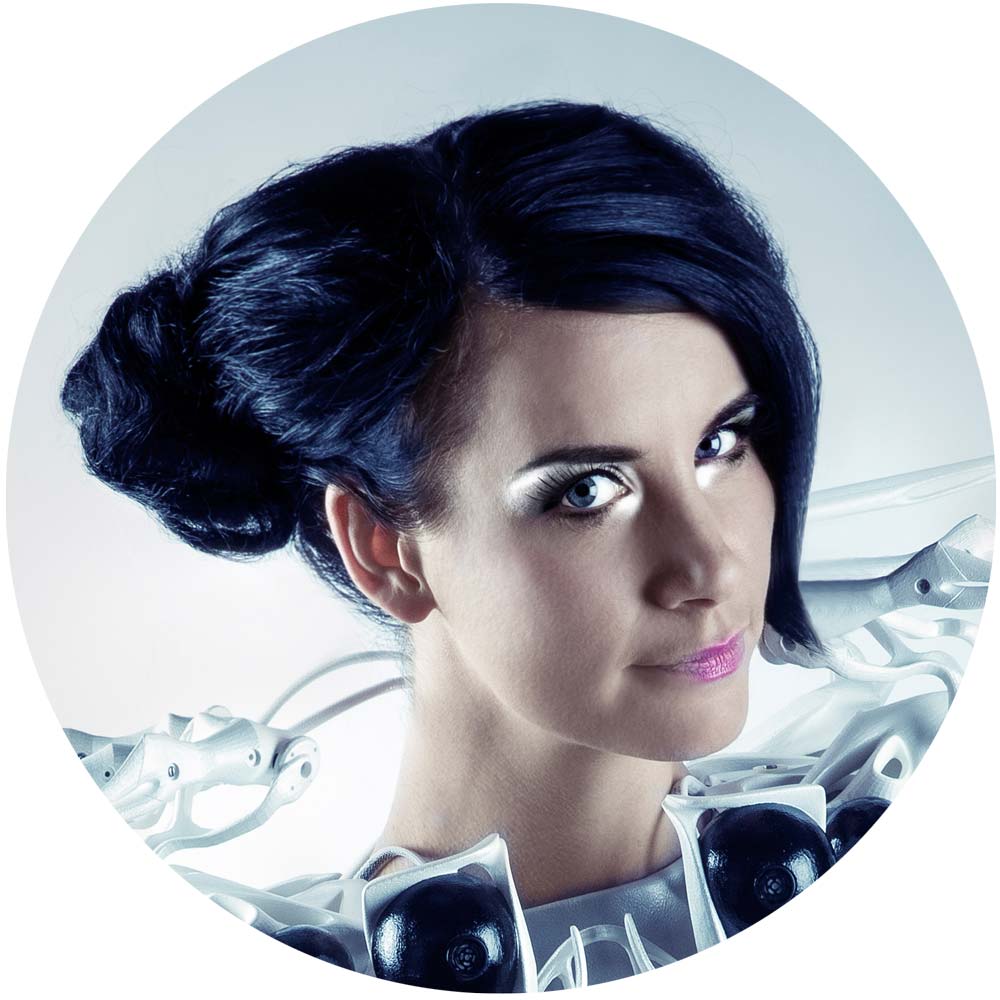 Dutch FashionTech designer, Anouk Wipprecht, will be lecturing at the CD NEXT 2.0 about her designs ahead of her time, combining the latest in science and technology to make fashion an experience that transcends mere appearances. She wants her garments to facilitate and augment our interactions with ourselves and our surroundings. Her Spider Dress is a perfect example of this aesthetic, where sensors and moveable arms on the dress help to create a more defined boundary of personal space while employing a fierce style. Partnering up with companies such as Intel, AutoDesk, Google, Arduino, Microsoft, Samsung, Adobe, Red Bull, Cirque Du Soleil, Audi, Swarovski, and 3D printing companies – she researches how our future would look as we continue to embed technology into what we wear, and more importantly – how this will change our perspective on how we will interface with technology.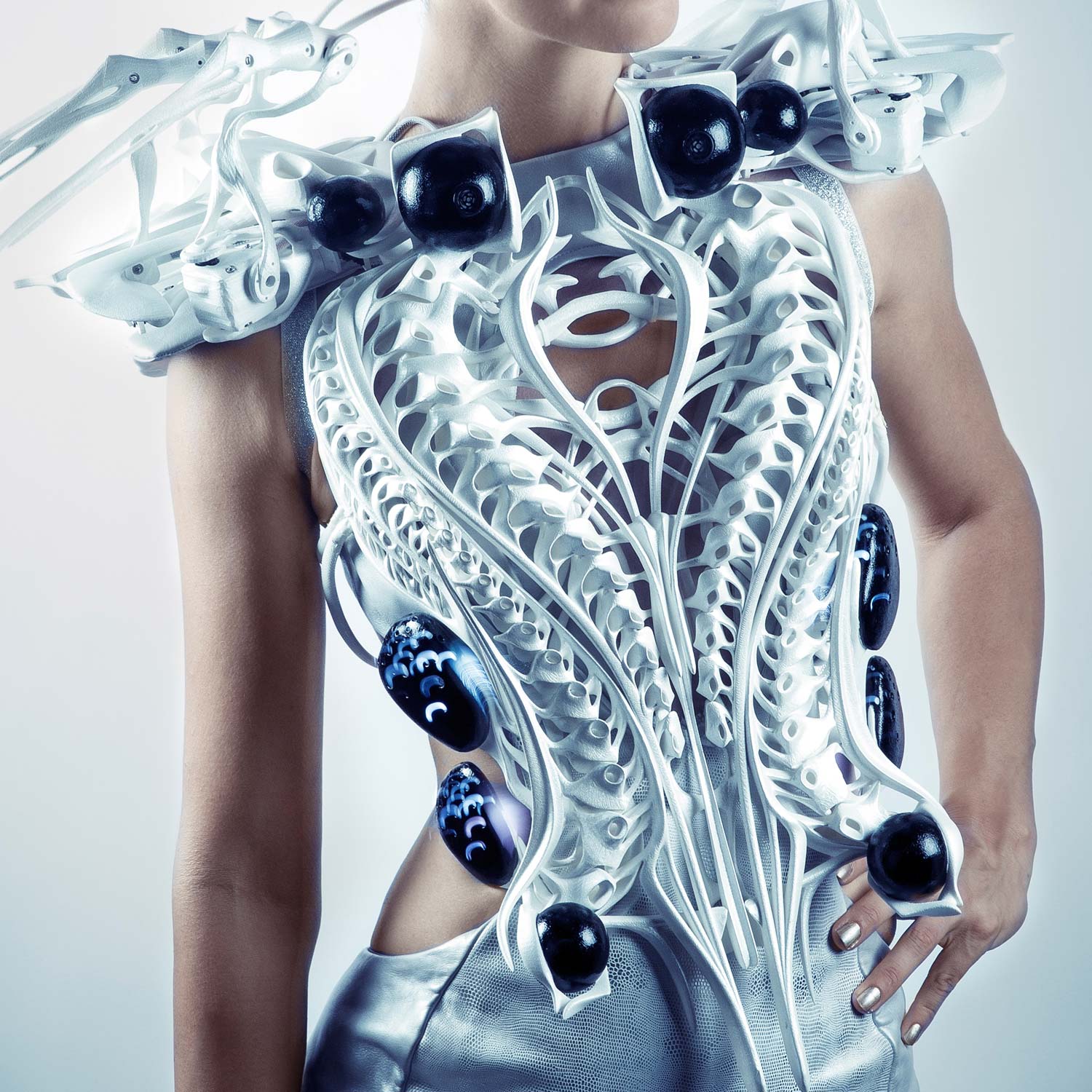 iheartblob

iheartblob is an award-winning mixed reality design studio and research collective with a strong focus on the Architectural Object and the role of emerging technologies within architecture. The work is meant to enchant and reflect on the crisis of thought that runs through architecture today by investigating new and established ideas as though they were materials, engaging seriously with hard-hitting agendas whilst remaining at a distance from full immersion. The studio has exhibited numerous provocative proposals across the globe, including at the Storefront for Art and Architecture in New York City and the A+D Museum in Los Angeles; they have constructed a variety of mixed reality works as physical/digital pavilions for the Toronto Winter Stations Festival and Magazin Gallery in Vienna, and their research has been presented at the Architectural Association visiting school in China and in publications such as Archinect's Ed magazine. They have most recently released their book iheartblob – Augmented Architectural Objects: A New Visual Language.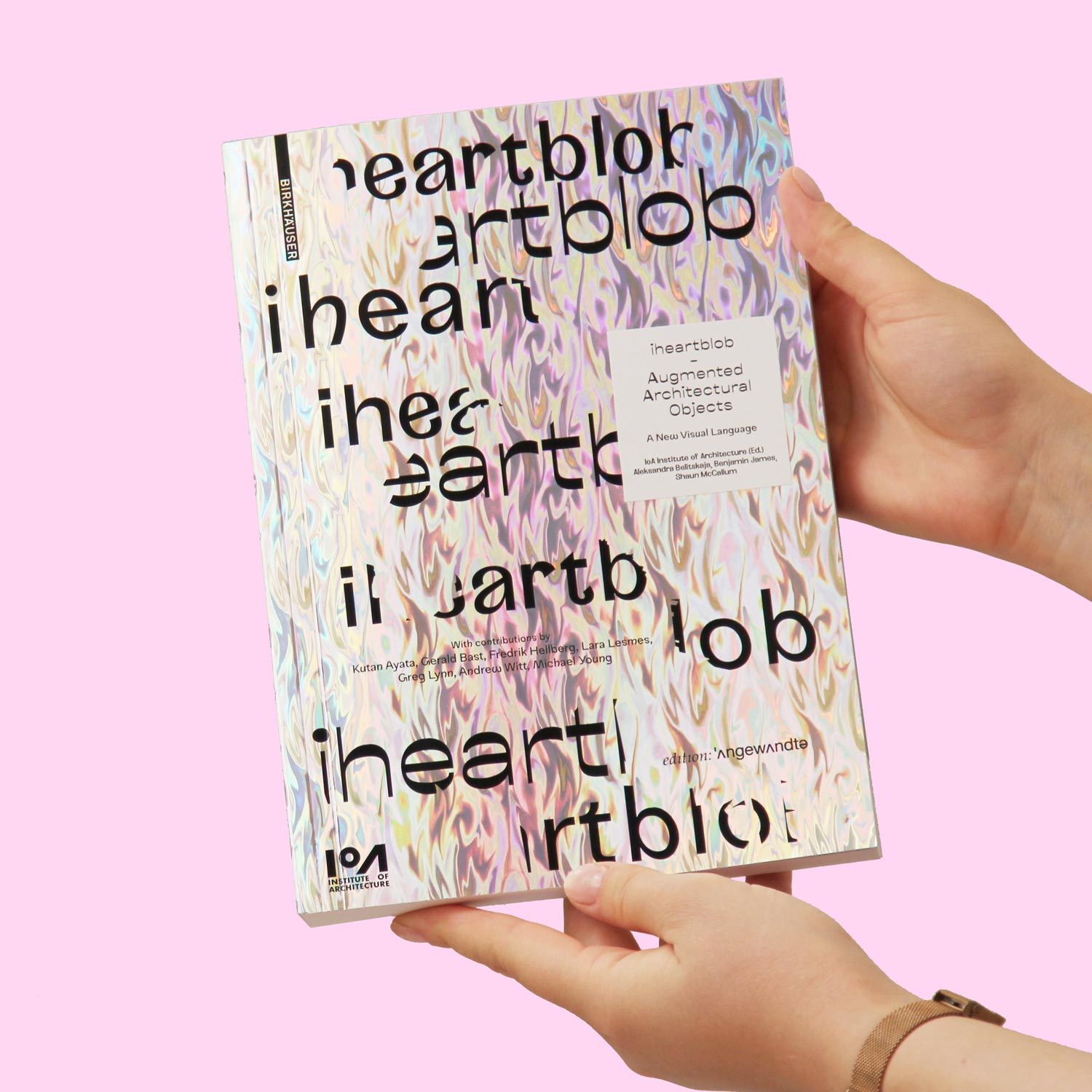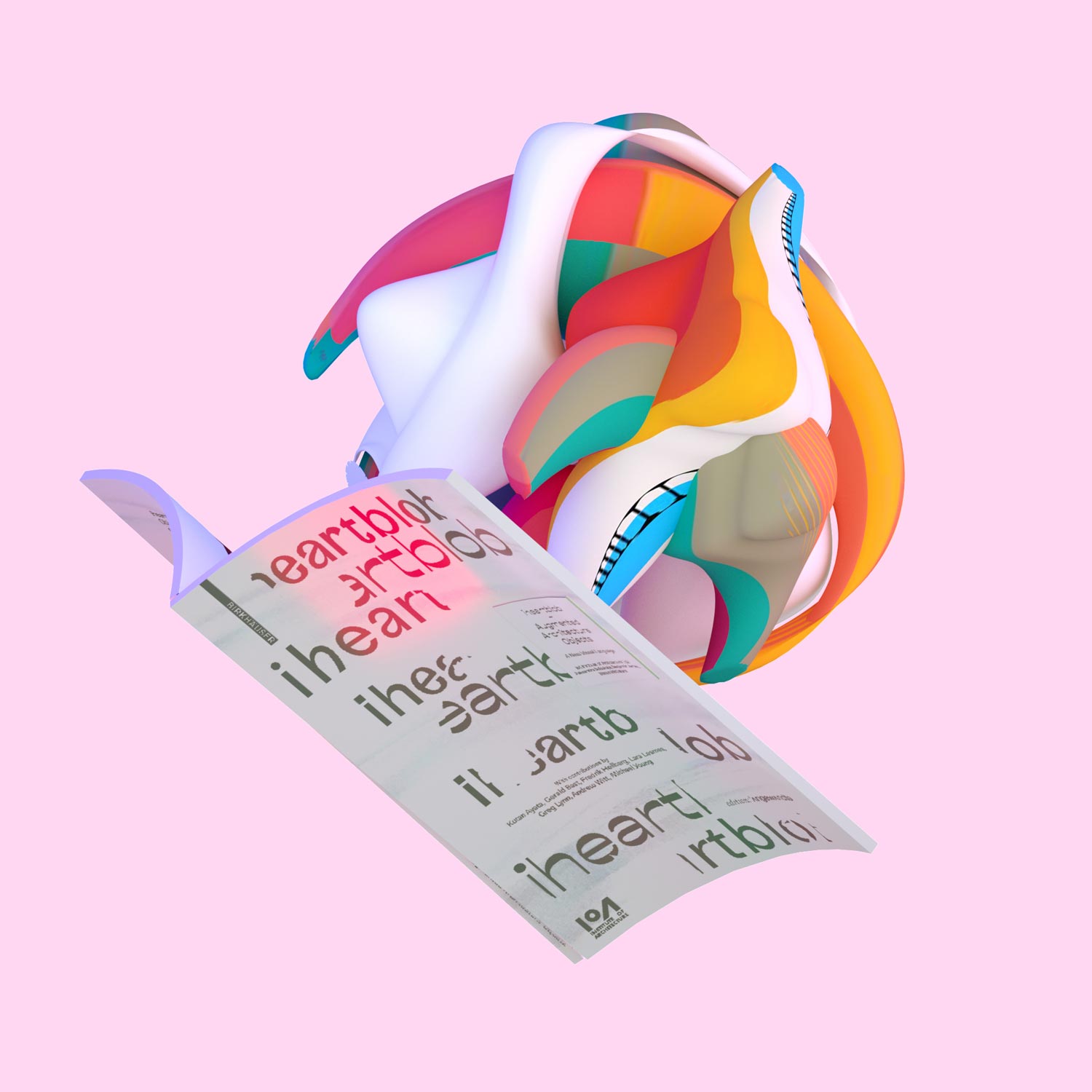 Michail Desyllas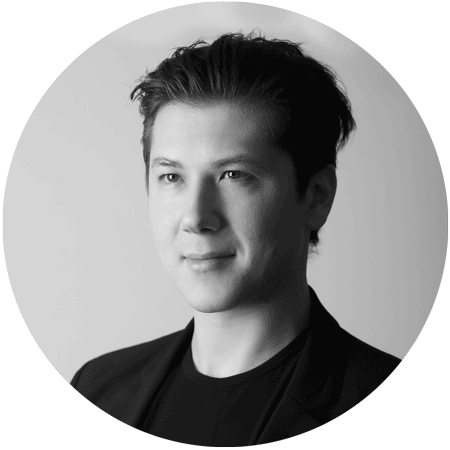 Michail Desyllas is an Architect and Entrepreneur. He joined Zaha Hadid Architects in 2012, where he has been involved in projects of various scales, from aviation projects to cultural centers. He is also the co-founder and COO of Ai Build, a technology company specializing in large-scale additive manufacturing of high-performance products. Ai Build presented groundbreaking projects in Milan Design Week (2017), Venice Biennale (2018), and Goodwood Festival of Speed Future Lab (2019), as well as created the first-ever 3D printed store for Bottletop in Regent Street, London. With his role as Chief Designer, Michail has been working closely with Patrik Schumacher on several very prestigious projects, pushing the boundaries of innovation and advanced fabrication techniques.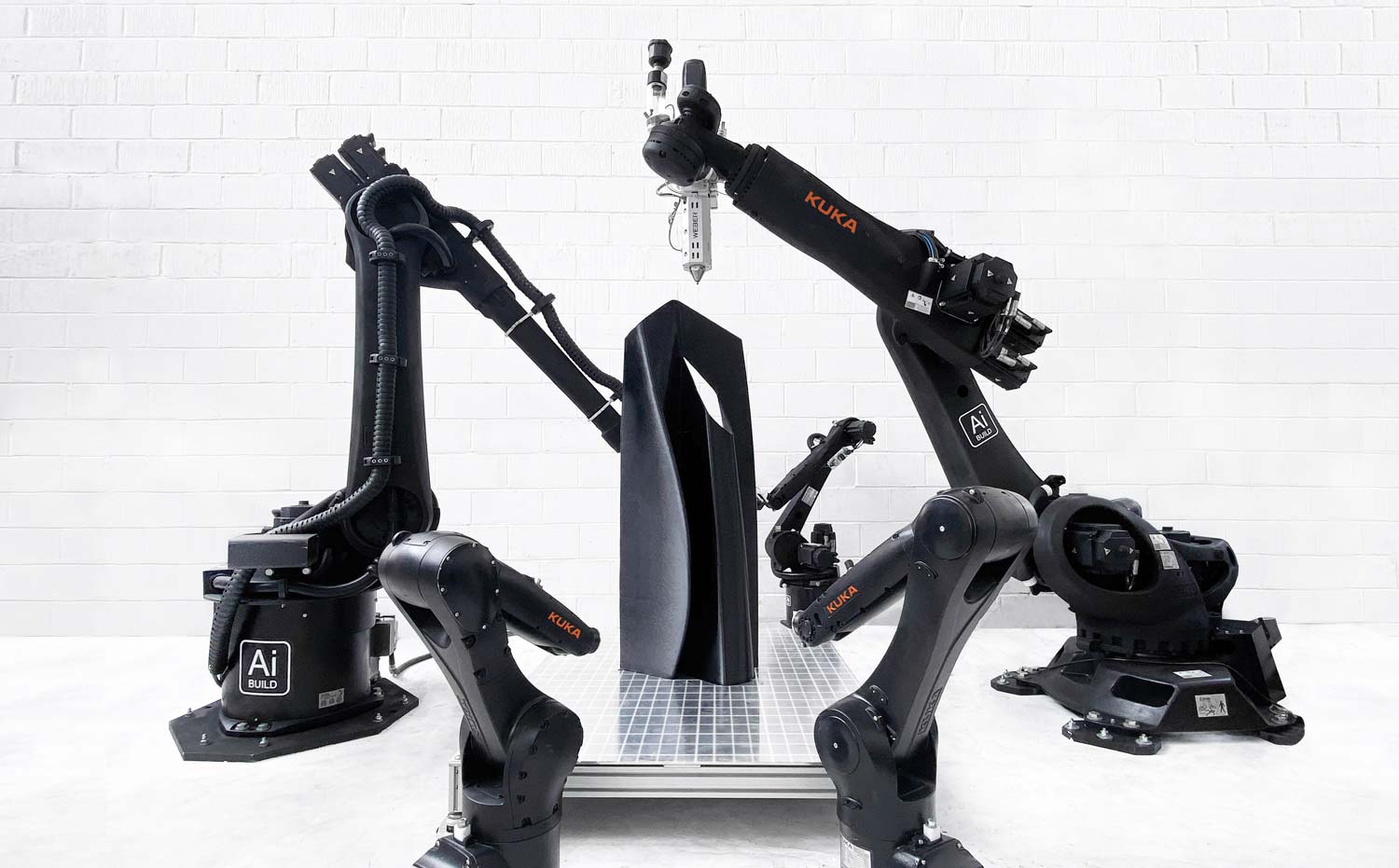 Justin Hattendorf – nTopology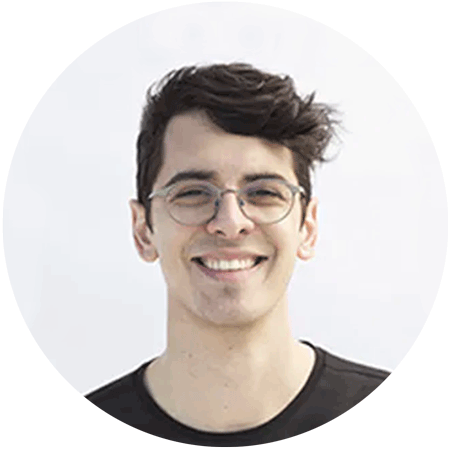 nTopology's product designer, Justin Hattendorf, will give a lecture about the company's breakthrough computational engineering environment, which seamlessly combines synthesized geometry and simulation results into finely tuned manufacturing models. nTopology is a software company building the next generation of engineering design tools for advanced manufacturing.
Justin Hattendorf is an architect-turned-product designer with work in AEC, software, fashion, performance footwear, and industrial design. His work aims to merge advanced digital techniques with primitive, tactile processes for the creation of surreal objects and environments. Based in Brooklyn, NY, Justin is a co-founder of JAW Studio, a design studio specializing in computational design for 3D printed fashion hardware and jewelry.
Justin currently leads the Product Design and UI/UX teams at nTopology, an advanced software company based in New York City that focuses on enabling designers and engineers to design, manufacture and ship high-performance products in the least amount of time. nTopology's breakthrough computational-modeling technology unifies geometry and simulation via the language of fields. nTop transforms three-dimensional data into finely tuned, manufacturable models, supporting collaboration between designers and engineers as they develop high-performing, functional designs.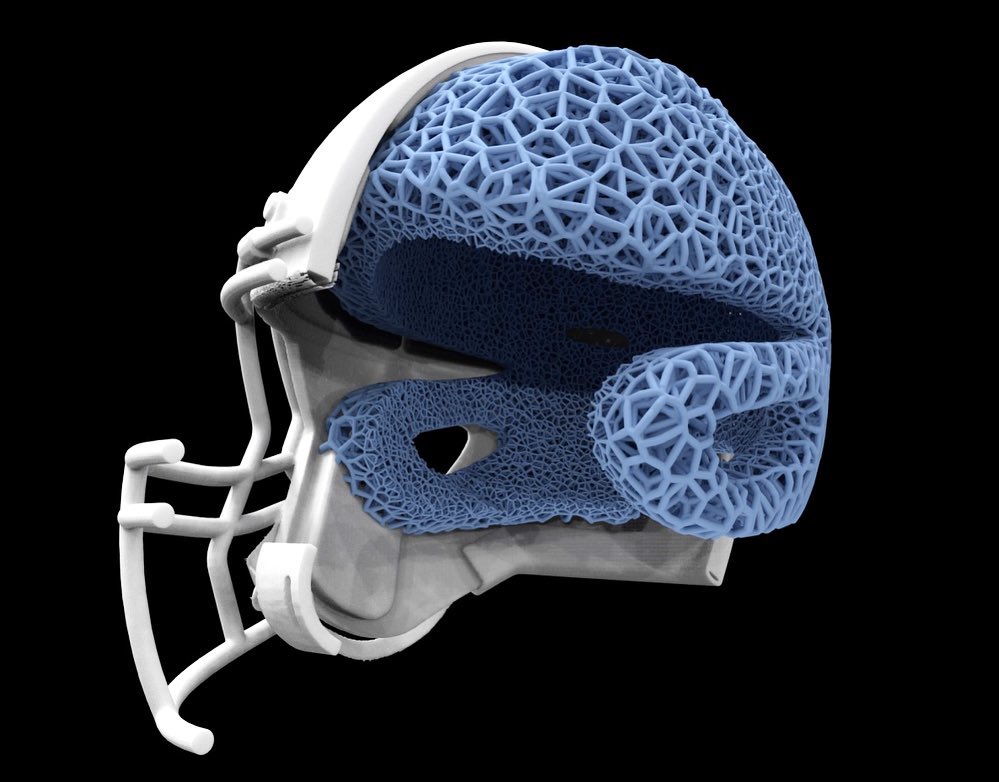 Guest Tutor:
Zeynep Topal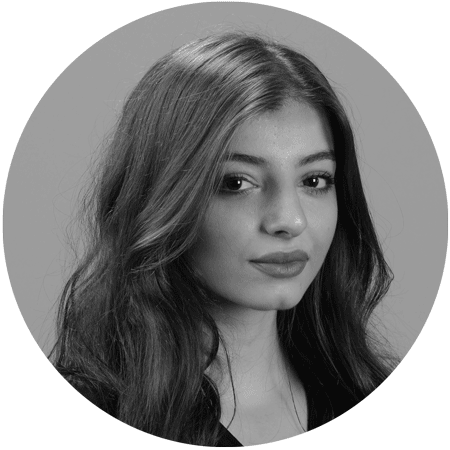 Zeynep Topal is a developing architect and computational designer based in Istanbul. She gained significance in a short amount of time ever since she started her initiative called ZETZDEZIGN, where she published her conceptual works pointing to a futuristic architectural aesthetic that she had developed with computational tools she has practiced with different software and the workflow between each of them.
As she believes there are no constraints on what can be an inspiration when it comes to design, she likes to engage herself with other design disciplines as much as possible such as procedural art, generative design, visual art, or any concept a software serves in order to gain a broader vision and sight. She has been producing works based on these particular understandings which she tries to build a connection between present and future aesthetics and experiences with the references she gets from mostly nature and anything she finds interesting as she likes to describe. She has also been collaborating with other designers and tries to implement her design understanding into fields such as jewelry design and product design.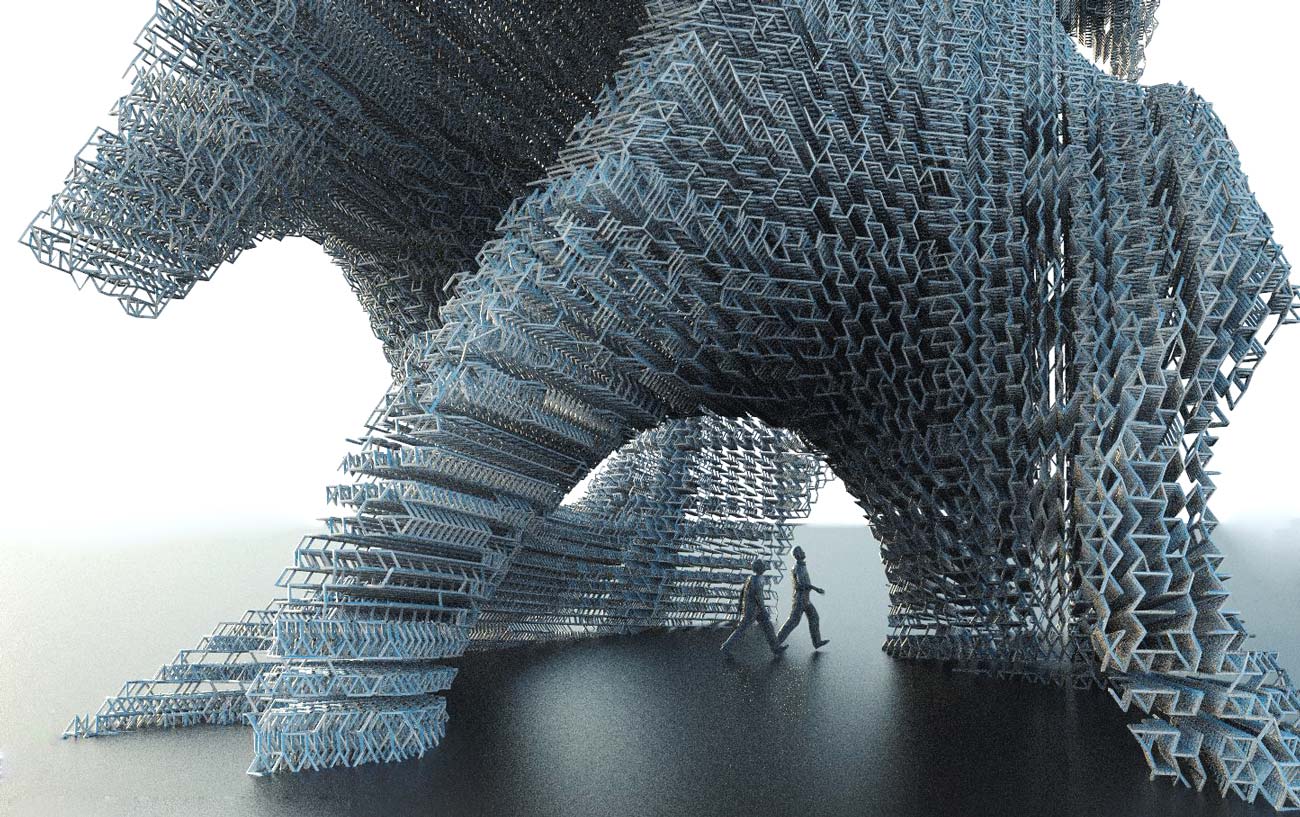 Presenters:
Arturo Tedeschi: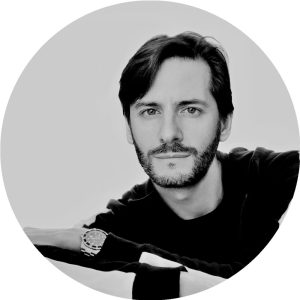 Arturo Tedeschi is an architect and computational design specialist with more than ten years of experience in the avant-garde segment of architecture and industrial design (furniture, automotive, installations, products, footwear). He works as a consultant for leading companies, providing services and training related to algorithmic modeling, complex geometry, digital fabrication, and data-driven design.
He is the author of Parametric Architecture with Grasshopper and AAD Algorithms-Aided Design, the worldwide reference book on algorithmic modeling. He taught and was an invited speaker at Architectural Association School (London), Politecnico di Milano, IUAV (Venice), The University of Sydney, Dubai Institute of Design and Innovation, University of Edinburgh, and Universidad Europea (Madrid). His personal work has been featured in international magazines and exhibited worldwide. He has collaborated with major architecture and design firms, including Zaha Hadid Architects and Ross Lovegrove Studio.
Hamid Hassanzadeh: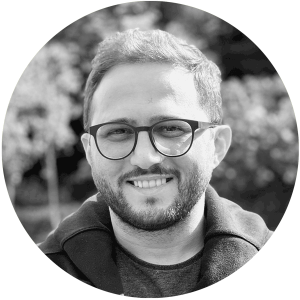 Hamid Hassanzadeh is an Iranian architect, entrepreneur, researcher, lecturer, and speaker. Since he graduated in architectural engineering in 2012, he has worked on multiple projects in Iran, Turkey, Russia, Kuwait, and the USA. Early in 2016, he established the ParametricArchitecture platform by starting it on Instagram. Also known as PA, it has become a globally recognized platform for parametric and computational design with more than +800K audience across the globe.
Hamid is also the founder of PAACADEMY, an educational organization powered by ParametricArchitecture to spread the idea of computation in architecture and design. He is the host of the PA Talks podcast, an interview series with architects. During the past several years, Hamid has interviewed many world-renowned architects about their works, methodologies, and their visions for the future.
Michael Pryor: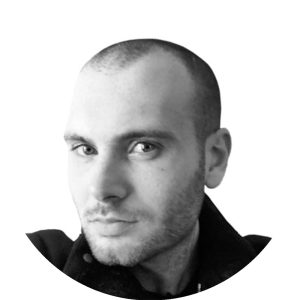 Michael Pryor is a computational designer currently at Nike NXT | Innovation. He has been involved in various major built or in construction works in the US, China, Dubai, and Lebanon and is currently the Design Director for DesignMorphine. In the past, he has worked at Trahan Architects, SOMA Architects, OLI Architecture, and [AY] Architecture on a range of architectural design projects ranging from museums, housing, restaurants, furniture, products, and prototypes.
Upon graduation, he was granted The New York Society of Architects Matthew W. Del Gaudio Award for excellence in the total design. Additionally, Michael is the popular Grasshopper3d plug-in Pufferfish author and an avid Grasshopper forum aide. He has been the tutor of multiple designs and parametric design workshops organized by Rese.Arch, 3D-Dreaming, the AA visiting school Paris with [Ay] Studio, MIT, Open Styles Lab, Harvard GSD, rat[LAB], and DesignMorphine.
Sushant Verma: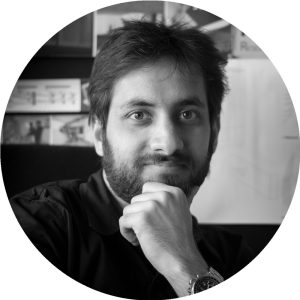 Sushant Jai-Amita Verma is a Design Entrepreneur, Architect, Computational Designer & Educator, and currently leading rat[LAB] Studio (Research in Architecture and Technology) (www.rat-lab.org) that investigates intersections of design, art & technology through architecture, interior design, and art installations. He holds a Masters's Degree in Emergent Technologies & Design from Architectural Association, London, and is a former architect at Zaha Hadid Architects, London & a Sr. Editor at Arch2O. He is the founder of rat[LAB] EDUCATION, which is an initiative to spread the idea of computation in design through independently-organized design workshops for profession and academia.
Recipient of MAK Schindler Award from Vienna / Los Angeles and a finalist for AIA Emerging Leaders Fellowship from Chicago, his work is widely published and exhibited in London, Los Angeles, New York, Tokyo, San Francisco, Taipei, New Delhi, and Mumbai, among other places. Sushant joined the elite list of TEDx Speakers by speaking at TEDxGurugram on 'Smart Cities need Smarter Design Education'.
His second TEDxTalk was recently given at the prestigious IIT KGP, where he inspired young professionals to pursue their passions in Design & Technology. He also started and currently heads Smart Labs – India's first 6-month hybrid program on Computational Design that blends studio learning and e-learning using a technology-oriented approach. His third TEDxTalk was recently delivered at IIT Bhubaneswar on Diffusion of Technology in Architecture.
Tune in to Computational Design: NEXT 2.0 for an exciting insight into the world of Parametricism.
Registration Fee:
Early-bird Registration for Computational Design: NEXT 2.0 (Next 150 SPOTS): €50 for 2-day pass (For Turkey: 400TL). (Till 11:59 GMT, 8th August 2020, or till limited tickets end) (Extended till 11:59 GMT, 17th August 2020) (Closed)
General Registration: €65 for a 2-day pass. (Till 11:59 GMT, 24th September 2020, or till limited tickets end)
30% discount to all members in a group of 10 before mid-September
A payment link will be s

hown at the end stage of the registration.

After the payment, you will need to email us the photo of the receipt to

[email protected]

by putting (Your name – CD NEXT 2) in the subject.
You will receive the invitation email to the conference room after 10th September. This email will include a link to the conference room and a password called TOKEN to log in.
Note that this password will be assigned to just one email address, and it is the one you sent us the email. If you want to use another email, you should inform us.
The entire Computational Design: NEXT 2.0 conference will be recorded, and after the event ends, you will have access to all the videos and data of the conference with the same TOKEN password.
*The conference has limited attendance. Tickets are non-transferable & non-refundable.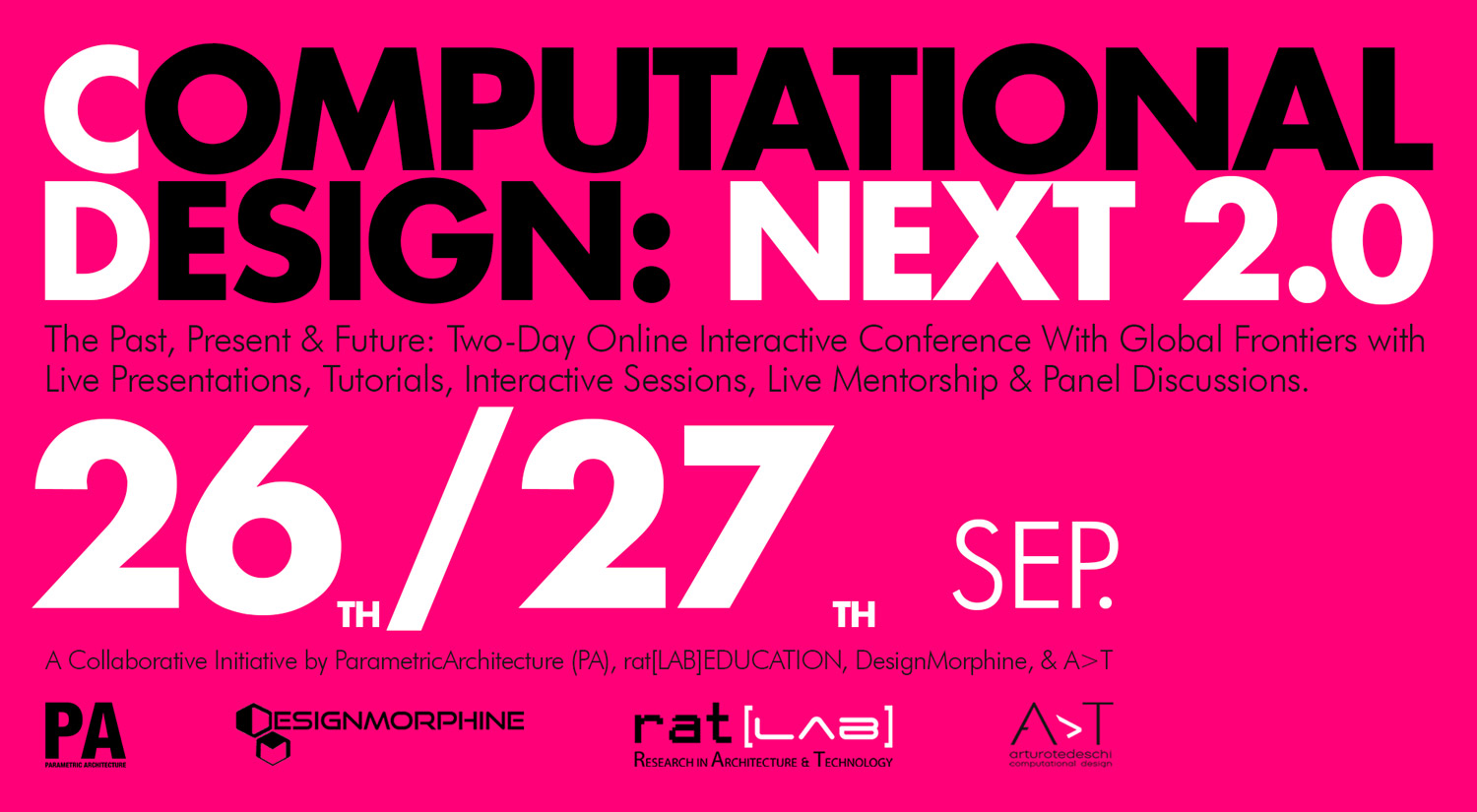 Topic: COMPUTATIONAL DESIGN: NEXT 2.0
Time: 26th & 27th September 2020, Saturday and Sunday
Day 1 Starts: 26th Sep, 12:00 GMT
Day 1 Ends: 26th Sep, 18:15 GMT
Day 2 Starts: 27th Sep, 12:00 GMT
Day 2 Ends: 27th Sep, 20:45 GMT
Where: ClickMeeting platform, hosted by PA
Duration: Two Days Conference
Format: Online
Total Hours: 14.5 Hours
Speakers: Arturo Tedeschi, Hamid Hassanzadeh, Michael Pryor, Sushant Verma + 3 other guests (to be announced)
Collaborators: PA, A>T, DesignMorphine, rat[LAB]EDUCATION
Early-bird Registration: €50 (Till 11:59 GMT, 8th August 2020) (Extended till 11:59 GMT, 17th August 2020) (Closed)
General Registration: €65 (Till 11:59 GMT, 24th September 2020)