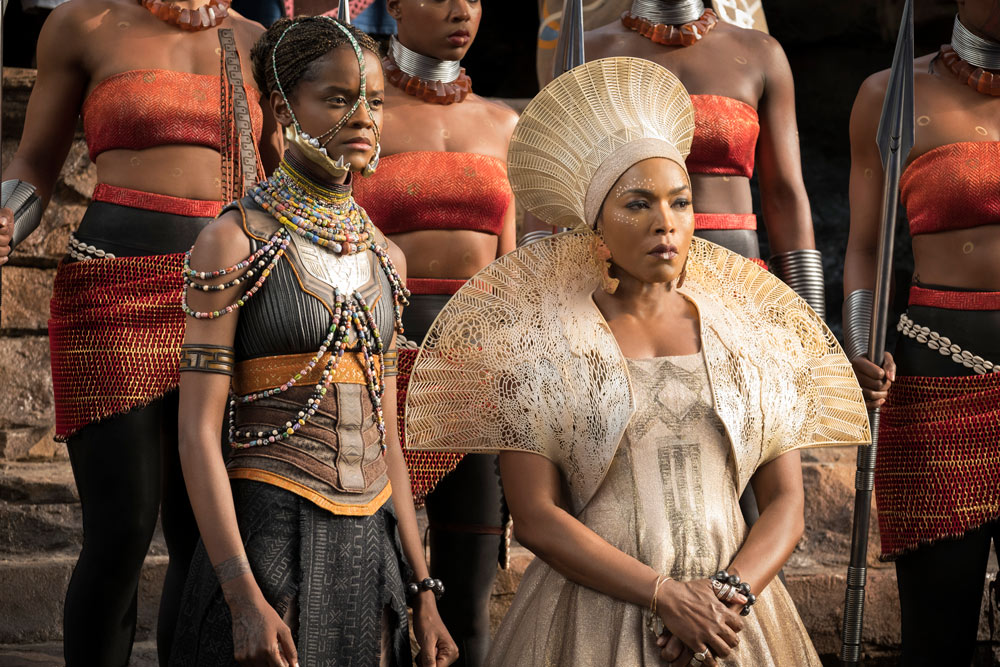 Julia Koerner applied her knowledge of digital design and 3D printing to Ruth E. Carter's costume design, which was nominated for an Oscar for the second time. Following the international success of Marvel Studios' "Black Panther," the two designers worked together again on 3D printed costumes for Marvel Studios' "Black Panther: Wakanda Forever," which will be released in theaters on November 11, 2022.
For "Black Panther: Wakanda Forever," Carter and Koerner created a new 3D-printed crown and neckpiece for Queen Ramonda. The crown from their first collaboration is also shown in the film. The designs were created with advanced digital design tools and include a highly complicated and elaborate design that can only be created with 3D printing and was fabricated with selective laser sintering.
The film's outstanding costume design was also awarded a Critics Choice Award, DiscussingFilm Critics Award, Gold Derby Film Award, and NAACP Award, among other international awards.
Also, at the Oscar night, Ruth E Carter showcased the future of fashion by wearing iconic fully- 3D-printed earrings, designed by Austrian designer Julia Koerner and her brand JK3D. They feature an afro-futuristic design that utilizes cutting-edge technology to perfectly craft geometric patterns. They are 3D-printed in Los Angeles with solar power.
Julia Koerner, an award-winning Austrian designer, launched JK3D in Los Angeles in 2020 as a new-generation company focused on 3D-printed fashion and décor products that are iconic in design, sustainable in materials, and revolutionary in functionality and manufacture. JK3D is a division of JK Design GmbH, which was created in 2015 in Salzburg, Austria. With the help of the Vienna Business Agency, JK3D expanded to Vienna in 2021, with a focus on creating and manufacturing items for the European market. JK3D is a woman-owned company.
Note: Julia Koerner is not an Oscar winner, but rather Ruth Carter, who is responsible for all costume designs in the film Wakanda Forever. Julia Koerner was commissioned by Ruth Carter to design and realize the unique 3D-printed costumes for the lead actress Angela Bassett and therefore made an important contribution to this award.