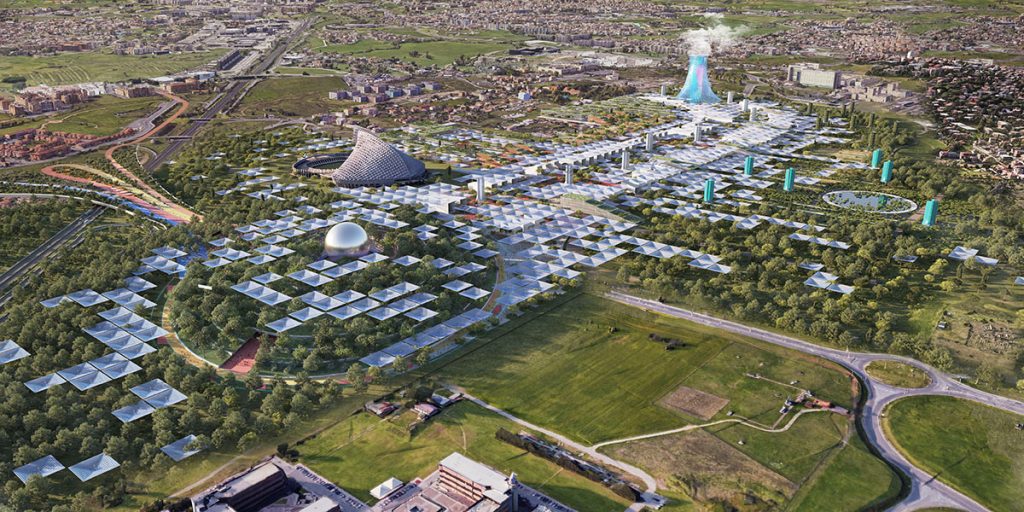 The CRA-Carlo Ratti Associati is collaborating with Italo Rota and Richard Burdett on Rome's bid to host the 2030 World Expo. A 21st-century urban commons built on sustainable energy would be built on the basis of a solar farm that every nation would contribute to. Because all of the pavilions at the event are recyclable, the land in Rome will be transformed into an innovation district after the event. An underserved neighborhood in Rome, Tor Vergata, will host Expo 2030.
The expo's master plan aims to revitalize the region through sustainable development, with pavilions repurposed to create new innovation districts. To revitalize the neighborhood and reduce carbon emissions, several organizations collaborated on the Expo Solar Park master plan. With a production capacity of 36 megawatts peak, the solar park will be the largest urban, publicly accessible solar park in the world. Hundreds of energy trees are on display at the Expo, with panels opening and closing throughout the day to create a mosaic-like appearance throughout the expo site. Additionally, an 'ecosystem 0.0' pavilion will provide evaporative cooling through the complex energy network.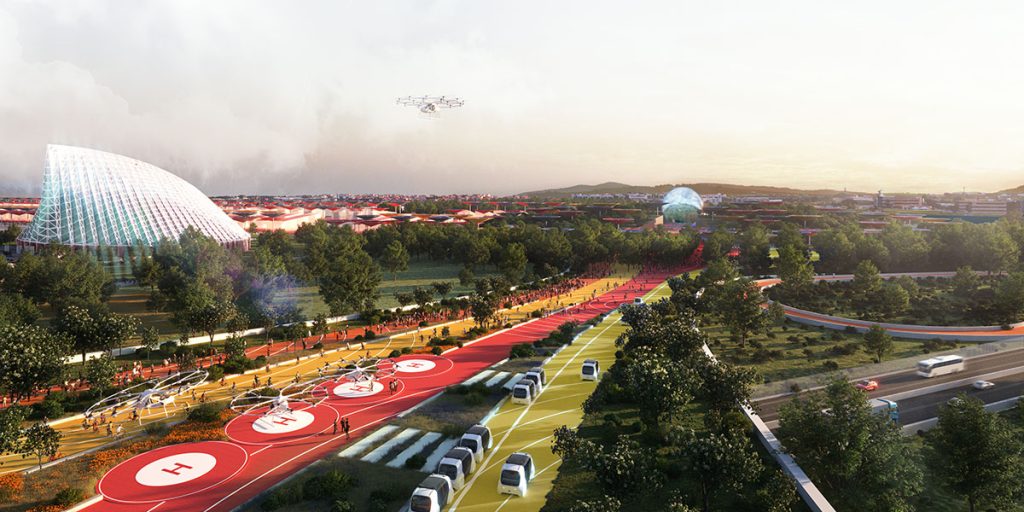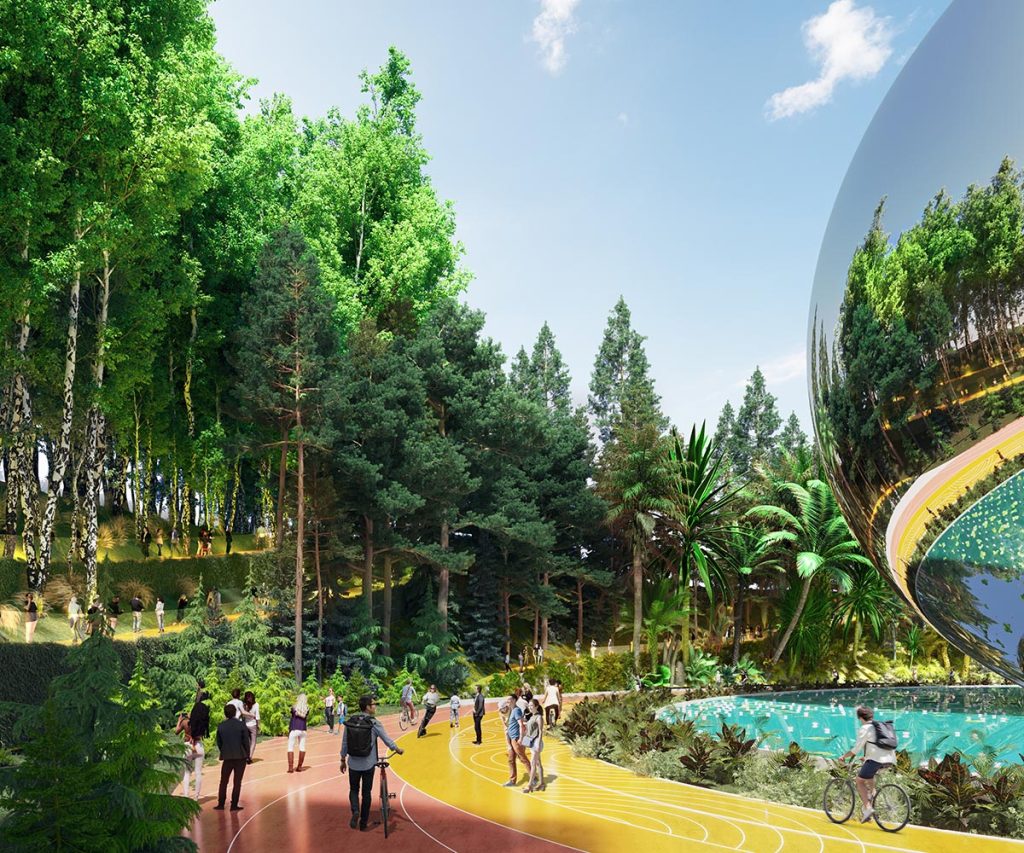 The master plan for Expo 2030 Roma is arranged in three areas: Towns, Boulevards, and Parks. The western town will serve as the Expo Village, an extension of the Tor Vergata University campus after the event is over. Throughout the boulevard are pavilions of all nations, while the eastern park features lush vegetation and themed buildings. This layout emphasizes the importance of harmony between man-made and natural worlds in the fight against climate change. Rome's commitment to Expo 2030 to revitalize Tor Vergata is underscored by the reuse of the Le Velle Sports Complex, designed by Santiago Calatrava.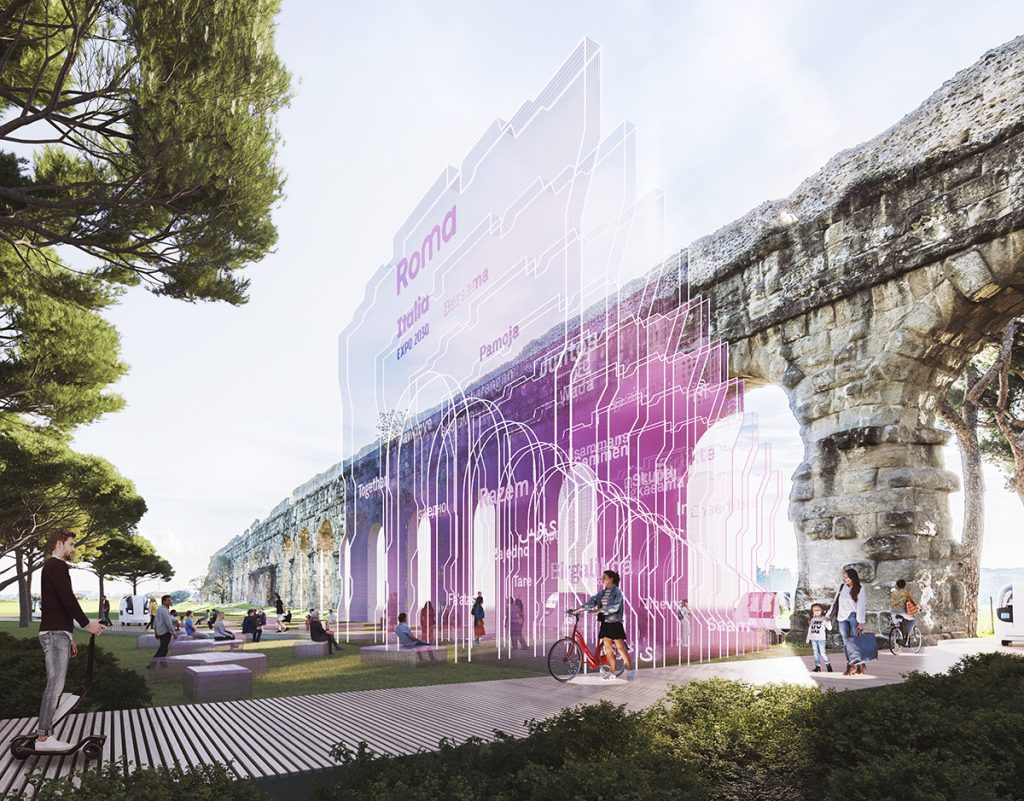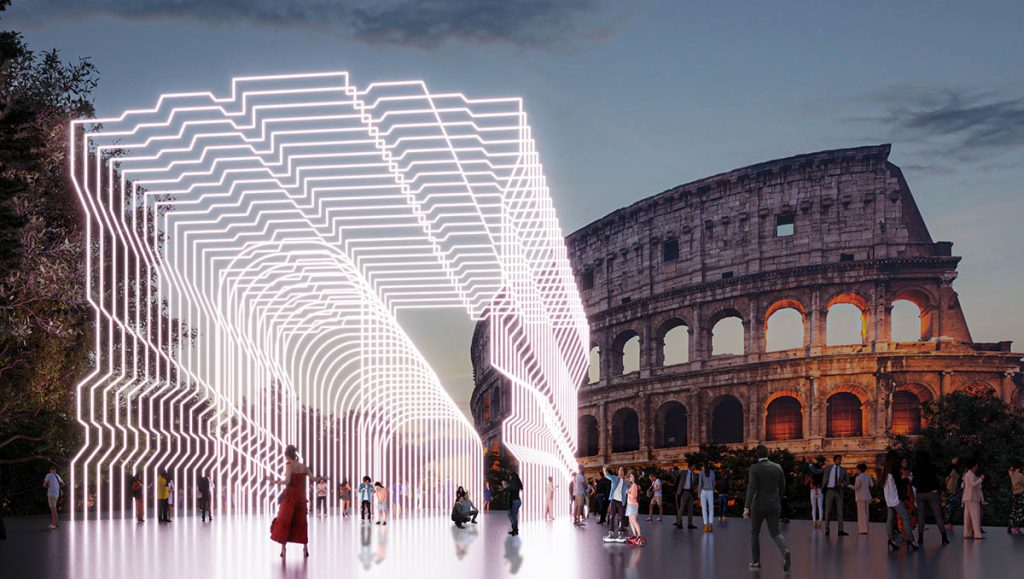 A link between Expo 2030 Roma and other historic buildings and monuments in Rome and the adjacent archaeological site of the Via Appia is provided by the main entrance to the exhibition grounds. CRA has expo design and construction experience, having designed the future food district for Expo Milano 2015 and unveiled the master plan for the MIND-Milan innovation district. We also worked with Italo Rota, Matteo Gatto, and F&M Ingegneria to build Italy's National Pavilion at Expo 2020 Dubai. The pavilion uses recycled and reusable materials such as plastic, orange peel, and coffee grounds.
A record 1.6 million visitors attended the Italian Pavilion, which won multiple awards. The theme of Expo Rome 2030 is "People and Regions Together: People and Regions Together: Urban Regeneration, Inclusion, and Innovation". Rome will submit its proposal to the Bureau International des Expositions (BIE) on September 7, 2022, and the host city will be chosen by a vote of 170 BIE member states in November 2023.