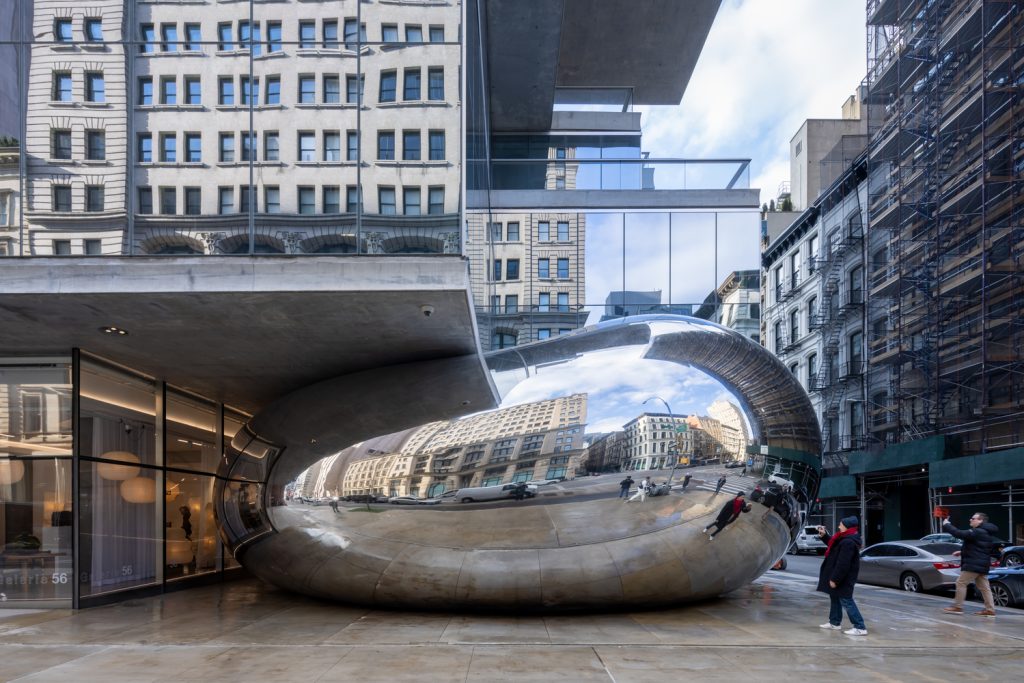 Anish Kapoor's highly anticipated, first permanent artwork in New York City has finally arrived. Dubbed the "mini-Bean" by the New Yorker, the sculpture is 14 meters long, 6 meters tall, and weighs a staggering 40 tons. It can be found underneath the Herzog & de Meuron-designed residential building in lower Manhattan. The 40-ton sculpture was commissioned in 2008, and the $8-10 million project has yet to receive a name. A naming ceremony is set to take place in the coming months.
Public art plays an integral role in shaping the cultural identity of a community, and Anish Kapoor's large-scale sculptural works are known for playing with perception, space, and light. The artist's latest sculpture has the potential to significantly impact the city and its inhabitants. For instance, his iconic "Cloud Gate" sculpture in Chicago's Millennium Park has become a popular landmark and tourist destination, revitalizing the surrounding area.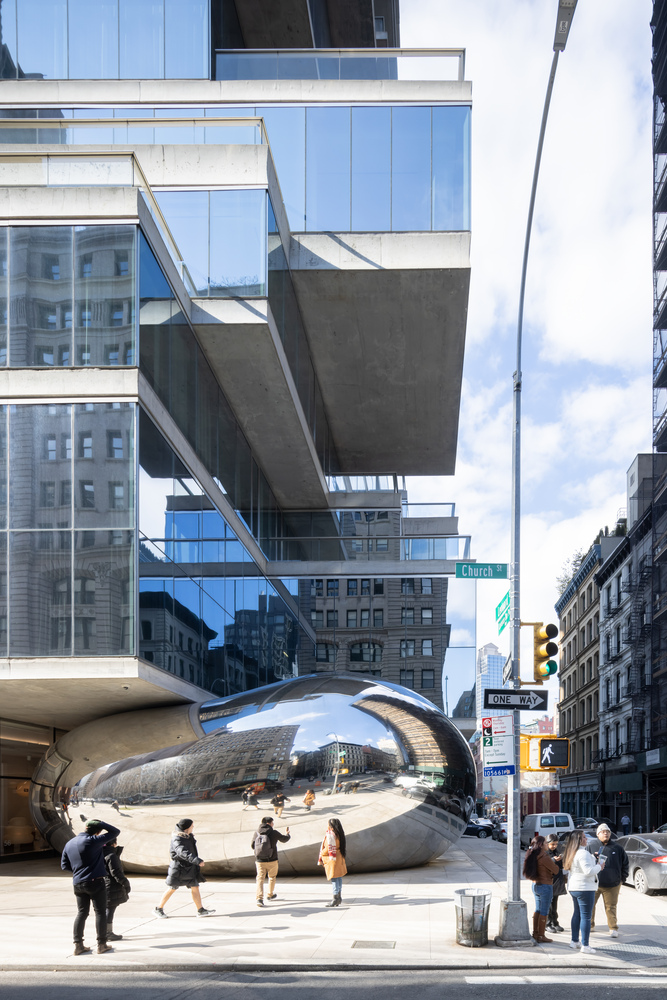 "The city can feel frenetic, fast and hard, imposing architecture, concrete, noise," Kapoor tells Tribeca Citizen. According to Kapoor, his new sculpture at 56 Leonard Street is intended to create a new kind of immaterial space, with mirrors that cause people to pause and be absorbed, disrupting time and perhaps slowing it down.
However, not everyone is a fan of the mini-bean. Artnews' Alex Greenberger describes it as a "big, shiny, reflective object that feels like the final boss of ugly public art in New York," though this has not stopped people from flocking to see it.