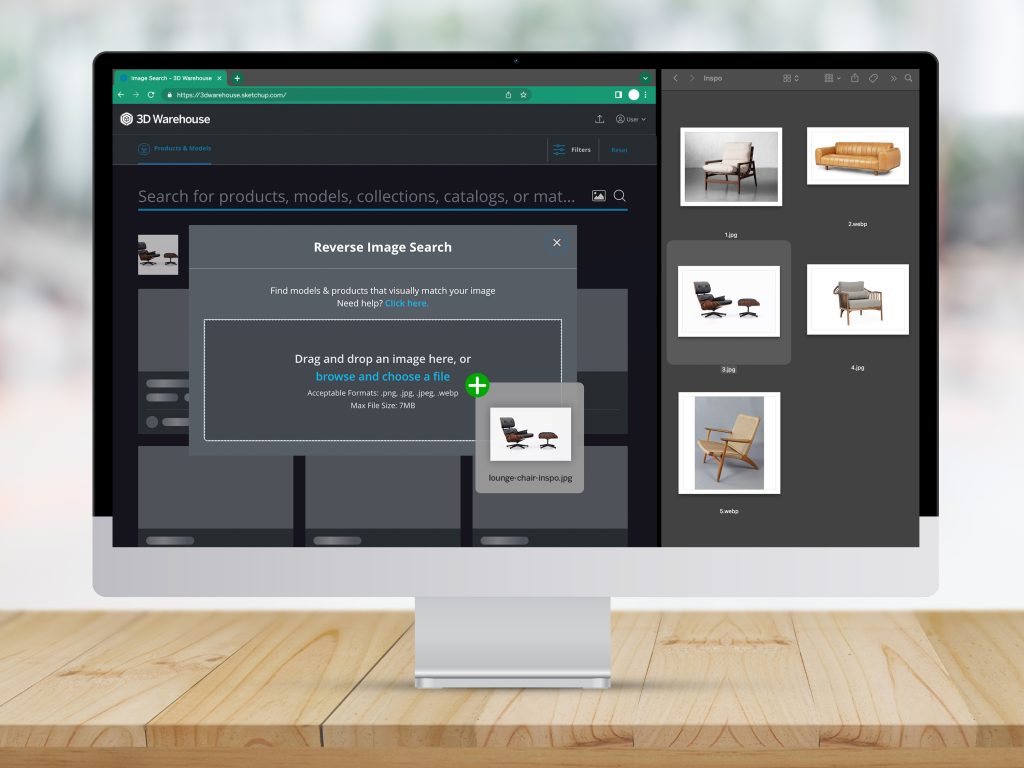 Trimble SketchUp 3D Warehouse, the world's largest free 3D model repository, is now more accessible thanks to Image Search, a new visually-driven search option. Users may now photograph an object or drop and drag an existing image into the 3D Warehouse's search bar, and AI will instantly sift through millions of pre-built models to find excellent matches. The new functionality is intended to help architects and designers speed up their workflows and specify new goods for their designs more readily.
"3D Warehouse used to be entirely based on keyword search, where you had to type in exactly what you're looking for to generate the right match," said Steve Guzman, product manager for 3D Warehouse. "3D Warehouse Image Search eliminates that requirement, allowing users to overcome language barriers and incorrect search queries by matching images with models. Now, designers can more easily source 3D models or find alternatives for their clients who are often looking for very specific objects to incorporate into their designs."
Image Search results include real-world things from building product manufacturers as well as parametrically customizable objects, in addition to user-generated models. Users may now search, filter, and download materials and texture swatches in addition to Image Search by typing the name of the material into the search box and hitting the Materials tab.
"SketchUp's ethos is purposely built around creating products that enable designers to be more nimble so that they can ideate and iterate faster," said Sumele Adelana, senior product marketing manager for Trimble SketchUp. "3D Warehouse Image Search builds on that principle by removing some of the tedious and time-consuming aspects of conceptual design, while also giving clients access to real, purchasable objects that can be easily incorporated into the design of their project."
3D Warehouse Image Search is available to current SketchUp subscribers on desktop, web, and mobile.