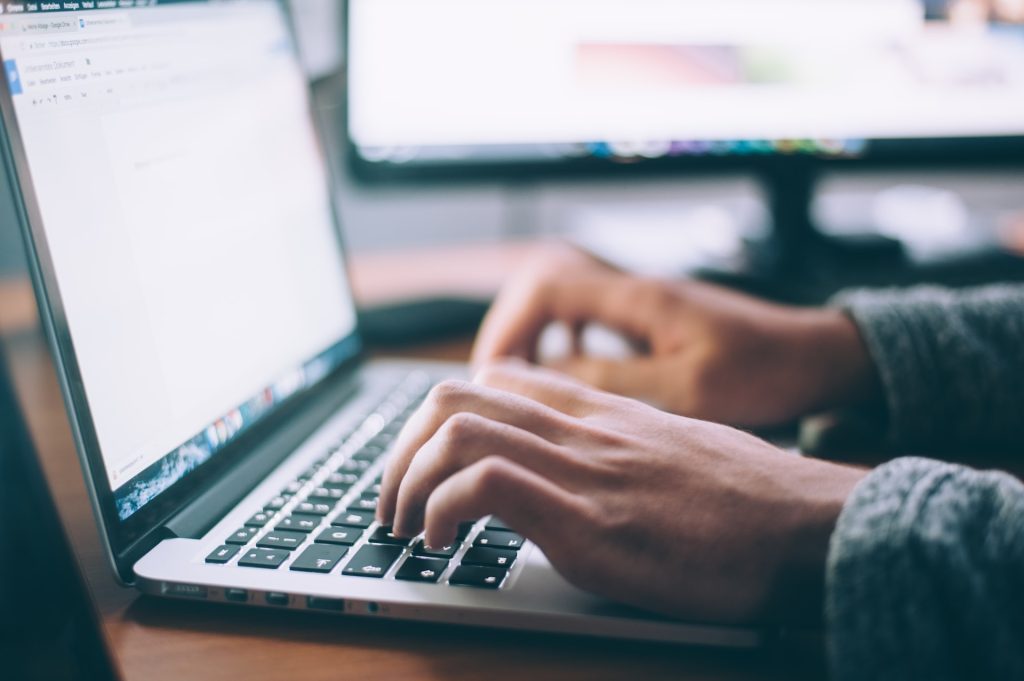 Paraphrasing tools are student's saviors. A large number of students use these tools for paraphrasing texts and to avoid plagiarism in their assignments. These paraphrasing tools work beyond human paraphrasing ability and paraphrase any text in a couple of seconds. However, some tools don't have professional linguistics models thus they make the paraphrased text scrappy and rough.
Today we are going to compare two popular paraphrasing tools to determine which one is better, paraphrasingtool.ai or Semrush. We will first define the basic workings of a paraphrasing tool and then test both tools based on the availability of various features. So let's begin our comparison without any further delay!
How does Paraphrasing Tools Work?
Paraphrasing tools work by changing words, phrases, and sentences with their synonymous words, phrases, and sentences using the linguistics model. The text paraphrased using these tools conveys the same meaning as the original text. However, the use of different words makes the text unique and plagiarism-free.
What is the Difference between Paraphrasingtool.ai & Semrush?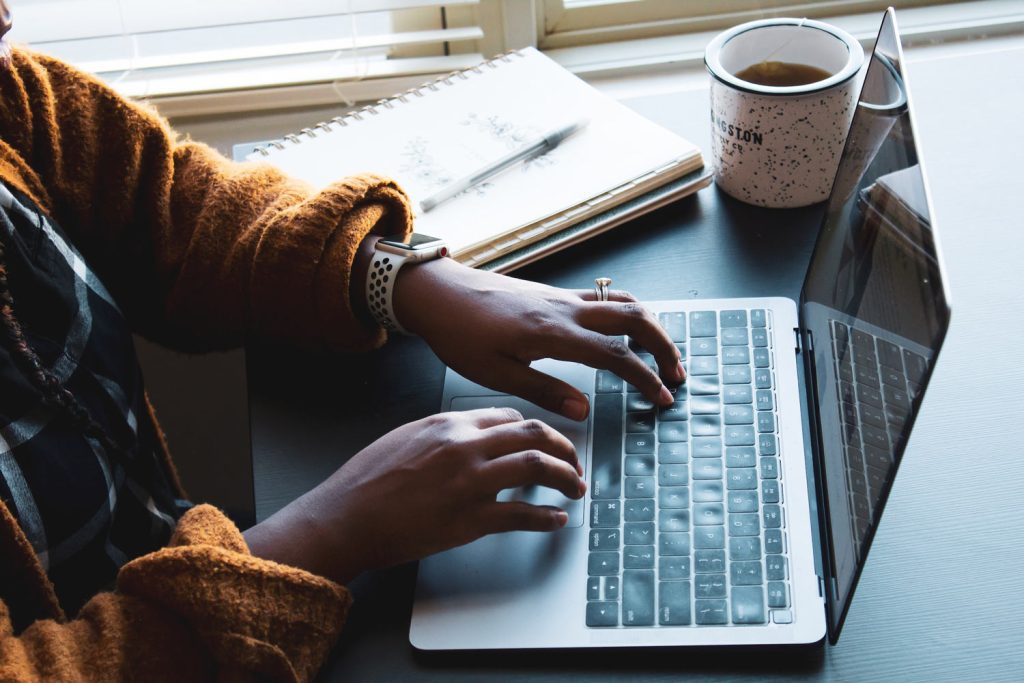 Both paraphrasingtool.ai and Semrush are popular among users and it is just right to see which one is the best, so let's begin our exploration.
1. AI Technology
The AI technology allows the tool to understand the text better and paraphrase it effectively. Both tools claim to have advanced AI technology but we have got test that.


Here is the text we will paraphrase in both tools:
Original text: "Kidney failure is a condition in which one or both of your kidneys no longer work on their own. Causes include diabetes, high blood pressure, and acute kidney injuries."
Paraphrasingtool.ai: "Kidney failure can cause one or both of your kidneys to stop functioning normally. One or more of the contributing factors is diabetes, as well as hypertension and recent kidney injuries."
Semrush: "Kidney failure is the inability of one or both kidneys to function autonomously. Common causes of kidney failure include diabetes, hypertension, and acute kidney injury."
Both tools have done a great job of paraphrasing the original text.
2. Processing Limit

Processing limit means how much data a tool can process at a time. In the case of paraphrasing tools, how many words or characters can they process at a time? The processing limit of paraphrasingtool.ai is 20,000 characters which is roughly equal to 4500 words. Whereas, the processing limit of Semrush is just 200 words at a time.
3. Tone Adaption
Tone adaption means that the AI paraphrasing tool has the ability to adapt to a specific writing tone while rephrasing the text.
Paraphrasingtool.ai allows the users to select a specific tone for their paraphrase. There are four tones available: formal, casual, professional, and witty.
Semrush, on the other hand, doesn't provide a tone customization facility but it writes in a tone that it finds fit according to the original text.
4. Research Panel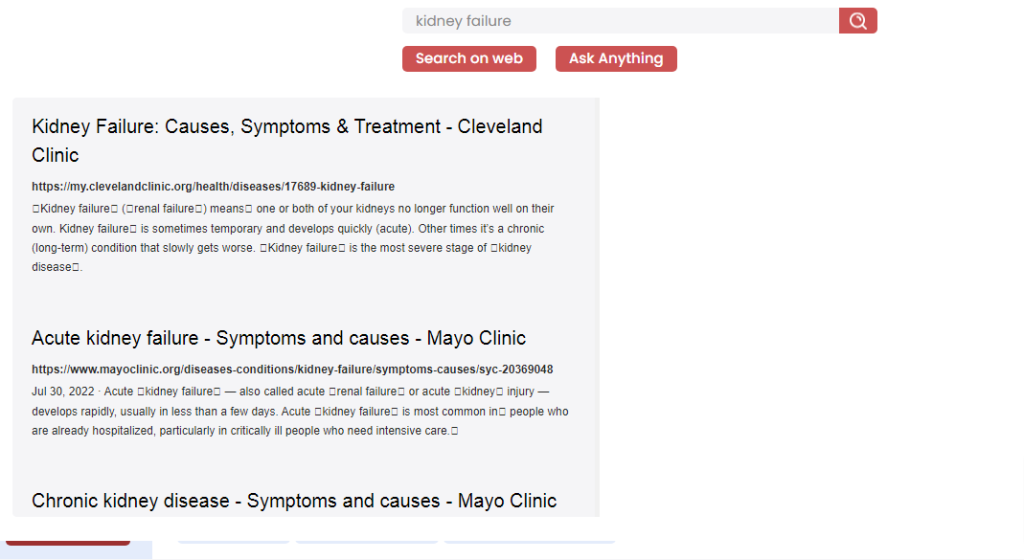 The research panel is a built-in search engine that permits the user to search for anything they want without leaving the tool. Paraphrasingtool.ai has a research panel but Semrush doesn't have its search engine. Thus, paraphrasingtool.ai is superior in this regard.
5. Paraphrasing Modes
Paraphrasing modes are the options provided by the tool for paraphrasing. These options not only paraphrase the text but also improve the text according to the chosen option. For instance, if you choose "near-human" mode, your writing will look human-written and will not feel like AI-written content.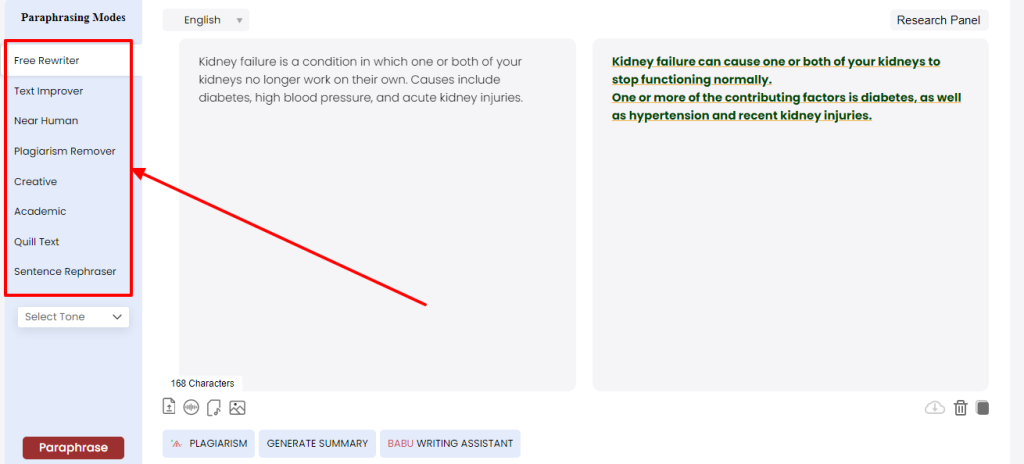 Paraphrasingtool.ai provides 8 paraphrasing modes including free rewriter, text improver, near human, plagiarism remover, creative, academic, quill text, and sentence rephraser. This feature is absent in the Semrush paraphrasing tool.
So, Paraphrasingtool.ai surpasses the Semrush in this aspect.
6. Various Paraphrases
This is another important feature of a paraphrasing tool. This means that several versions of the paraphrased text are provided. Paraphrasingtool.ai provides 5 paraphrased versions of original text, all equally engaging and well-written. However, Semrush provides 3 paraphrased versions of the original idea.
7. Input Options
The input options are the ways the text can be entered in the tool for paraphrasing. The most common option is to copy and paste the text in the device but there are other methods as well.
Paraphrasingtool.ai provides various input options, which are:
Copy and paste the text
Upload the document
Upload the audio file
Speech to paraphrased text
Images to text (text in images are extracted before paraphrasing)
Whereas, Semrush provides only a copy/paste option for entering data. In this case, paraphrasingtool.ai outruns that Semrush.
8. Output Options
Different tools provide different output options. You can either download the paraphrased text or copy and paste it in paraphrasingtool.ai. While Semrush only provides a copy-and-pasting output option.
9. Plagiarism checker Bypass
The paraphrased text should have zero plagiarism. Plagiarism is of two types, The first is direct plagiarism which is copying and pasting the exact words of someone, while the second is indirect plagiarism which is the paraphrased version of someone else's words.
So, let's test both tools to see if they can bypass the plagiarism checkers. First, let's check the paraphrasingtool.ai's text:

Now, let's test the Semrush text,

Both tools show zero plagiarism; thus, both pass the plagiarism test.
10. AI Content Detectors
The paraphrased text should not be marked as AI-generated because it is also considered cheating and dishonesty. Both of our tools are AI-based. We must test the paraphrased text under AI content detectors to see if they can bypass the AI content detectors or not.
Here is the result of the paraphrasingtool.ai text: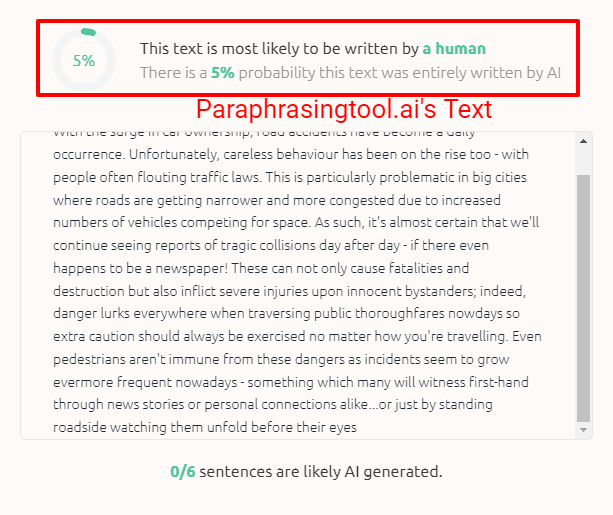 Here is the result of Semrush text: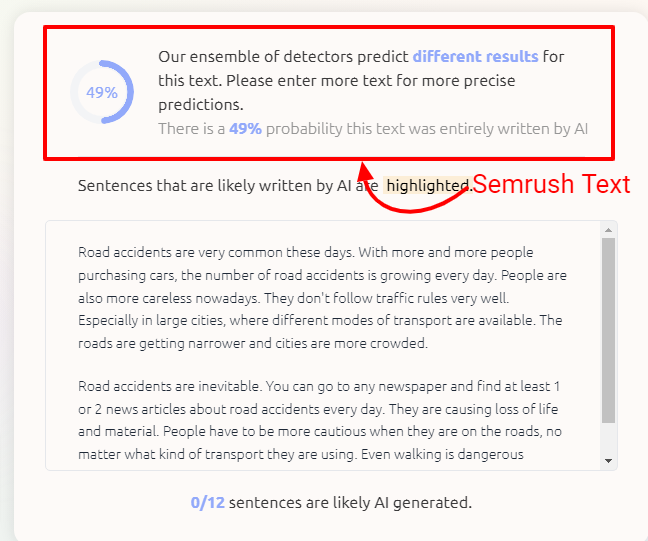 The text generated by Paraphrasingtool.ai isn't marked as AI-generated, while Semrush text is more likely to be AI-generated, which is also a red flag.
Which one is the Best Paraphrasing tool?
After comparing the features of both tools and testing them, we can clearly say that Paraphrasingtool.ai crushes the Semrush. Even though Semrush is a good tool for paraphrasing, it's not the best.
Paraphrasingtool.ai is a great AI paraphrasing tool that adapts the tone, provides 5 paraphrased versions of the text, has various paraphrasing modes, has its research panel, accepts various inputs, provides swift and accurate results, the text generated has zero plagiarism and can easily bypass AI content detection. This tool is literally a whole package. It's not wrong to say that Paraphrasingtool.ai is the best paraphrasing tool.