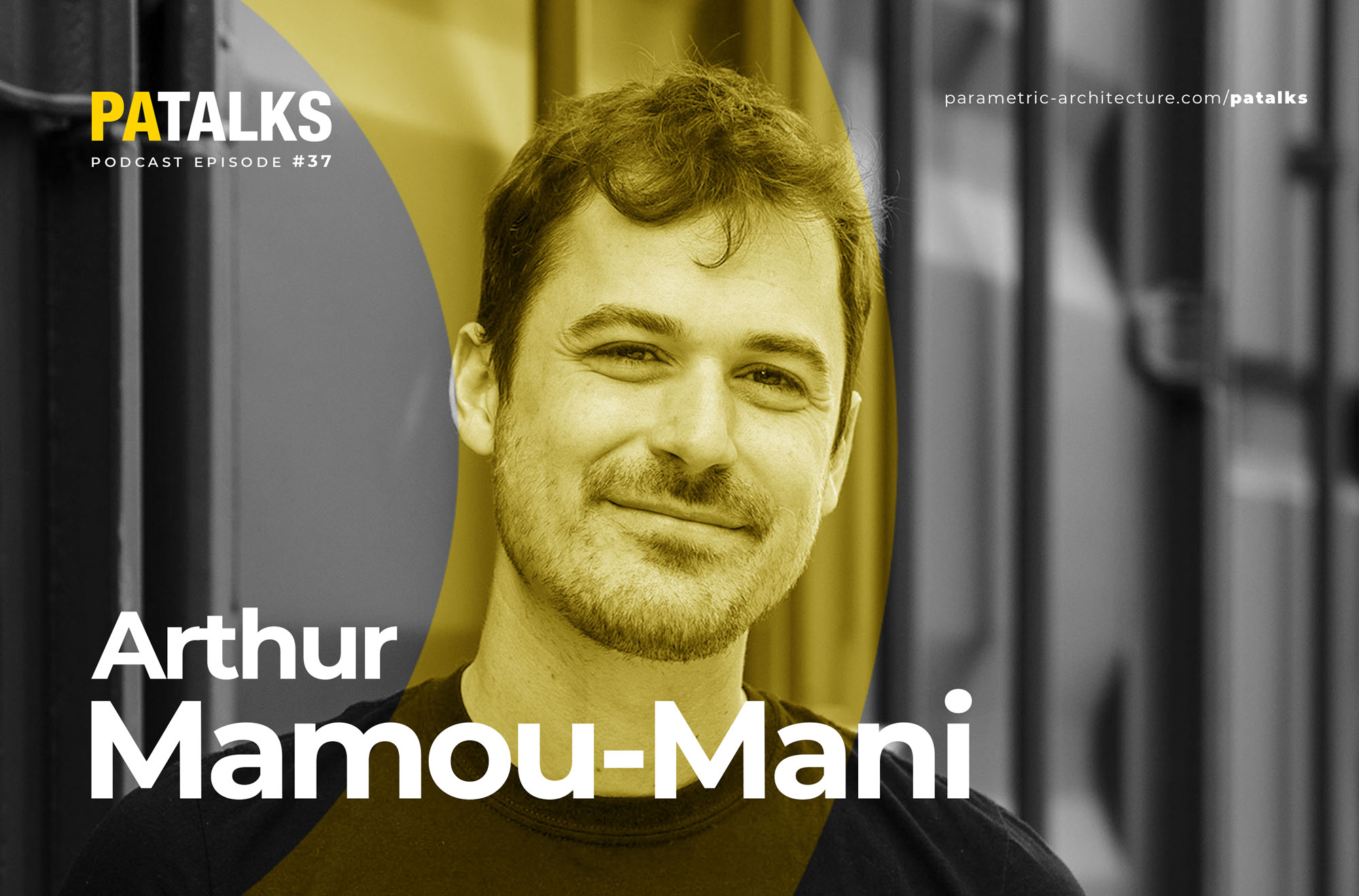 Watch on YouTube:
The Architects Journal in 2020 named the architectural practice as one of its 100 'Disruptor' practices that are challenging the norms of traditional architecture practice in their drive to bring about sustainable alternatives. Arthur has also founded the digital-fabrication laboratory FabPub. This allows the public to experiment with large-scale laser cutting and 3D printing equipment in Hackney, London.
He studied at the École Nationale supérieure d'architecture de Paris-Malaquais and in London, in 2003, at the Architectural Association School of Architecture. He then later worked at Zaha Hadid Architects, Ateliers Jean Nouvel, and Proctor and Matthews Architects. He started teaching Diploma Studio 10 in 2011 at the University of Westminster with Toby Burgess.
He built the Burning Man Temple in 2018, Galaxia, consisting of 20 timber truss petals converging as a spiral towards one point in the sky. He is the first non-US architect selected for this piece of art. In 2019, he designed Conifera, a 3D-printed bioplastic installation for COS, during Milan design week, in the 16th-century Palazzo Isimbardi.
Tune into a captivating session with Mamou-Mani with ParametricArchitecture.
Listen on Spotify:
In the PATalks interview series, PA's founder and creative director, Hamid Hassanzadeh, sits down with leading architects and designers to discuss their lives, careers, and visions for the future. Watch/Listen to the episode or subscribe on YouTube, Apple Podcasts, Spotify, and Google Podcasts to catch the whole series.
I hope you enjoy this discussion. Don't forget to subscribe to our YouTube Channel. Please give us your idea about the podcast. Make sure to follow the platform on Instagram, Youtube, and Twitter, and support us on Patreon. Also, you can listen to our podcasts on Spotify, Apple Podcasts, and Google Podcasts. Also, you can use #patalks on Twitter, Instagram, and Facebook to give us feedback about the podcasts. Thank you!