Open Call – Pandemic Architecture Ideas Competition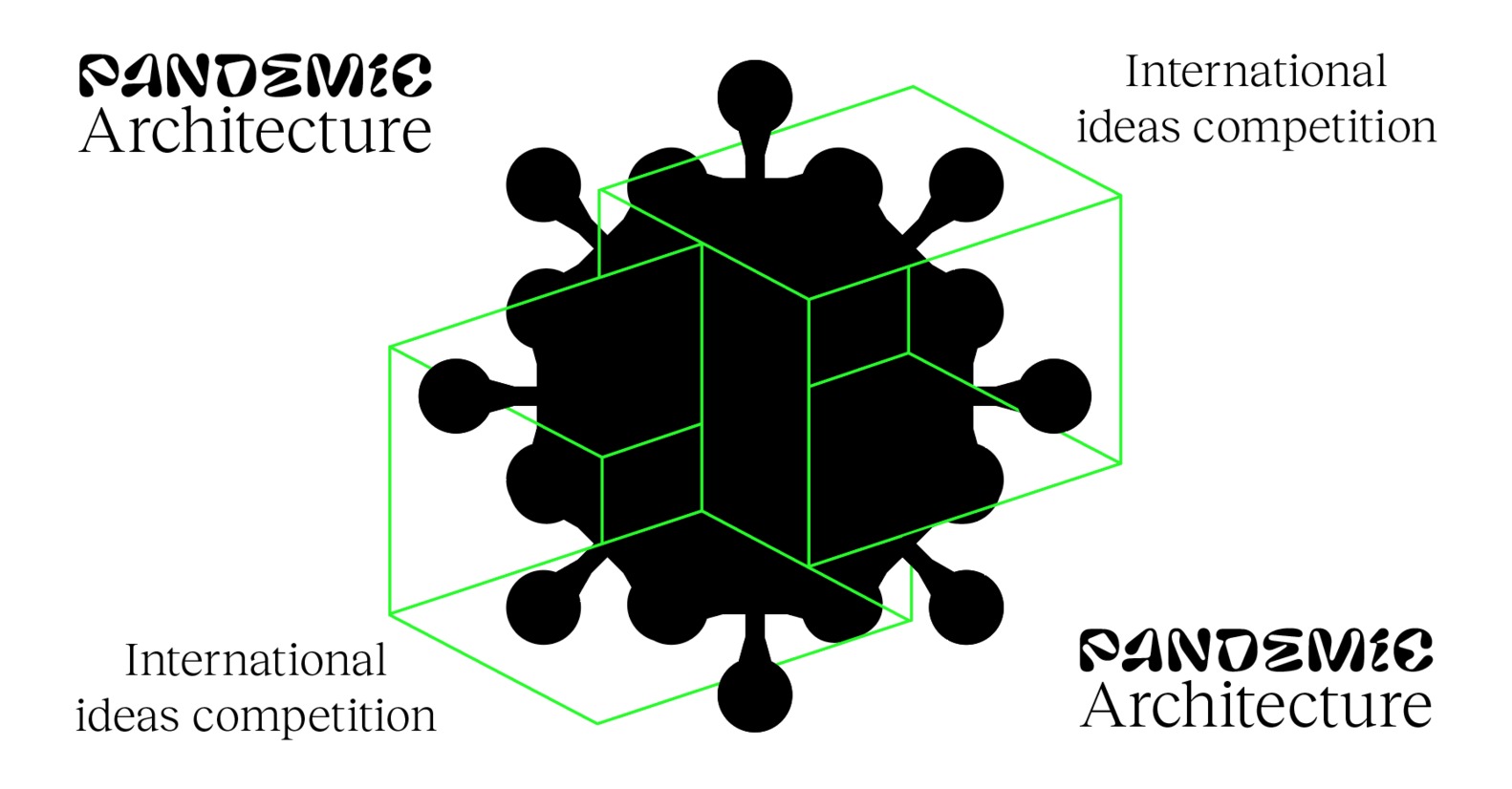 On 17 November 2019, a COVID-19 case was first reported in Wuhan, Hubei, China. On March 11, 2020, the World Health Organization declared the outbreak a pandemic, as over 138,000 cases have been confirmed in more than 130 countries and territories and at least 3,300 people have died from the disease. Over the course of a few days, the lives of millions of people have drastically changed. Pandemic Architecture Ideas Competition envisions to cater to this worldwide pandemic. 
Public health responses around the world have included travel restrictions, curfews, event cancellations, school closures as well as quarantines of all of Italy and the Chinese province of Hubei. In the name of public security, state authorities have implemented screening methods at airports and train stations and excessive coronavirus public monitoring, such as facial recognition technology that can detect elevated temperatures in a crowd or flag citizens not wearing a face mask, while apps use the personal health data of citizens.
In the meanwhile, millions of people are isolated inside a new type of bunker. In the Hubei Province, a new 25 thousand square meter hospital was constructed in only 10 days. Worldwide effects of the pandemic also include social and economic instability, xenophobia and racism, and "voluntary prisoners" encouraged by stay-at-home movements.
Architecture shapes Disease cities.
When the needs of citizens change, so do their cities and their homes.
There is a strong connection between health and architecture. Since ancient times, health care has been associated with the construction and use of specialized medical buildings and structures. Architecture helps shape the quality of our environments and can contribute to health and wellbeing. Topics concerning health have always been stimulating architectural innovations at different scales: territorial and urban development projects as well as architectural and interior design.
Health has often stimulated speculative design and experimental proposals within the architectural discipline as many works of famous architects, such as Alvar Aalto, Franco Albini, Ignazio Gardella, and the theories of Le Corbusier, give attention to psychological and physical well-being. Furthermore, hospitals adopted architectural features thought to promote health and limit disease spread while architects designed operating rooms and clinical spaces for utilitarian purposes — namely, maintaining a well-lit, aseptic environment.
During the cholera outbreak in London, in 1856, Frederick Marrable was assigned to design the Metropolitan Board of Works in order to provide sanitary infrastructure.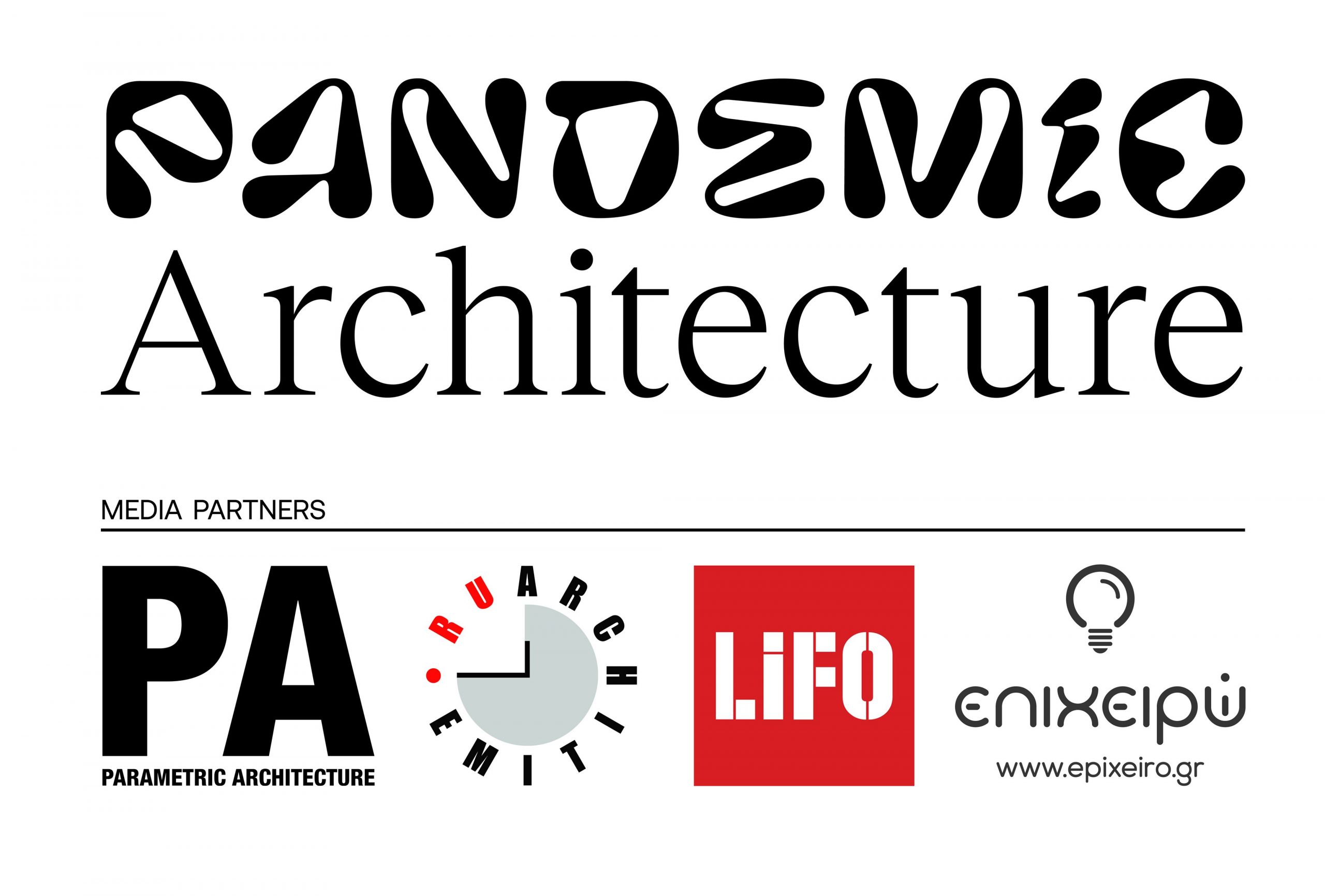 Pandemic Architecture Ideas Competition
In today's largely urban and interconnected world, infectious disease outbreaks and other public health emergencies pose a real threat to large cities.
Pandemic Realities addresses the spatial configurations, modes of living, and notions of the human body engendered by disruptive public health crises such as the Covid-19 outbreak.
As the world faces new globalized health threats, there is a need to design the home/ the city of tomorrow, living in times where pandemics and viruses will be part of our everyday life. By designing for the needs of a pandemic reality, architects act as guarantors and guardians of the Public Health of a community.
Virus outbreaks have their impact on urban space as well as on the living of millions of people.
In managing any public health crisis, the design of a city will have two overall tasks – dealing with the sudden large number of sick people and keeping city life as normal as possible for everyone else.
First, in the case of an emergency due to an epidemic or pandemic disease, a city is confronted with large-scale needs in supplies, medical spaces, and cemeteries.
Second, designing places of living in the future should not only take into account functional spaces for individual and collective needs but should also protect the health, as humans spend more and more of their time isolated in built spaces.
When millions of people are isolated and working from home, what features should a home have? When people can't travel, what is the role of the hotels? When crowds are not allowed in public spaces, how cities and public spaces change? In terms of health centers and interior design, what are the hygienic architectural details of the pandemic reality?
Pandemic Architecture Ideas Competition attempts to open up a dialogue and create a think tank, looking for ideas from the architectural and design community about the future of the living, the workspace, the public space, and the tourism industry.
Urbanists, architects, designers, students, artists, performers, and authors are invited to submit their ideas on Pandemic Architecture.
Proposals should be based on a realistic situation or on science fiction and should focus on territorial and urban development projects or architectural and interior design.
Rethink/ReDesign:
1. Emergency design (City Strategies, Hospitals, Cemeteries, Sanitary Spaces, etc)
2. Living (Homes, Workspaces, Apartments, Public Spaces, Hotels, etc)
Submission Requirements
I. Material containing 3-10 images /drawings /renders / collages / animation
II. Text describing the concept (500 words)
I + II will be evaluated by the jury.
III. 1 video narrative (2-3 minutes) of the authors explaining their concept in black and white
Questions to be answered in the video:
– Describe your scenario/concept.
– Which questions does your proposal address?
– What Can Architecture Do for our Health?
– What role must and should have the architects facing public health emergencies?
The deliverables can only be submitted in digital files.
Criteria
The evaluation of entries will be based on the following criteria:
– Innovation, originality, the creativity of the proposal
– General impression and clarity of the overall concept
Prizes
AWARDS: 5.000 EUROS Total Value
WINNERS (2 Prizes)
2.000 euros each
Publication on Archisearch. gr
Publication in Archisearch The Paper Edition
Reviews in digital magazines and several architecture blogs
SPECIAL DISTINCTION WITH GIFT VOUCHER (2 Prizes) Total Value 1000 GBP
Online Lighting Masterclass with Creative Lighting  (value £500 each)
Publication on Archisearch.gr
Publication in Archisearch The Paper Edition
Reviews in digital magazines and several architecture blogs
HONOURABLE MENTIONS (8 Prizes)
Publication on Archisearch.gr
Publication in Archisearch The Paper Edition
Reviews in digital magazines and several architecture blogs
Schedule for Pandemic Architecture Ideas Competition 
Launch: March 16
Registration Deadline: May 20
Send at [email protected] a .doc file containing an 8 numerical digit code and the names of the participants in the team.
The registration is free.
Submission Deadline: May 31
Send your files with a wetransfer/dropbox/google drive link at [email protected].
The files should be only named after the 8-digit team code and should be anonymous.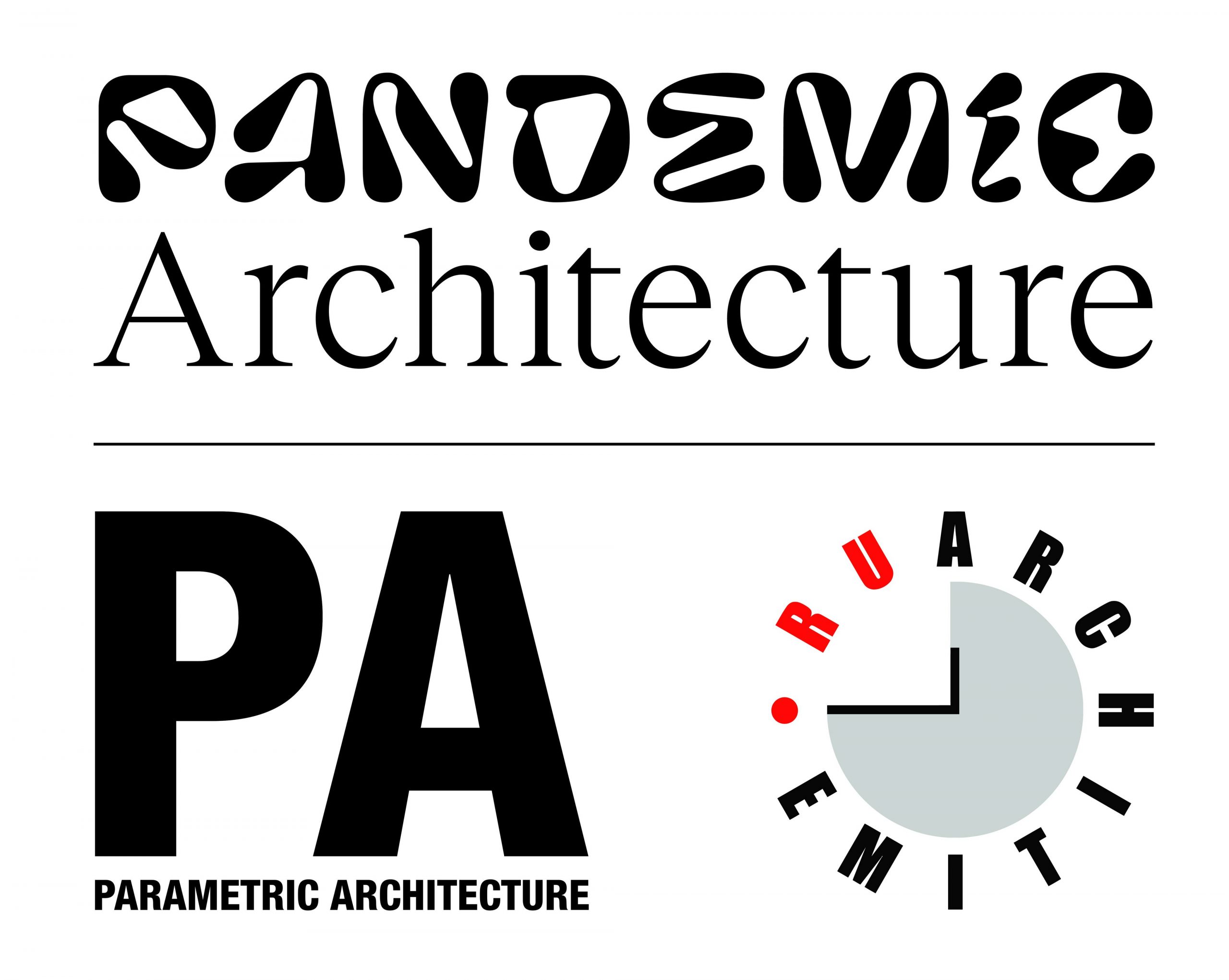 Jury for Pandemic Architecture Ideas Competition 
ORA ITO
A phenomenon in pop culture, he is the youngest designer of his generation to collaborate with jewels of luxury goods and industry, after the huge multi-acclaimed success of his aluminum Heineken bottle. Cassina, Cappellini, Bouygues, Alstom, Laguiole, Zanotta and Accor highly rate his sculptural design that has become a mark of modernity. The multidisciplinary, transversal Ora ïto studio has since gone from telephone to architecture, from furniture to the hotel industry, from perfume to tramways, and from flying saucers to restaurants, manipulating symbols to simplify them. A tenacious methodology for which he has invented a neologism: simplexity, decoding today's DNA to conceptualize future mutations. His fluid vocabulary materializes movement reinventing streamlining in the digital era and giving shape to the desires of our contemporary society.
ROBERTO PALOMBA, Milan, Italy – Palomba Serafini Associati
Roberto and Ludovica Palomba, architects and designers, founded Palomba Serafini Associati in 1994 in Milan.
Their distinctive hallmark has emerged from the capacity to combine a contemporary vision of society and user needs, with extensive knowledge of the historical and cultural roots of design, producing results that blend the past with the future. This unique and personal approach makes them particularly sensitive to issues about the function and the need to create long-lasting products.
LYDIA KALLIPOLITI, New York, USA Assistant professor in Cooper Union
Lydia Kallipoliti is an architect, engineer, and scholar whose research focuses on the intersections of architecture, technology, and environmental politics. Prior to Cooper Union, she was an Assistant Professor at Rensselaer Polytechnic Institute, where she directed the MSArch program and Syracuse University; she also taught at Columbia University, Pratt Institute, and the Cooper Union.
Kallipoliti is the author of the book The Architecture of Closed Worlds, Or, What is the Power of Shit (Lars Muller, 2018), as well as the History of Ecological Design for Oxford English Encyclopedia of Environmental Science. Her work has been exhibited in a number of international venues including the Venice Biennial, the Istanbul Design Biennial, the Shenzhen Biennial, the Oslo Trienalle, the London Design Museum, and the Storefront for Art and Architecture. Kallipoliti is the recipient of a Webby Award, grants from the Graham Foundation, and the New York State Council for the Arts, an Honorable Mention at the Shenzhen Biennial, a Fulbright scholarship, and the ACSA annual award for Creative Achievement. Recently, her practice ANAcycle was recognized as a Leading Innovator in Sustainable Design in BUILD's 2019 Design & Build Awards, while her book was a finalist among all publications in design, art, and architecture in 2018 for the Cornish Family Prize by the National Gallery of Victoria in Melbourne. Kallipoliti holds a Diploma in Architecture and Engineering from AUTh in Greece, a SMArchS from MIT, and a Ph.D. from Princeton University.
SOPHIA VYZOVITI, Greece
Architect, researcher, and educator. Associate Professor in Architectural Design at the Department of Architecture, University of Thessaly.
Author of books 'μικροκατοικια' (2017) 'soft shells' (2011) 'supersurfaces' (2006) and 'folding architecture' (2003)
In her practice, Sophia sustains research by design approach. In addition to architecture and urban design projects, she produces architectural prototypes and temporary installations. Her goal is to enhance collective creativity within a critical spatial practice.
TOM LINDBLOM Lifestyle Sector leader for Gensler's Latin American region
Tom is a Hospitality Leader and a Studio Director in Gensler's London office. He has more than 25 years of experience on a variety of projects, with a special focus on hotels, resorts, and museums. Working with diverse clients in Europe, the Middle East, Southeast Asia, and the United States has broadened his understanding and appreciation for unique opportunities in a variety of markets. Tom is active with clients in the Mediterranean and Adriatic to develop sustainable resorts that operate efficiently from an economic, social, and environmental position. His experience also includes design and planning for several museums and galleries in the United States and Europe. He teaches and lectures on architecture, lighting design, and museum design at universities in the U.S. and London. Tom holds a Masters of Architecture from the University of Utah and an undergraduate degree in History of Science and Technology from Hampshire College in Amherst, Massachusetts.
MARIANTHI TATARI-UN STUDIO, The Netherlands
Marianthi Tatari is a Senior Architect / Associate at UNStudio.
She graduated from the Aristotle University of Thessaloniki where she studied architectural engineering and received her Master of Architecture from the Southern California Institute of Architecture in Los Angeles. She joined UNStudio in 2007. She is currently responsible for the Architectural Branding design for the project of the Metro Network in Doha, Qatar. Marianthi organizes the project team and defines design input and strategies, whilst managing contact with external relations in balance with internal project coordination. She has extensive experience with projects of varying scales and typologies. In addition to large mixed-use developments in Asia, she has also played a key role in the design of the Collector's Loft in New York and Galleria Centercity in South Korea. Her area of focus is design, organization, and bridging strong ideas with new methods of design implementation.
KYRIAKOS CHATZIPARASKEVAS-HEATHERWICK STUDIO
London, UK
Kyriakos Chatziparaskevas works at Heatherwick Studio since 2014. His current work at the studio involves carrying through the construction of Google's innovative new HQ in California.
Kyriakos' work has earned him international experience from concept to completion in a wide variety of prestigious projects that include objects, art installations, buildings, public spaces, and urban infrastructure. He has worked with corporate clients, as well as with various cities and institutions. His keen interest in polymathy, encompassing design at the intersection of art, architecture, engineering, and science, contributes to his experience in practicing across different disciplines and implementing it on a variety of Research and Development projects. Alongside practicing architecture, Kyriakos has lectured and presented his work at various universities, institutions, and events.
Kyriakos holds a Diploma in Architecture and Engineering from the Aristotle University of Thessaloniki, Greece, and a MA in Advanced Architectural Design from the Staedelschule in Frankfurt, Germany.
Martha Tsigkari, London, UK – Foster + Partners
Martha Tsigkari is a Partner of the Applied Research + Development (ARD) group at Foster + Partners. She is a specialist in a wide range of areas including performance-driven design and optimization, AI and machine learning, interfaces & interaction, design-to-production, and fast feedback & integration. Her work incorporates the development of simulation tools, the introduction of integrated processes, and the creation of physical interfaces. She has provided solutions for hundreds of diverse projects such as the new airport for Mexico City.
Martha holds an Architect-Engineer's degree from the Aristotle University in Greece, and an MSc in Adaptive Architecture & Computation from UCL. She is a member of RIBA, a UCL fellow and module leader at the MSc Architectural Computation at the Bartlett, and a juror at various schools, including the AA and UPenn. She has taught, lectured, and published on the subject of computational design internationally.
Curated by Vassilios Bartzokas for the Design Ambassador, Organized by ARCHISEARCH.gr
Assistant Curator: Tina Marinaki, Editor in Chief ARCHISEARCH.gr
"Extraordinary times" require extraordinary design.
What Can Architecture Do for our Health?
Graphics: AG Design Agency
Pandemic Architecture Ideas Competition website: https://www.archisearch.gr/architecture/open-call-pandemic-architecture-international-ideas-competition/