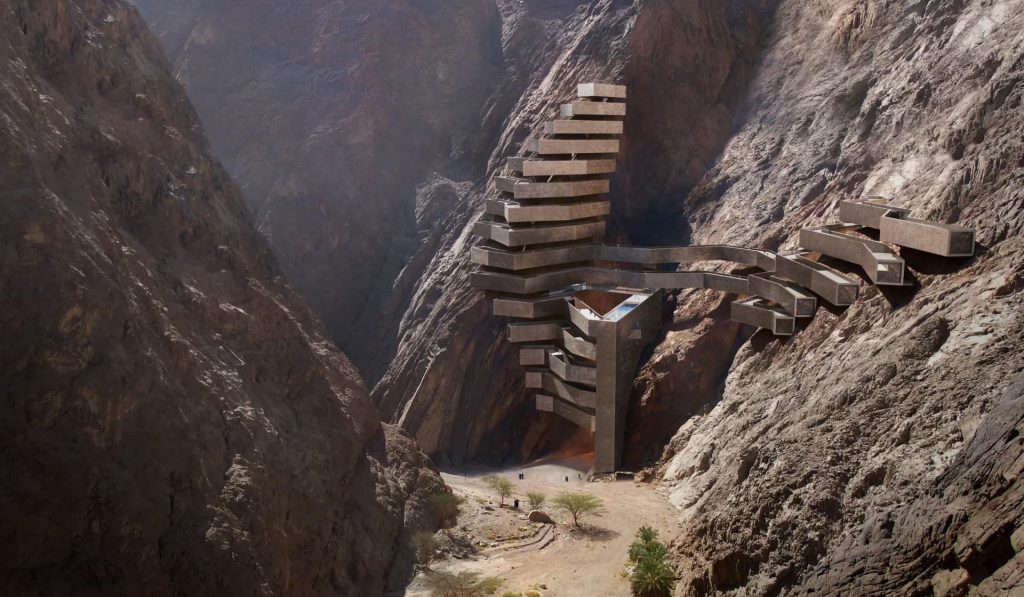 NEOM announced a new tourism destination, Leyja, which will located in the 400m-high mountains of the Saudi Arabian landscape. Leyja's three properties will offer 120 elegant boutique rooms and suites, split equally with 40 keys.
NEOM has developed into a diverse destination and supports the Saudi Vision 2030 mission of creating a sustainable tourism industry. According to NEOM, Leyja is a part of this plan, and it will preserve 95% of its land for nature using innovative, eco-friendly construction techniques to blend seamlessly into the landscape.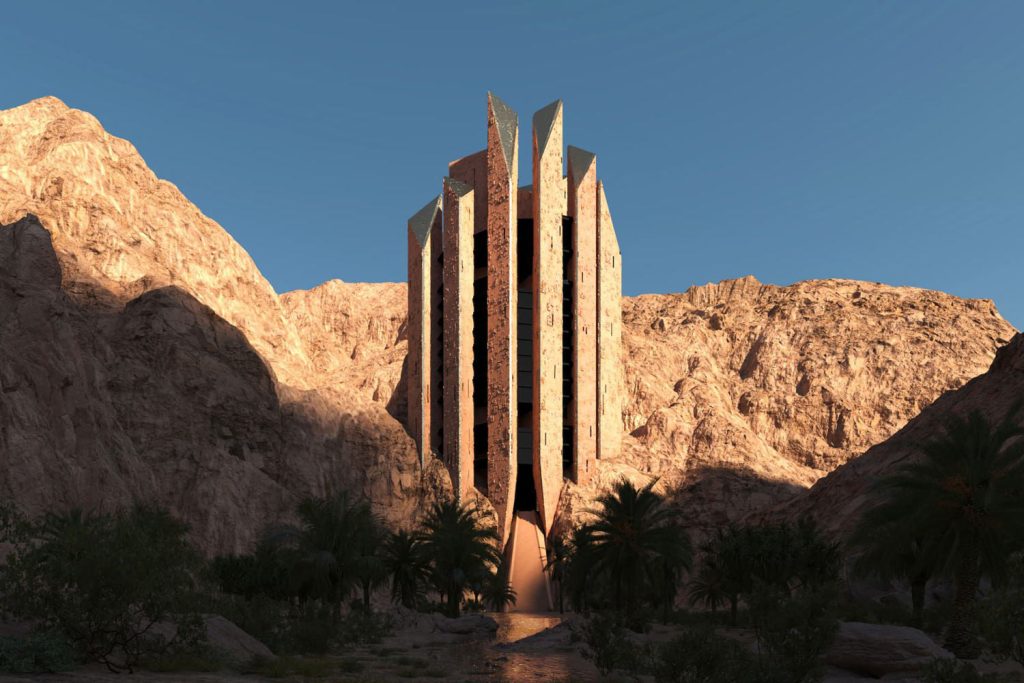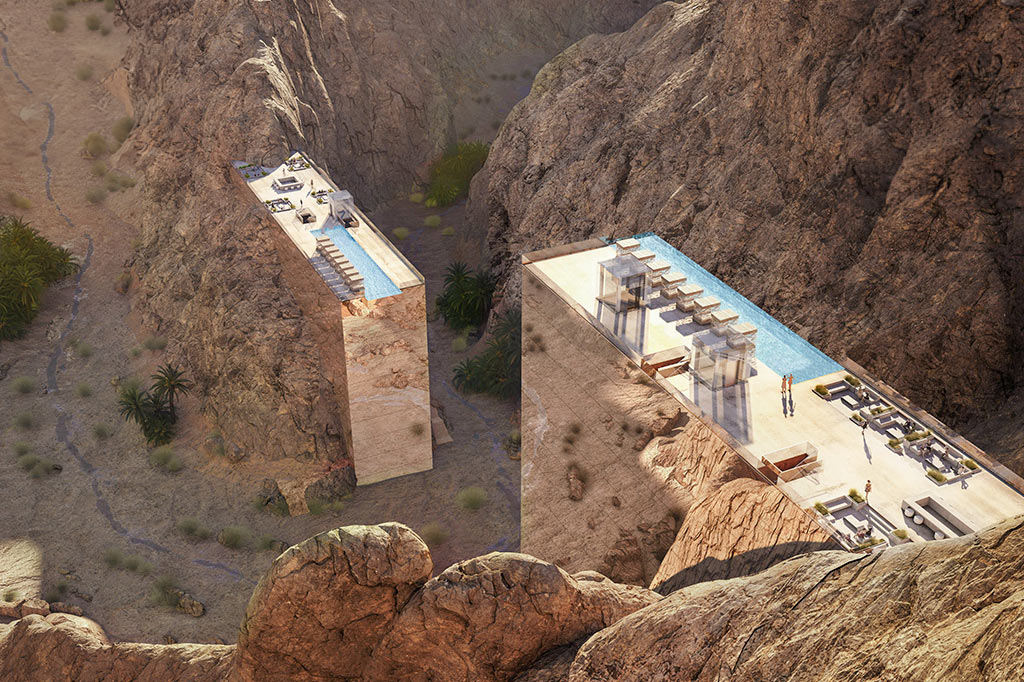 The design of the first property ascends the walls of the wadi like a staircase. Its structure seamlessly follows the topography, with minimal disturbance to the natural lines of the terrain. The second property sits prominently at the heart of the Wadi's largest oasis, rising from the rock and serving as an enchanting gateway for exploring and discovering the valley that extends beyond. The third property is an immersive wellness retreat that promotes longevity. Its reflective, high-tech facade mirrors the beauty of the surrounding valley walls.