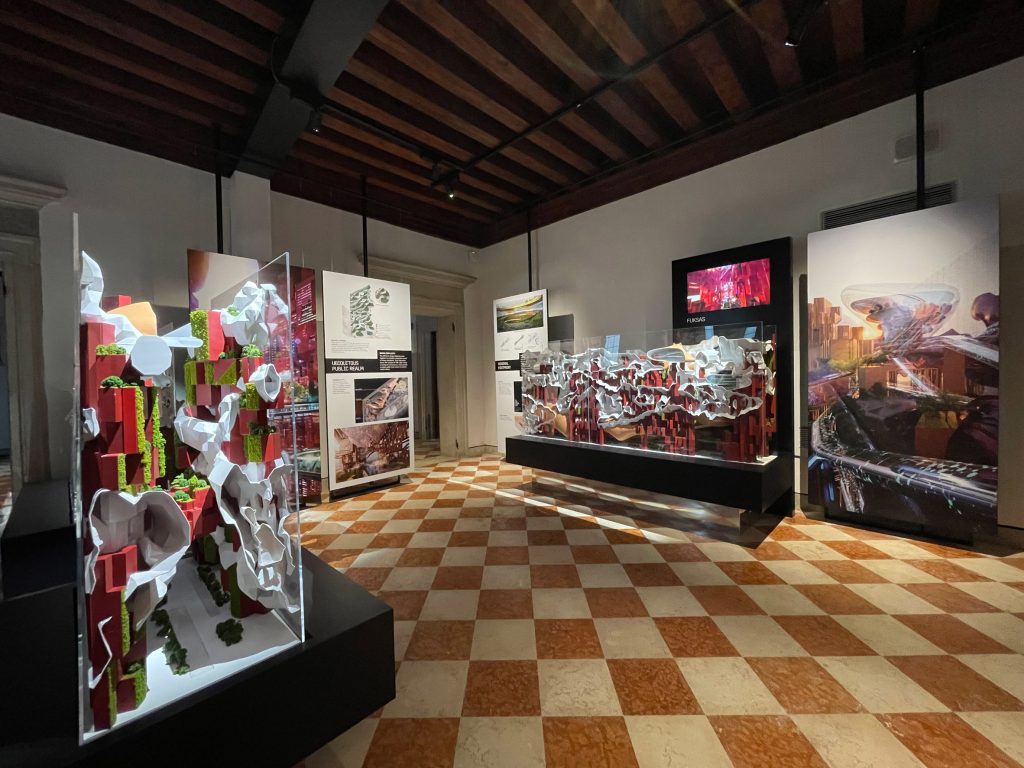 Large-scale models of The Line and other developments at the controversial NEOM project in Saudi Arabia are being presented at the Zero Gravity Urbanism exhibition during the Venice Architecture Biennale.
Curated by Ramon Part and produced by UK studio Squint/Opera and Italian studio We Exhibit, the exhibition includes architecture studios Adjaye Associates, BIG, Coop Himmelb(l)au, Delugan Meissl Associated Architects, Studio Fuksas, LAVA, Luca Dini Design and Architecture, Morphosis, Oyler Wu Collaborative, Pei Cobb Freed & Partners, CHAP, and UNStudio as contributors.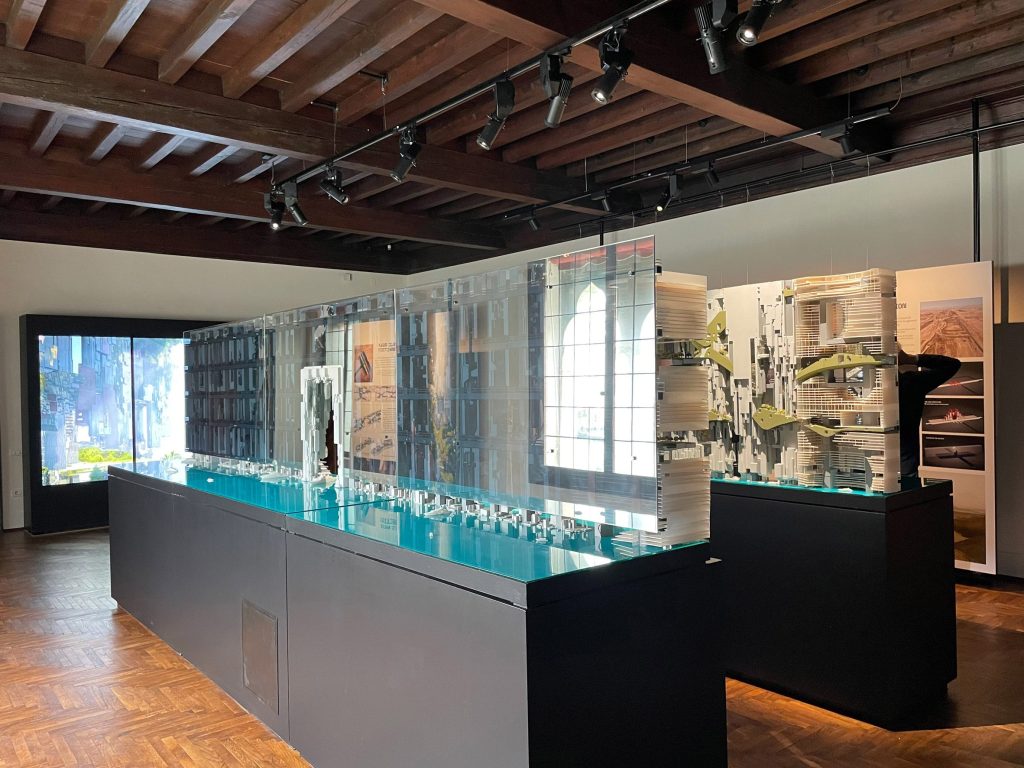 Situated in an art gallery alongside Venice's Grand Canal, the exhibition showcases numerous large-scale models and audio-visual displays of the four regions of Neom that have been announced thus far. These regions comprise the 170-kilometer-long city named The Line, along with the port city Oxagon, the ski resort Trojena, and the island resort Sindalah.
The exhibition is organized around a courtyard housing a massive model of The Line, demonstrating its 170-kilometer stretch across the northwest of Saudi Arabia. Adjacent galleries feature more detailed models of The Line created by various studios, including the Italian practice Studio Fuksas and the Austrian practice Delugan Meissl Associated Architects.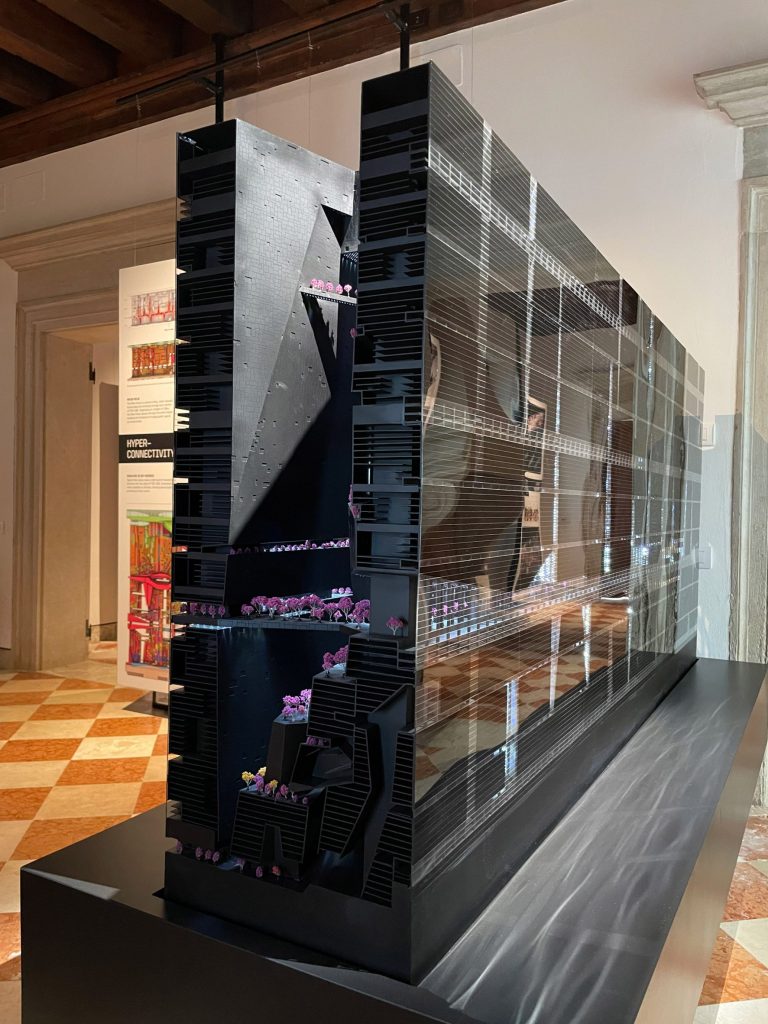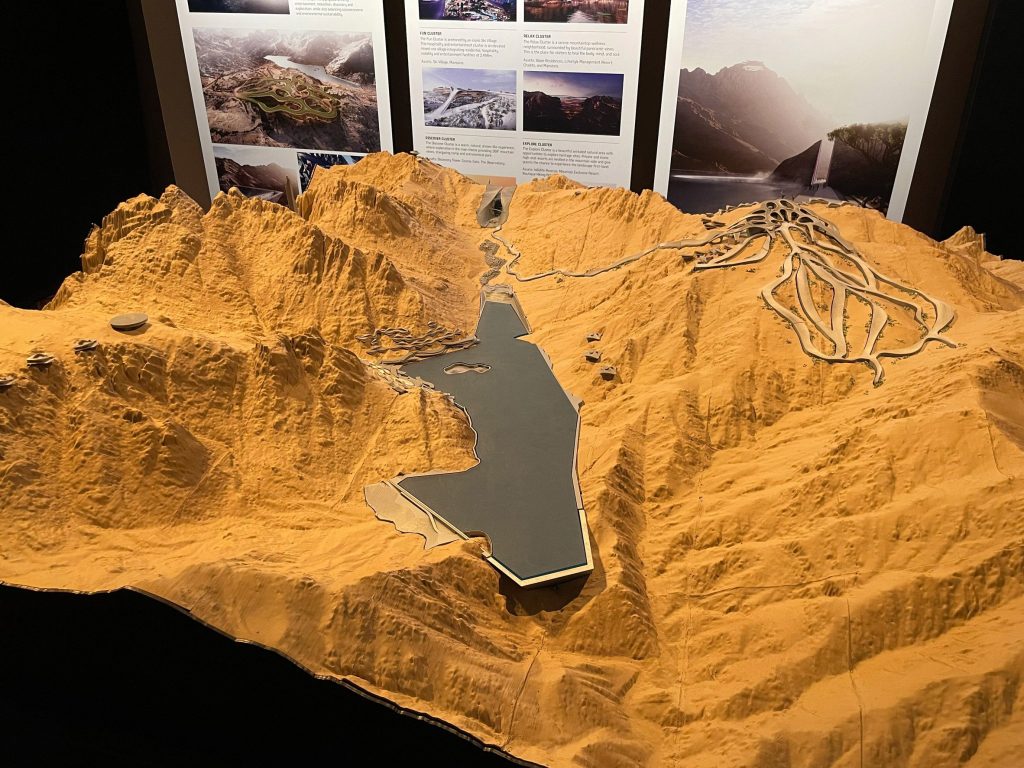 Antoni Vives, Chief Urban Planning Officer of NEOM, said; "Brought to life in Venice through the design proposals and intellectual contribution of the world's leading architects and urban thinkers, Zero Gravity Urbanism represents a proposal of how humanity can better respond to the urban challenges we face globally."
Tarek Qaddumi, Executive Director of Urban Planning of NEOM, said, "Tonight represented an important next step onto the global stage for Zero Gravity Urbanism, as the world's wider architecture community now has the opportunity to see the depth of thinking and work that has gone into this incredible project from so many prominent thinkers and architects."
According to Dezeen, while the exhibition predominantly focuses on The Line, which is Neom's largest and most well-known component, there is also a gallery dedicated to the other three officially announced regions. This gallery showcases large models and visualizations of Oxagon, Trojena, and Sindalah. In total, Neom will consist of ten regions; however, no details regarding the other six have been disclosed.
At the Venice Architecture Biennale 2023, the Danish studio BIG was announced as the masterplanner for the floating port city of Oxagon, a significant component of the Neom development in Saudi Arabia. For details on the public program and to register for complimentary tickets visit neomvenice.com.