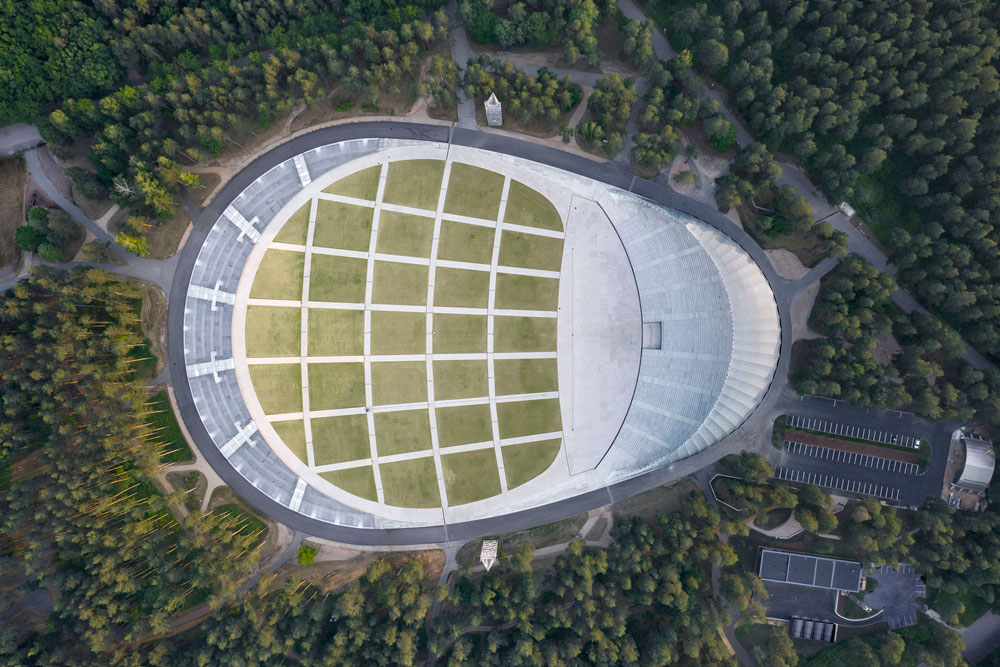 Mežaparks Open-Air Stage, Latvia's 56 years old venue, has been uniquely renovated by J. Pogas Birojs of Mailitis Architects. Located in Mežaparks, Riga, the project is a hub for national choral events and festivals. The renovation process started in 2007 and was completed in 2022 by focusing on enhancing capacity, acoustics, and safety.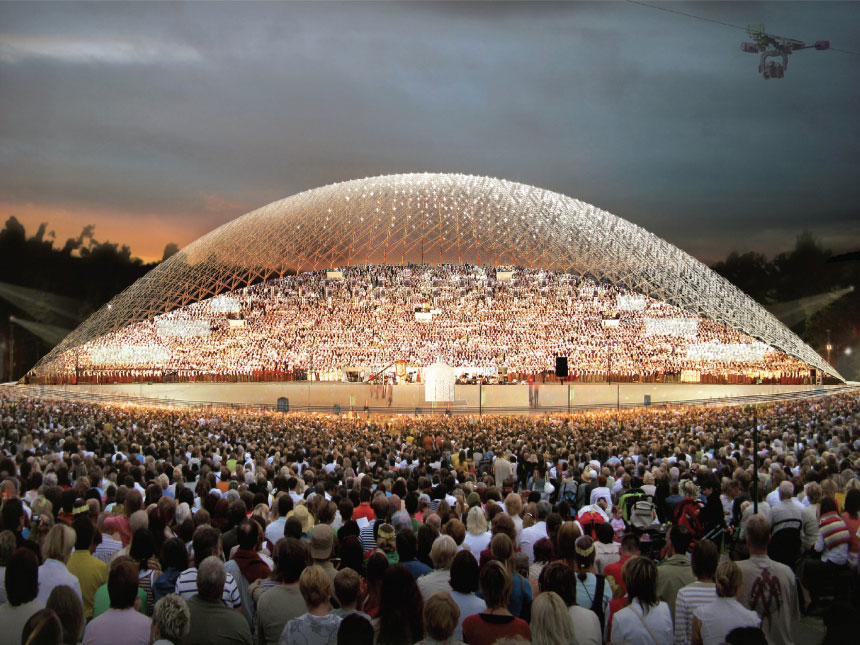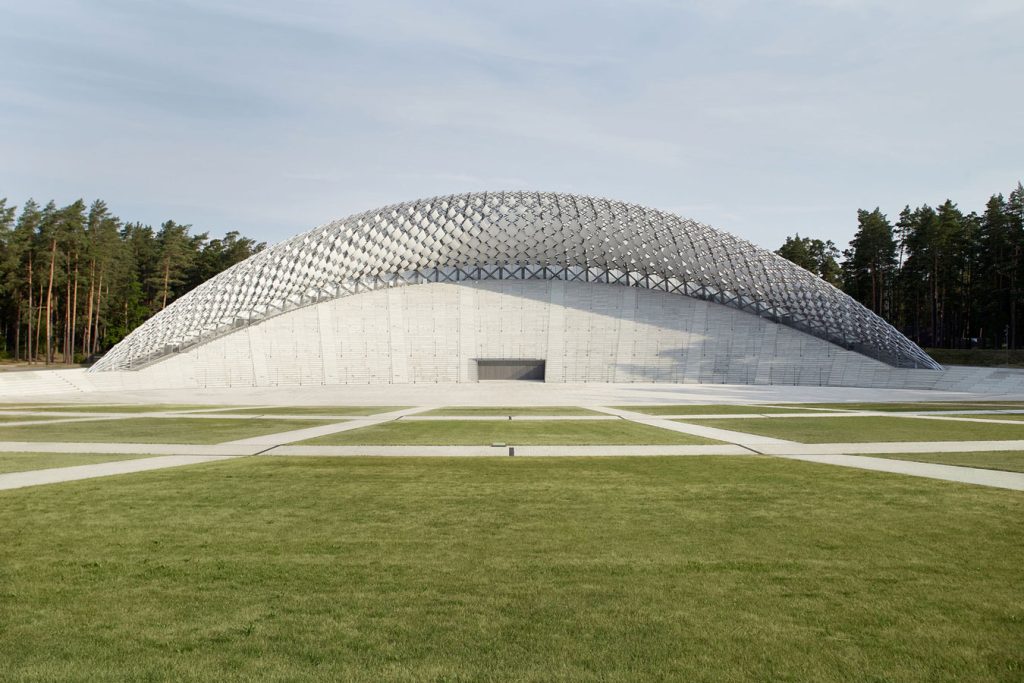 Design Features
The formation of the venue is in an asymmetrical ellipse shape, mainly including a large stage with a rooftop, a central open area, and a sitting place. Its capacity was enlarged at the stage, the center, and the sitting places. Thus the renovation provided 20.000 singers, 30.000 sitting audiences, and 70.000 standing audiences to take place during the performances.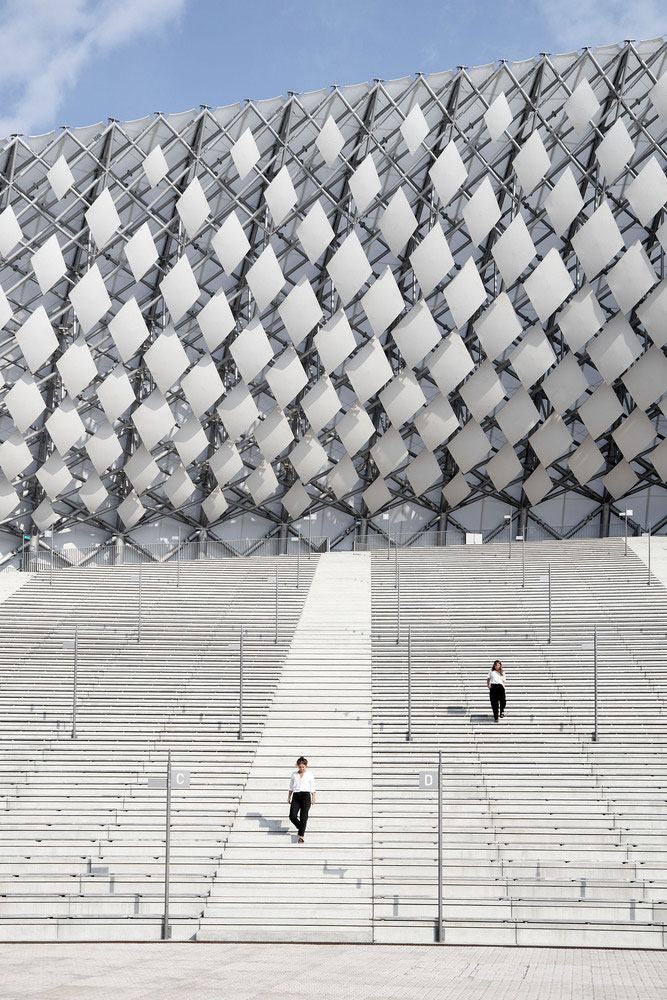 The unique design of the Mežaparks Open-Air Stage supports its main function by such features as being surrounded by a natural forest, good for even and spacious echoes, having the roof as the leading acoustic element, and adjustable acoustic panels to direct the sound. Specifically, the roof structure fixes the performance's outcome by separating columns growing together. Consequently, the local singers approve what the venue provides to the quality of the performed sound.
A long live tradition for Latvia, the Song And Dance Celebrations that are on the UNESCO Representative List of the Intangible Cultural Heritage of Humanity take place on Mežaparks Open-Air Stage. In addition, the architects highlight the attachment to the local Baltic Culture and contribution to the national identity of the venue.
The renovation provided the venue to become a stage for various kinds of events like sports, cultural events, acapella singing, and rock-pop concerts. Today, it is open for daily use for cultural and leisure purposes.
A great example of sustainability provision for a mega effect factor of various scales including a nation, region, city, and performance events.