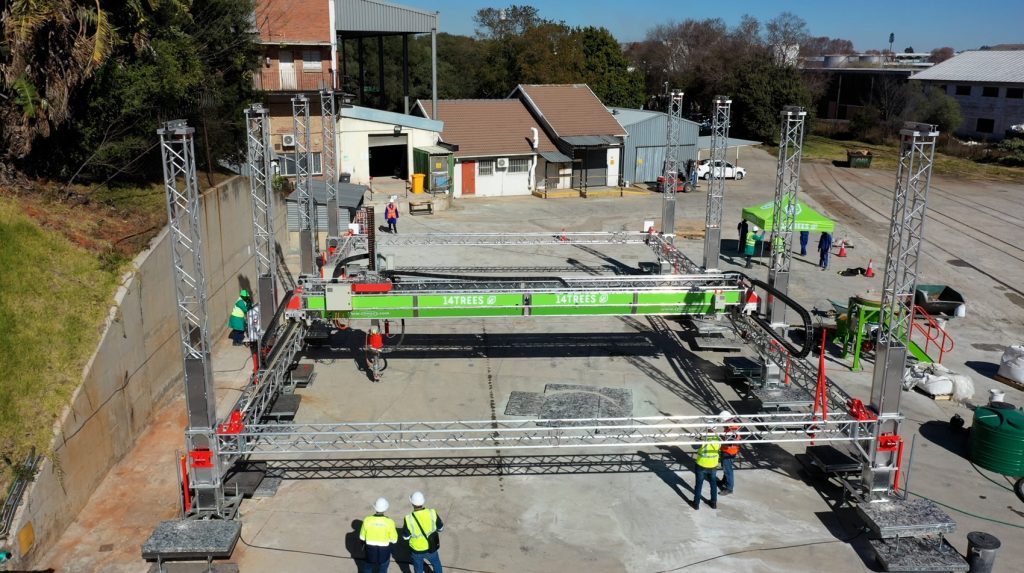 14Trees, a Holcim and British International Investment joint venture, has announced the release of Iroko, a new construction-ready 3D printer.
The 14Trees printer is specifically created for constructing single- to two-story residential and commercial buildings. It is designed to enhance construction speed, cost-effectiveness, and flexibility by utilizing digital automation to construct durable and economical housing, educational facilities, and commercial real estate worldwide.
14Trees is committed to lowering building carbon footprints, according to a statement. This innovative new technology and approach will reduce CO2 emissions compared to traditional cement production methods, helping to achieve the United Nations' Sustainable Development Goals on Industry, Innovation, and Infrastructure (SDG 9) and Sustainable Cities and Communities (SDG 11).
Miljan Gutovic, Region Head for Europe at Holcim: "I am excited to see 14Trees shaping the future of construction. This innovation will help accelerate construction 3D printing around the world, fully aligned with Holcim's mission to decarbonize building at scale."
François Perrot, Managing Director of 14Trees: "The launch of this Africa-made printer builds on our legacy of 3D printing on the continent, from building the world's first 3D-printed school in Malawi to the world's largest 3D-printed affordable housing project in Kenya. I look forward to scaling up this transformational technology even further with Iroko, to decarbonize buildings in Africa and beyond."
Abhinav Sinha, Managing Director and Head of Technology and Telecoms, BII, stated: "We are thrilled by the ground-breaking milestone that 14Trees has achieved to innovate 3D construction methods in Africa. This latest innovation will help to increase the availability of affordable housing, which is urgently needed on the continent, and also to decarbonise the construction sector. This goes to the heart of our mandate which is to create productive, sustainable and inclusive outcomes and improve the lives of people in Africa."