Heatherwick Studio unveiled the design of an exhibition hall on Shanghai's West Bund waterfront. Named the 'West Bund Orbit', the building will represent the heart of the new Financial Hub in Xuhui District and will serve as a landmark on the Huangpu riverside.
Neil Hubbard, Group Leader at Heatherwick Studio said, "This is an exhibition hall designed to be explored and experienced. Rather than merely boxing up a gallery within an ornamental façade, the 'Orbit's' appearance will be animated by the people who visit it." and added, "Its location on the bend of the river means it can be a real beacon for the area, drawing people in not just for the events it hosts but the whole of Shanghai West Bund."
The hall is conveniently situated at the corner of the site, making it accessible from all angles. The design team did an excellent job of highlighting its primary function by placing the exhibition space at the centre and the ancillary functions above. The ground floor level features a second perimeter gallery that wraps around the main hall, providing tall windows that showcase the events and exhibitions being held inside. This feature entices passersby to come inside and take part in the events.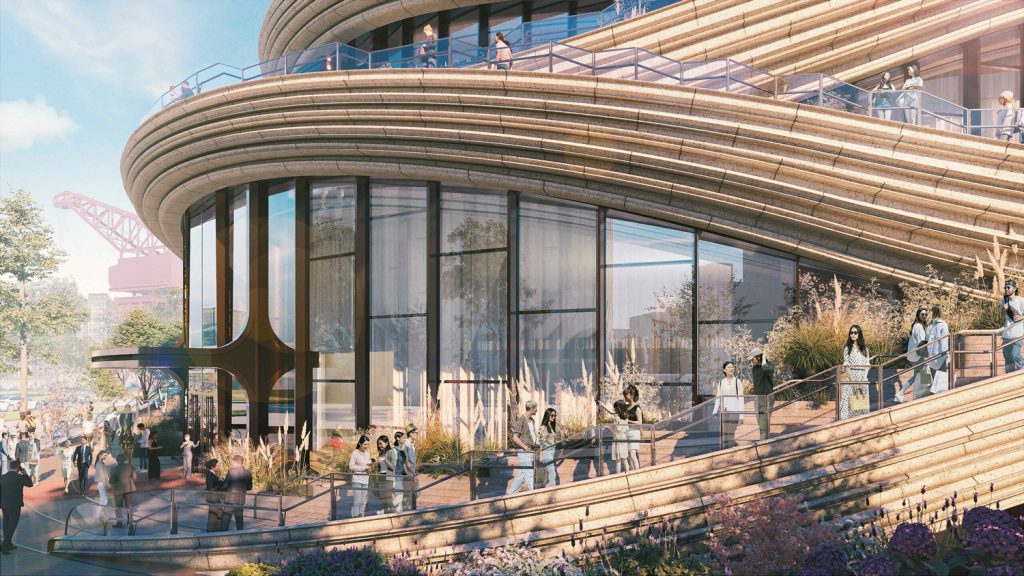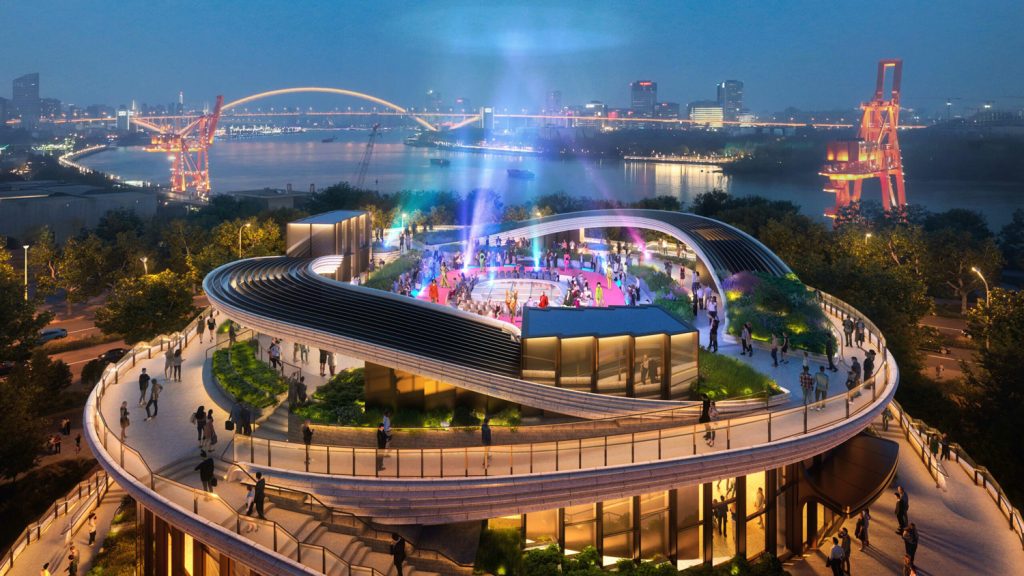 The 'Orbit,' nestled within the new neighborhood and connected to the cultural riverfront park, is conceived as a public area to be experienced in its entirety, both inside and out. The façade is designed to look like a sequence of interwoven ribbons that form an undulating network of publicly accessible staircases, bridges, and terraces. Visitors to the new district can use these to ascend to the building's rooftop garden and use the various viewing platforms. The structure is across the street from the UK Pavilion at the 2010 Shanghai World Expo, where Heatherwick Studio developed the Seed Cathedral.
Traditional Chinese moon bridges inspire the 'ribbon' stairs, but with a modern twist that makes the building appear to be in perpetual rotation. As visitors ascend the structure, glazed holes in the façade reveal the inner exhibition hall, which frames the main entrances on each level. The ribbons unravel onto the rooftop to form an open-air canopy with views of the river and the entire West Bund neighborhood.