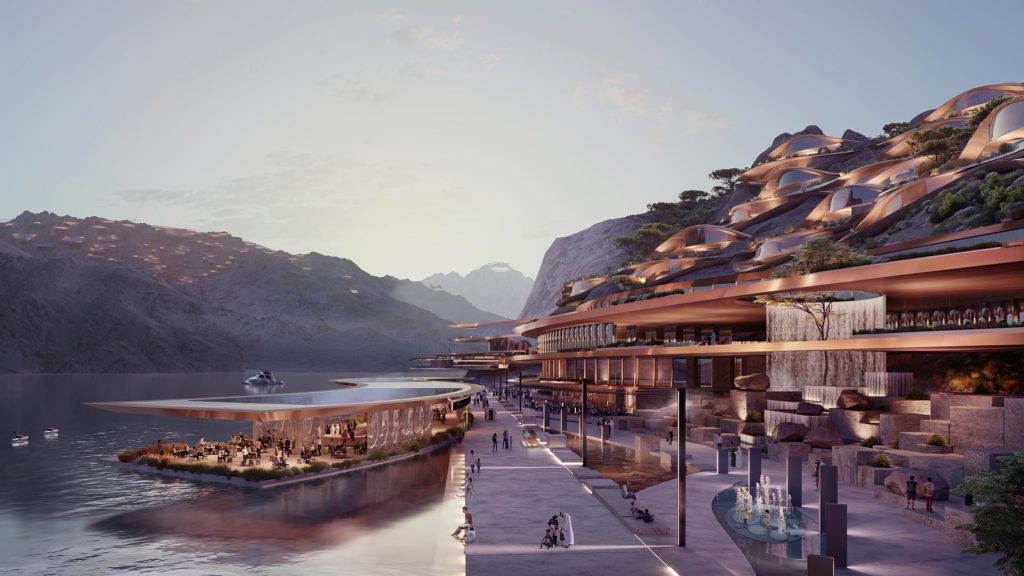 General Hotel Management Ltd (GHM) has agreed to operate The Chedi Trojena, which will become an iconic residential village in one of Trojena's six different clusters: Gateway, Discover, Valley, Explore, Relax, and Fun, according to Construction Week.
The design narrative of Chedi Trojena will be inspired by the kingdom's rich history, with a hint of Trojena's futuristic architecture for a modern appeal befitting its awe-inspiring location.
"We are honored to be the second hotel partner selected by NEOM Hotel Development to realize its vision of hospitality excellence of the future. GHM's remit is to create an exceptional luxury sanctuary that will chart the course for this shared new future," said Tommy Lai, GHM's Chief Executive Officer. "The Chedi Trojena, a showcase of the region's rich cultural and environmental heritage, is a perfect complement to our collection of unrivaled lifestyle experiences in the world's most alluring destinations."
"Trojena redefines the understanding of ultra-luxury hospitality and mountain tourism. With GHM's international acclaim in operating iconic resorts globally, we share the same resolve to elevate the travel experience for discerning guests. The Chedi Trojena will serve as a luxurious sanctuary in the Gulf's first outdoor ski resort, where world-class sporting events, art exhibitions, concerts, and cultural festivals will be staged," said Philip Gullett, Executive Director, and Region Head at Trojena.
Construction on Trojena began in December 2022 and is slated to welcome its first guests in 2026. Also, here are images of NEOM's mega-projects construction in Saudi Arabia which includes Trojena, The Line, Sindalah and Oxagon.